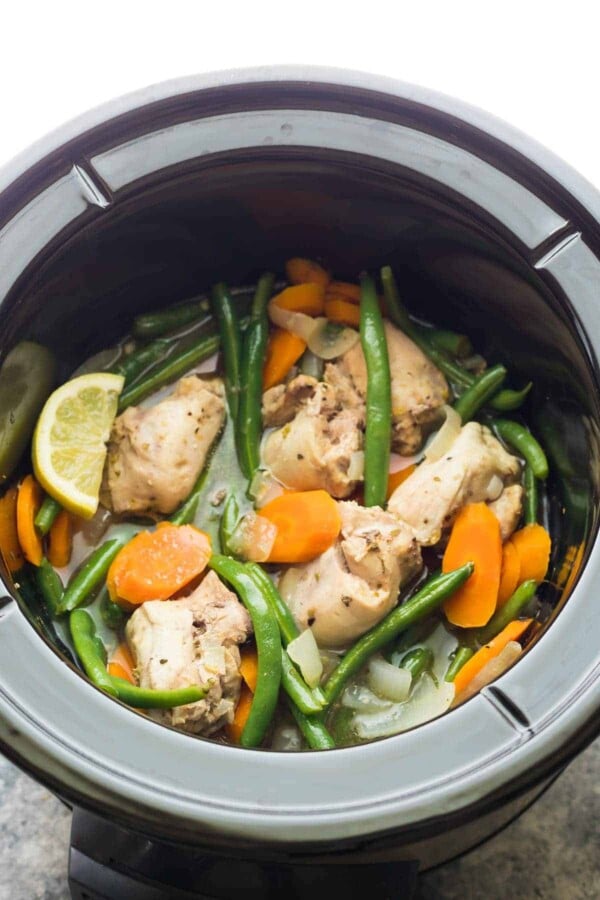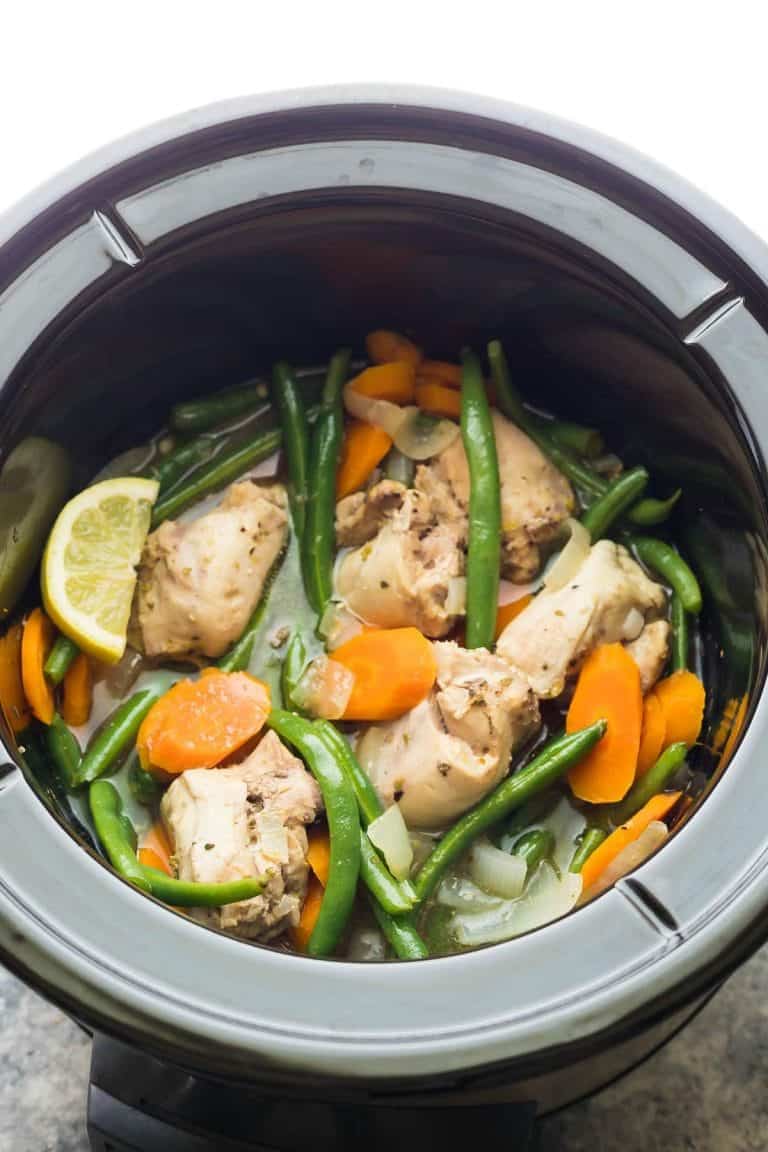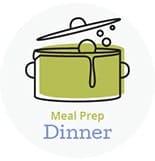 Assemble these freezer to slow cooker lemon garlic chicken thighs ahead and stash in the fridge or freezer until you're ready to cook up!  This recipe provides a delicious lemon garlic sauce you're going to want to drizzle on everything.
The more I think about it, I just can't help but be grateful for growing up in the 90's.
Typical summer in the 1990's: late-night summer kick the can with the entire neighborhood.  Setting up a cupcakes and lemonade stand at the end of my drive way.  Heading to the movie store on a (nearly) nightly basis to pick out a 99 cent movie.  Bike rides to get slurpees.  Jumping on a friend's trampoline all. day. long.
My family was pretty outdoorsy, and we did lots of camping, hiking and road trips.  I have the absolute best summer memories!
The weather is warming up, and I get so optimistic.  Kai is still young.  Technology does not have much of an impact on him yet.  I want Kai to have a 90's style summer while he still can, so this summer we are spending every possible second outside.  We are going to go hiking, fishing and camping.  And lots of bike rides!  We are going to stay up later for family movie nights.  We are going to soak up every ounce of sunshine and make this a summer to remember.
Those are my summer resolutions.  Do you have any good 90's summer memories?  Let me know!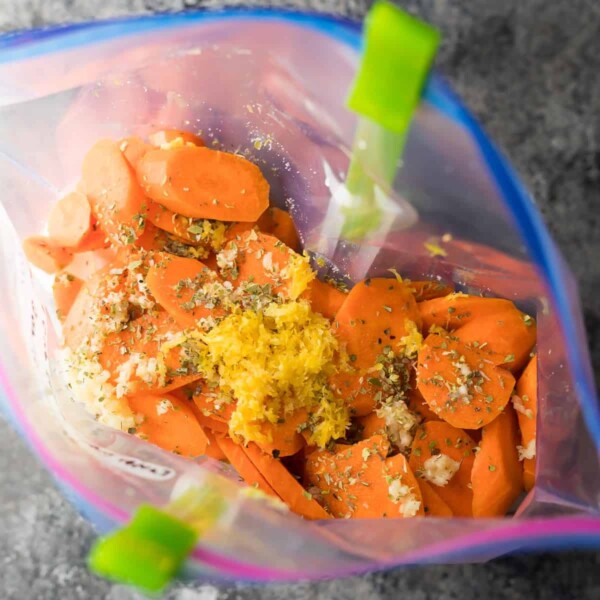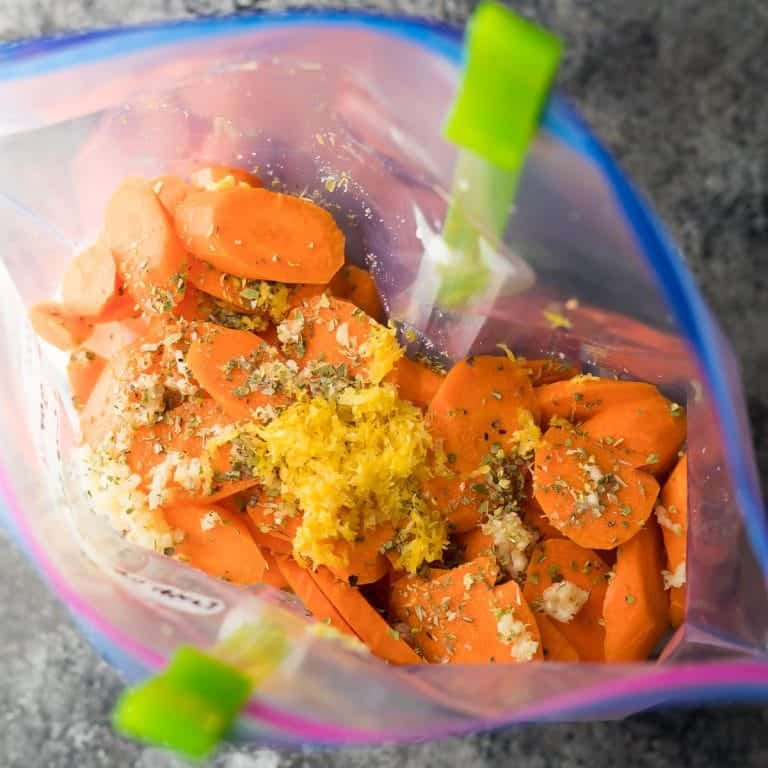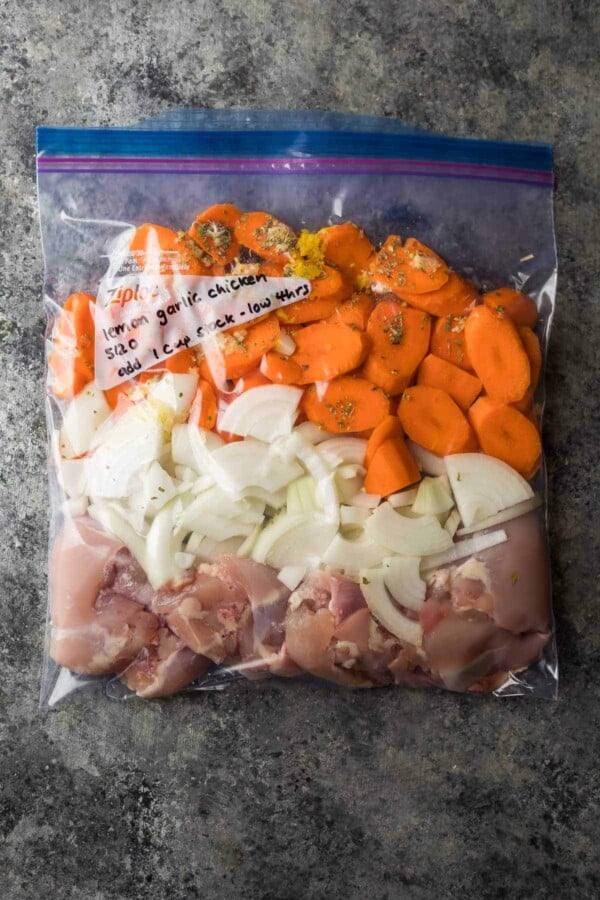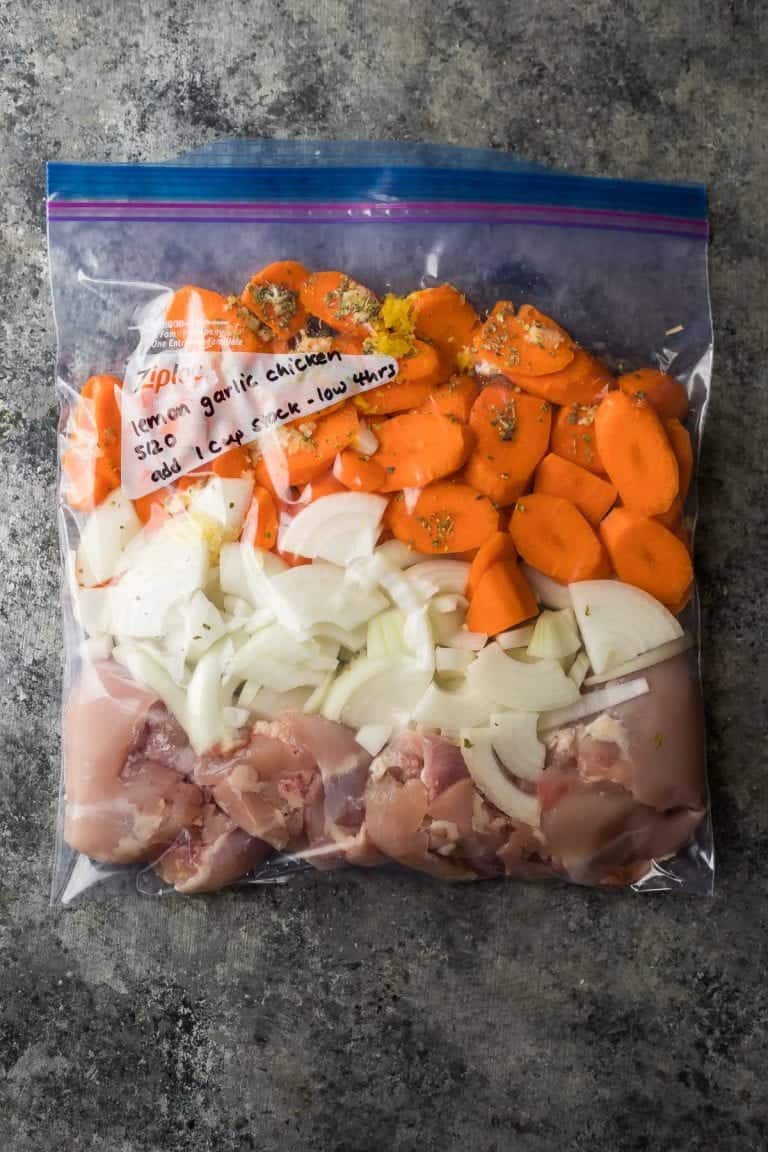 If you're looking to spend as much time outside as possible this summer, then you might be interested in the meal prep dinner recipes I've been sharing on the blog lately, and maybe also in these slow cooker lemon garlic chicken thighs…because they make dinner E-A-S-Y!
This is another freezer to crock pot recipe…meaning you can assemble all the ingredients ahead of time and freeze them.  Then, when you're ready to cook them up, thaw overnight and dump everything into the slow cooker with a bit of chicken stock.
Bam.  That's it.  Get back outside and let your slow cooker do all the hard work.  My kinda dinner!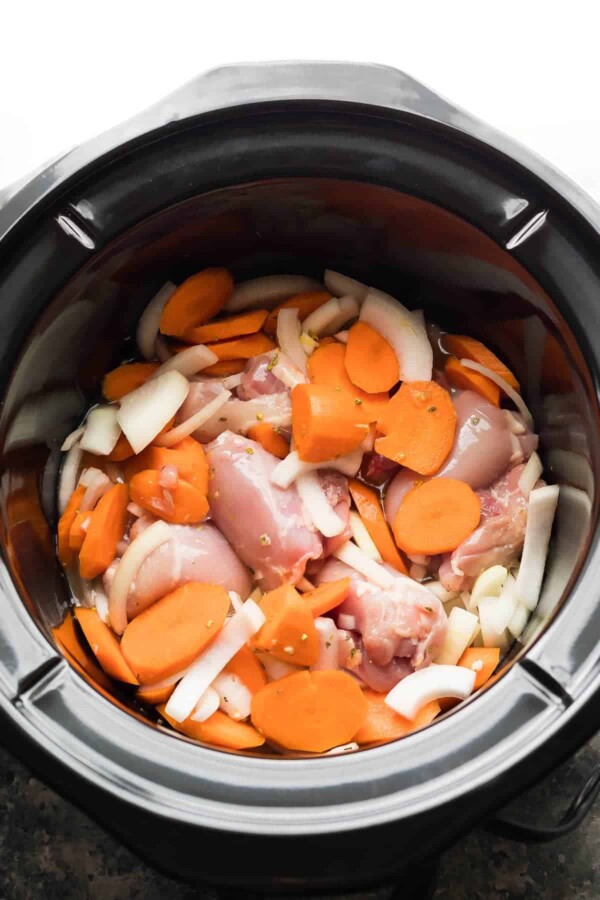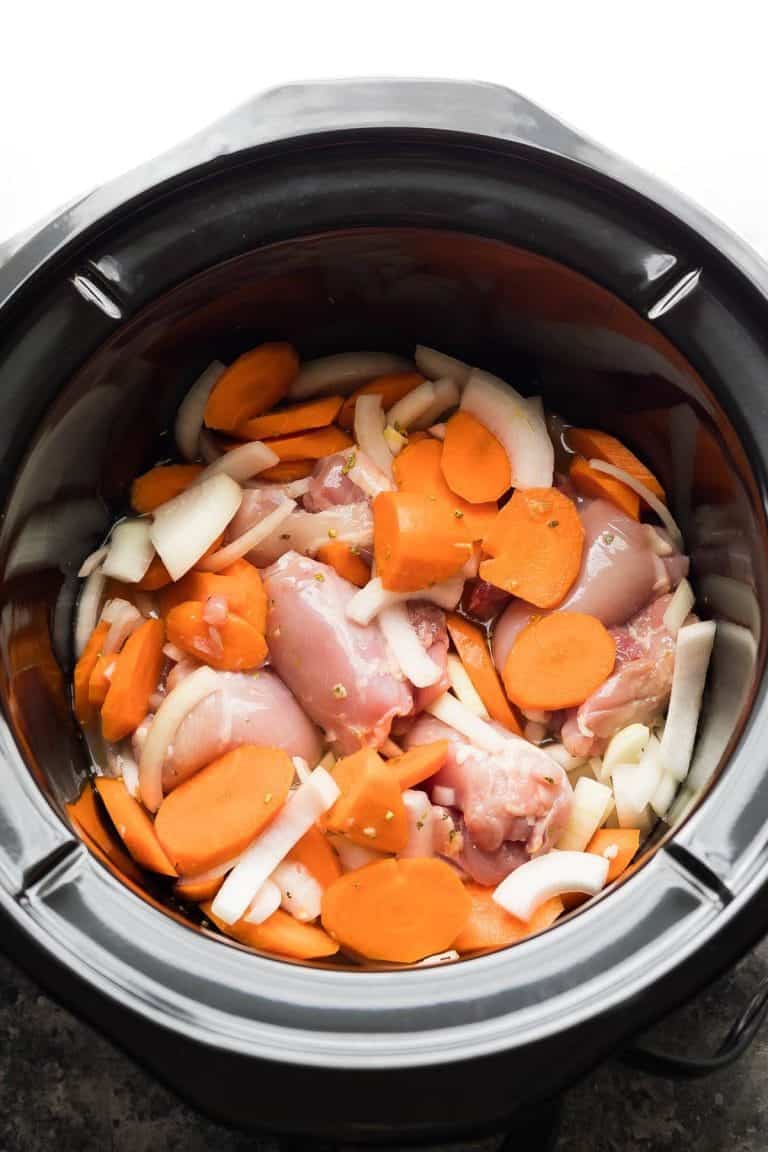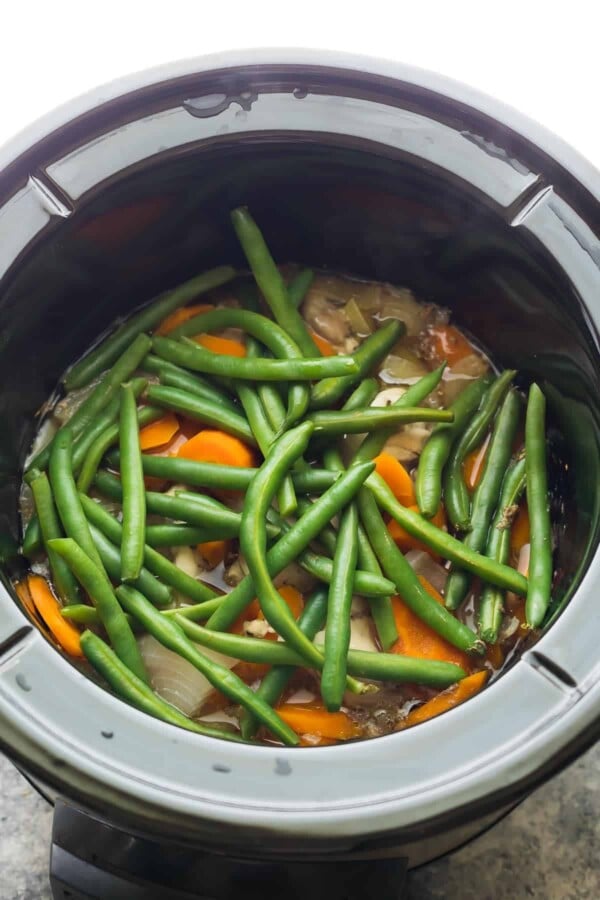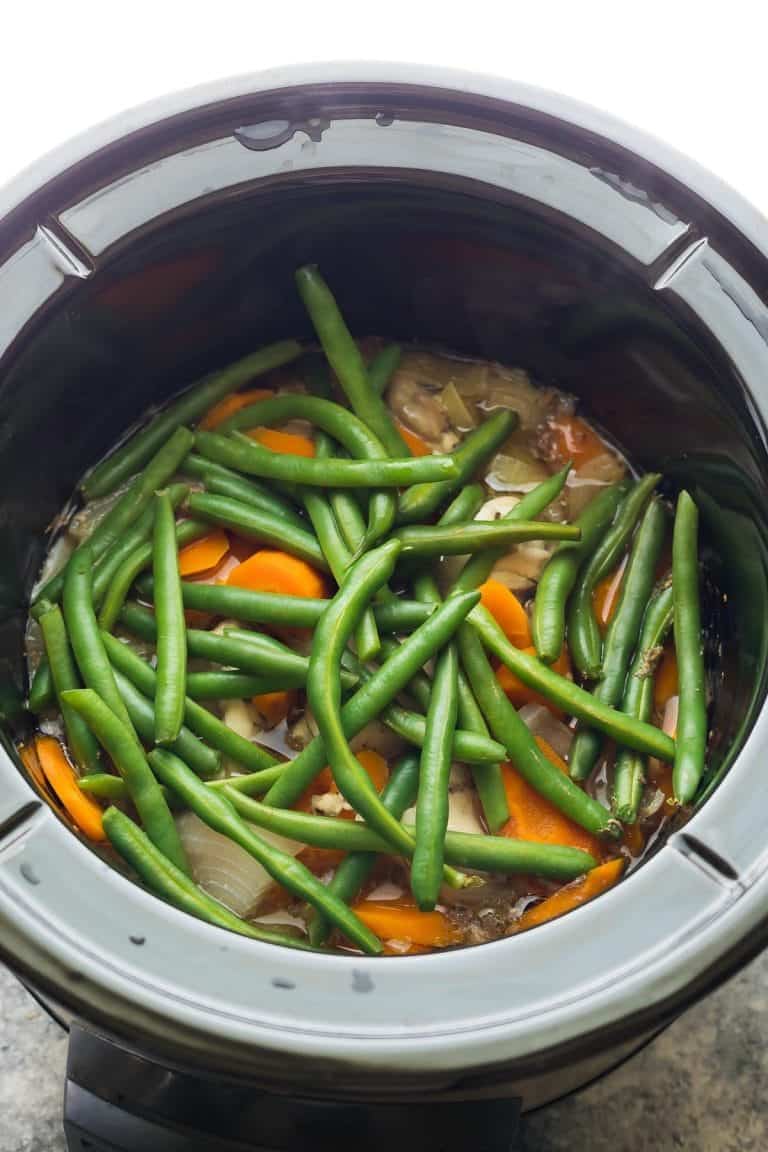 These slow cooker lemon garlic chicken thighs cook up with some carrots and onions, and I decided to throw a couple of handfulls of green beans on top for the last 30 minutes.  You could also add some broccoli or snap peas, they'd go wonderfully with the flavors in this recipe!
After everything cooks up, you pour out the liquids and make a quick sauce of them.  I tried adding the cornstarch directly to the crock pot, but this was a little bland in flavor, and the sauce really benefits from simmering down for 10 or so minutes.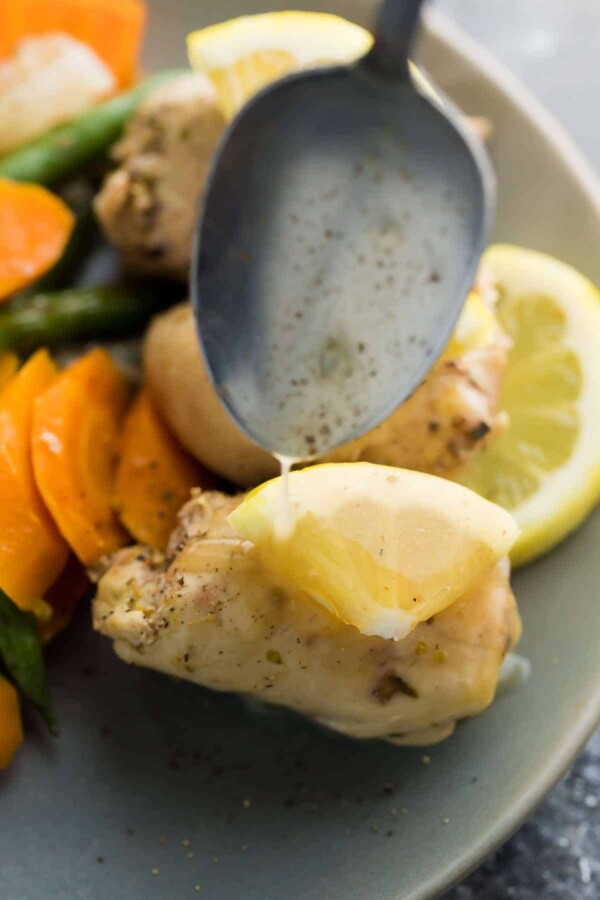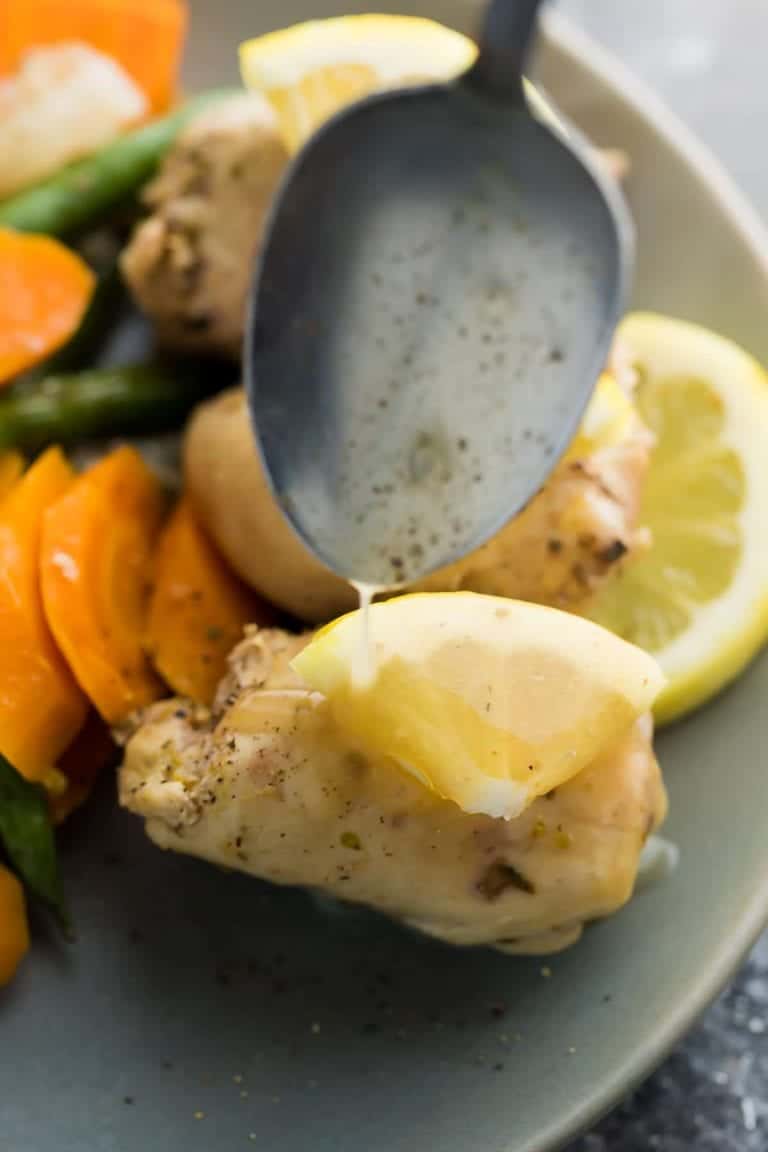 That's it.  For your efforts, you are rewarded with delicious chicken thighs, veggies and a sauce.  Serve with some potatoes or rice, or just a bit of bread to soak up your extra sauce.
And no one needs to know just how easy it was to make 😉
Tips for perfect slow cooker lemon garlic chicken thighs:
Slow Cooker Lemon Garlic Chicken Thighs (Freezer to Crock Pot)
4-6
adjust servings
Ingredients
Add to the Slow Cooker
1-1.3

lb boneless skinless chicken thighs (roughly 9)

4

carrots, sliced

4

cloves garlic, minced

1/4

teaspoon salt

1

teaspoon oregano

1

onion, sliced

2

tsp lemon zest

1

cup chicken stock
Before Serving
2

handfuls green beans

4

teaspoons lemon juice

4

teaspoons cornstarch in cold water

more salt & pepper
Instructions
To Cook Immediately:
In the base of a 4-5 quart slow cooker, combine all the 'add to the slow cooker' ingredients.
Stir and cook on low for 4-5 hours, or for high 3-4 hours.
minutes before serving, add in the green beans and cook for another 30 minutes.
Remove the liquids from the bottom of the slow cooker (I dumped into a small pot catching solids with a strainer).
Add 2 teaspoons lemon juice and 2 teaspoons cornstarch (mixed with some cold water to help it dissolve) and heat for 10 or so minutes until thickened. Taste and add more salt as needed.
Serve the sauce spooned over chicken and veggies.
To Prepare Ahead:
In a gallon sized freezer bag, combine the chicken, carrots, garlic, salt, oregano, onion, and lemon zest.
Freeze for up to 3 months.
Thaw overnight in the fridge the night before cooking.
Dump all ingredients in a 4-5 quart slow cooker and add 1 cup chicken stock. Cook as indicated above.