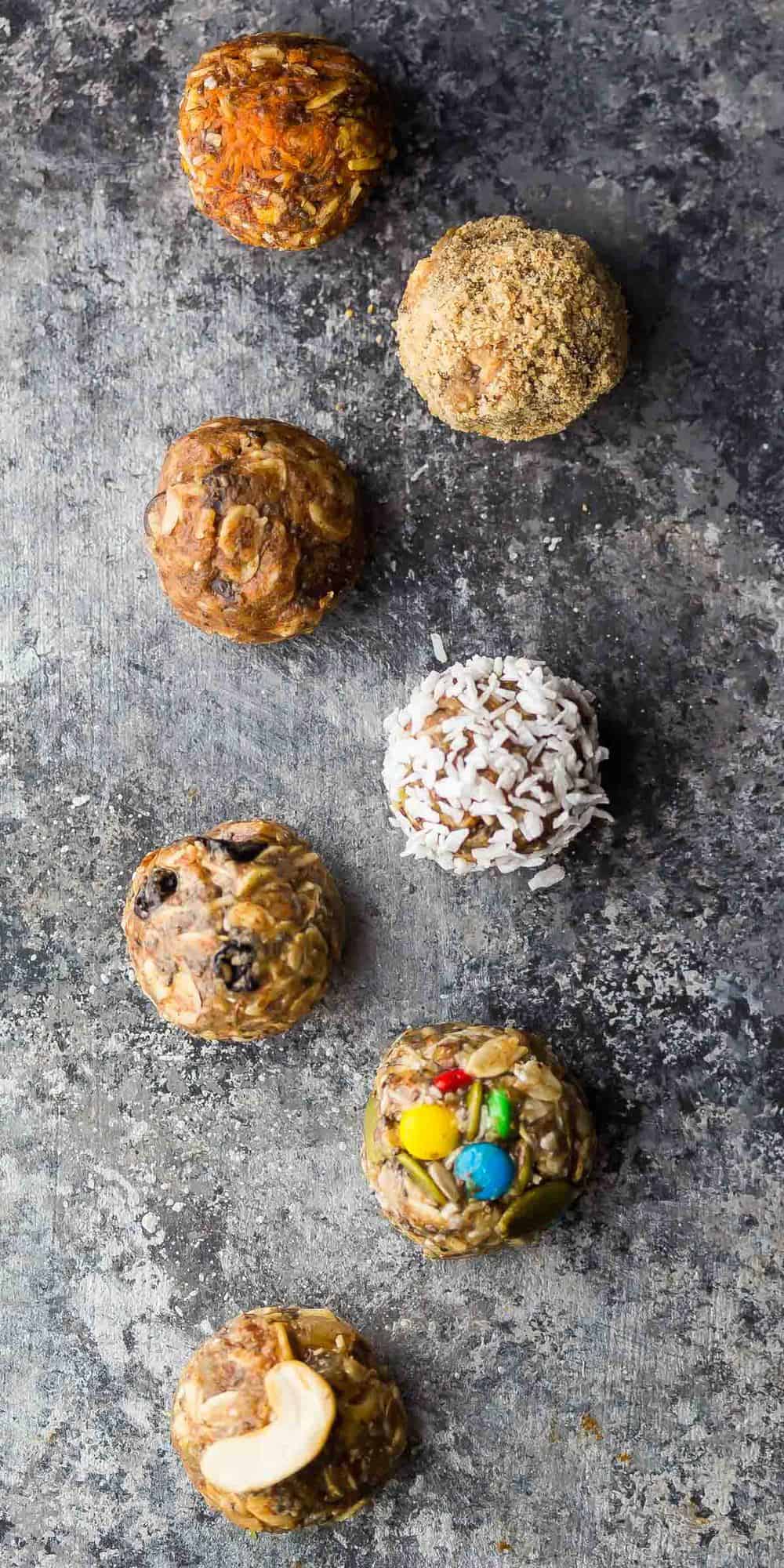 The ultimate guide to no bake energy bites.  SEVEN different ways to make them, tips and tricks, and how to make them ahead and freeze.
I'm back again with an epic post for you!  New around here?  Check out these 7 Healthy Baked Turkey Meatballs and these 7 Easy Stir Fry Sauces You Can Prep Ahead…and don't forget these 5 Make Ahead Breakfast Smoothies!
This month, I dove deep with no bake energy bites.  Actually, I've been working on this post for several months.  You can see in my weekly meal preps (on Instagram), I've been prepping energy bites every week for…quite awhile now.
Why no bake energy bites?  Because snacking is kind of my achilles heel.  If I don't have a convenient healthy snack, I'm into those tortilla chips.  Always.
And while experimenting, I found I really enjoyed having a little stash of these no bake energy bites.  They are SUPER convenient to grab on your way out the door.  They are sweet enough that you feel like you just had a treat, and filling enough to keep you going when you're on empty.
For these energy bites I went with a nut butter base over a date base.  Two reasons: a) dates are expensive.  FREAKING expensive.  I can't justify the price for what you get.  b) you don't need your food processor.  In fact, all of these no-bake energy bite recipes require simply one bowl.  Woo hoo!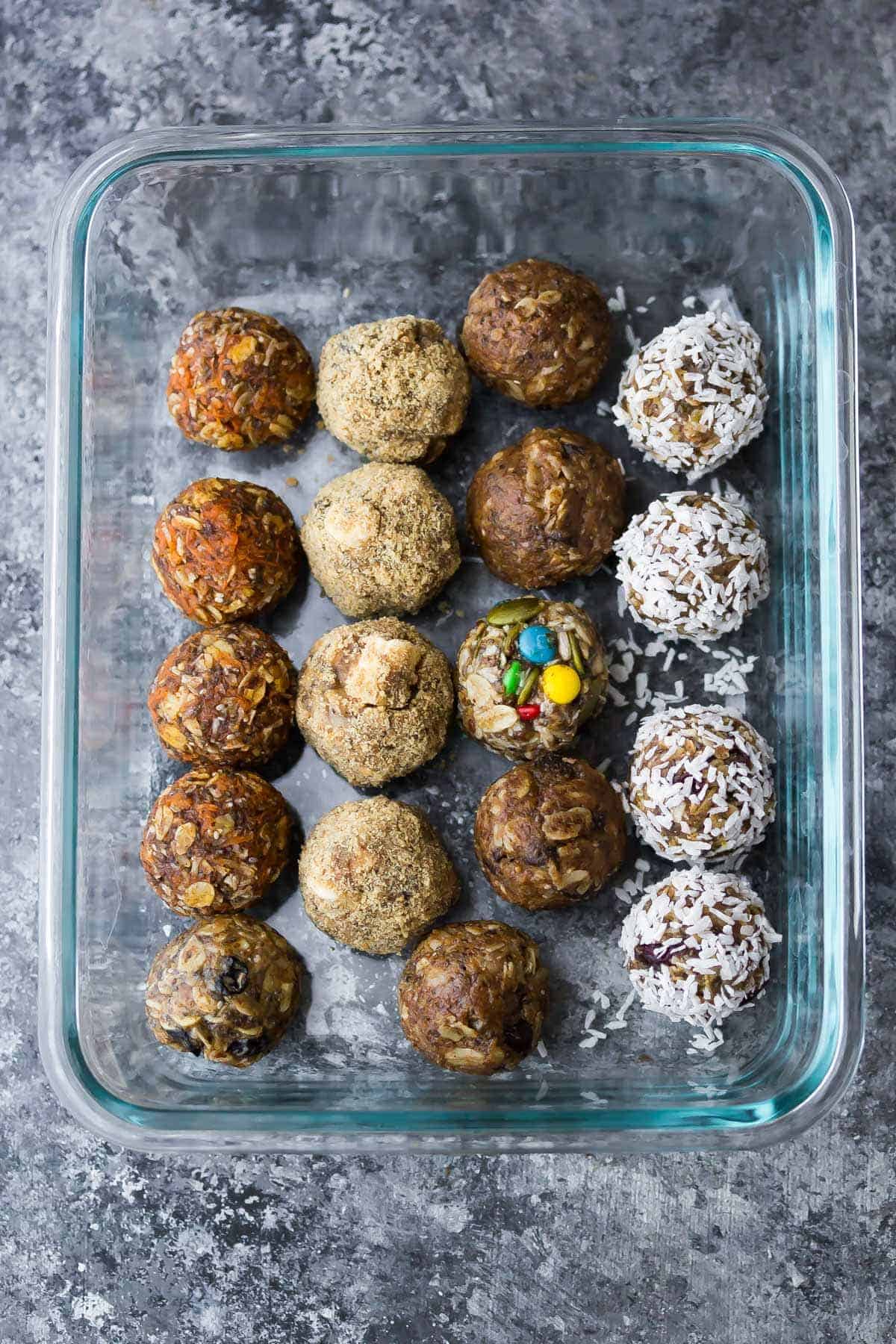 Tips for rolling perfect no-bake energy bites:
Use a cookie scoop.  This helps pack all the ingredients together, making rolling a breeze.  I use a 1 tablespoon cookie scoop for these recipes.
Allow the ingredients to chill slightly before rolling. This makes rolling SO EASY.  I like to chill for an hour or so before rolling.
No time?  No worries!  Work with *slightly* damp hands to prevent the ingredients from sticking to your hands.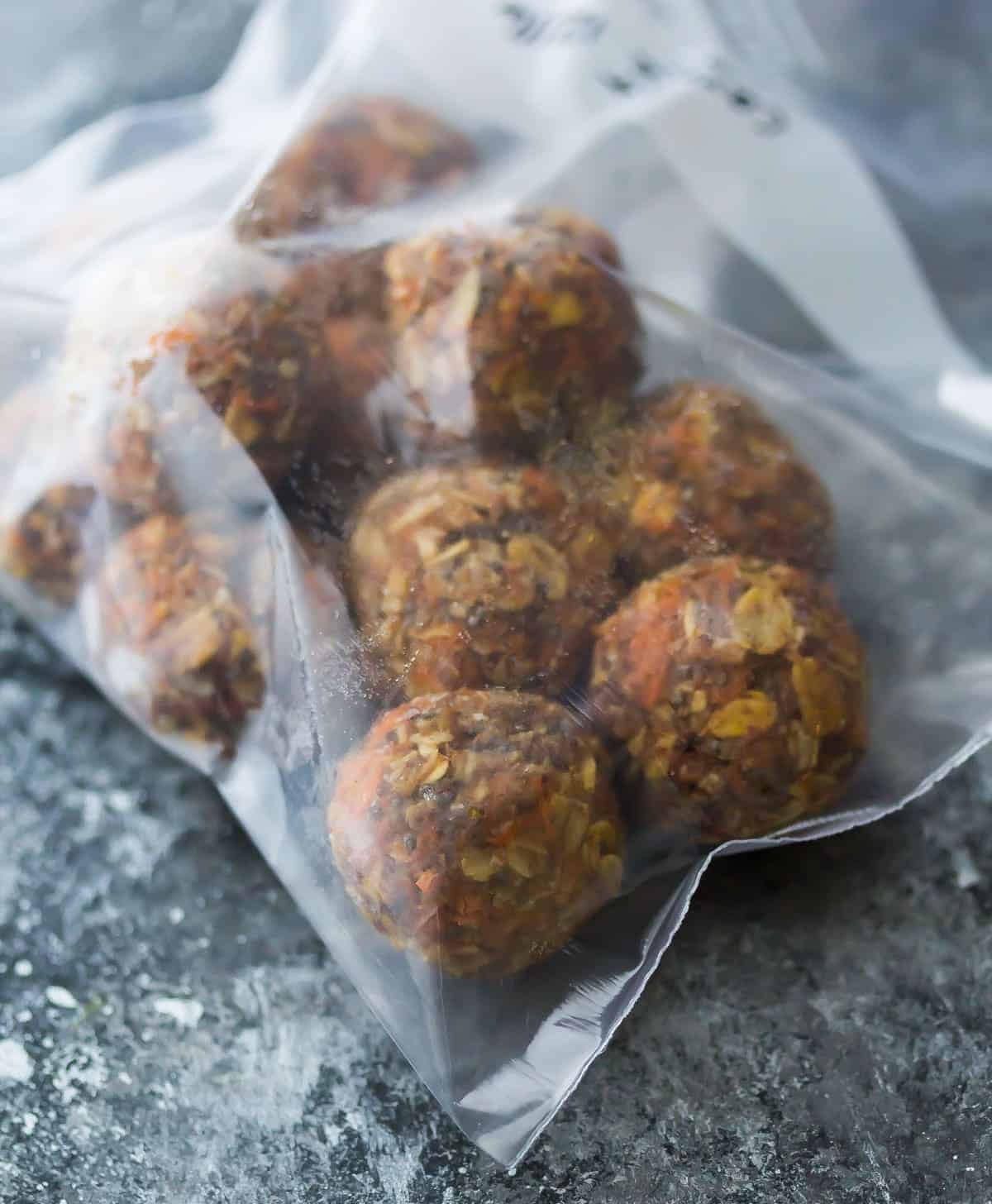 Tips for storing your no-bake energy bites:
Short term: Store in a sealed container in the fridge.  Your energy bites are good for a week or so.
Long term: Store in plastic bags in the freezer.  Freeze on a cookie sheet for one hour before transferring to a ziplock plastic bag in the freezer.  *Remove as much air as possible before sealing the bag*
To thaw: place in the fridge overnight
Let's check out these no bake energy bites, shall we?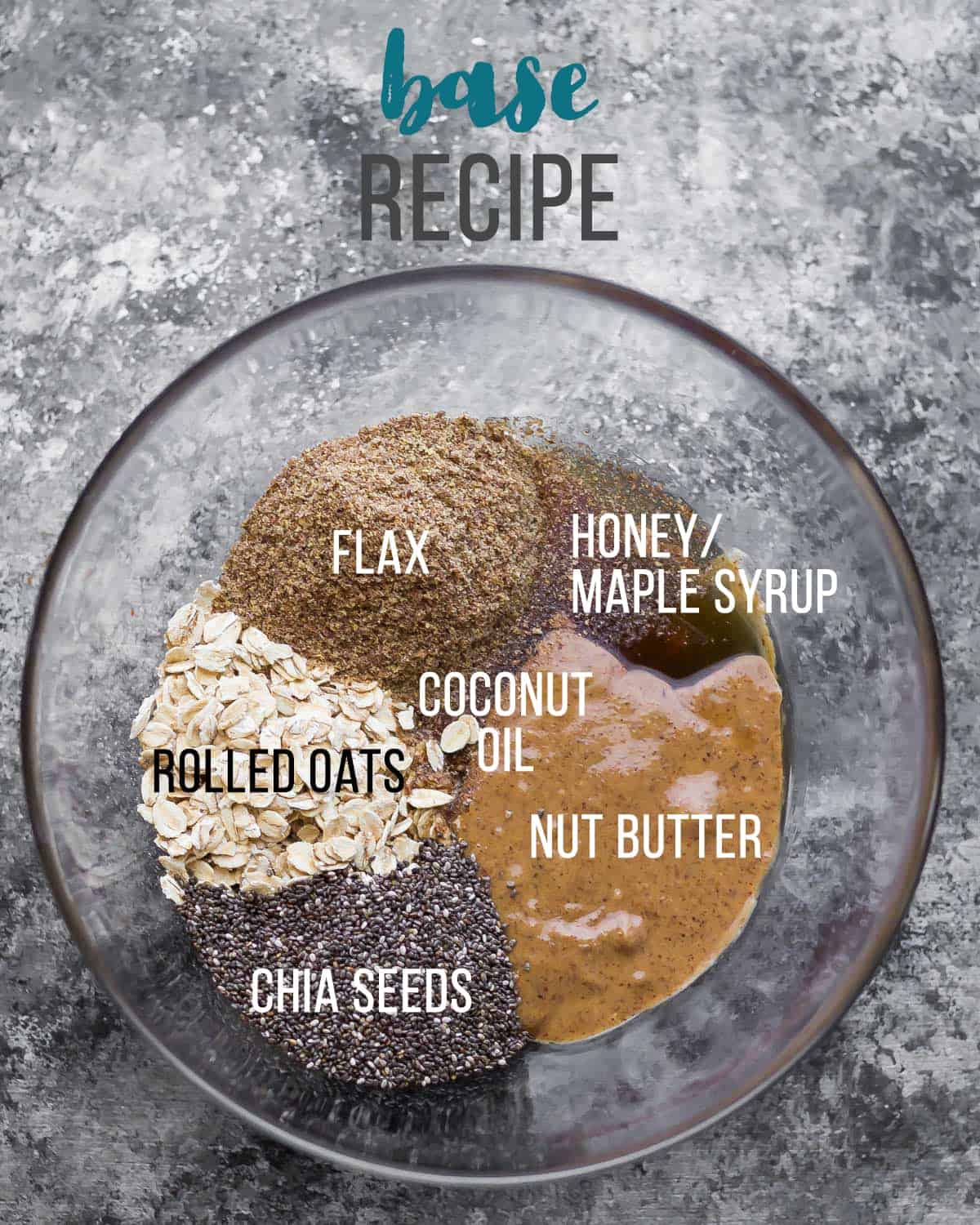 This base recipe is what I worked off to create all of the flavors.  If you make it as is, you're going to need to add more oats (1-2 tablespoons).  I found honey and maple syrup to be interchangeable, although honey has more of a dominant flavor and I have suggested one over the other for certain recipes.
Nut butters are also interchangeable (I've used almond, cashew and almond for the recipes below).  I tested all of these recipes with natural nut butter, which can tend to be on the oily side, so I can't say how Kraft or Jif will work…you may need to add extra coconut oil.  If you try it, I'd love to know how your energy bites turn out.
The coconut oil may seem strange but results in a much better energy bite texture, and the bites stay moist for an entire week in the fridge.  *If you don't have coconut oil, add an extra tablespoon of nut butter.
If you can't find ground flax, add 2 extra tablespoons of rolled oats.
1. Cranberry, Lime & Coconut No Bake Energy Bites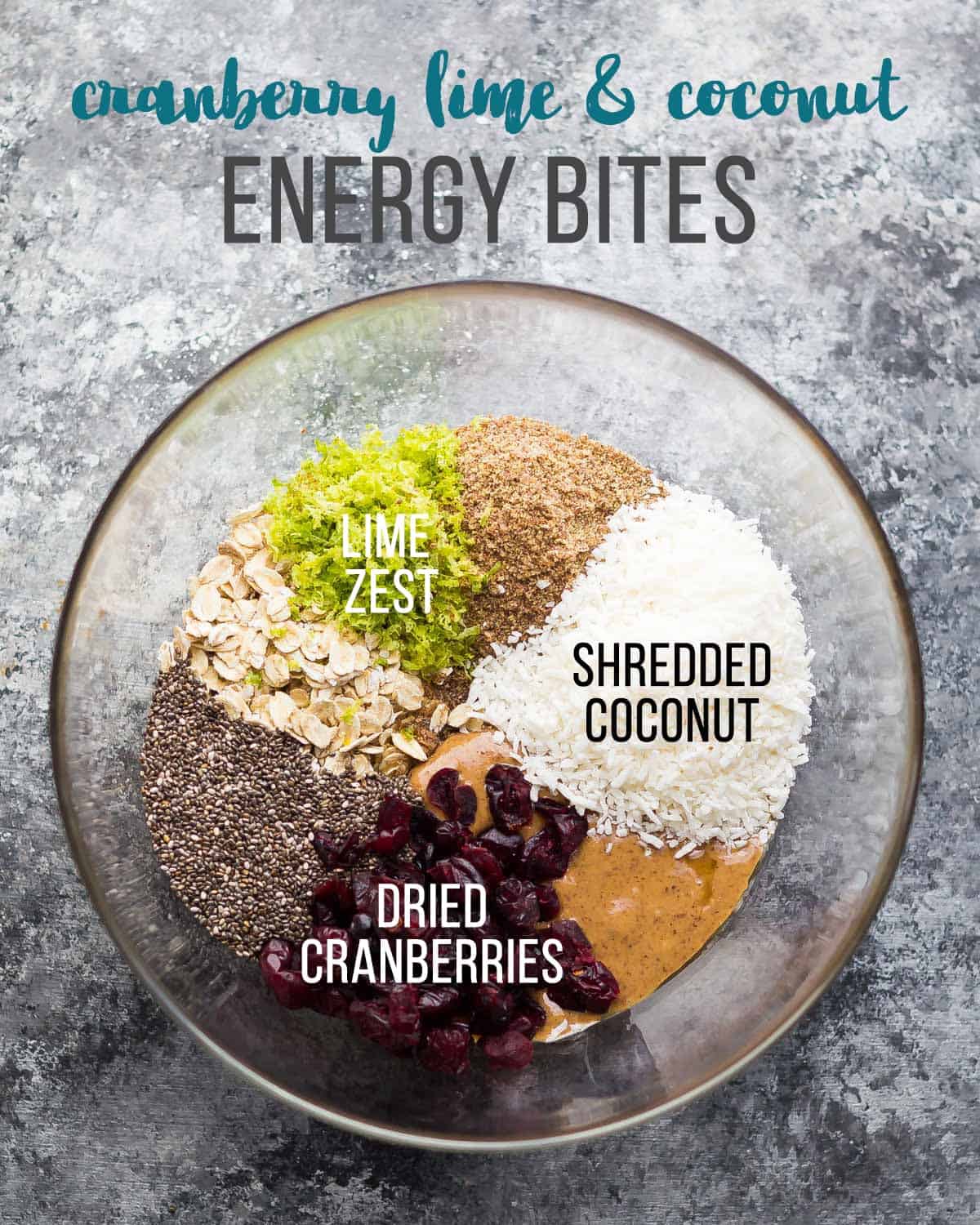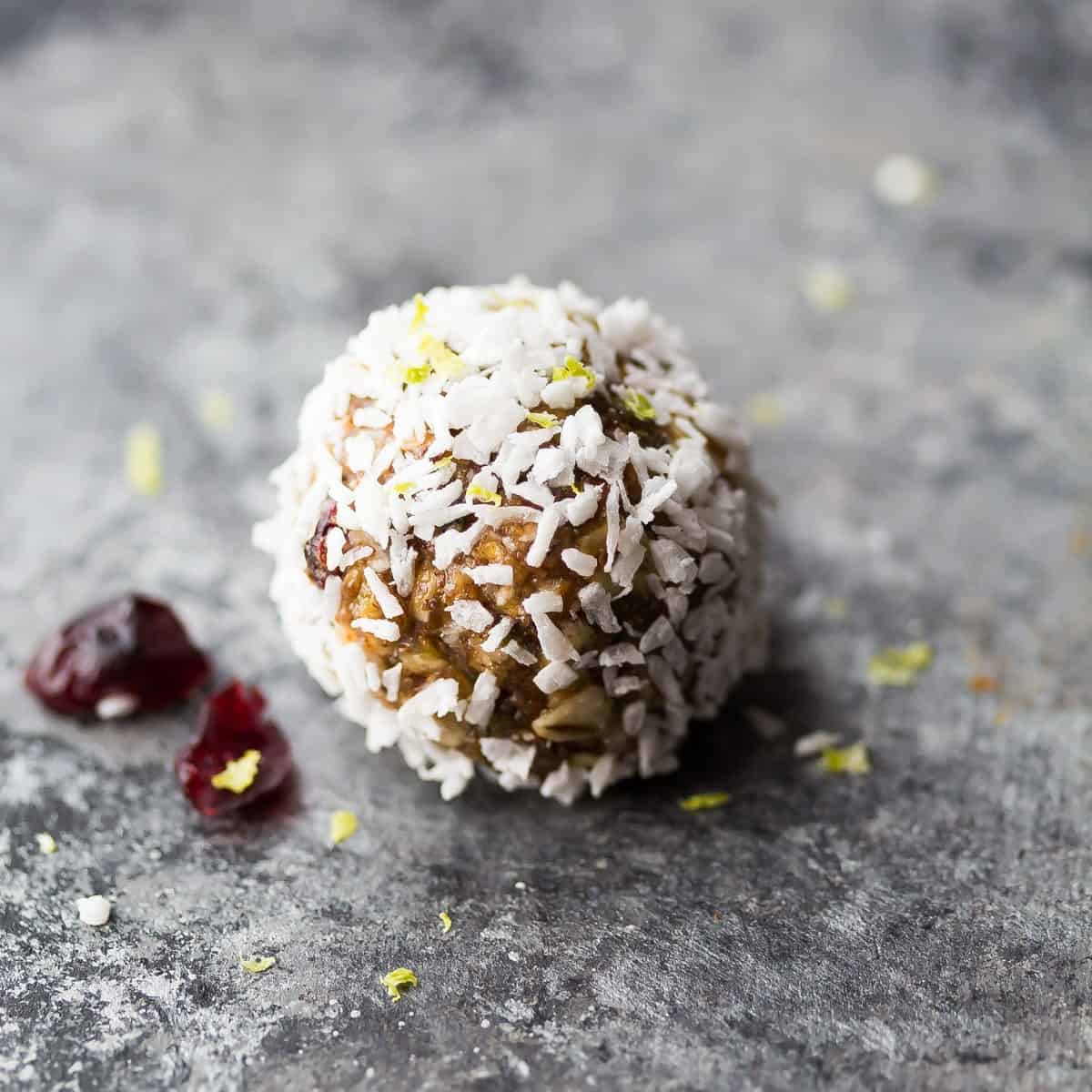 2. Dark Chocolate Mocha No Bake Energy Bites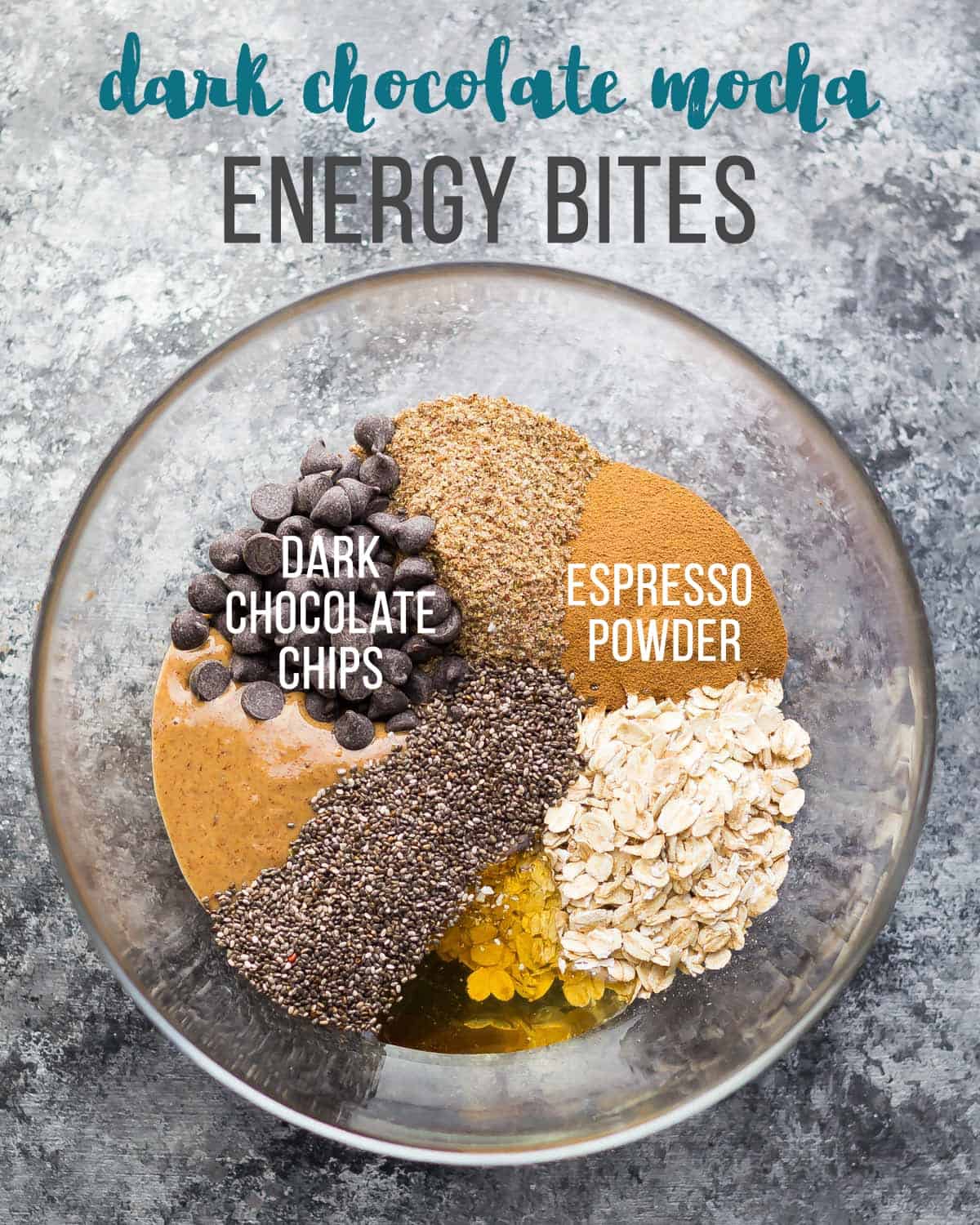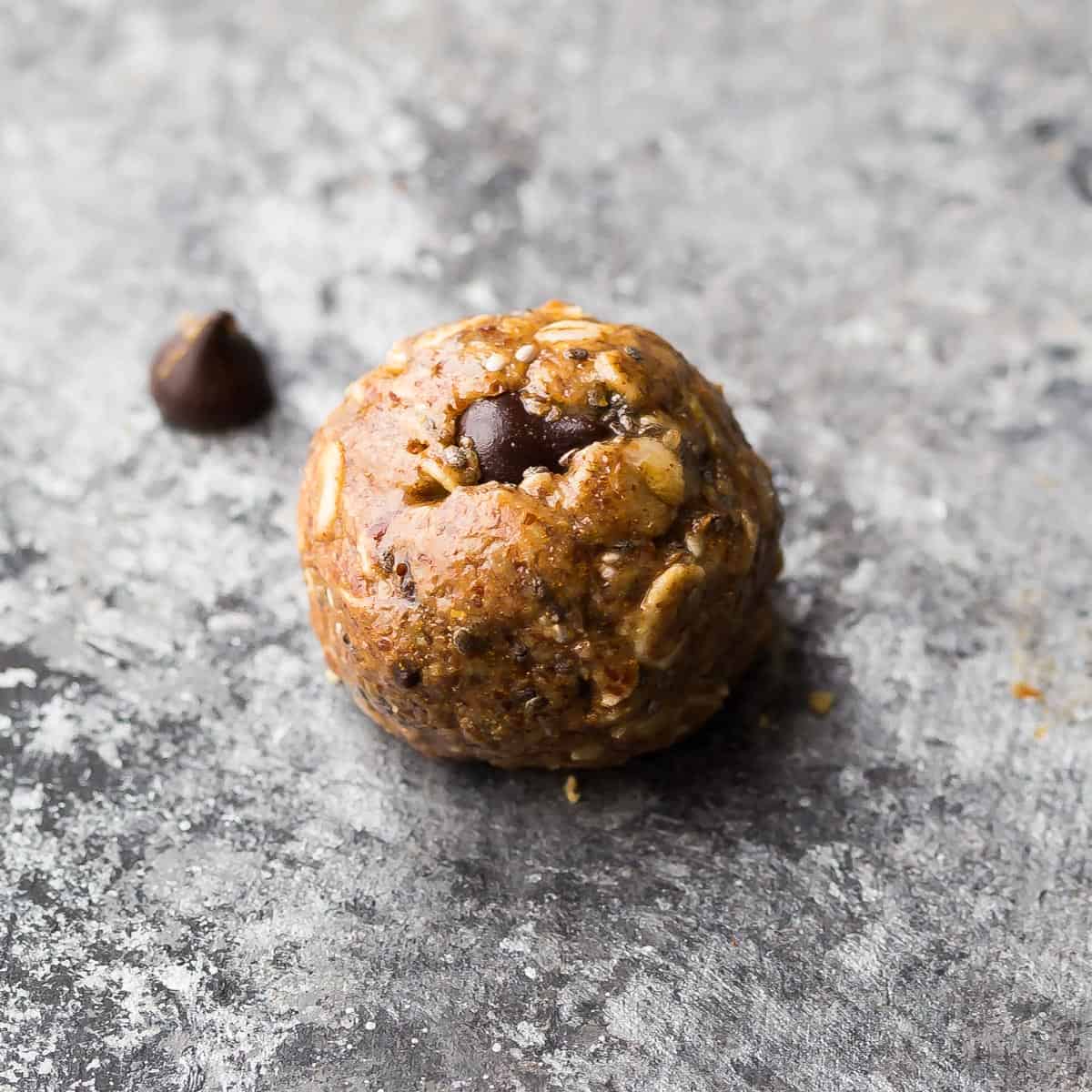 3. Carrot Cake Energy Bites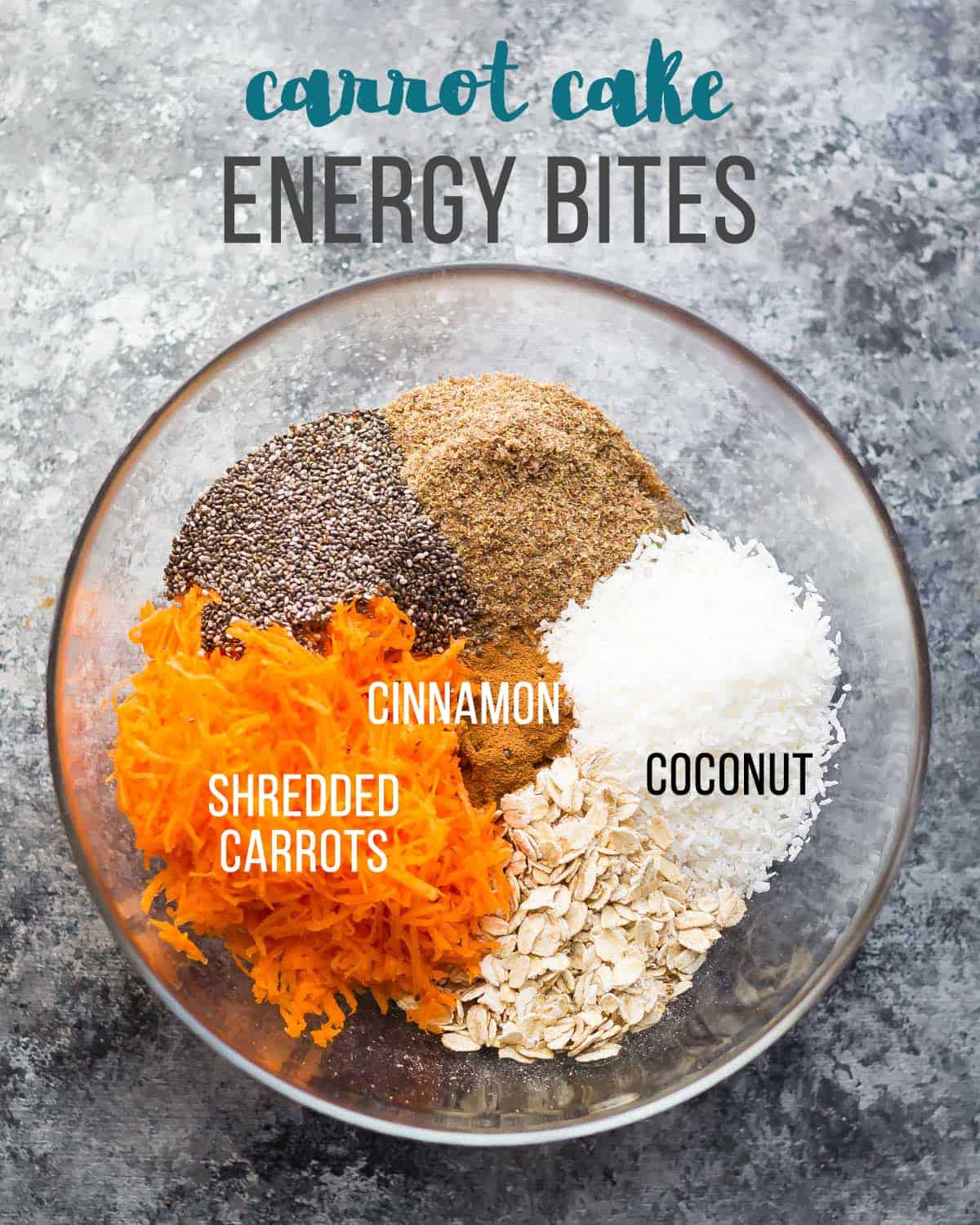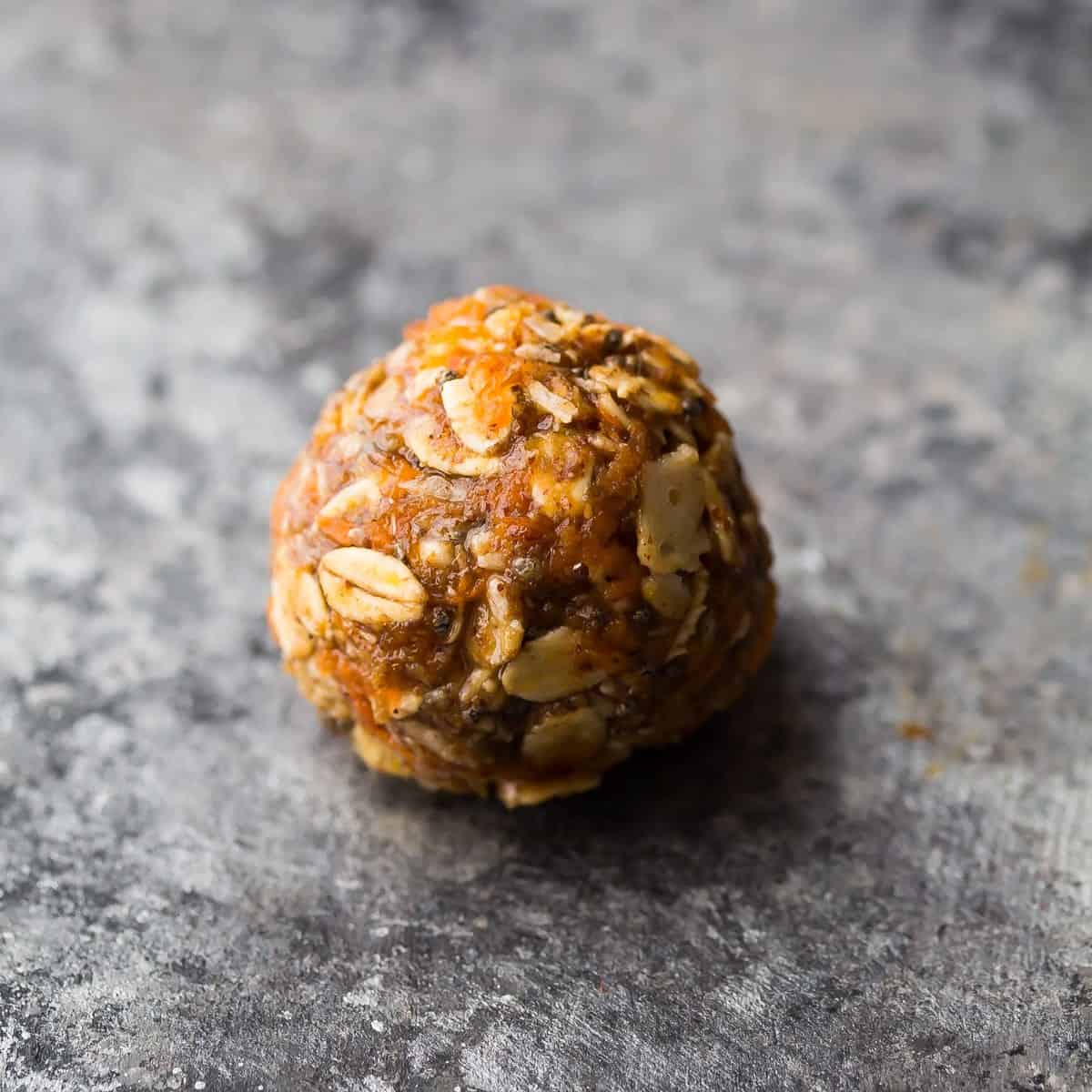 4. S'mores No Bake Energy Bites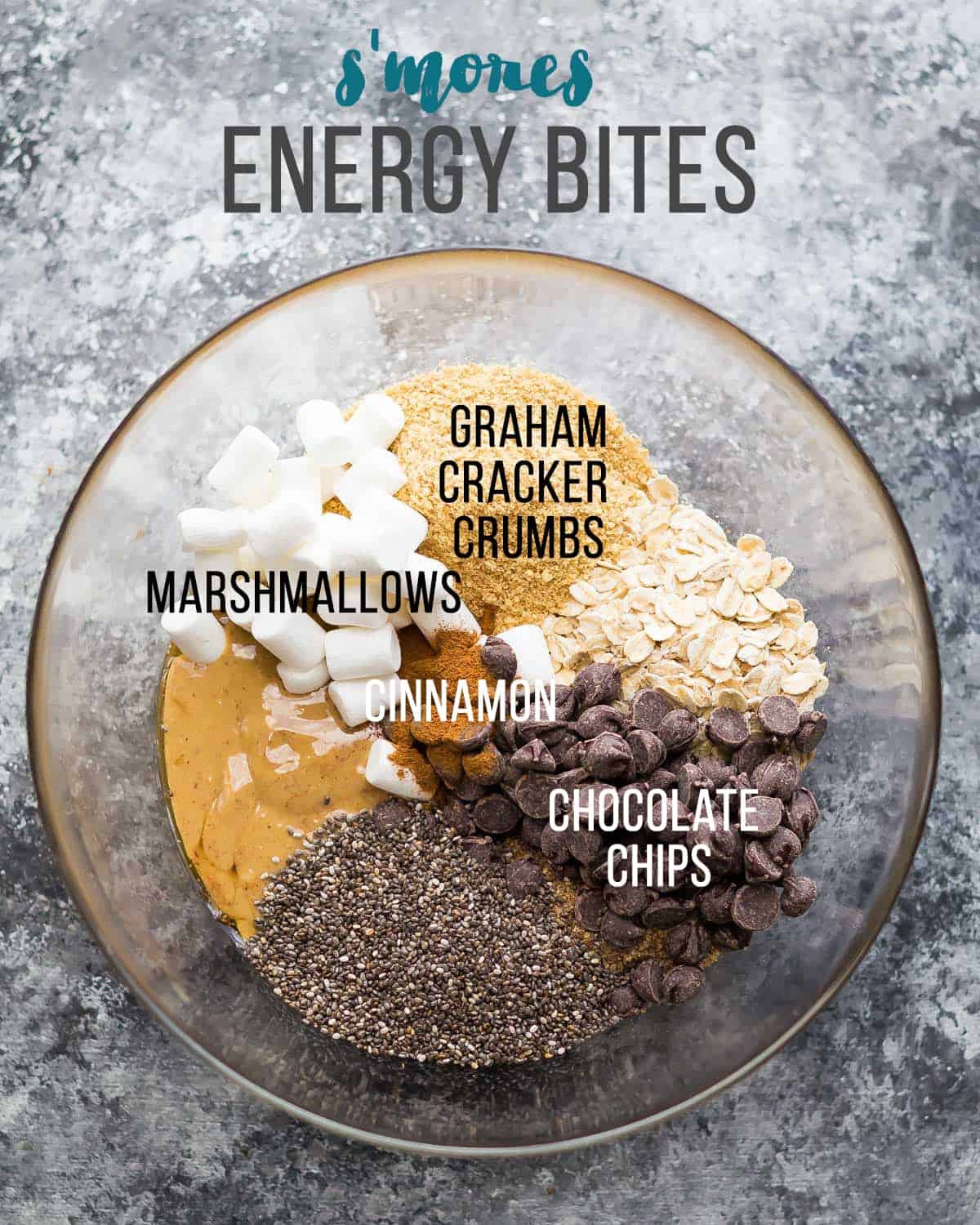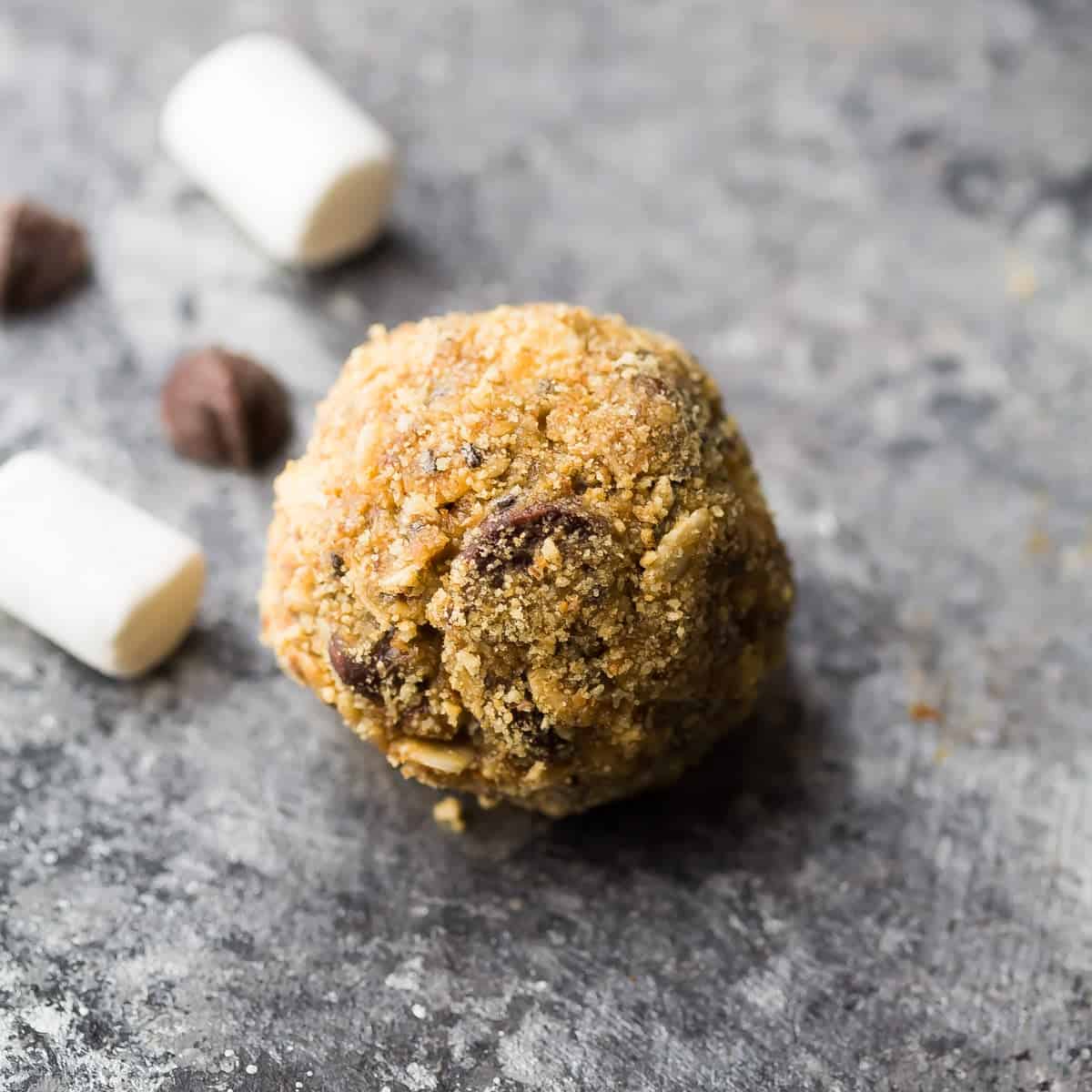 5. Trail Mix No Bake Energy Bites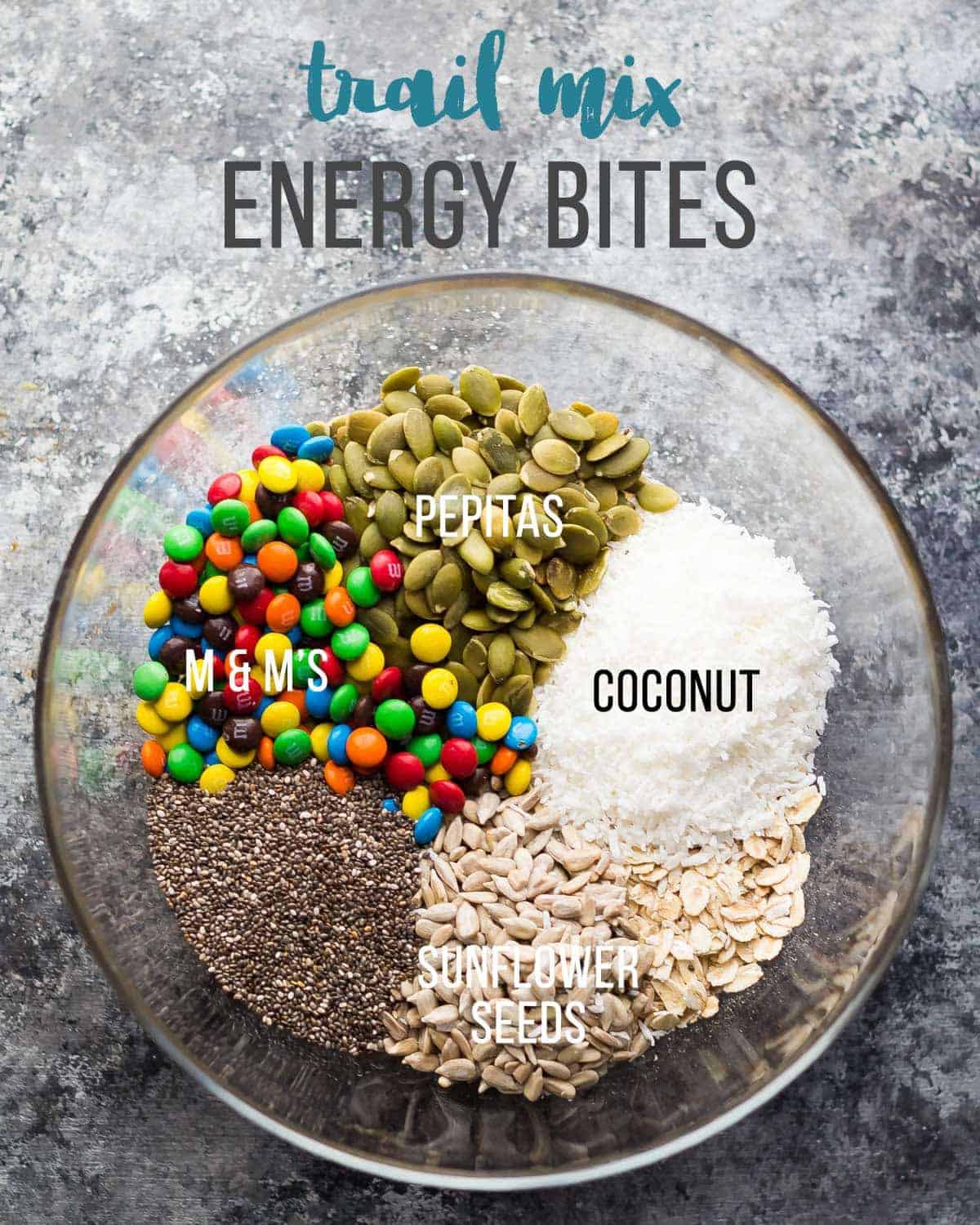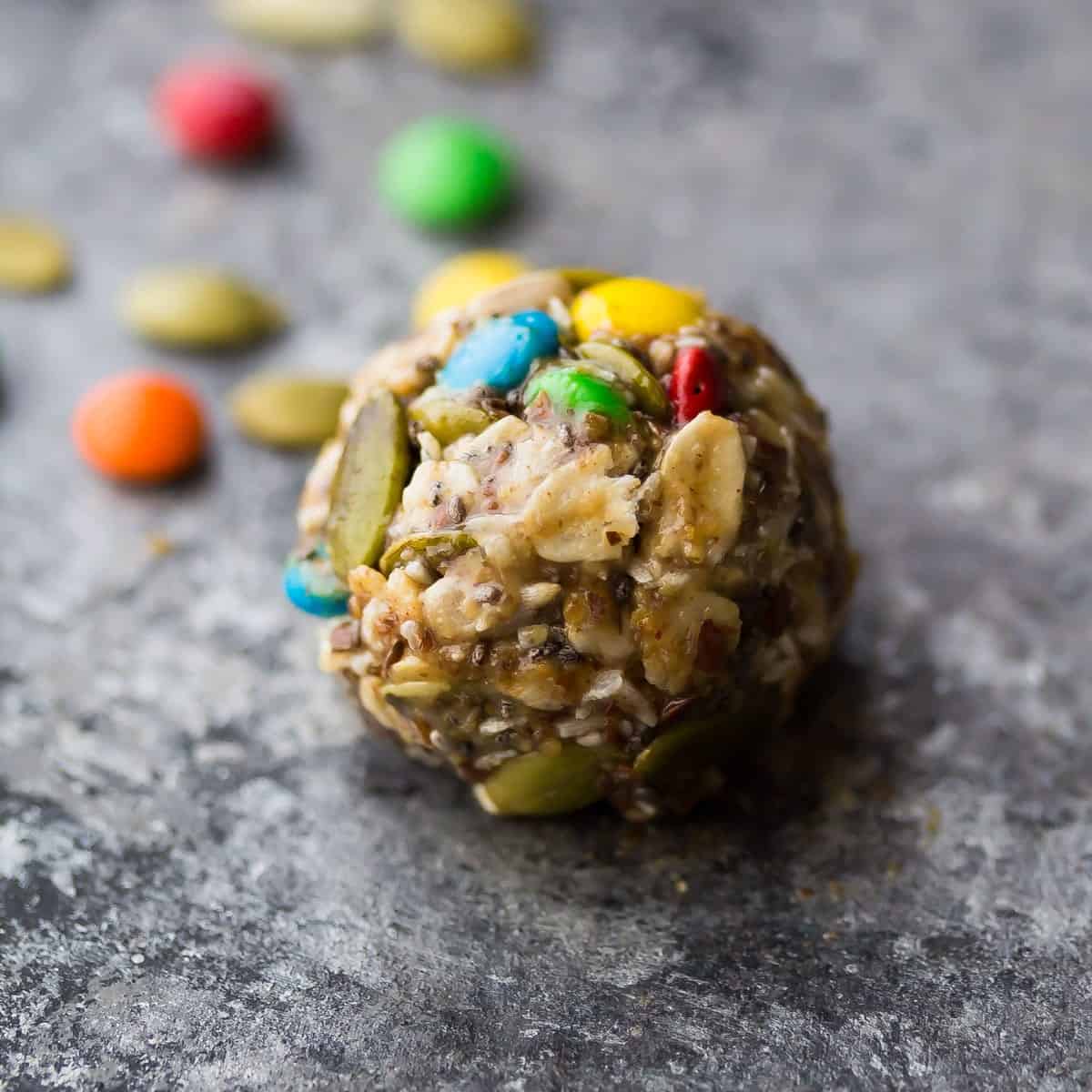 6. Cashew Ginger No Bake Energy Bites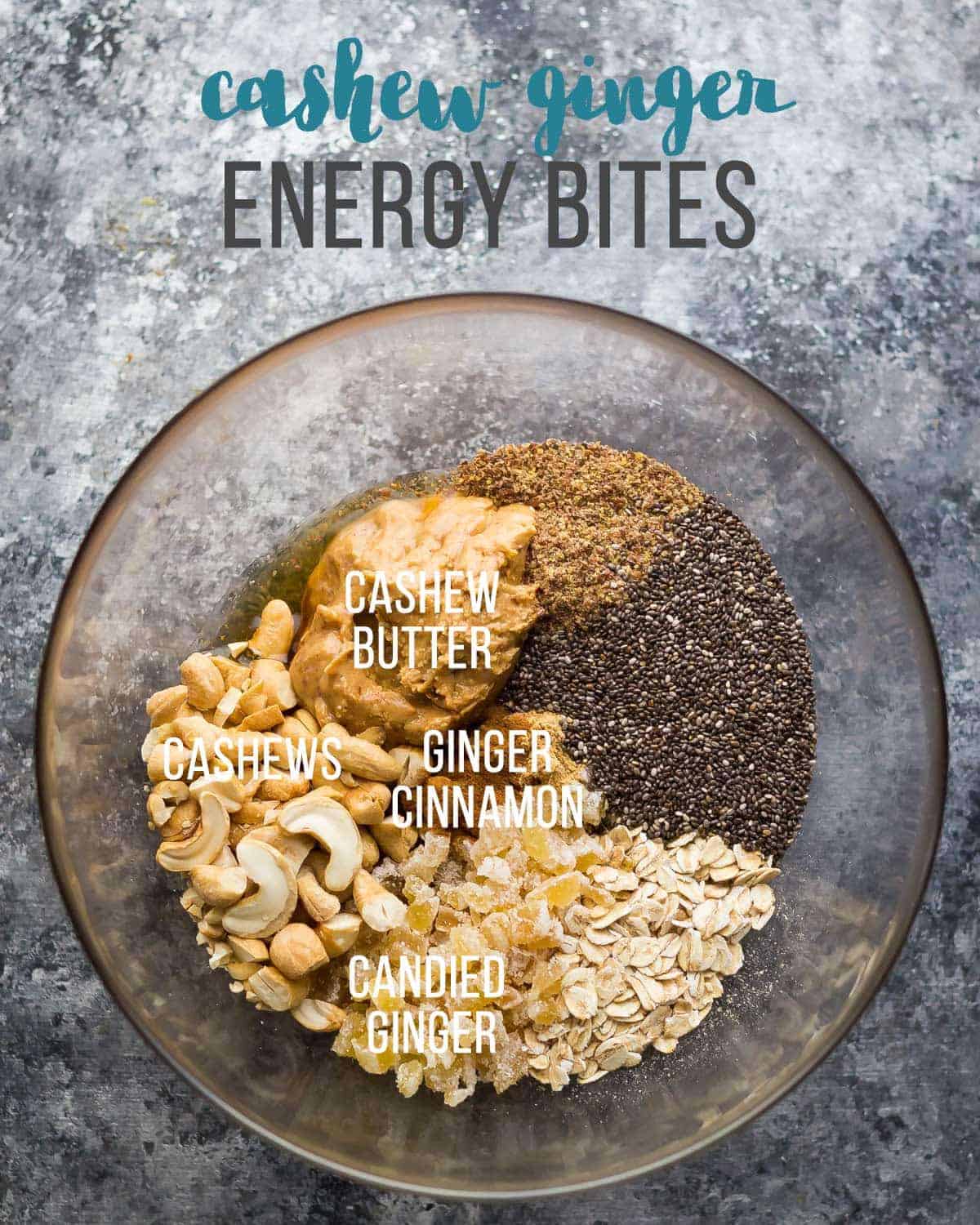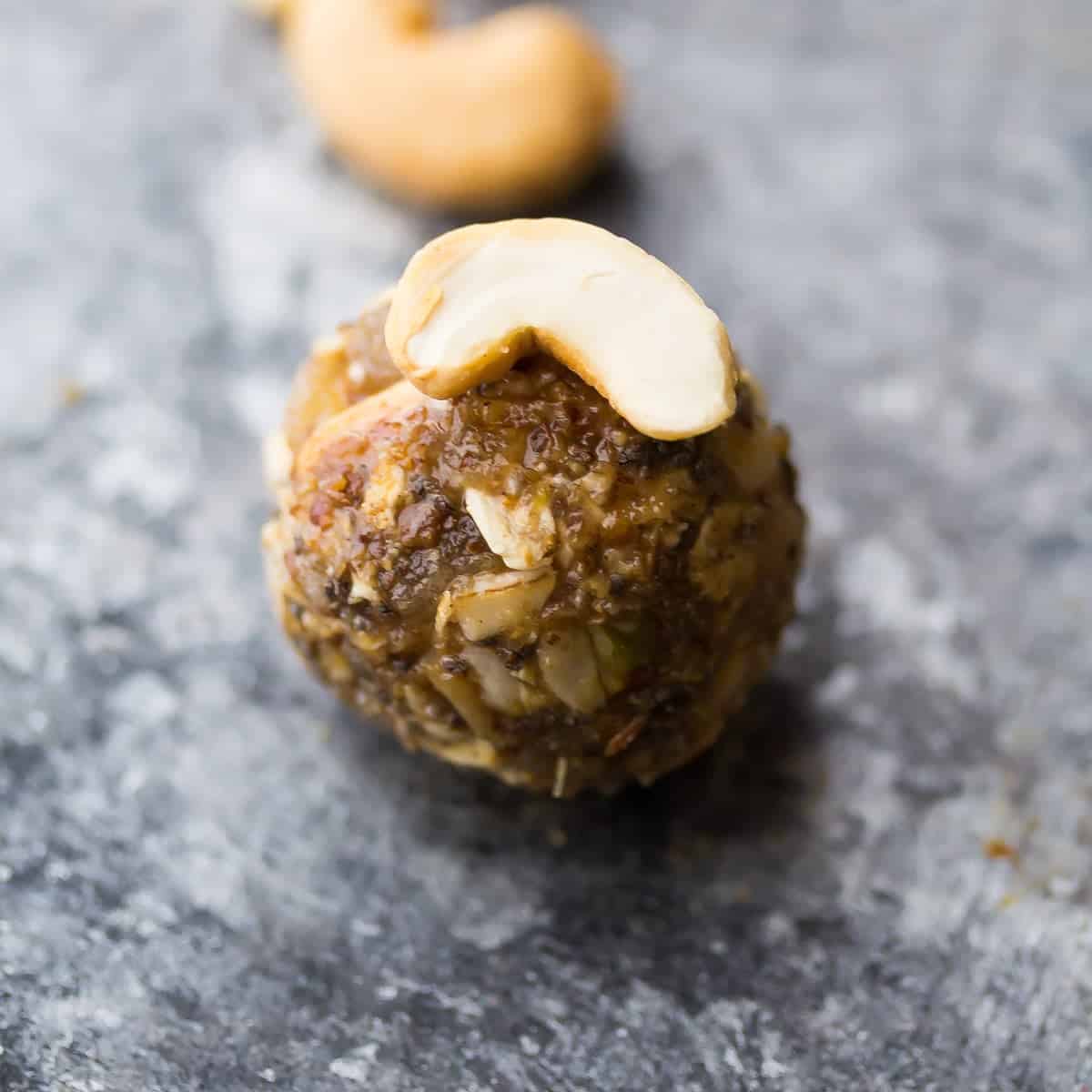 7. Blueberry Almond No Bake Energy Bites