Gingerbread chocolate chip energy bites are a healthier way to get your holiday sweets fix. These are completely coconut, seed and nut-free energy balls.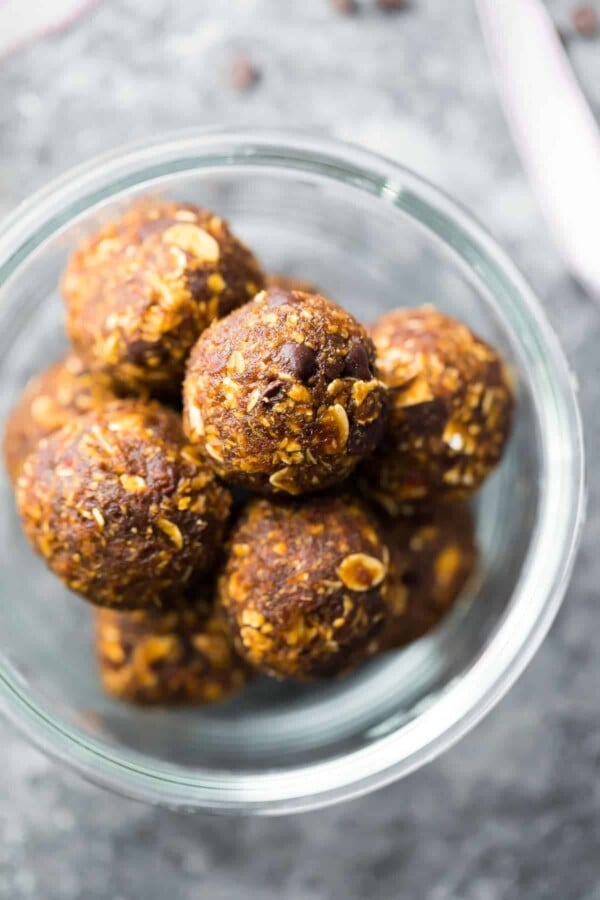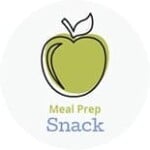 These gingerbread chocolate chip energy bites are a completely spur of the moment kitchen experiment that I just had to share with you!
Earlier this fall, I shared my favorite nut-free energy bites recipe with you, and I've been playing around with different flavors.
First I made a mint chocolate chip energy bites recipe (let me know if you want that recipe posted as well!), and now I've made this gingerbread chocolate chip energy bites recipe.

Date based energy bites
While I do love nut-based energy bites (I do have this post with No Bake Energy Bites 7 Ways, so clearly I do enjoy them), sometimes it's nice to switch up all that nut butter with a date-based energy bite.
I find date-based energy bites take on a completely different flavor profile than nut-based energy bites; they can compliment whatever you pair them with.  In this recipe, the dates + molasses and spices make for a fudgy and slightly sweet treat.
The other thing I love about date-based energy bites over my nut-based energy bite recipe is that they are substantially easier to roll. Sometimes I need to chill the nut-based energy bite recipe for over an hour to get it to a rollable state, but with this energy bite recipe, I didn't need to chill at all.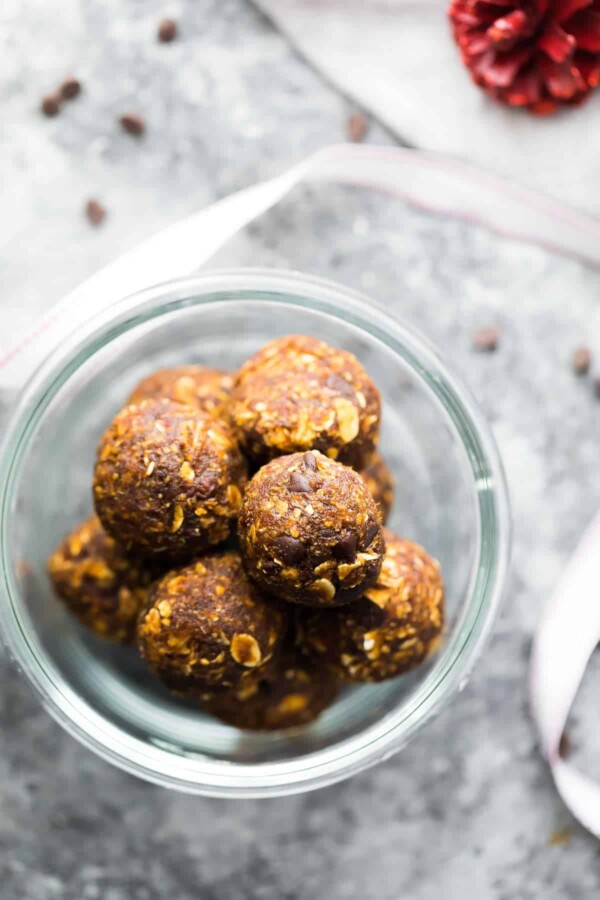 Prepping and storing these gingerbread chocolate chip energy bites
These gingerbread chocolate chip energy bites are definitely on the softer side, so you'll want to store them in the fridge. If you are looking for a bit more texture, try adding 1/4 cup shredded coconut to the mix.
And make sure you use mini chocolate chips, as the regular sized ones will be too big and can be difficult to chew when refrigerated.
They also freeze well! We've frozen our other nut free energy bites for up to 3 months. Try to squeeze as much air out of the bag as possible.
These gingerbread energy bites are a great way to mix up your weekly meal prep snack routine for the holidays.
Happy holidays and I hope you enjoy this recipe! Leave a review below if you give them a try 🙂
Tips for perfect gingerbread chocolate chip energy bites
Gingerbread Chocolate Chip Energy Bites (Nut Free)
Ingredients
10 medjool dates, pitted
1 tablespoon maple syrup
1 tablespoon molasses
1/2 teaspoon ground cinnamon
1/4 teaspoon ground ginger
1/8 teaspoon ground nutmeg
3/4 cup rolled oats
1/4 cup mini chocolate chips
Directions
Directions:
In a large bowl, cover the dates with boiling water and allow to sit for 10 minutes.
Remove dates from water, shaking off excess, and place in a food processor fitted with a steel blade.
To the food processor add the maple syrup, molasses, cinnamon, ginger, nutmeg and 1/2 cup of rolled oats.
Process until smooth, scraping down sides and adding the remaining 1/4 cup of rolled oats and the chocolate chips. Pulse until mixed in.
Put the food processor in the fridge for at least 10 minutes before rolling into 1 tablespoon sized ball
Store in the fridge for up to one week or the freezer for up to 3 months.
Loading nutrition data...