After detoxing my pantry, I'm sharing all my pantry organizing ideas with you, including a printable checklist that you can work through.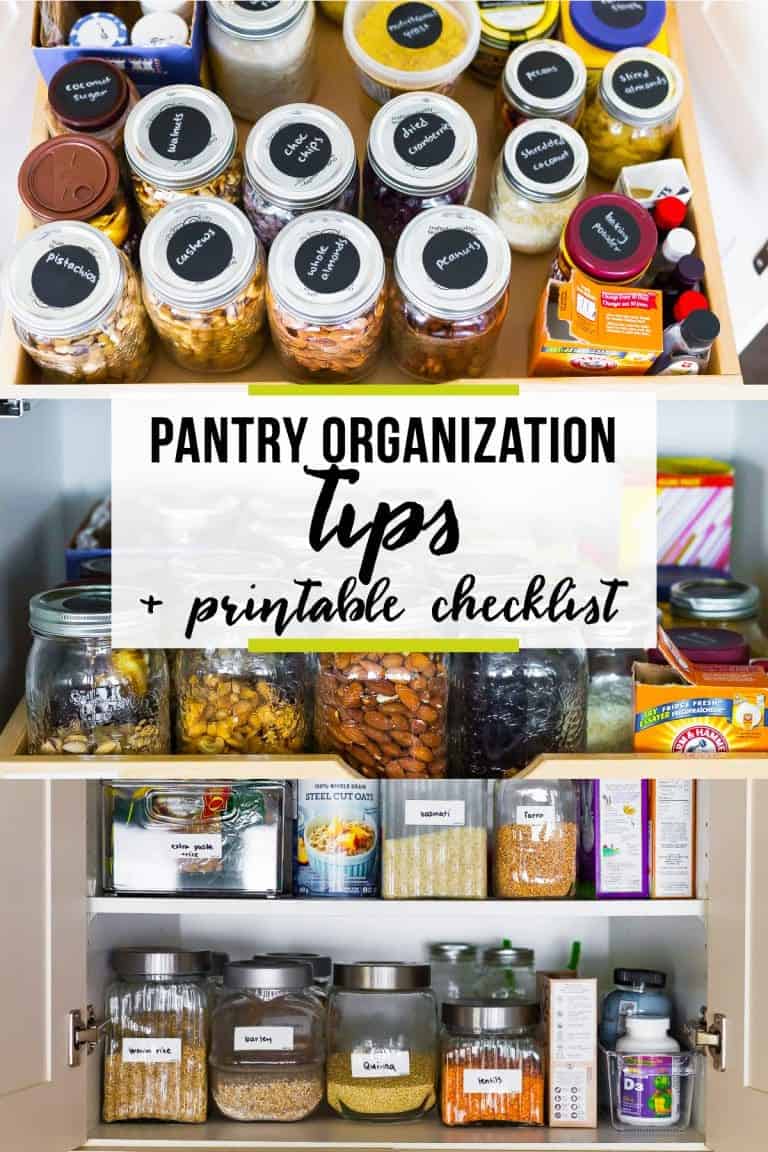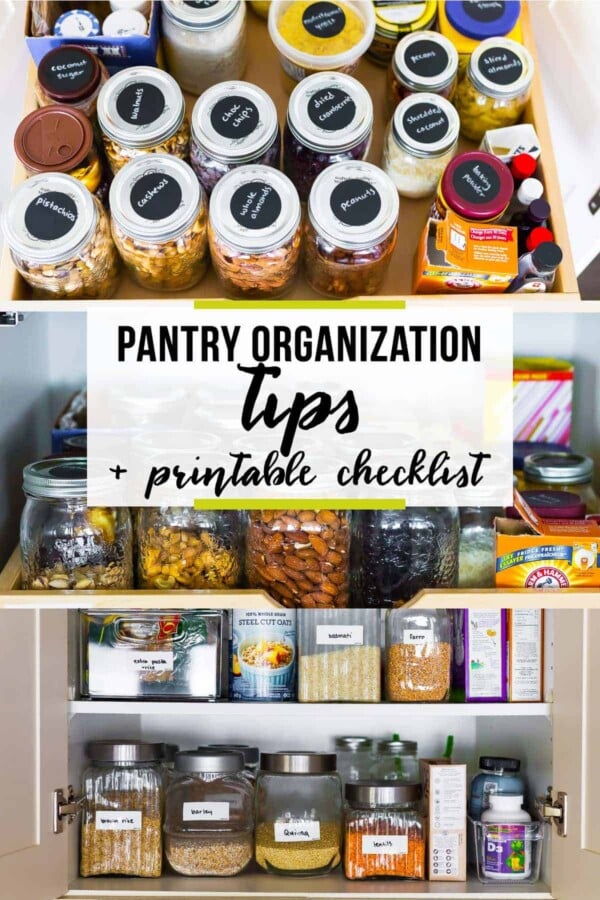 After sharing the pantry staples I use for meal prep with you, I decided it was finally time to tackle pantry organization.
Organization does not come naturally to me, it is something I have to work at. Proof? Check out the 'before' photos of my pantry. My pantry sat in this crazy, disorganized state for almost a year (a YEAR!!) before I finally got my act together and got things organized.
I am telling you this, because I want you to know that even if you are not an organized person 'by nature', YOU CAN DO THIS. And once you get it into an organized state, it is so much easier to keep it that way!
Don't forget to pin this post to save it for later!
These pantry organization ideas will help you by
making it easier to find see exactly what you have (and less likely to forget to buy more)
making it easier to use up your ingredients before they expire
giving you so much peace of mind!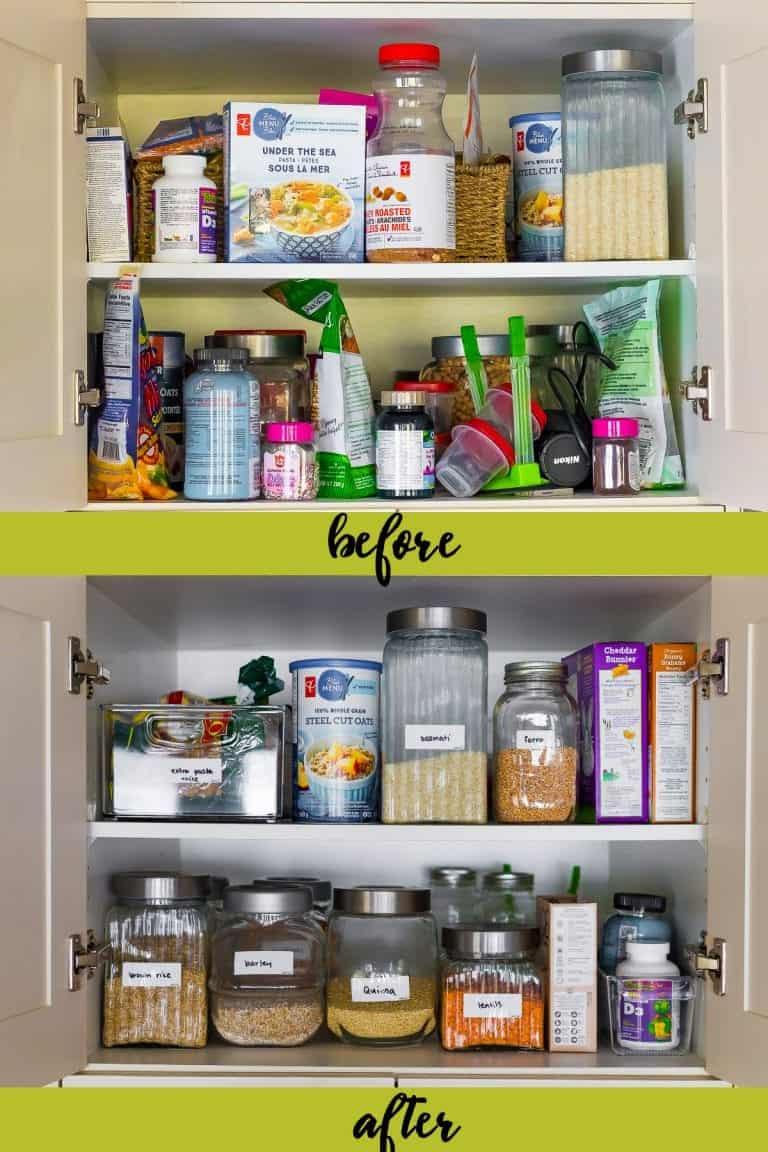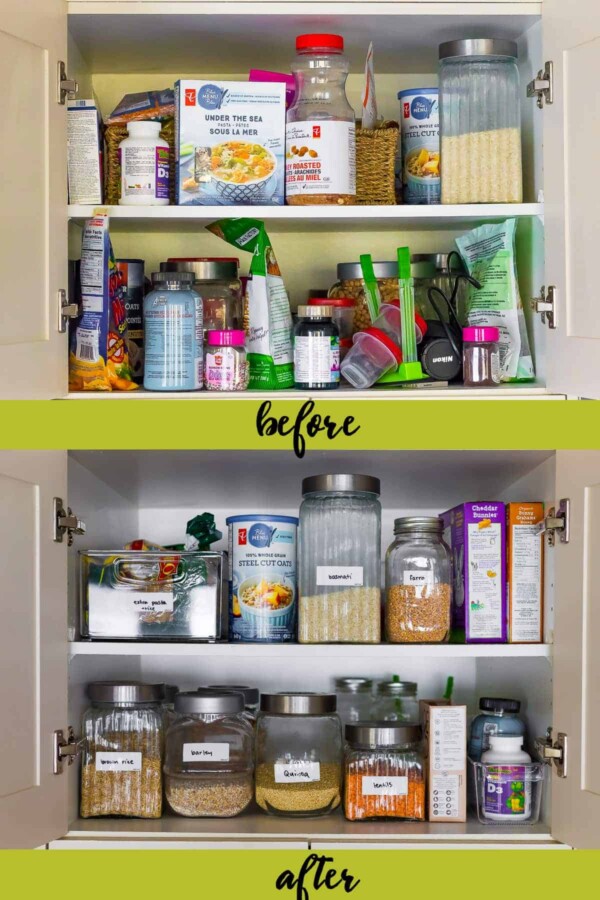 Pantry organization tools
You are probably not going to believe the one thing I use the MOST in pantry organization. Are you ready for it? Binder clips!
That's right, I use binder clips to seal all the 'odds and ends' bags shut. Sure you can spend a bunch of money on chip clips or other bag clips but I don't find they work nearly as well as binder clips!
Other tools you can use in implementing these pantry organizing ideas?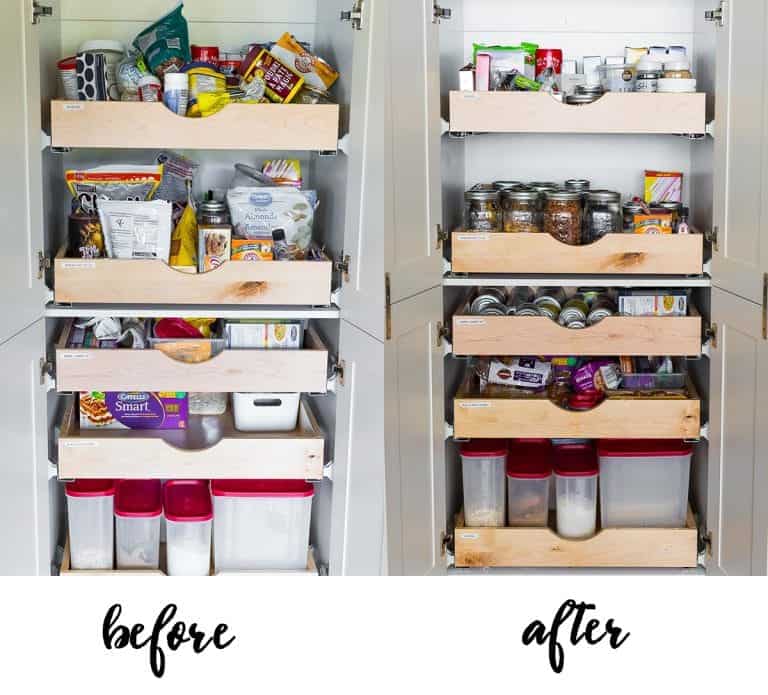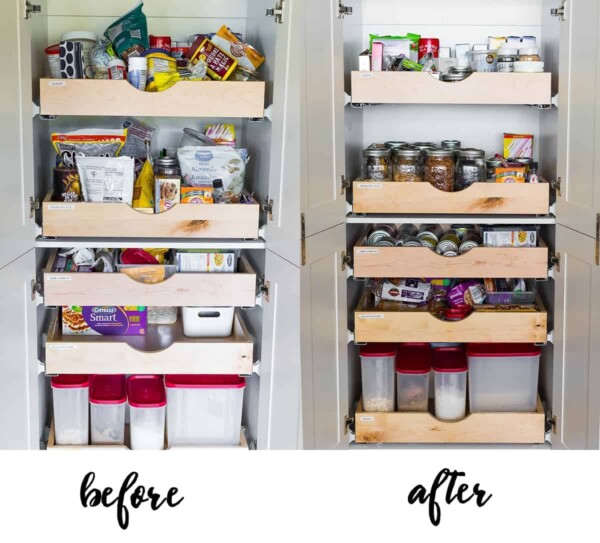 How to organize a pantry
1. Audit & consolidate
The first step to an organized pantry is to pull everything out.
Toss expired items
Consolidate when you have multiple bags or boxes of the same item
Take stock of exactly what you have in there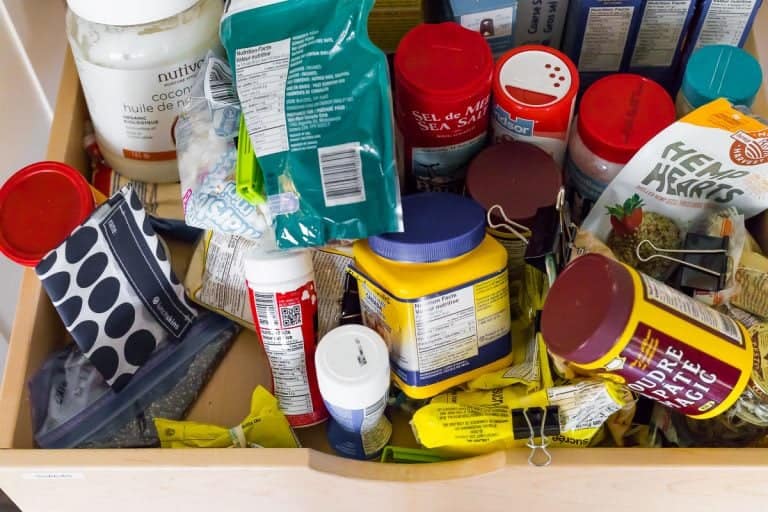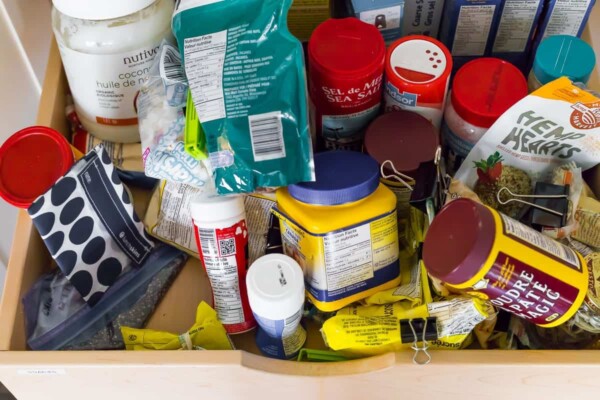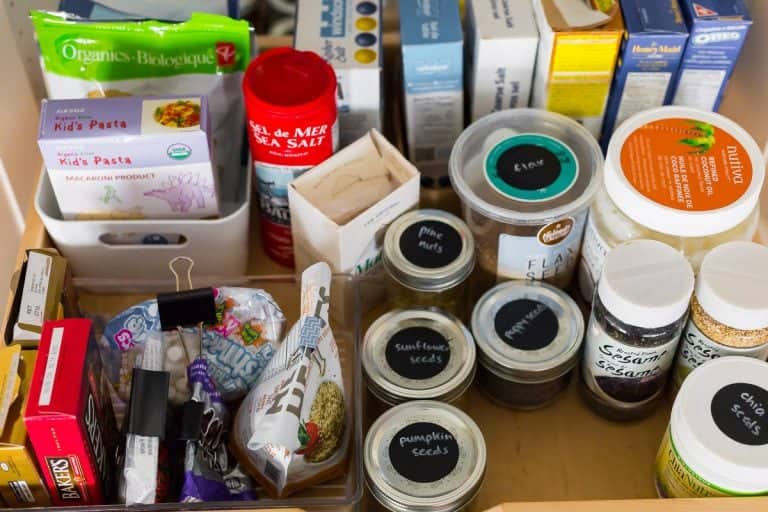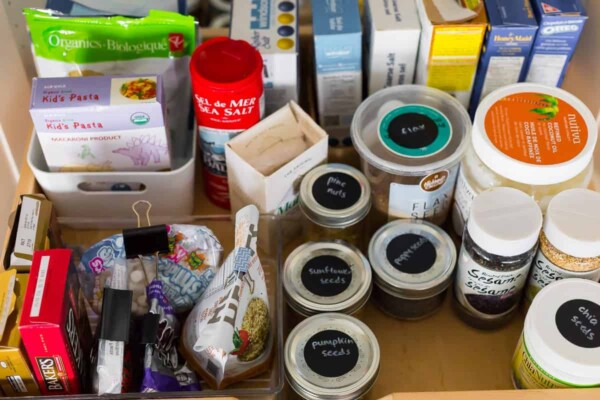 2. Sort by category
Group 'like' items together. Baking goods, nuts, seeds, smoothie add ins, pastas, rices & grains, you get the idea. Grouping them together means you'll always know where to look for those items. Give each ingredient type it's own space.
Group them in boxes or bins
Spice racks or can holders can help organize them further
Labelling shelves, boxes or bins can help you keep your space organized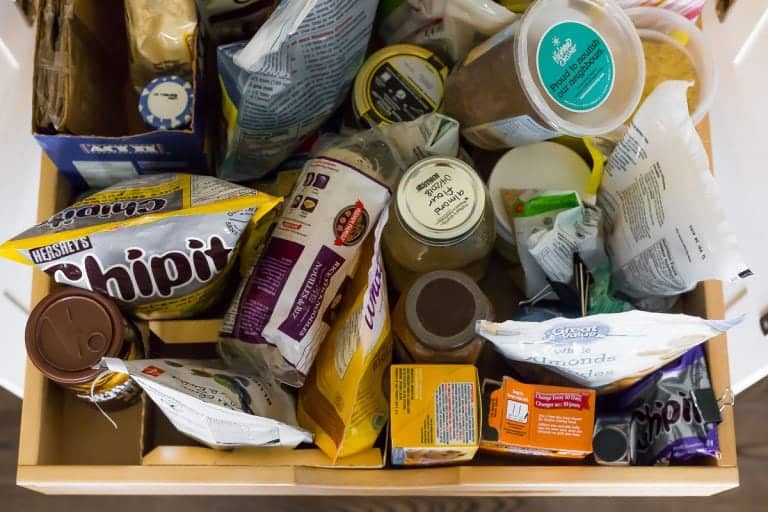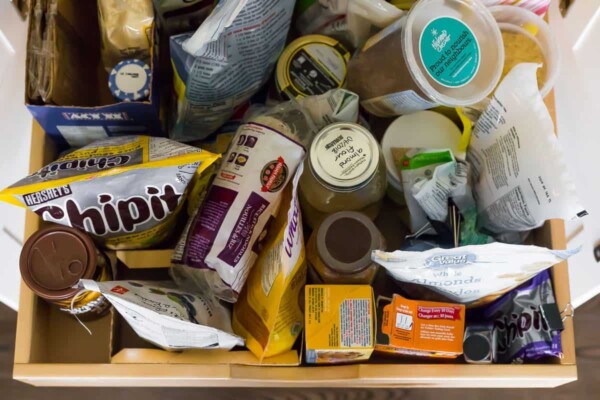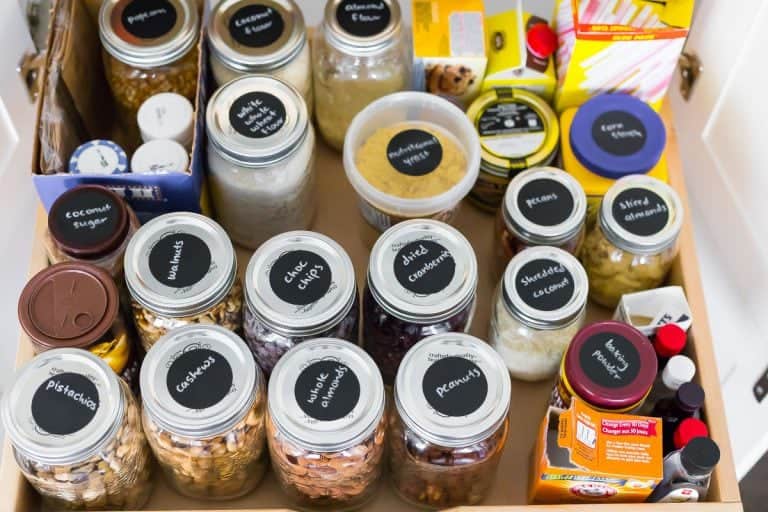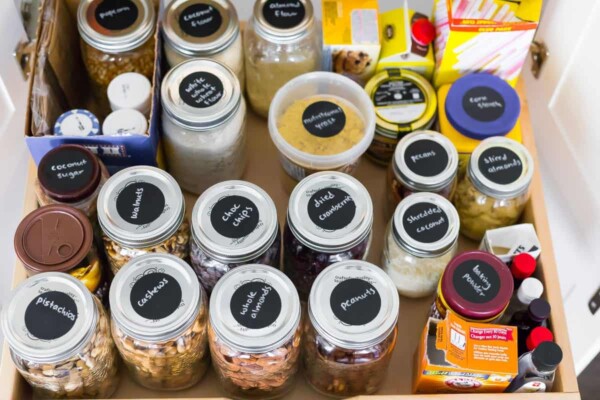 3. Clear storage
When you can't see something, it's so easy to forget you have it. That's when you start accumulating multiple half-used boxes of pasta or five bags of sliced almonds. Clear storage can help you know exactly what you have in your pantry, and it helps you find ingredients quicker too!
Jars are great to store smaller-volume baking supplies, nuts, seeds, etc
Clear bins are great for holding bags or less frequently used items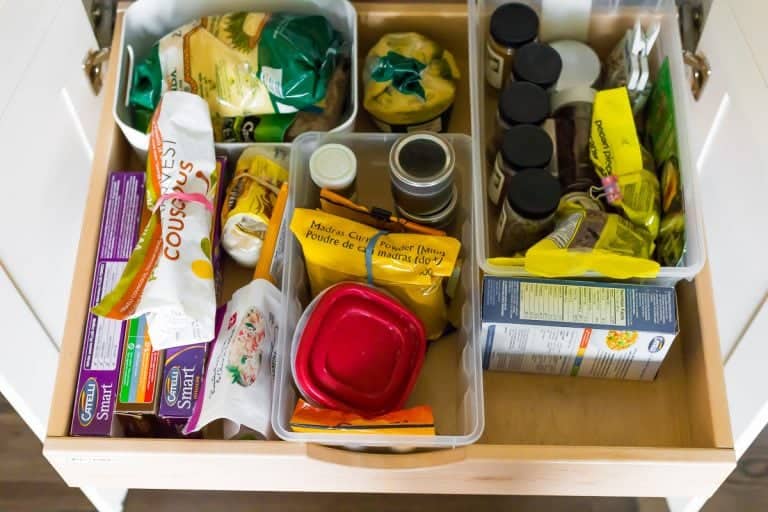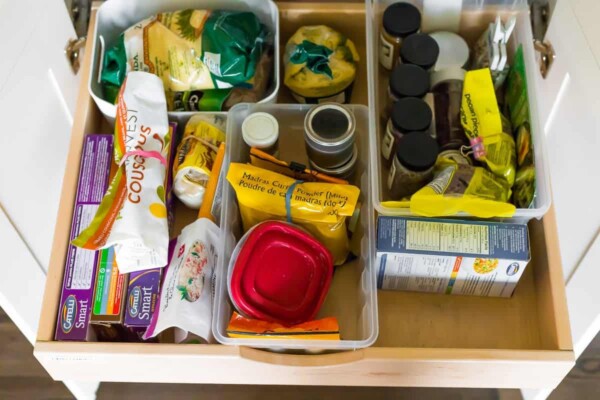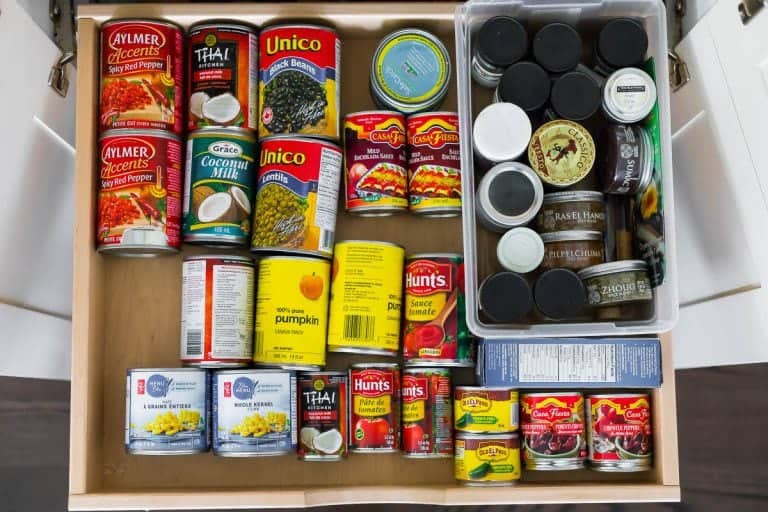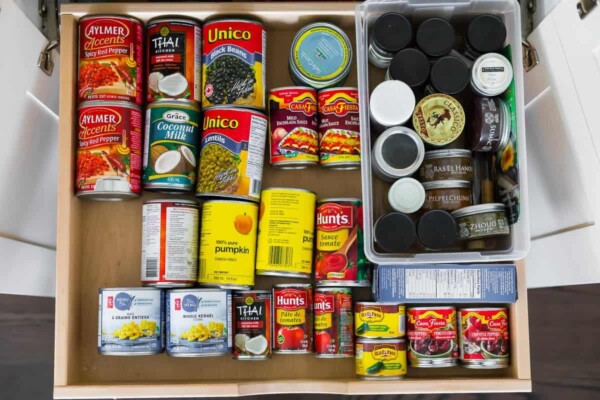 4. Label!
It's not enough to be able to see through the containers, having them clearly labelled is going to make it so much easier for you to find your ingredients.
I love these reusable labels for bins & storage containers
I love these chalkboard labels for the lids of mason jars
Some people even like to keep an inventory sheet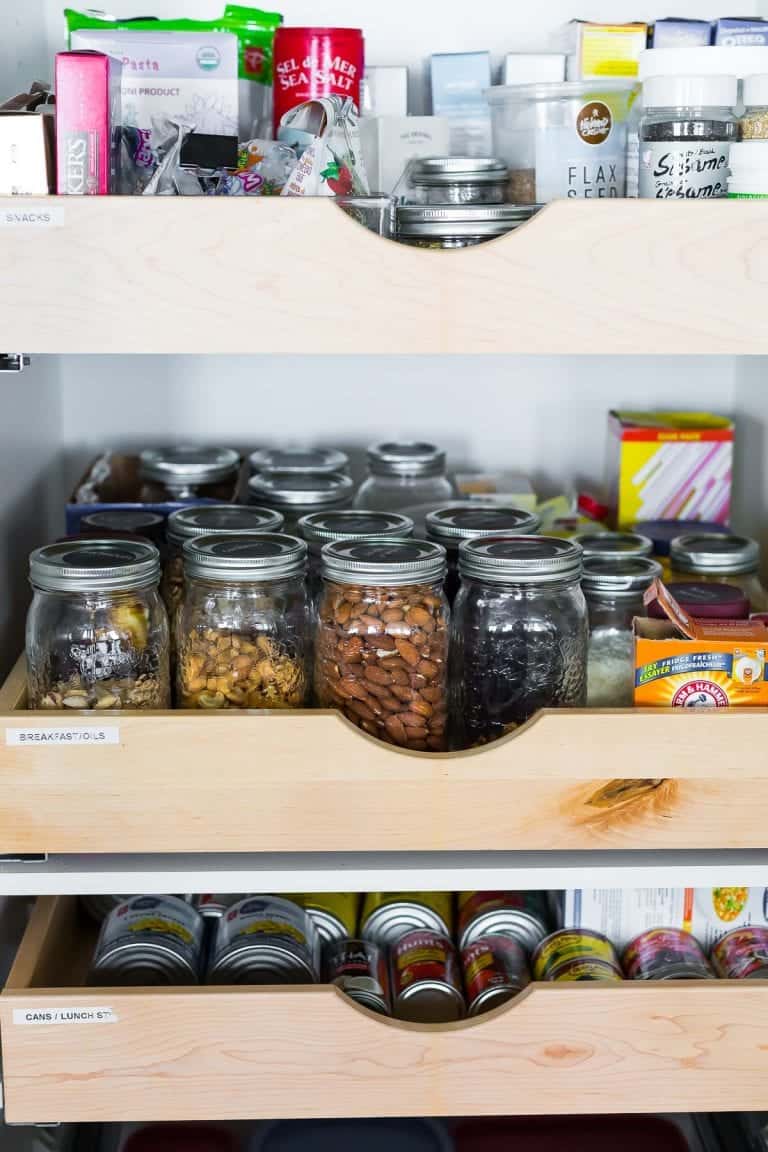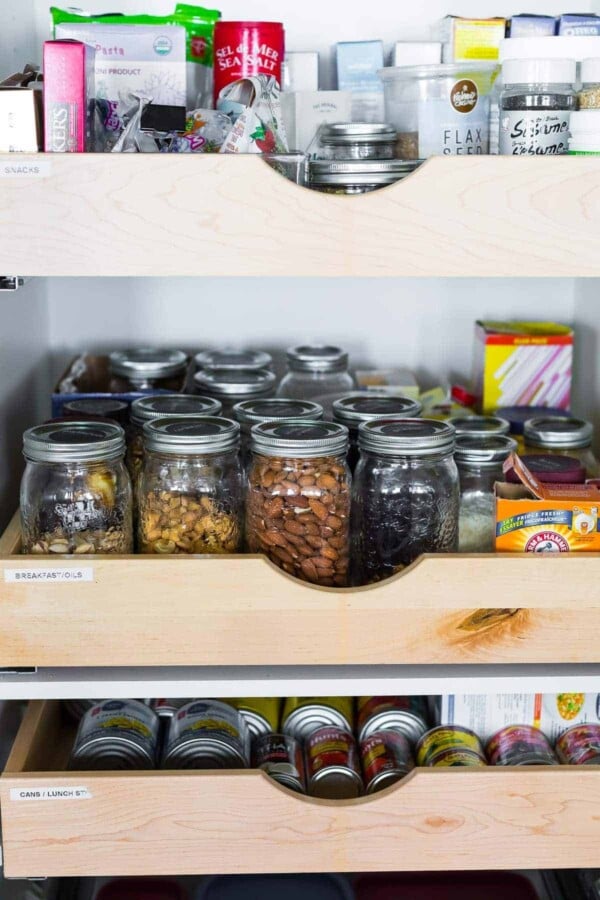 5. Re-evaluate
Give things a test run when you implement a new organizational strategy. Sometimes things don't feel right, and need to be rearranged. Keep in mind that nothing is set in stone, and things may need to be tweaked.


I hope you found these pantry organization ideas helpful! I am loving having such an organized pantry and can't wait to tackle some of the other cupboards in my kitchen soon.
Don't forget, you can download a free printable checklist to help you implement these pantry organization ideas!
Have a great day,


PS- you might also like: