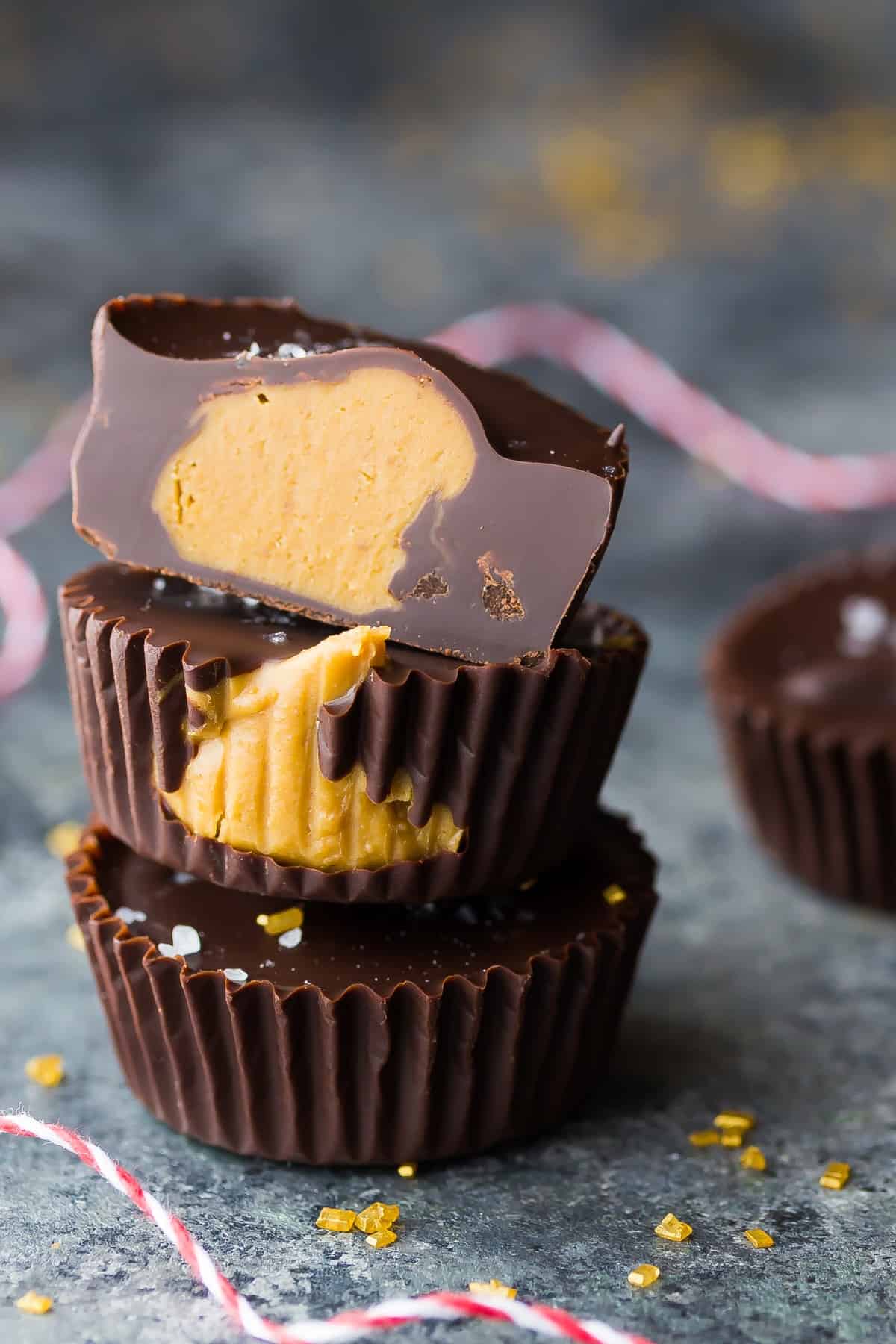 These salted dark chocolate cookie butter cups are the easiest holiday treat you'll find, and make a great homemade gift!
Scroll to the bottom for your chance to win a Penotti prize pack!
Last year at this time, I was locked in the dungeon (aka my basement office), putting the finishing touches on my thesis and madly studying for my defense.
Sadly I spent the majority of my time thinking/stressing/being completely absorbed by the whole thing, and didn't have much time or energy to spend getting excited for Christmas, doing holiday baking, or putting up decorations.
Well.  This year I'm making up for lost time!  We've already started our baking this year, and Kai is my little side kick.  His Christmas gift last year was his very own apron, and we've been putting it to good use.
These Salted Dark Chocolate Cookie Butter Cups were one of my recent baking projects…if you can call it baking?  More like no-baking projects, because there is no oven necessary.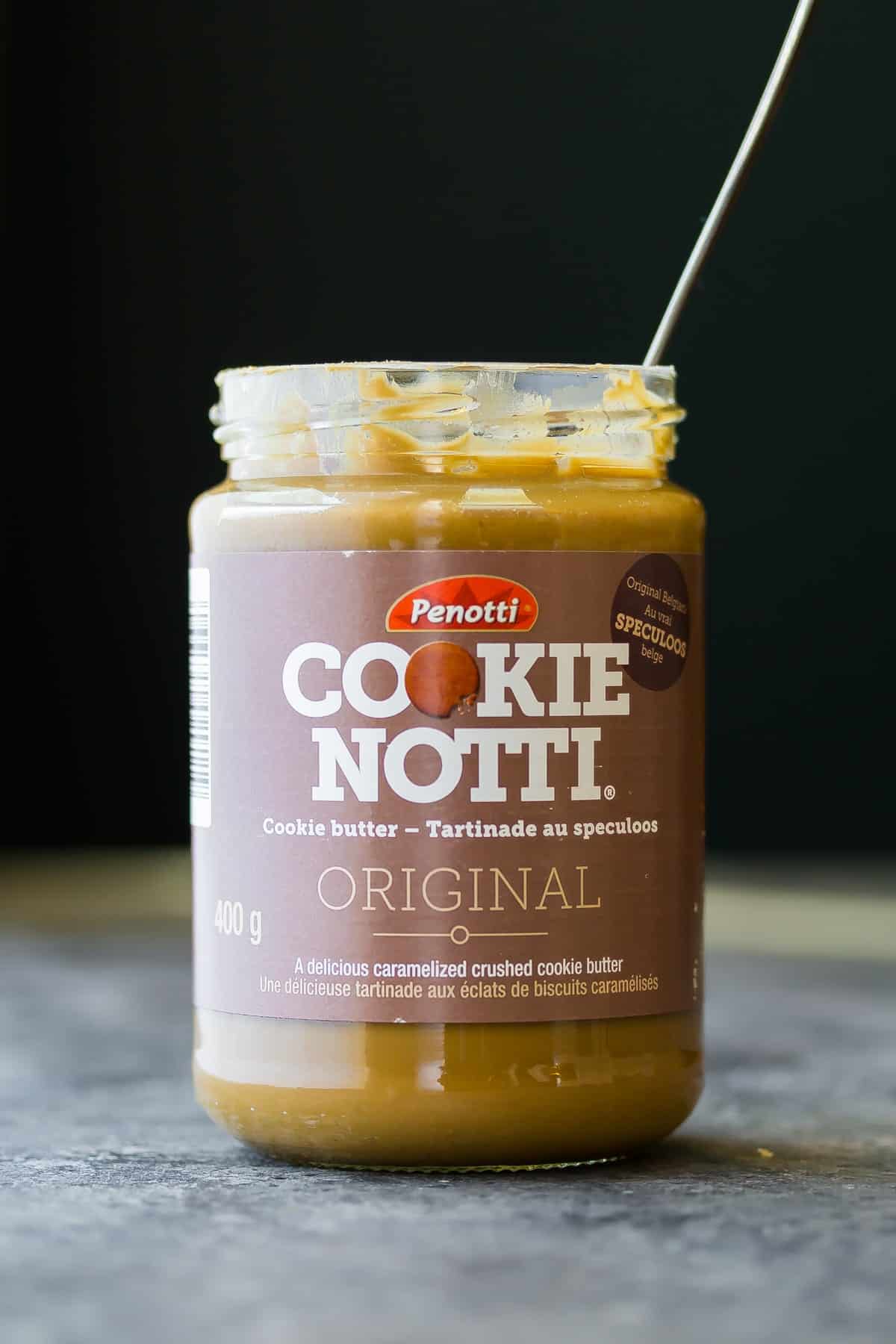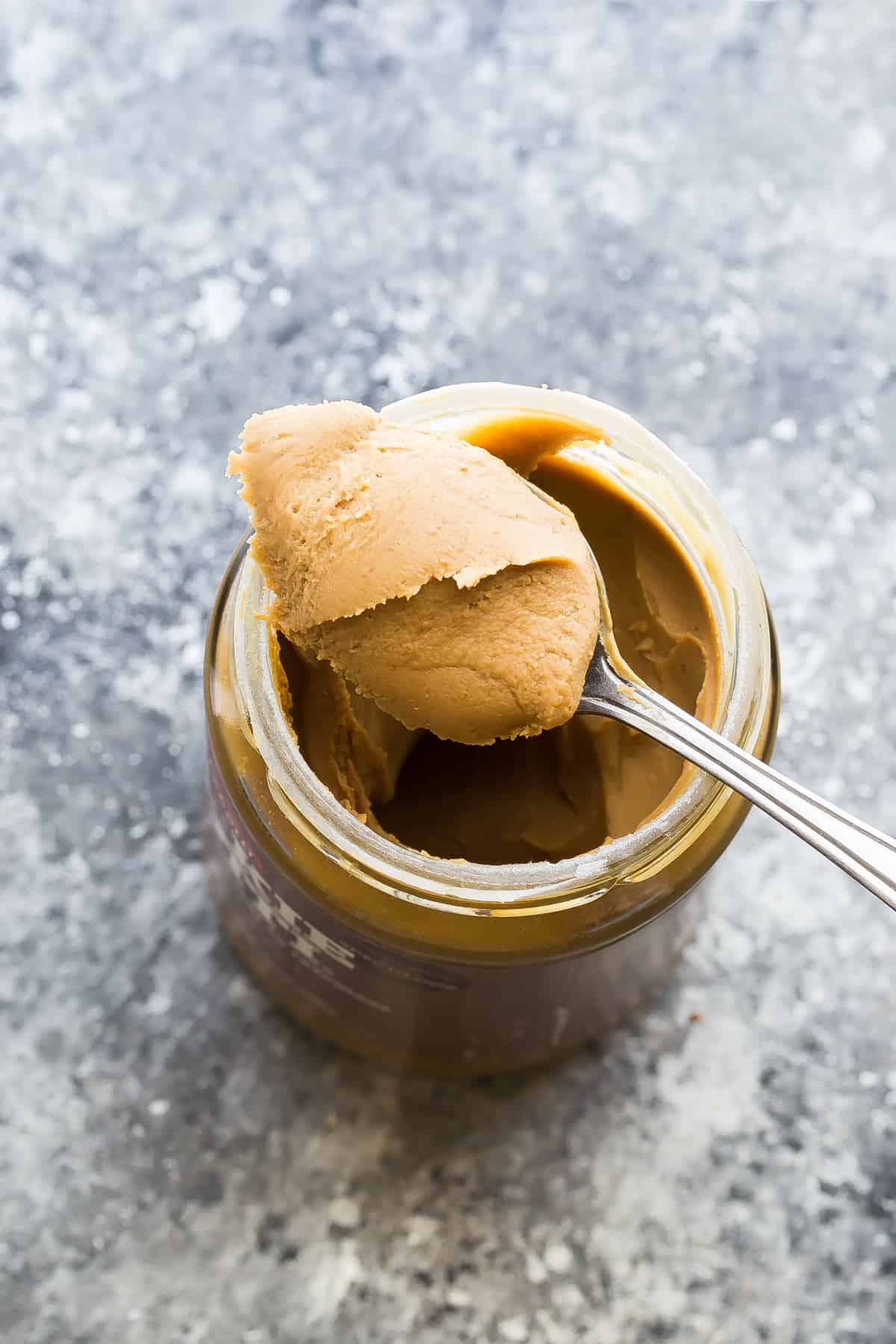 Today's post is sponsored by my friends at Penotti.  Have you tried their Cookie Notti spread?  Pure heaven.  It's sweet and creamy with a hint of holiday spices, and made with pure original Belgian speculoos.
When you choose Penotti, you know you are getting a great quality product that is free from GMO's, preservatives, artificial colors or flavors.  Just pure caramelized cookie butter deliciousness.
I immediately thought that the spiced cookie flavors would work perfectly wrapped up with dark chocolate and sprinkled with sea salt.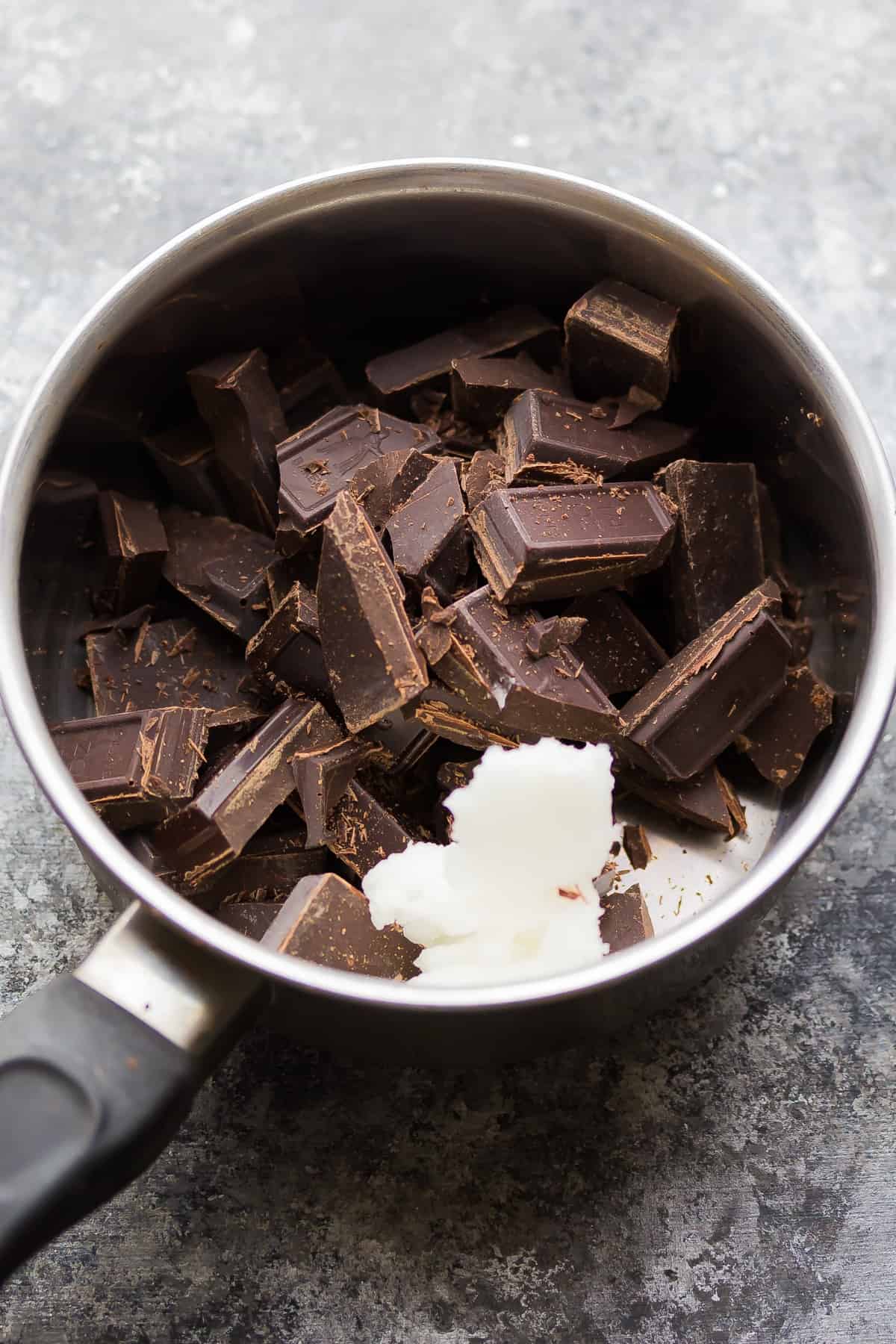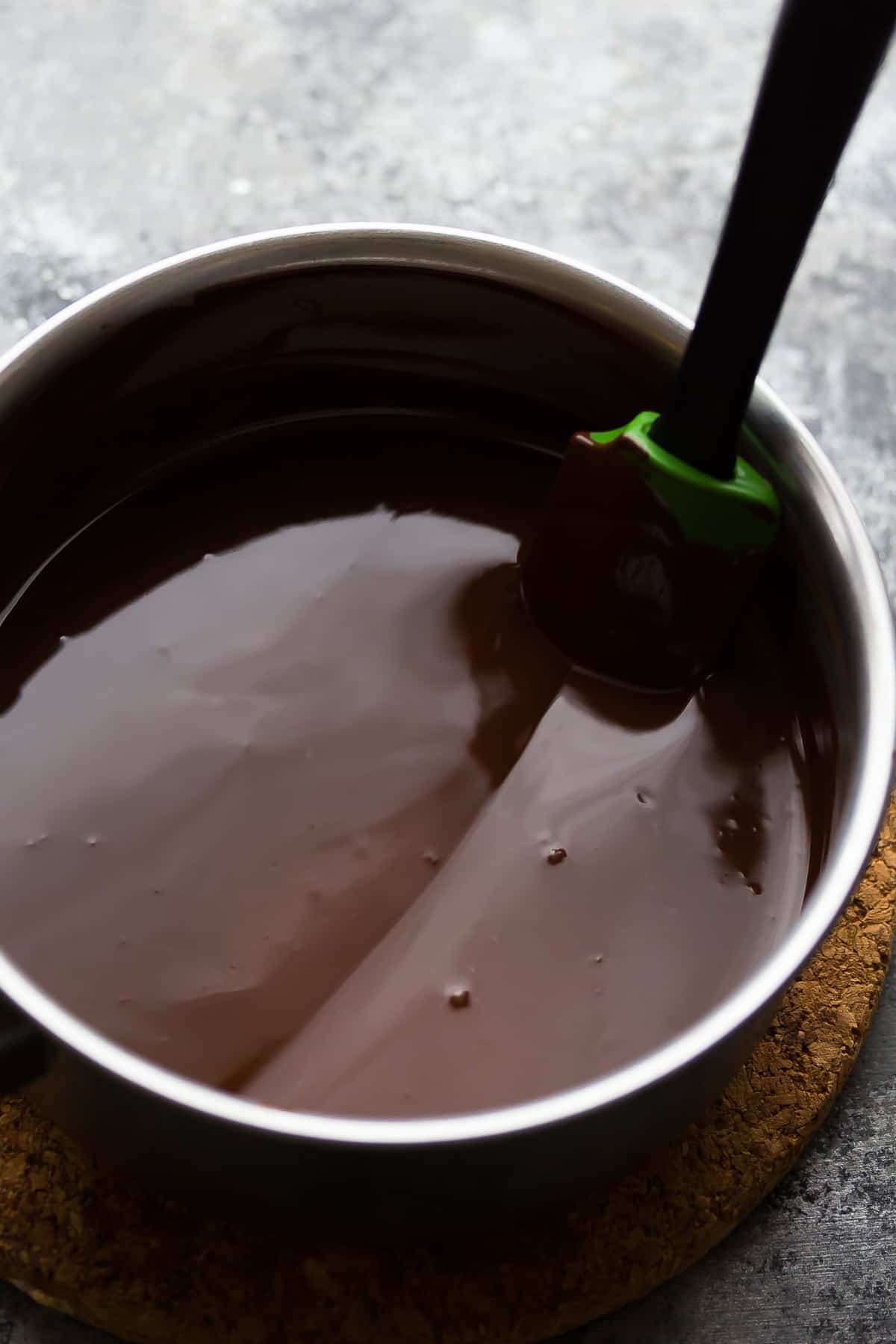 These are pretty darn fun to make because they are just SO easy!  You can crank up your holiday tunes and just get lost in the kitchen.  Is that your happy place?  It's definitely mine.
Here's how this goes down: melt a combination of dark chocolate and semi sweet with some coconut oil (or shortening).
Place about a teaspoon of melted chocolate on the bottom of mini muffin trays (lined with mini muffin liners!).  You *just* want to coat the bottom.  Freeze for 5 minutes.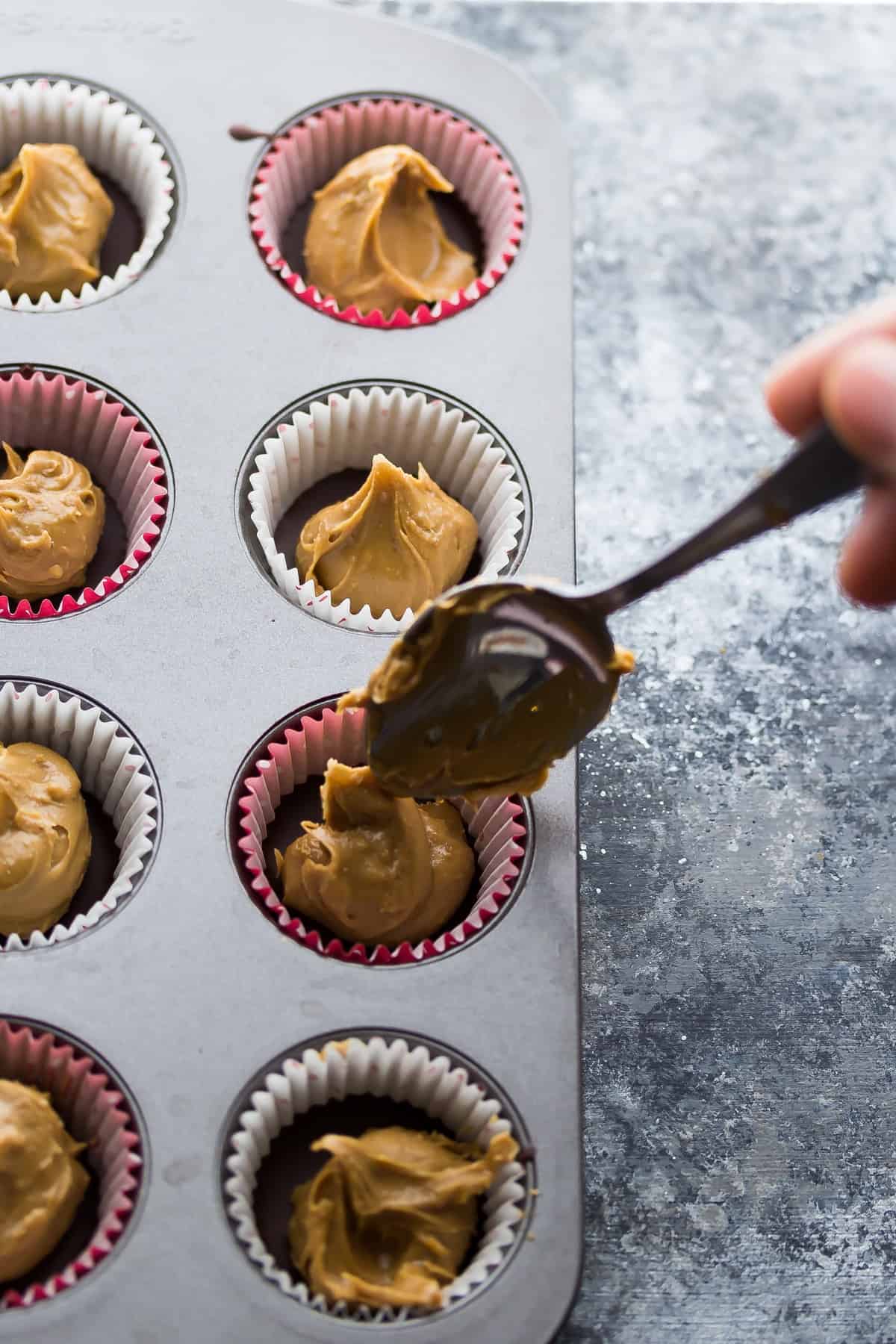 NEXT: add a big old dollop of cookie butter.  At least 1 teaspoon.  Try to flatten it out a touch, you can heat it in the microwave for 5-10 seconds to make it a little easier to work.
It looks like a bit much (above), doesn't it?  Wrong.  You want as much Cookie Notti as you can get inside these guys!
Step 3: spoon more melted chocolate over top of the Cookie Notti.  Tilt the pan from side to side to get it covered on all sides.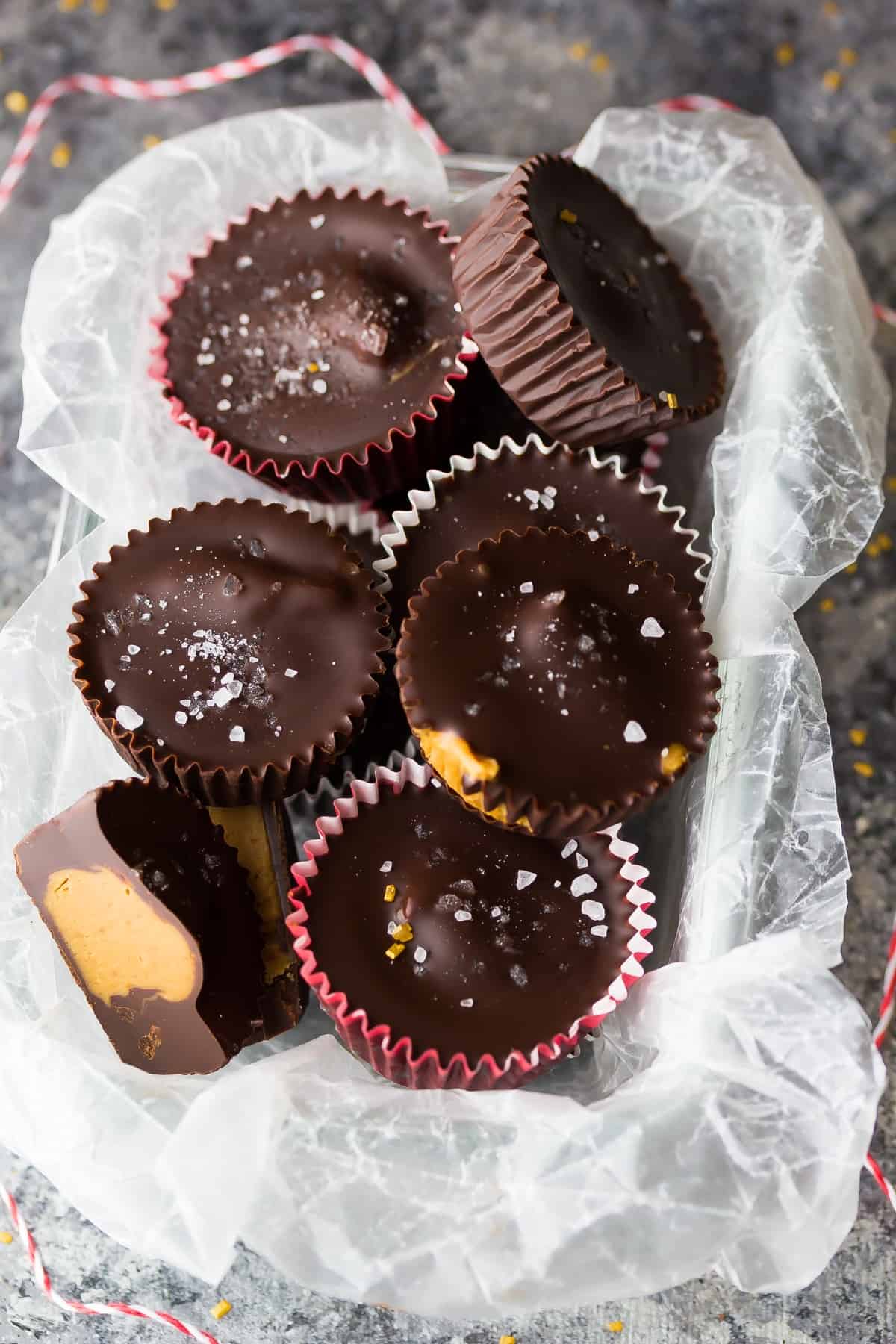 LAST  but not least, sprinkle with sea salt.  You don't want to miss this part, it brings out a whole new dimension of flavor from these treats!
Then refrigerate for 1-2 hours.  Voila!  Salted Dark Chocolate Cookie Butter Cups that make you look like you are some sort of culinary genius…it will be our little secret that these are ridiculously easy to make, mmm-kay?
Happy Monday friends, doesn't chocolate and Cookie Notti make things a little more bearable?
Giveaway Time!
Who wants to win their very own Penotti prize pack?  One lucky reader will win four jars of Penotti dessert spreads!
To enter, leave a comment below telling me how you'd use a jar of Penotti Cookie Notti
Rules:
Contest is open to Canadians 18 years and older (excluding Quebec–sorry!)
Contest closes December 14 2017.
Winner will be randomly selected and will be notified by e-mail and must respond within 48 hours.
Disclosure: Thank you to Penotti for sponsoring this post!  As always, all opinions are my own.  
Salted Dark Chocolate Cookie Butter Cups
12-14
adjust servings
Ingredients
4

oz dark chocolate, coarsely chopped

4

oz semi sweet chocolate, coarsely chopped

1

tablespoon coconut oil (or shortening)

1/4

cup Penotti Cookie Notti (Cookie Butter)

Sea salt, to sprinkle
Instructions
Combine the dark chocolate, semi sweet chocolate and coconut oil in a small pan and heat over low heat, stirring frequently until melted and smooth.
Line a mini muffin tray with liners.
Spoon roughly 1 teaspoon of melted chocolate into the bottom of each liner, tilting the pan to completely coat the bottoms.
Freeze for 5 minutes.
Spoon 1 teaspoon of Cookie Notti on top of the hardened chocolate. You can heat the Cookie Notti in the microwave for 5-10 seconds and stir to soften slightly first.
Spoon additional melted chocolate over the Cookie Notti and tilt the pan to cover completely.
Refrigerate for 1-2 hours until completely hardened
Recipe Notes
Store in the fridge in an air tight container.
More easy holiday treats for us: