These 21 delicious rice bowl recipes work great for meal prep, or can be served fresh. These recipes are perfect for an office lunch or re-heatable dinner. Many of them are even freezer-friendly!
Rice bowls are a staple in my meal prep routine! They're great because they are a healthy, well-rounded meal that leaves me feeling full but not over-full.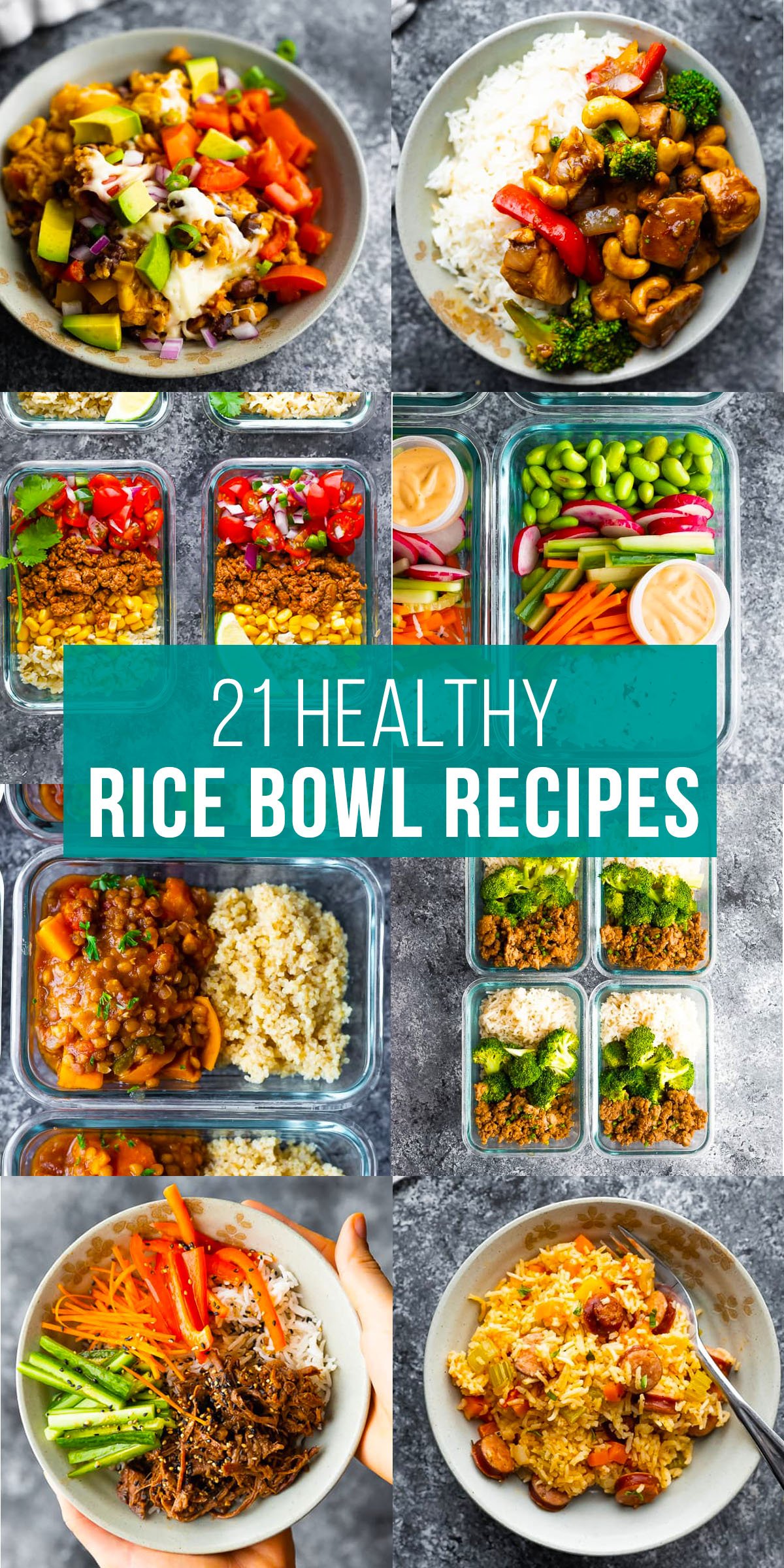 Not only that, but rice bowls are often freezer-friendly, meaning you can build up a good freezer stash and thaw as needed.
Don't forget to pin this post to save it for later!
Tips for prepping rice bowls
Types of rice
When it comes to the type of rice, I choose basmati. Why basmati? It is soft and fluffy like white rice, but has a low glycemic index, like brown rice. This means it breaks down more slowly and does not spike your blood sugars in the same way as instant rice.
Portion size
Even though basmati rice is on the lower end of the glycemic index, it is still important to keep an eye on your portion size. I aim for ½ cup of cooked rice per portion. Loaded up with veggies and protein, it's plenty filling.
Storage
Cooked rice has the worst rap when it comes to food safety. However, rice is perfectly safe to eat when cooked and stored properly:
cool and refrigerate quickly
store for 4-6 days (personally I have a 4 day rule for leftovers)
reheat until steaming hot, and only reheat once
Rice is also safe to freeze for up to 3 months. Thaw completely in the fridge and re-heat until steaming hot.
Turkey, pork & beef
Meatless rice bowls
Chicken rice bowl ideas