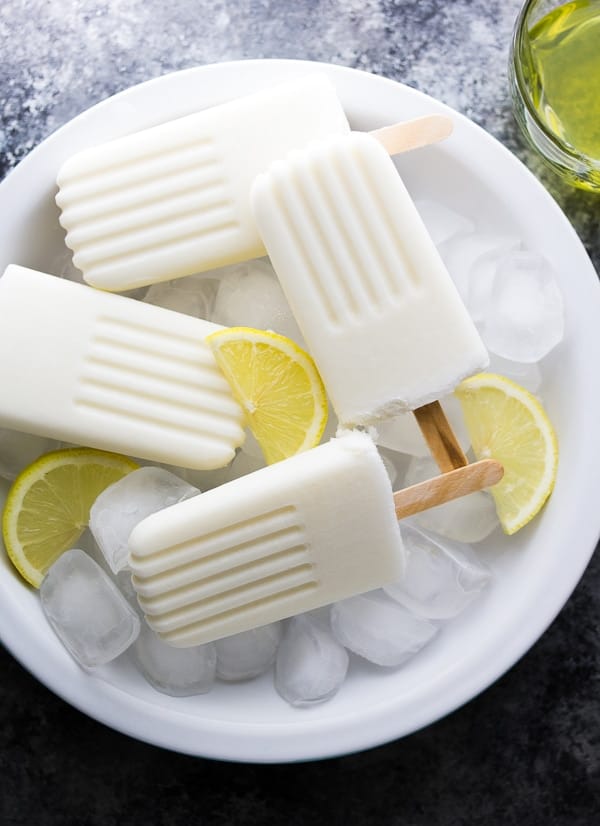 A five-minute recipe for creamy limoncello coconut popsicles that are lemony and sweet-but-not-too-sweet.  With limoncello…because adults need popsicles, too!
This one's going to be a fast post!  Because it's Thursday, it's summer, and let's face it:  you're here for the limoncello coconut popsicles!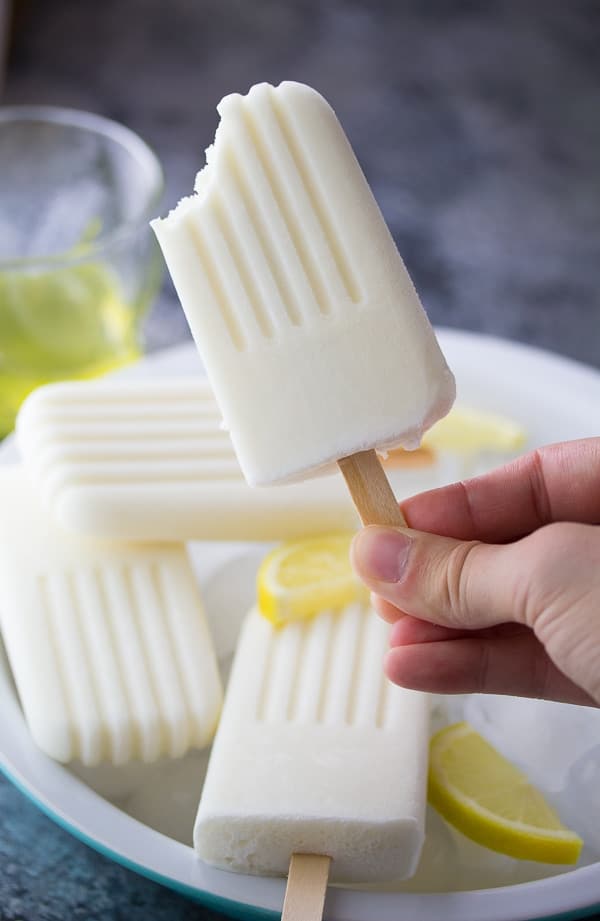 Apparently there's a bunch of food bloggers participating in something called popsicle week.  Well my invitation must have been lost in the mail, but guess what?  I'm cool too, because I accidentally made my one and only batch of popsicles this year during popsicle week.  #win #toocoolforschool
OK.  So my limoncello coconut popsicles.  Creamy coconut milk, fresh lemon juice, and a bunch of limoncello.  And a bit of sugar.  That's right, there are only 4 ingredients in these babies!  And they only take 5 minutes to whip up.  #awesome
Also, there's booze in these guys.  Because I figure that adults need some popsicles, too.  And I only have a little while until Kai figures out that mommy has a secret stash of popsicles and I have to stop putting alcohol in them, so I'm living it up for now! #woohoo!
Um yes, it's been a long week and I'm now officially talking in hashtags #youknowyouloveit
Have a wonderful Thursday!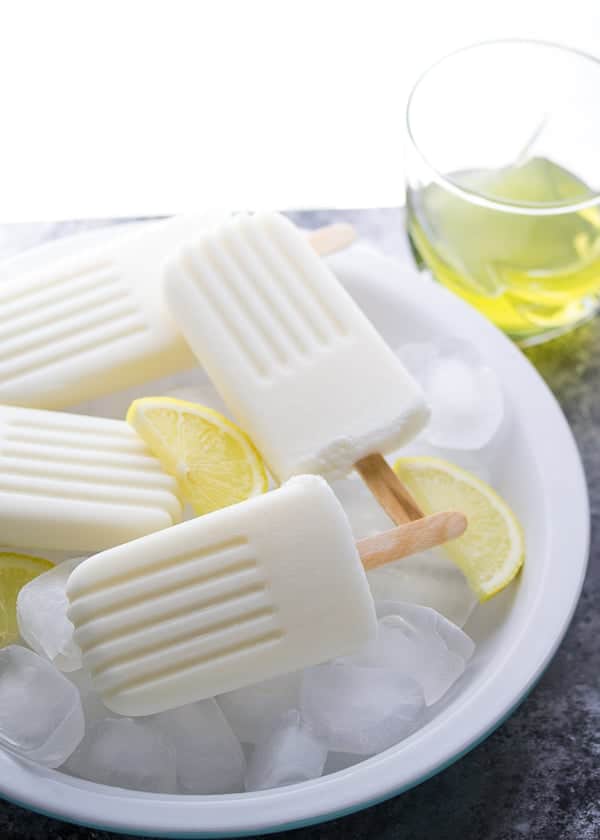 Creamy Limoncello Coconut Popsicles
4 ingredients and 5 minutes is all it takes to whip up these popsicles and get them in the freezer!
Ingredients
1 can coconut milk (lite works, but I recommend full-fat for the amazingly creamy texture it gives)
1/2 cup limoncello
3/4 cup powdered sugar
juice of 2 lemons
Directions
Blend everything together using a hand held mixer or a blender. Make sure there are not clumps of coconut milk left and that the sugar has dissolved.
Pour into your popsicle molds, I have large popsicle molds and got 5 popsicles from this batch, but you may get more from smaller molds.
Freeze for 12 hours or until completely frozen.
Run molds under hot water for 30 seconds to remove the popsicles.
Loading nutrition data...
Products used in this recipe: