How to use an Instant Pot- a step by step guide that will walk you through everything you need to know about using your new Instant Pot!
The Instant Pot has become completely indispensable in my cooking routine. I have been known to use mine up to three times in a day both for meal prep, and to cook individual ingredients. If you have a brand new Instant Pot or are wondering if you should buy one, this post will walk you through everything you need to know.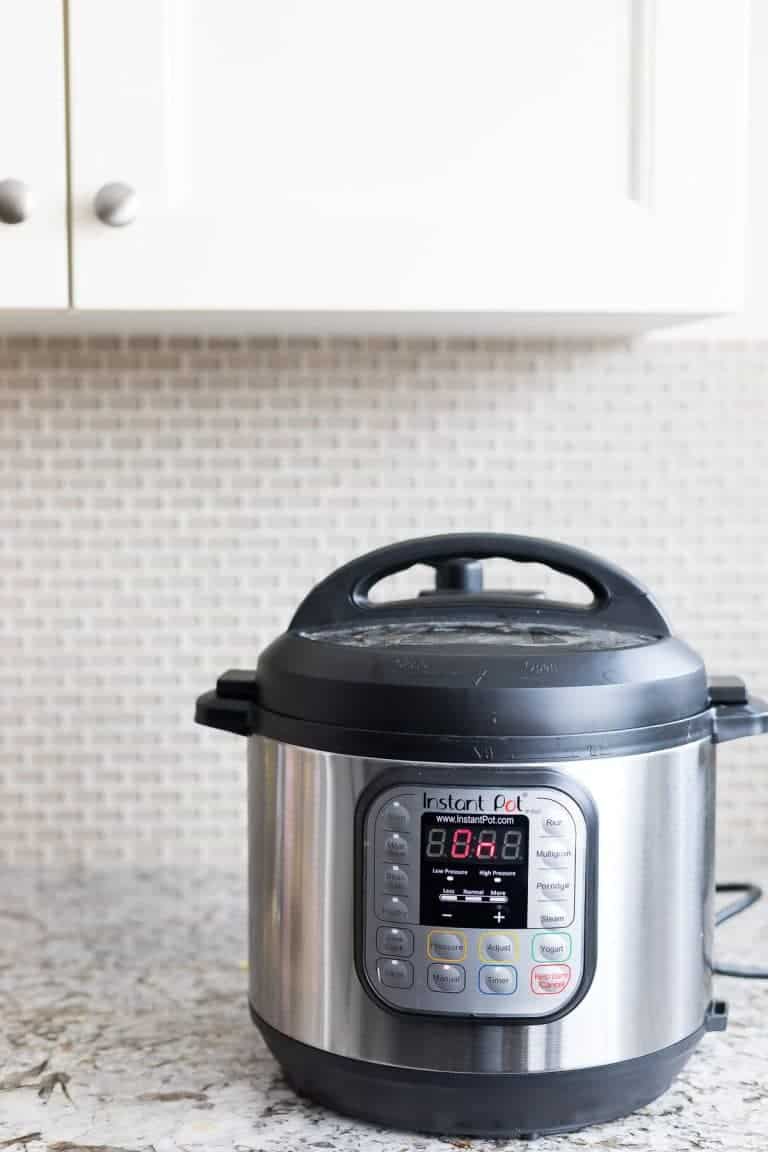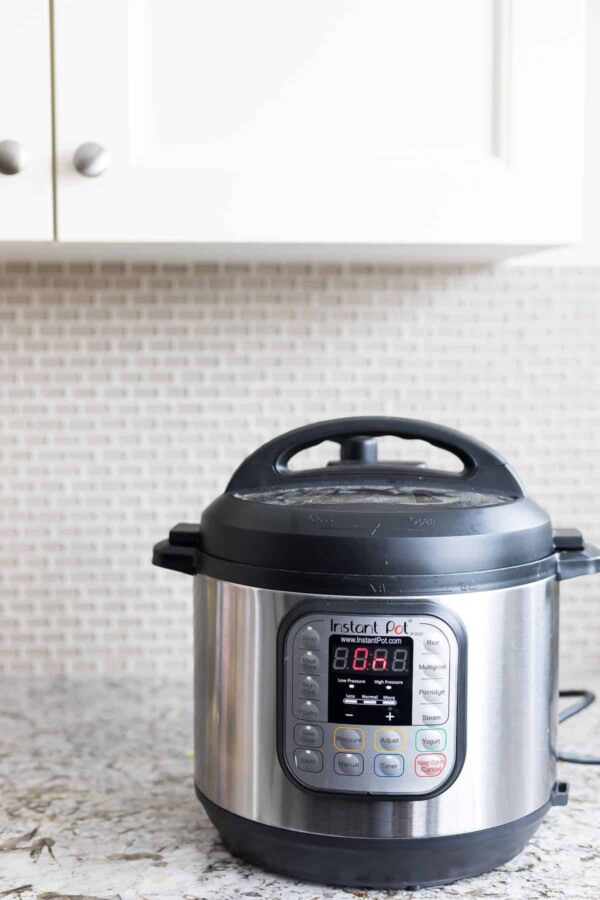 This post covers a lot! Click to go directly to the sections below:
Why buy an Instant Pot?
For me, it's all about convenience:
it can cook food more quickly (although not necessary as 'instantly' as you may think)
it eliminates the need to stir or babysit your food
it can help reduce your power bill
it's great for one pot meals which produces less dishes
you can cook meat from frozen (unlike a slow cooker)
Don't forget to pin this post to save it for later!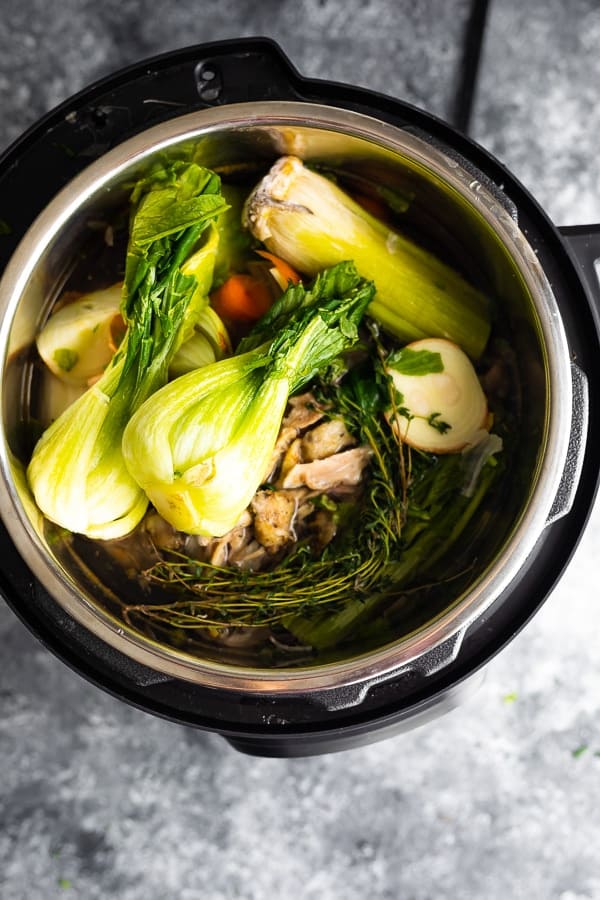 Which model should I buy?
I highly recommend the standard 7-in-1 Instant Pot duo models.
I own two of these (a 6 and an 8 quart). There are a lot of Instant Pot models available out there, but I'm not going to get into the nitty gritty of each (here's a very detailed post that explains them all if you are interested). Here's a very brief overview of the models:
Lux- the most basic Instant pot model with a 6-in-1 function. This means it has the function of six kitchen appliances: pressure cooker, slow cooker, rice cooker, steamer, sautee and food warmer
Duo- is a 7-in-1 model with the added function of yogurt making.
Duo Plus- is a 9-in-1 model, which as all the functions of the 7-in-1 model plus egg cooker and sanitizer. This might be useful if you are bottle feeding a baby.
Ultra- includes all sorts of bells and whistles including an LCD touch screen, altitude adjustments, and a steam release button (instead of a knob). This model has the ability to create custom adjustments that Instant Pot pros might like, but could be confusing to Instant Pot beginners.
6 versus 8 quart versus mini
Once you have settled on the right Instant Pot model for you, the next choice is the size.
6 quart Instant Pot- this is the one I use daily. It requires a minimum of 1 cup of water to come to pressure, and makes the perfect amount for my family of 4
8 quart Instant Pot- makes a big batch. You will need a minimum of 1.5 cups of water to come to pressure, so that means that if you are cooking rice for example, you will need to cook a minimum of 1.5 cups dry rice. So that could be too much for the average family. It's great for soup, beans, bone broth and a whole chicken.
mini- I do not own this model. It may work for a single person or family of two. Be warned that most recipes available are developed in a 6 quart Instant Pot and these recipes may not work even when cut in half in the mini.
Getting to know your Instant Pot
The first thing to do when you get your Instant Pot out of the box is have a look at everything and get familiar with all the parts.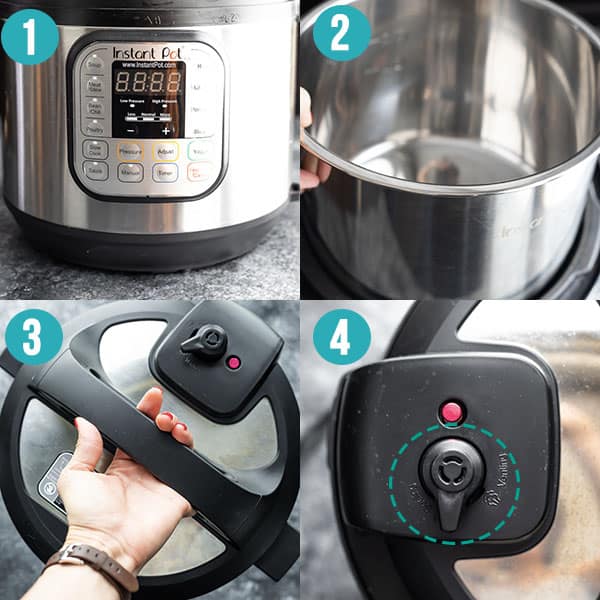 Base
Inner Pot
Lid
Steam release handle
Condensation collector
Float valve (or 'pin)
Sealing ring
Anti-block shield
The water test
The first thing to do when you get a new Instant Pot is a water test.
The water test is a good thing to do because:
it helps you get practice with your Instant Pot without the stress of having food in there
it will help determine if there are any problems with your Instant Pot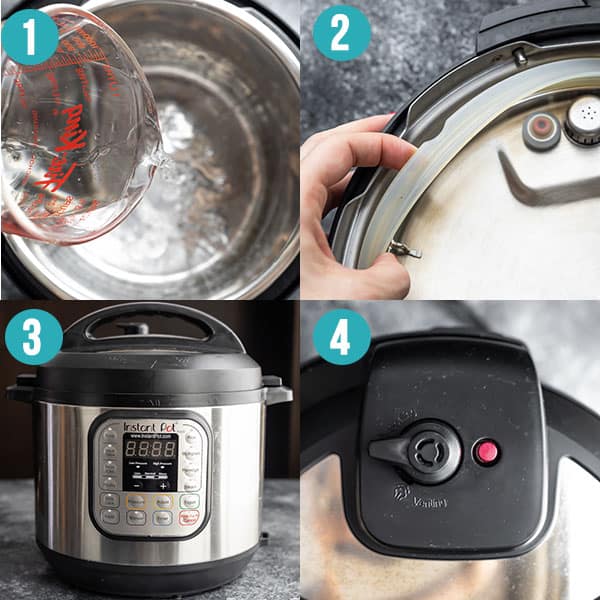 pour 3 cups of water into the inner pot, and place the inner pot into the Instant Pot base
inspect the lid and ensure that the silicone ring is sitting evenly around the lid
place the lid onto the pot and turn to seal. The pot will beep when the lid clicks into place
seal: turn the steam release handle from the 'venting' position to the 'sealing' position
press the 'pressure cook' button (or 'manual' button on older models). Use the "+" and "-" buttons to change the time to 5 minutes.
the display screen will switch from '5' to 'on'
let the pot come to pressure. This will take 10-15 minutes. When the pot is nearly at pressure, some steam will release from around float valve...don't worry, this is normal!
when enough pressure has been generated for the float valve to pop up, the timer will start counting down for 5 minutes.
when the time is up, the Instant Pot will beep, indicating that the time is up. It will now switch over to 'keep warm', and a timer will start counting up to let us know how much time has elapsed since the pressure cooking cycle completed.
at this point you can do a quick pressure release or a natural pressure release (more on that below)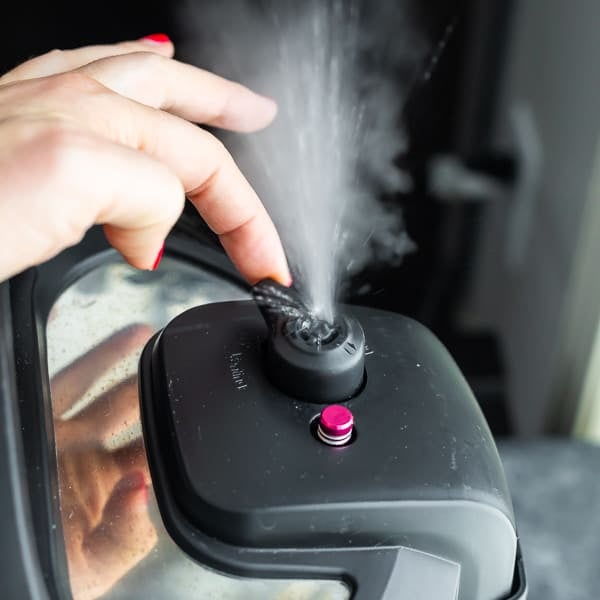 Quick pressure release
After the Instant Pot has cooked through, you must release the pressure before opening the lid. A quick pressure release is when you release the pressure immediately after the Instant Pot finishes pressure cooking.
To do a quick pressure release:
Carefully using your hand or a spoon, switch the steam release handle from the sealing to the venting position. *caution* never place your face, hand, or any other object over the valve when releasing steam.
Steam will rush through the valve, sometimes for several minutes.
When all pressure has released, the pin will drop. At this point, it is safe to open the lid.
You may want to do a quick pressure release if you need to stop cooking something quickly so that it doesn't overcook, such as:
Natural pressure release
A natural pressure release is when you allow the pressure to gradually drop in the Instant Pot without releasing it through the steam valve yourself. After the cooking is complete, your Instant Pot will immediately switch over to 'keep warm'. You can leave it on keep warm, or turn it off.
To do a natural pressure release:
When the Instant Pot beeps following a cooking cycle, let it sit. You can turn off 'keep warm' or let it sit on keep warm.
When the pin drops, it is safe to open the lid.
A natural pressure release is often used when food needs to rest to absorb liquid, or when there is a large liquid volume in the pot or the food is starchy - both of which are at risk of sputtering out through the steam valve. Some recipes that require a natural pressure release:
Partial natural pressure release
Some recipes call for a 10 minute natural pressure release before releasing setting the valve to 'venting' to release the remaining pressure. This helps prevent a violent release of pressure, which can sometimes cause liquids to sputter through the valve.
I personally always do a 10 minute natural pressure release for soups or other high volume recipes cooked in the Instant Pot.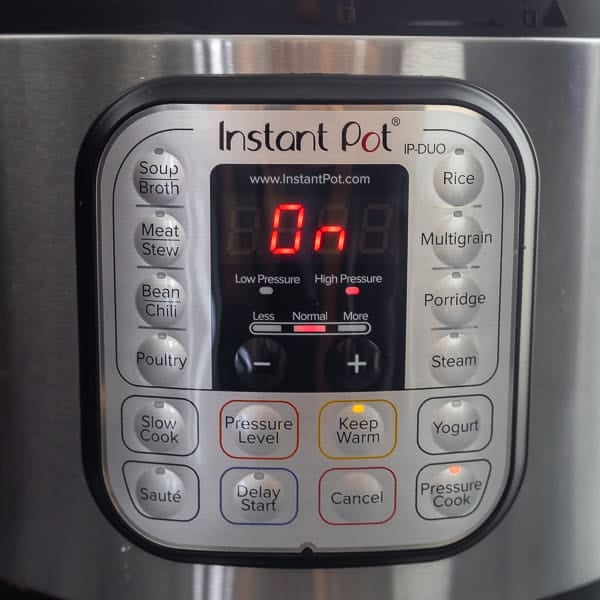 What do all those buttons do?!
There are a TON of buttons on your Instant Pot, and you are welcome to experiment with them, but there are only two buttons that I personally use:
Pressure Cook (called "Manual" on older models)- this is the pressure cooking program. Press the button, then use the "+" and "-" buttons to adjust the time.
Saute- heats the pot and is perfect for recipes that require browning of meats or aromatics to build flavor. Be sure to deglaze your pan properly to avoid getting a burn warning when pressure cooking.
For a full rundown on what all the Instant Pot buttons do, check out the Instant Pot website. I would advise keeping things really simple to start 😉
Other important Instant Pot tips
your Instant Pot lid can hook into the rectangular holes in the rim, holding it upright
you need at least 1 cup of liquid for a 6 quart Instant Pot to come to pressure and 1 ½ cups for an 8 quart Instant Pot to come to pressure
a good general rule is not to fill your Instant Pot more than ⅔ full
HOWEVER when cooking expanding foods like rice or beans, do not fill your Instant Pot more than ½ full
use your Instant Pot in an open space as there can be a lot of steam when you release the pressure
remember that the Instant Pot will take between 5-25 minutes to come to pressure (depending on the volume in the pot). So it doesn't really cook 'instantly', but remember that it is freeing up your hands so you can do other things.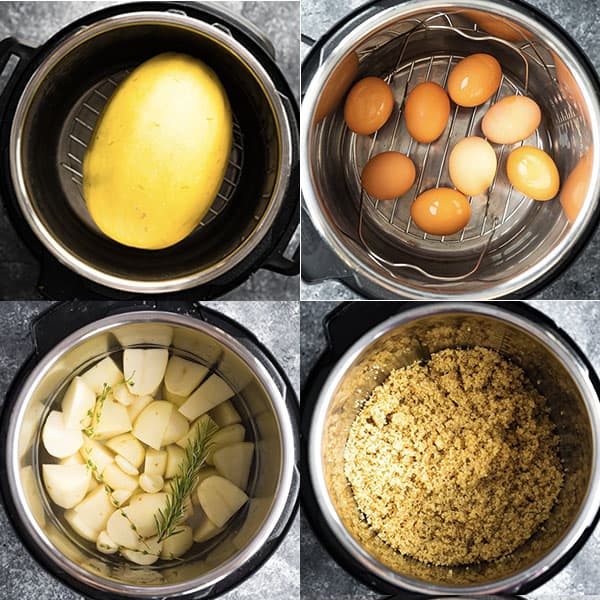 Best Instant Pot recipes for beginners
If you are new to Instant Pot cooking, my best advice is to start with simple recipes. Check out 20 Basic Instant Pot Recipes You Need To Know!
Some of my favorites:


That's it for this beginner's guide to the Instant Pot! If I have missed anything, feel free to ask me below.
XO