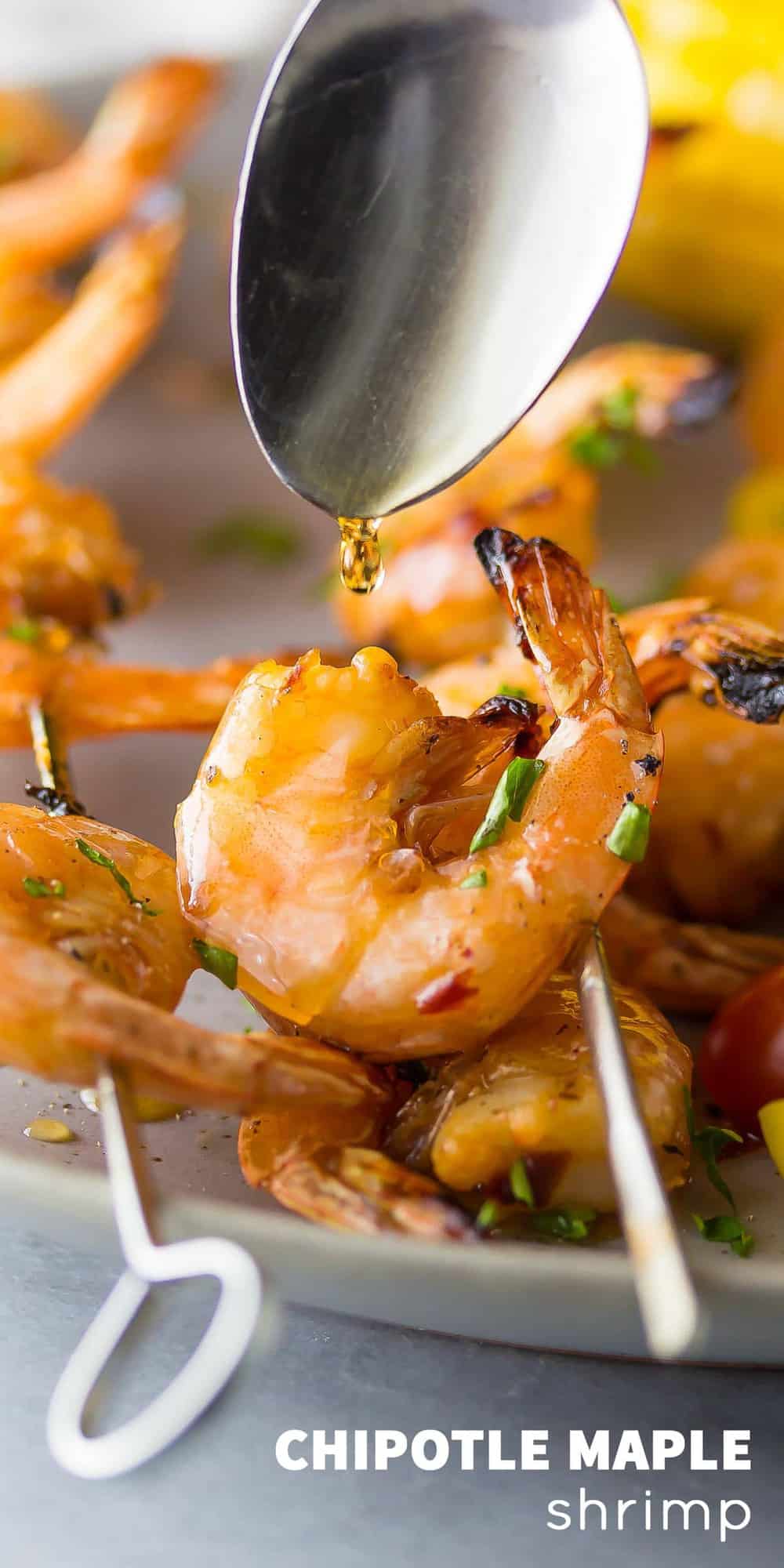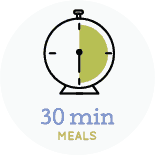 These super simple chipotle grilled shrimp skewers with maple glaze have only 5 ingredients, and are on your table in under 30 minutes!
You know how Facebook shows you these 'memories', where some photo you haven't seen in ages pops up and you suddenly realize that time is passing WAY too quickly?
Well.  The other day, Facebook showed me a photo that is 10 years old.  My first thought was 'you lie, Facebook!'.  But then I realized that no, Facebook was not in fact lying, and that ten whole years have passed since I lived in Australia.
It is crazy to think, because it really does feel like it was just yesterday.  I lived there for almost 2-years, met my partner/permanent fiance (will someone please plan our wedding for me!?), and dragged him back to Canada with me.  And then I went to school for 8000 years and we now have a nearly-three-year-old.
So I guess Facebook wasn't lying to me.  And in honor of 10 years since the most fun I've ever had in my life, I threw some shrimp on the barbie.  Chipotle grilled shrimp skewers with maple glaze to be exact.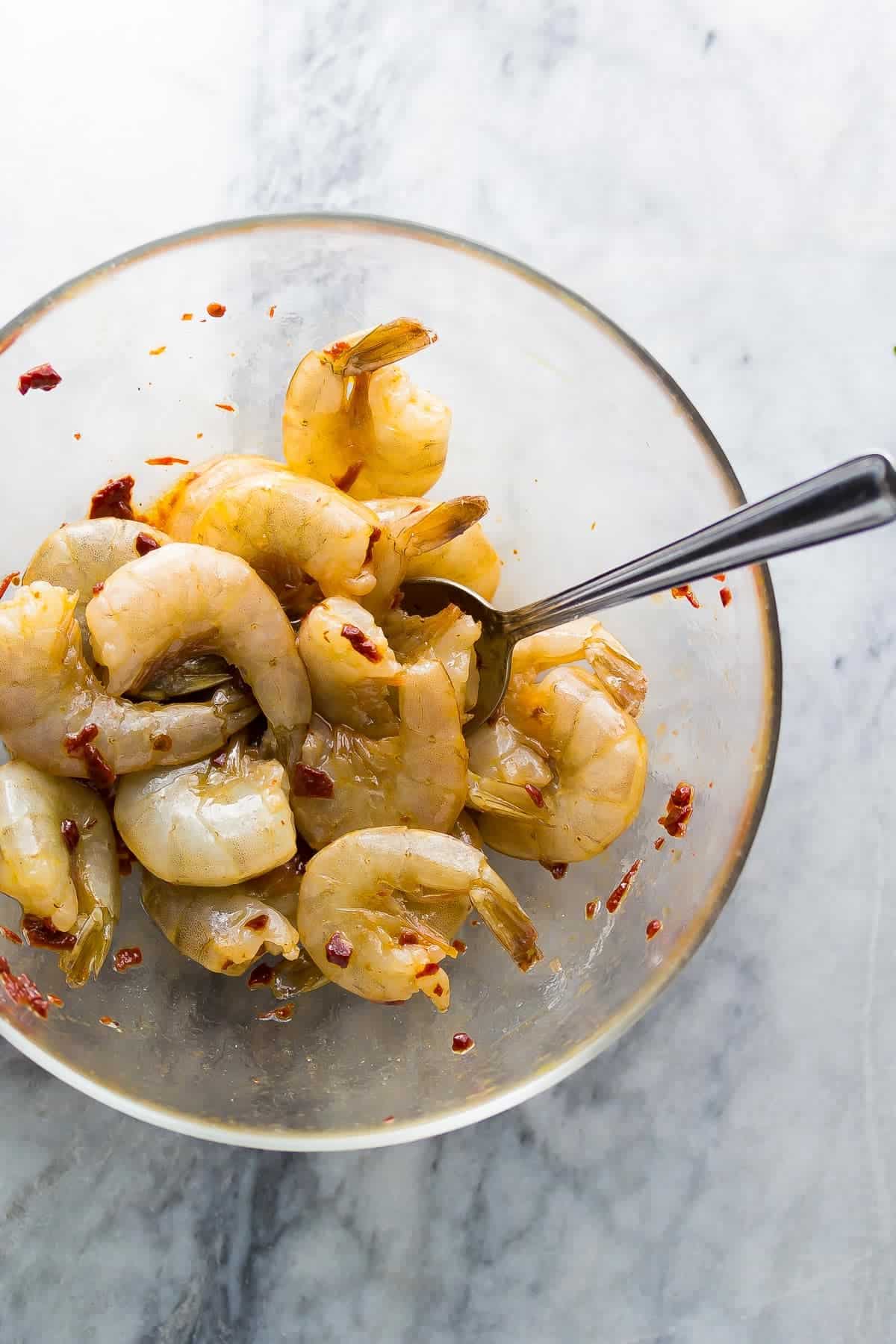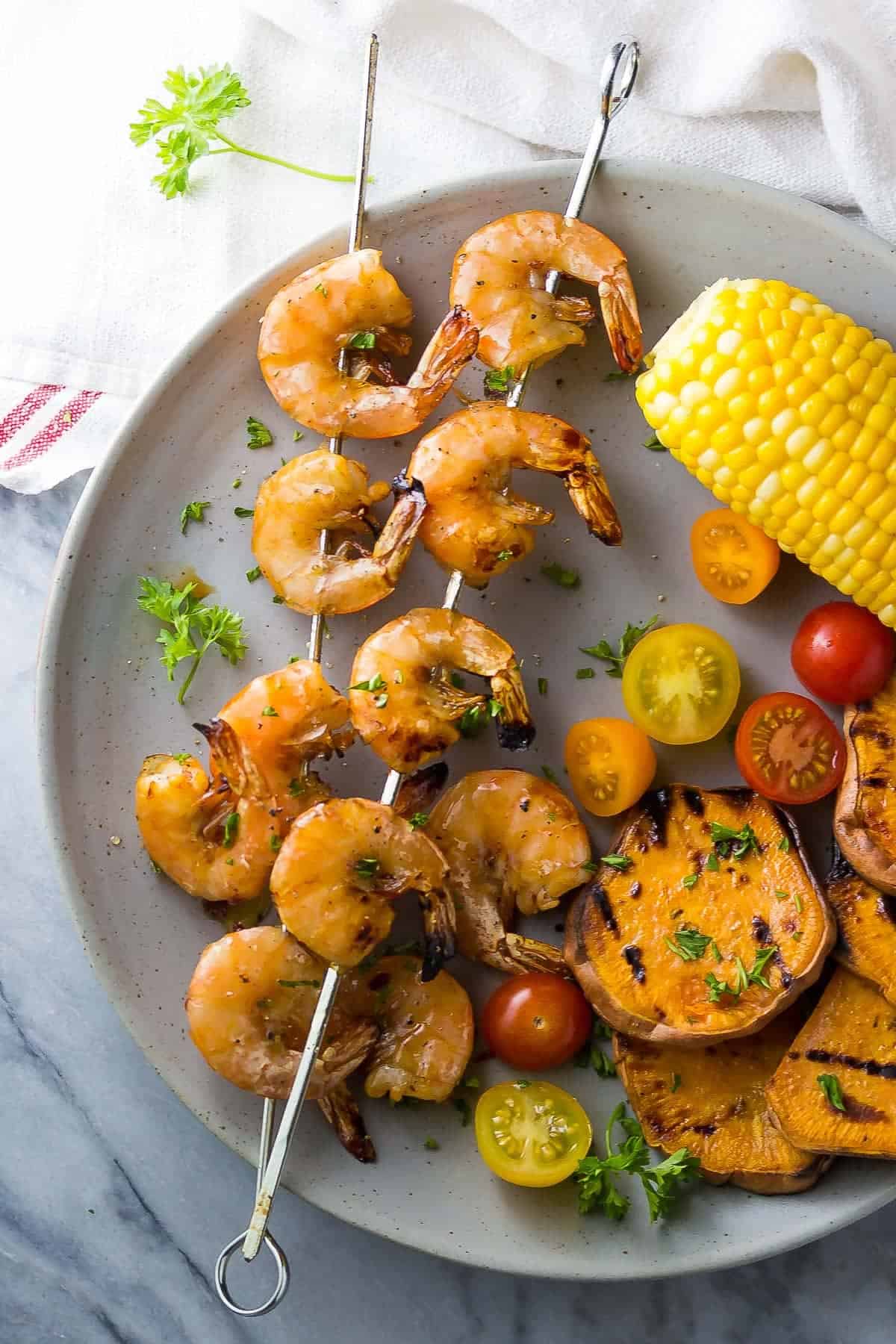 Even though on paper I'm old, my sense of humor is still 14.  You guys still think 'shrimp on the barbie' is HILARIOUS, right?  Because I sure do.
If you've read this post, you probably remember that Aussies do not, in fact, throw shrimp on the barbie, and are pretty sick of people thinking they do.  But hey, I'm practically married to one, so that makes me part of the Aussie family and I'm allowed to tease, right?
OK.  Barbie jokes aside, these chipotle grilled shrimp skewers are seriously delicious.  For reals.
The best part about these chipotle grilled shrimp skewers?  I can't decide.  It's a three-way tie between the fact that a) they have only 5 ingredients, b) they are ready in like 20 minutes, or c) they have the absolute best sweet/savory/smoky flavor contrast that you ever did taste.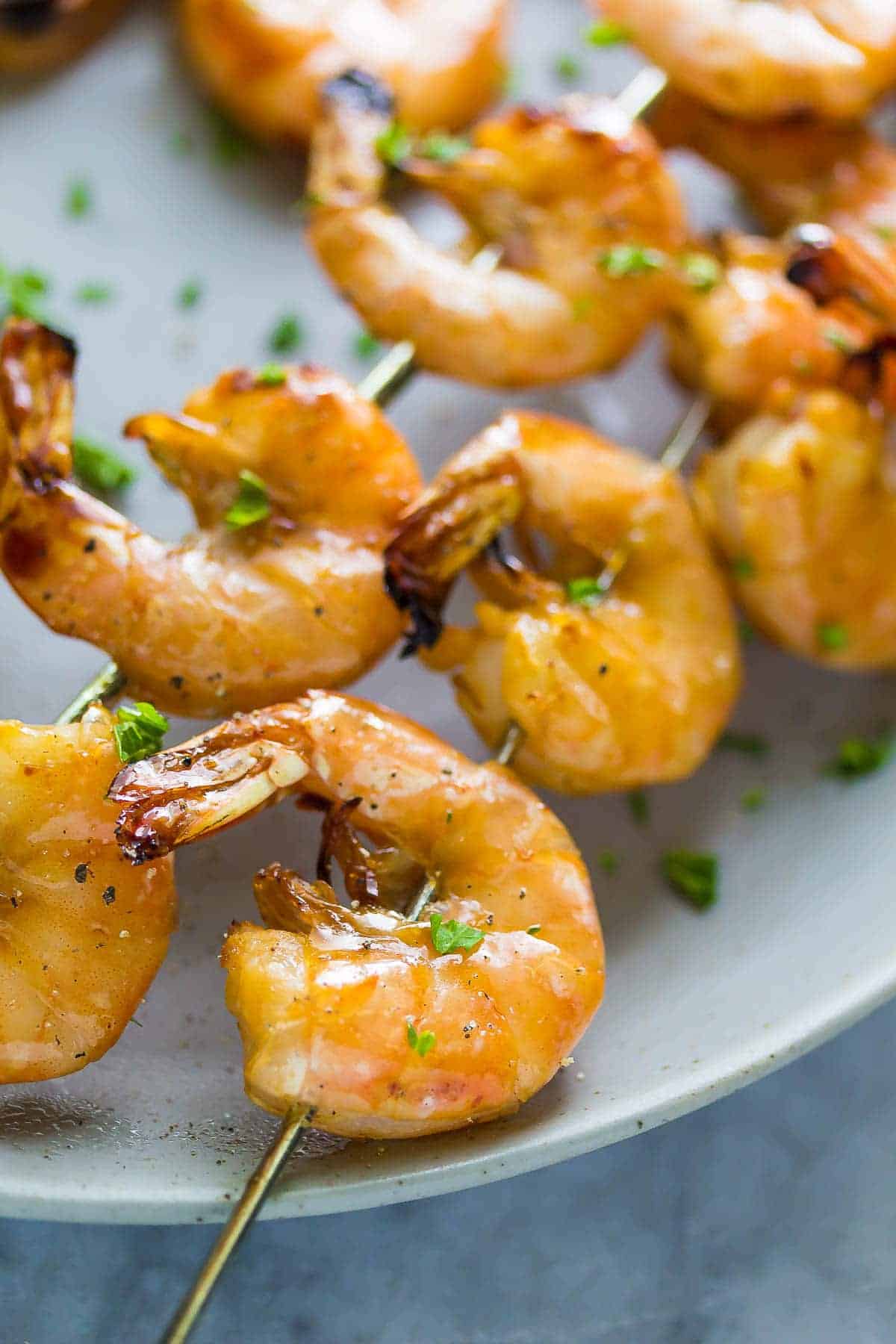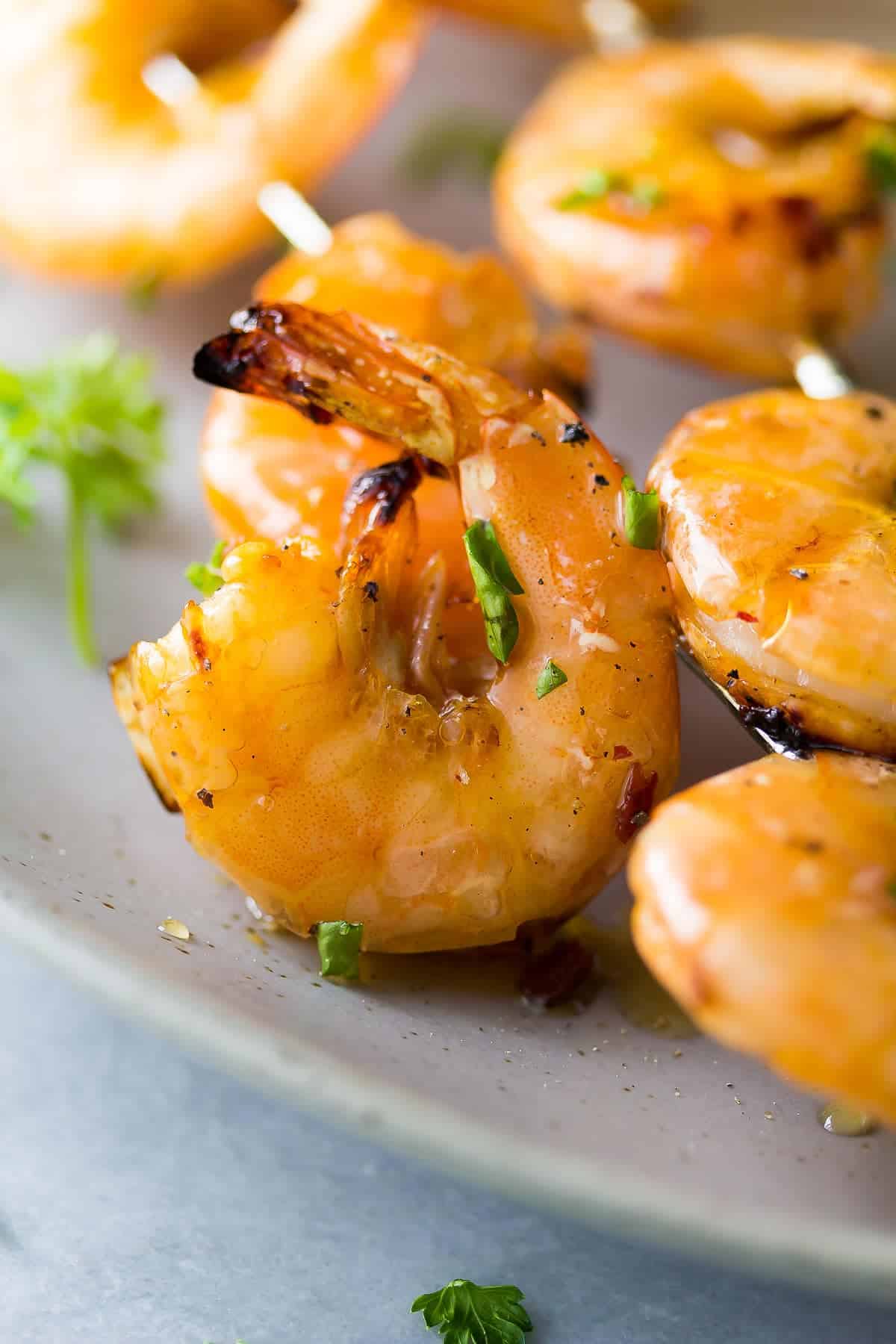 Here's how it goes down: mix up your THREE INGREDIENT marinade.  Sorry for yelling, but can you get any easier than that!?  Get your shrimp in the chipotle-lime marinade.
Heat up your BBQ.  Grill the shrimp.  Brush with some maple syrup.  Enjoy.
Could it get any easier?!?!  Nope.
Have a GREAT Monday!!
Chipotle Grilled Shrimp Skewers with Maple Glaze
4
adjust servings
Ingredients
1

lb shrimp, thawed, deveined and peeled

2

tablespoons olive oil

1

tablespoon lime juice

1

chipotle pepper, finely chopped

1/2

cup maple syrup
Instructions
In a medium bowl, stir together the olive oil, lime juice and chipotle pepper. Stir in the shrimp to coat.
Allow the shrimp to marinate while you heat your barbecue to medium-high.
Skewer the shrimp (I did 4-5 per skewer, don't overcrowd!).
Grill 2-3 minutes per side, brushing thoroughly with the maple syrup.
Recipe Notes
While I left the peels on for the photos, the shrimp are much easier to eat if you peel them before marinating & grilling.
More shrimp on the barbie!