This Strawberry Rhubarb Crisp has the most delicious Oatmeal Cookie Streusel, and is a breeze to throw together!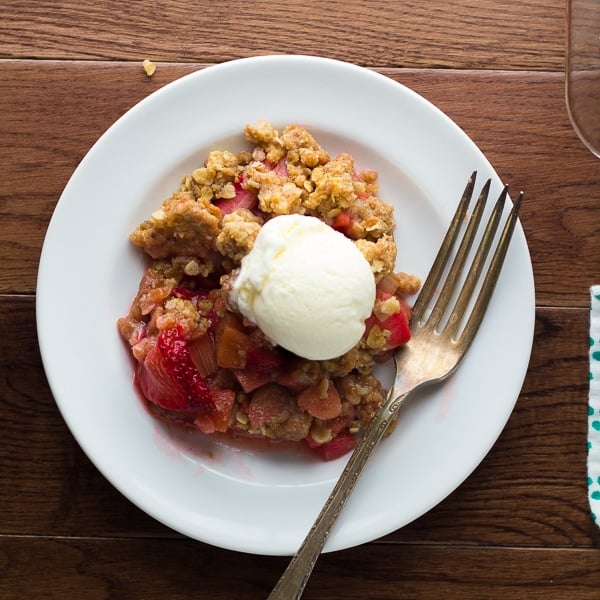 Spring just hasn't sprung until rhubarb makes its way into my kitchen.
Growing up, we had an endless supply of rhubarb…in fact we couldn't keep up with it! Now…not so much. My rhubarb isn't exactly 'thriving'. There are a few piddly stems poking up through the ground, and that's about all she wrote.
And the first thing that comes to mind when I think of rhubarb is my Dad's rhubarb crisp. Well, actually the very first thing that pops into my head is the story of two friends who decided to see whether rhubarb leaves really are poisonous…spoiler alert: they most definitely are!
The second thing that comes into mind is my Dad's rhubarb crisp. The third thing that comes to mind is the time my dad nearly lit the microwave on fire while thawing a bag of rhubarb…with the metal twist tie on…for said rhubarb crisp. Sorry, Pops, my memory is still a mile long!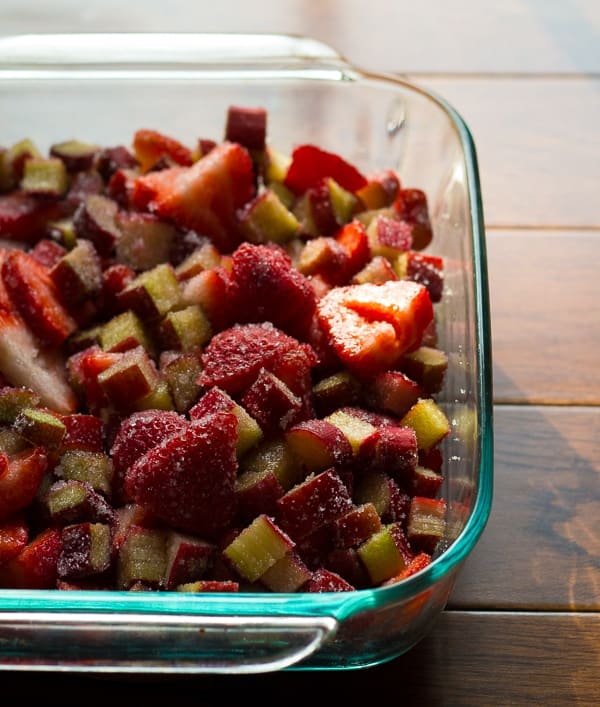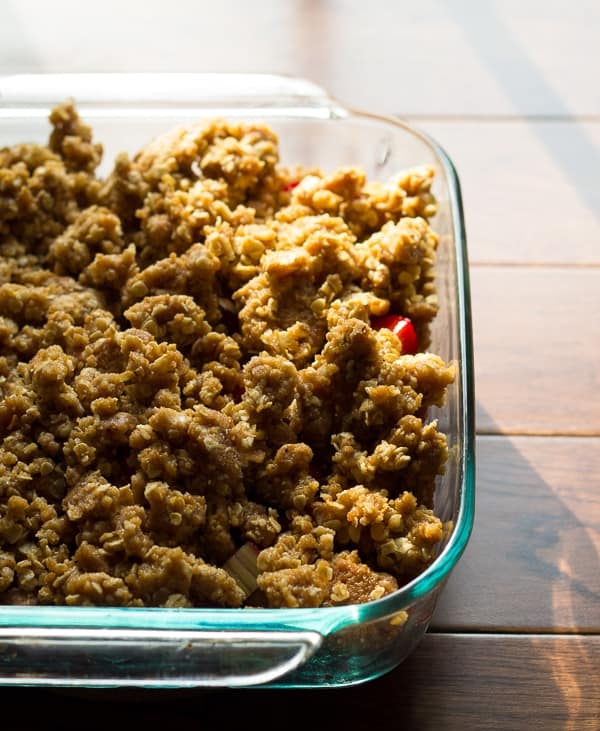 This isn't actually my Dad's rhubarb crisp recipe. I decided to go a little rogue with it.
I absolutely love the combination of strawberries and rhubarb. The sweet with the tart is just SO good.
Then, inspired by the Peach Crisp with Extra Thick Gingersnap Crumble Topping that I made two years ago (TWO!? How is that even possible?), I decided to do an oatmeal streusel topping thingy for this one.
Definitely a GOOD idea!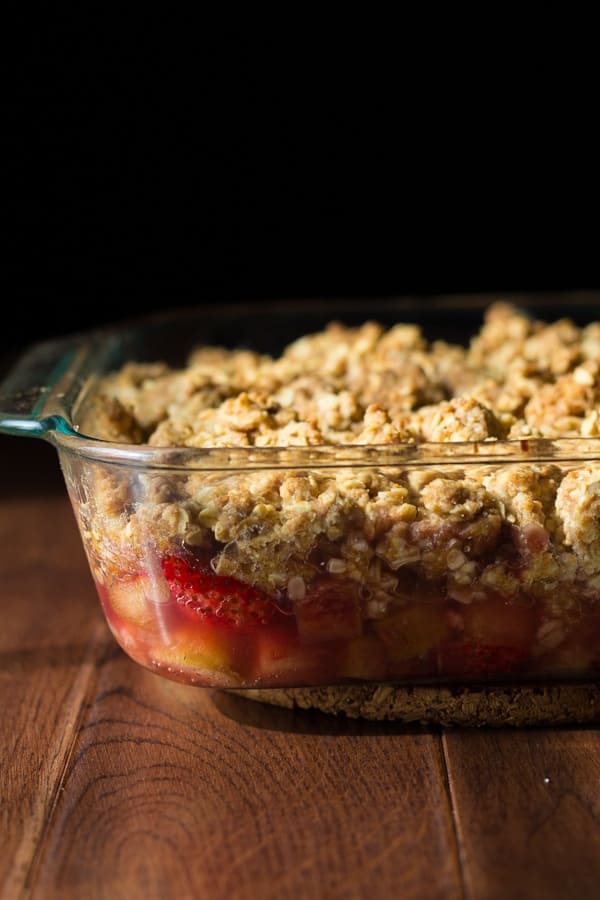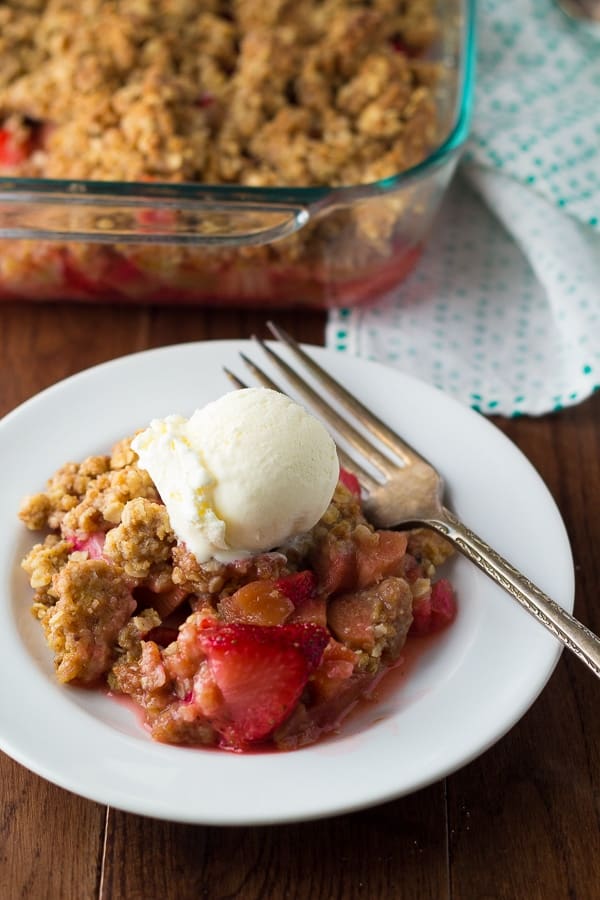 The thing I love about fruit crisps is how fast and easy they are to get in the oven. This one takes max 20 minutes to throw together.
I also can't complain about the smell…warning: your neighbours may show up uninvited when they smell what you're cooking!
My rhubarb cravings have been satisfied with this Strawberry Rhubarb Crisp with Oatmeal Cookie Streusel…for the time being. If my rhubarb patch ever decides to grow, I'm definitely going to have to find some other fun ways to use it up.
What's your favorite way to use your rhubarb?
You May Also Like: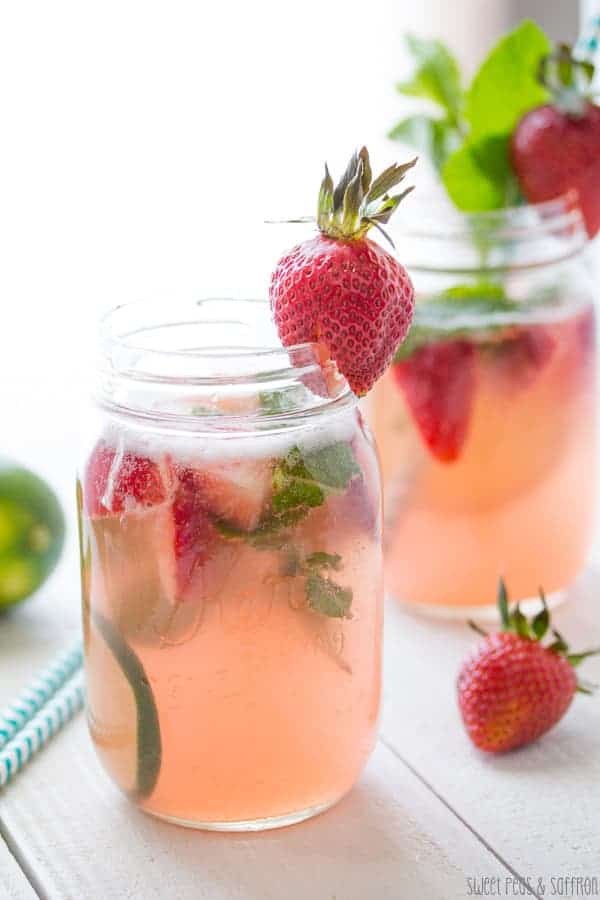 Strawberry Rhubarb Rosé Sangria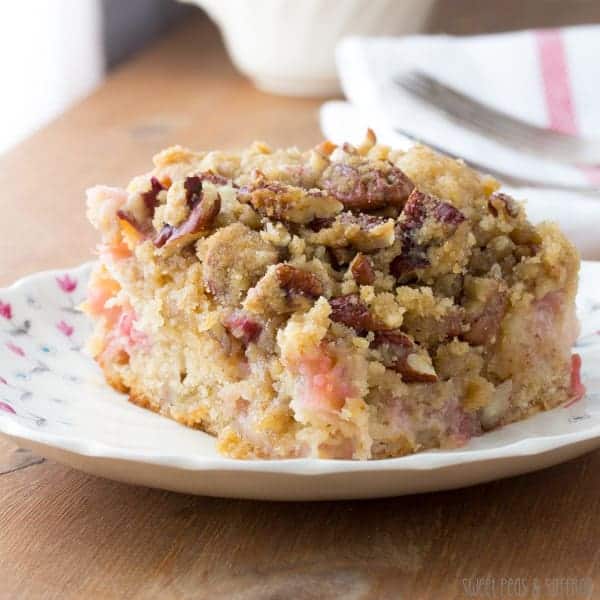 Rhubarb Coffee Cake with Nutmeg-Pecan Streusel
Strawberry Rhubarb Crisp with Oatmeal Cookie Streusel
A mouthwatering Strawberry Rhubarb Crisp with Oatmeal Cookie Streusel recipe that is a breeze to throw together.
Ingredients
CRISP
3

cups

strawberries

sliced

3

cups

rhubarb

sliced into 1/2 inch pieces

1/2

cup

sugar

1/4

cup

flour
topping
250

g

6 3/4 oz store-bought oatmeal cookies

1/2

cup

butter melted

1/2

cup

rolled oats

1/2

cup

brown sugar

1/2

cup

flour

1/4

tsp

cinnamon
Instructions
Preheat oven to 375°F.

Stir together the strawberries, rhubarb, sugar and flour. Spread evenly in a 9X9 inch baking dish.

Add the cookies to a food processor fitted with a steel blade, pulsing until they are crumbly. There will be lots of fine crumbs, and a few chunks.

Combine the cookie crumbs/chunks with the melted butter, rolled oats, flour and cinnamon, mix until well combined.

Spread the crumble topping evenly over the fruit.

Bake for 35-40 minutes, until topping is golden brown.

Allow to cool slightly before serving.
 Products used in this recipe: