These S'mores Ice Cream Cookie Cups have a scoop of chocolate ice cream sitting perfectly on a marshmallow & graham cracker cookie cup.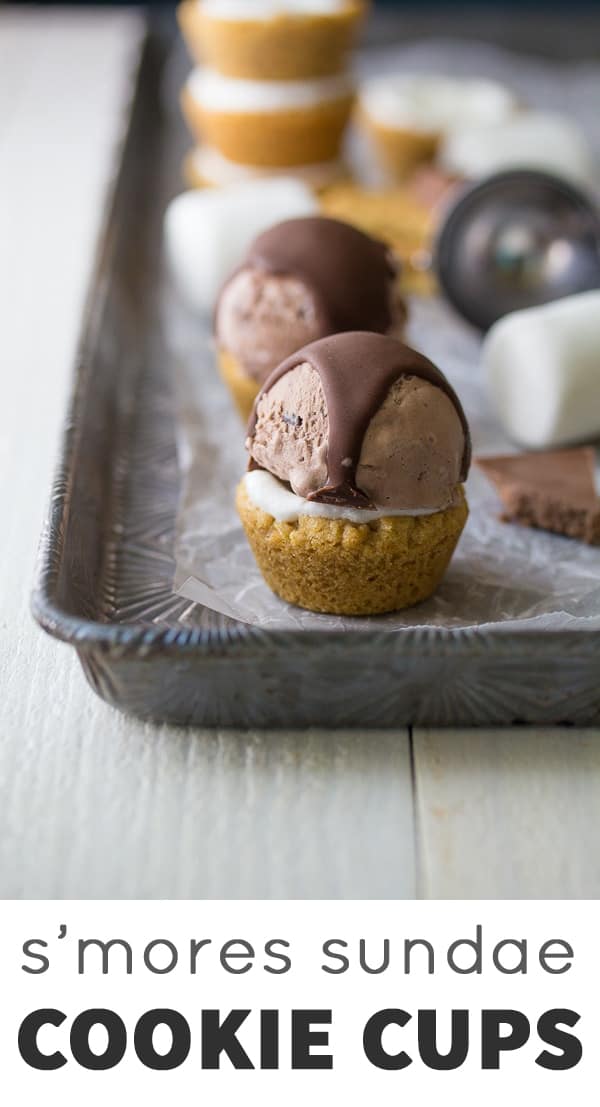 Guys, it's August.
How on earth did that happen!? Wasn't it just June??
OK. August. Let's do this. Let's soak up every last ounce of summer while we can. I plan on grilling everything under the sun, enjoying backyard cocktails, and ice cream. Oh there will be ice cream! In the form of these s'mores ice cream cookie cups!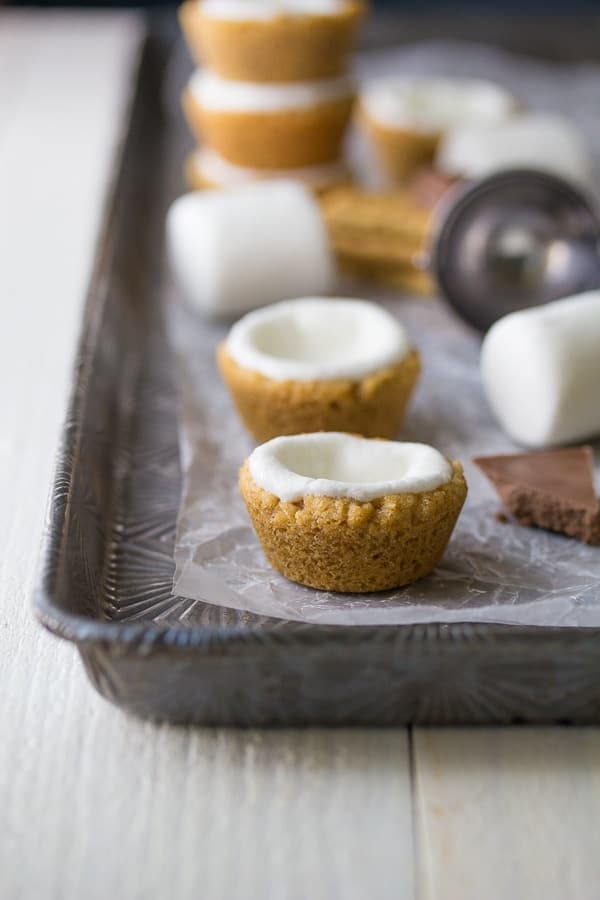 This week coming up, Ben and I are on staycation with Kai. We are going to be crossing all sorts of things off our summer bucket list. Zoo, splash park, gondola rides in the mountains. We are going to eat lots of corn on the cob and cherries, and ice cream.
And s'mores! I made these cute little two-bite s'mores ice cream cookie cups to kick off our staycation. They are too cute...a marshmallow topped graham cracker cookie cup forms the perfect little vessel for chocolate ice cream. And don't forget the magic shell! I am officially addicted to magic shell. It turns every bowl of ice cream into a dip cone (am I the only one who looooves dip cones?)
So. What are your August plans?
Head on over to Real Housemoms, where I'm sharing my recipe!