Ringing in the New Year with more than 35 meal prep tips from readers of Sweet Peas & Saffron! Whether you are new to meal prep or have been doing this for awhile, there is a helpful tip for everyone!
Is meal prep a goal of yours for 2019? Are you looking to be more consistent in getting it done? Well today, I'm sharing YOUR meal prep tips, and there are some really great ones!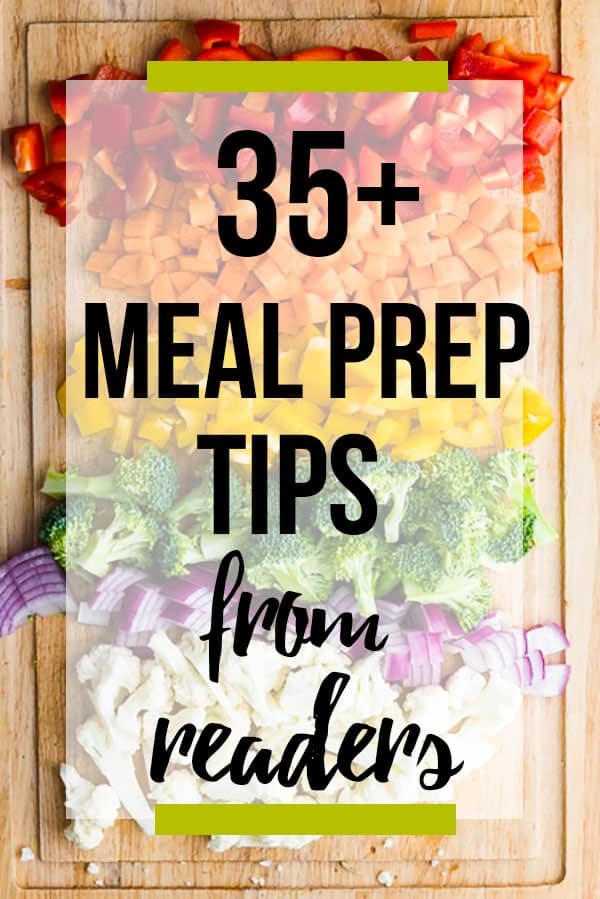 1. Planning
1. Set aside a specific time to do it!
2. Have a designated day, mine is Sunday afternoon for meal prep keeps me on track.
3. Especially when prepping for a whole family (i.e. 20-25 meals), always plan for the unexpected. I try to have a couple of meals that can be frozen when not needed or defrosted when there is an extra mouth to feed or have ingredients in the pantry/freezer to throw something together last minute if necessary. With us, somehow no week turns out entirely as planned.
4. When planning meals for a week at a time, plan your meals that have fresh ingredients for early in the week and plan freezer meals for later in the week. If plans change and you end up having leftovers or eating out and don't eat one of the meals then you still eat everything you bought fresh and a freezer meal stays in the freezer for next week!
5. make sure all ingredients make it on your shopping list and then into the basket. (I organize my grocery list by area of the store so that I don't have to double back and it makes it less likely that I forget something.)
6. Use and excel spreadsheet to create a grocery list and multiple recipe quantities easily.
7. Dinner leftovers make great lunches! Think about the week as a whole and plan all your meals realistically.
8. Plan plan plan. If you can plan around just a few proteins it will save you time and money. The main protein with multiple sides is fast to prep as well.
9. Be organized. Have everything you need handy. There is nothing worse than trying to prep and realizing you don't have that one ingredient you need.
10. Meal prep on weekend and then again mid week to keep your foods fresh.
11. Do your grocery shopping Thursday or Friday night when the stores aren't busy.
12. Clean out the fridge, wipe everything down, and take stock of what leftover produce or ingredients you need to use up.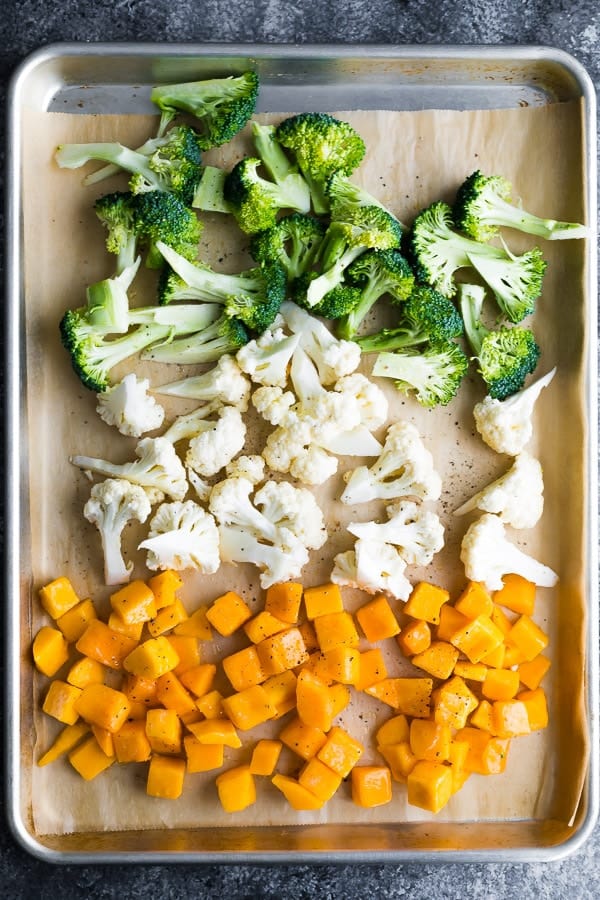 2. Prep Day
13. Let your calendar be your guide! Prep some crockpot dinners if you have some late nights to help get dinner on the table quicker but if you are backed up at work and need to make more room in the day, meal prep lunches. Be flexible. Leftovers are your friend especially if you portion them out in advance.
14. Chop all your vegetables/fruit/herbs before you cook so you can add them easily when the recipe calls for them!
15. Clean the kitchen first
16. Comfy shoes and great playlist!
17. My top tip is to be organized. Have your groceries purchased and prepared (washed, chopped), bags labeled.
18. Group prep if that makes sense. And by that I mean if you need to chop onions for lunches and one supper, then do them all at the same time. It comes down to really knowing what you're prepping and being organized
19. Prep during your most efficient time of the day. I figured out mine was the early morning. So when I come home, I'm like a cooking show with the ingredients ready to roll.
20. Clean up as you go and not at the end!

Tips for beginners
21. Start slow! You don't have to prep every meal right off the bat, and you don't have to start with healthy meals either! Get into a routine of just prepping and then branch out to try new recipes!
22. Keep it simple - the fewer ingredients and steps, the more likely you are to do it!
23. Get containers you can see what's in. For some reason it looks more appealing and you don't forget what you have!
24. Try baking tons of vegetables on a sheet pan and pair it with like rice and maybe pair it with teriyaki sauce. You can basically cook tons of vegetables at once.
25. Spread the planning, grocery shopping and meal prep over 2 days so it's not overwhelming. 
26. Even just portioning things out- like pre cut veggies and dip, overnight oats, trail mix and so on, really makes a difference!
27. Chop! Washing and cutting up your veggies means you are SO much more likely to use them up.

Shortcuts
28. Use a hand held mixer to shred cooked chicken in under 30seconds!
29. Buy pre-cut veggies!
30. If you make a recipe which has a bunch of spices, make an extra batch of the spices to use when you make the meal again (e.g. Tacos, Indian meals, etc). Alphabetize your spices, makes it so much easier to find them.
31. Get all the ingredients out of the cupboard and also see what measuring cups/spoons are needed.
32. Cook rice, barley and quinoa in a rice cooker- it's completely hands-off and you don't have to worry about a pot boiling over!
33. Use the crockpot once a week. Don't shy away from using things like rotisserie chickens, steam bags, frozen veggies, and pre-cut fruits and veggies for recipes to cut prep time!
34. I make more than I need so that I can eat some and freeze some
35. Use one ingredient multiple times- I made a soup that had hamburger in it. So I prepped enough hamburger to put in my soup, make taco meat for salads and some left over for my dogs homemade food!

Misc
36. Pull all ingredients the night before to ensure that you have everything. Make dressings and sauces the night before. For cookies, prepare dough and freeze cookie size balls on a cookie sheet. Label freezer container with name of cookie, cooking temperature and time. Bake only what you need, adding a few extra minutes due to frozen state.
37. Before a days meal, I put all non spicy spices together. If your meal requires a certain spicy spices, I find it helpful to add it before (if you need to cook it in *ie.. jalepeño pepper) or after for more spice. Or if you're cooking for many, having them add their own spice (*ie.. hot sauce )
38. When making burrito bowls (my fave meal prep) buying one package of turkey breast and mixing it with one can of beans makes the protein go further and is more cost effective!
39. I cook spinach eggs in a casserole dish. 14 eggs, chopped spinach and basil, salt and pepper. I cook it for 20 minutes at 375, and cut it into 12 individual egg squares that I freeze in zip loc baggies. Each square is my breakfast for the morning. I microwave from frozen for 1 minute 30 seconds. I grab in a napkin and eat as I drive to work.