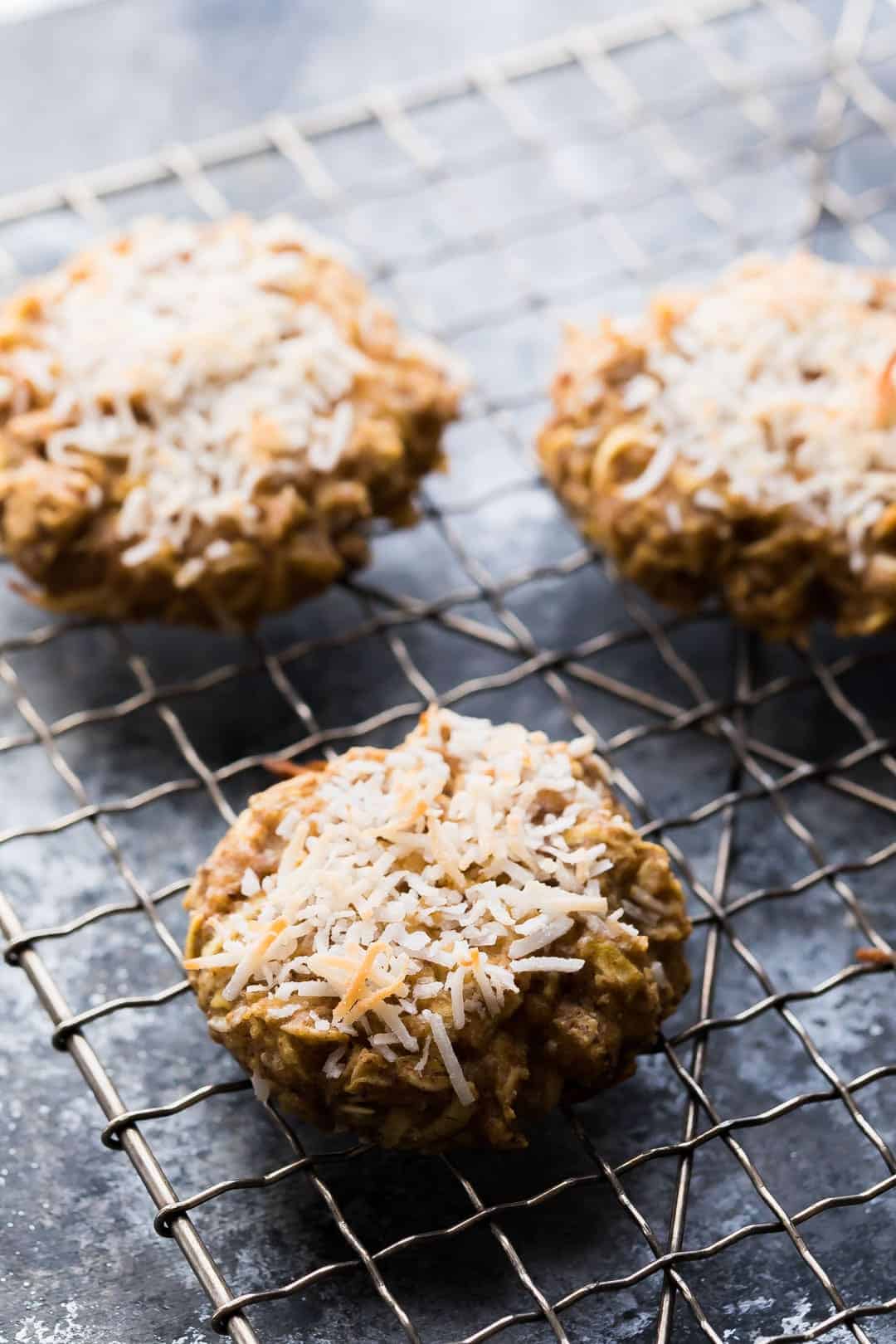 These healthy apple almond butter snack cookies are the perfect thing to keep you going in the afternoon!  Soft like a muffin, and packed with healthy ingredients.
The craziest thing happened this weekend.  We went to the park to fly kites, and were having a great time, when suddenly Ben started yelling "call 911!!  That house is on fire!"
I looked over and sure enough, a house across the field was on fire…as in 8-foot high flames.  I called 911 and the firefighters came but the whole house burnt down.  The entire thing happened in just 20 minutes!
I looked back at the photos I was taking of Kai flying his kite: 3:28, you could very faintly see some smoke if you really squinted.  3:29, 8 foot flames.  CRAZY.
Double check your smoke detectors, and make sure you have a fire extinguisher in your kitchen, friends!  It happened so fast.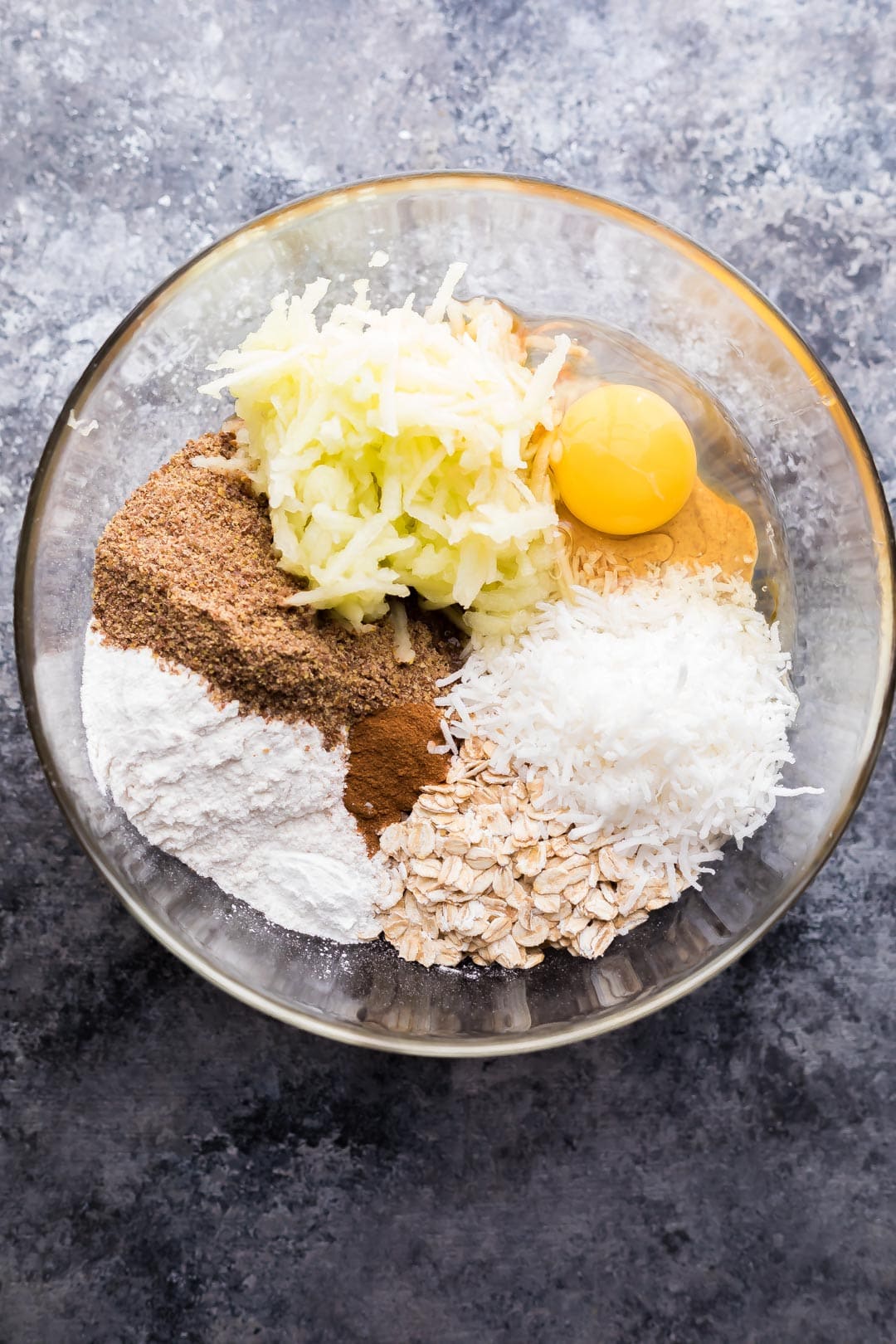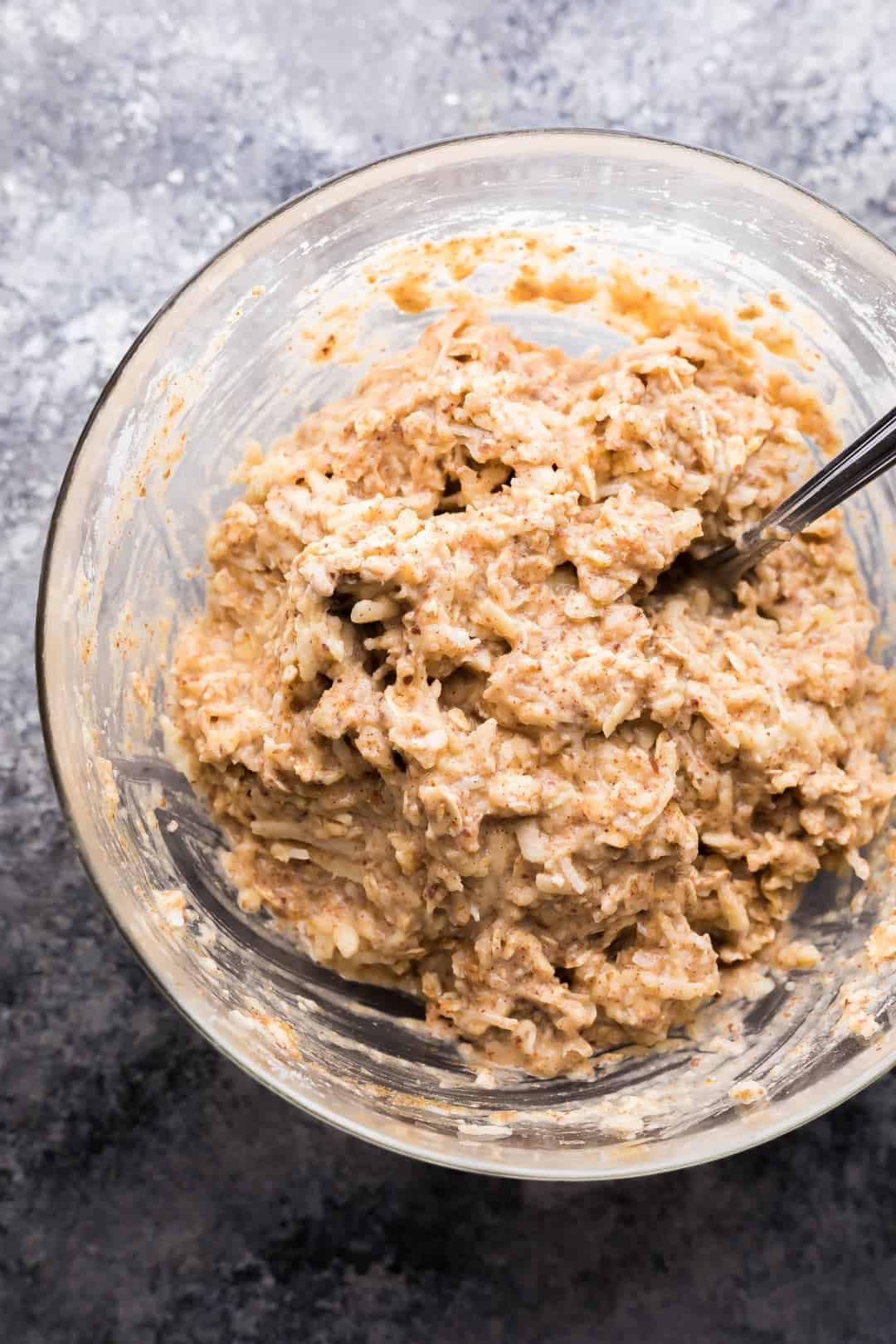 The shock of seeing someone's house and all their possessions get completely demolished left us completely numb and empty and totally scared.  We tried to comfort ourselves with a bowl of One Pot Black Bean Fajita Pasta, and it helped a bit.
These healthy apple almond butter snack cookies might have done the trick too.  They are slightly sweet, with a TON of apple flavor, and are filling thanks to the flax, almond butter and egg.
I've been looking for healthy sweeter snack recipes, ever since our Lunch Prep Challenge.  These No Bake Energy Bites are great, but it's fun to mix things up sometimes, too.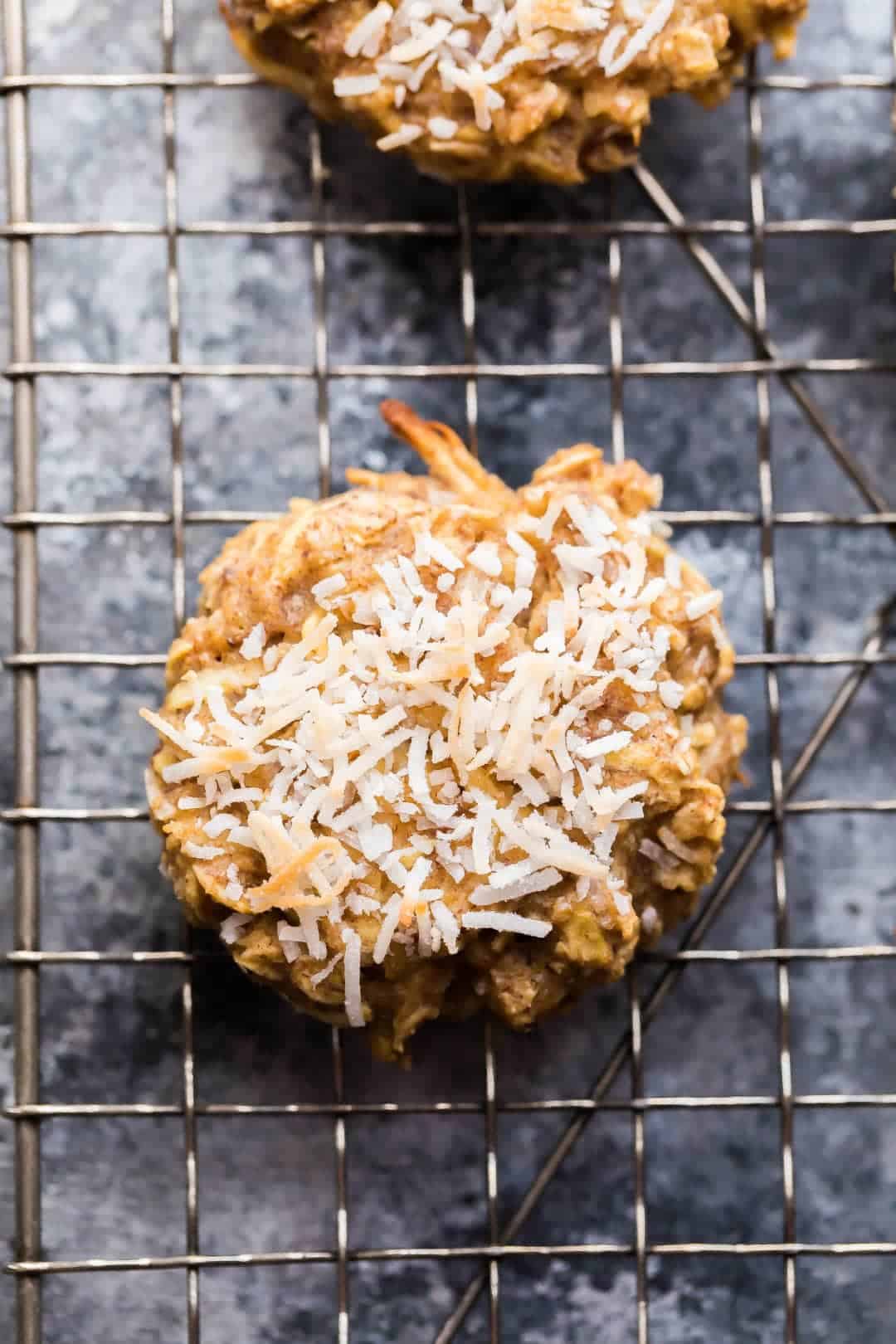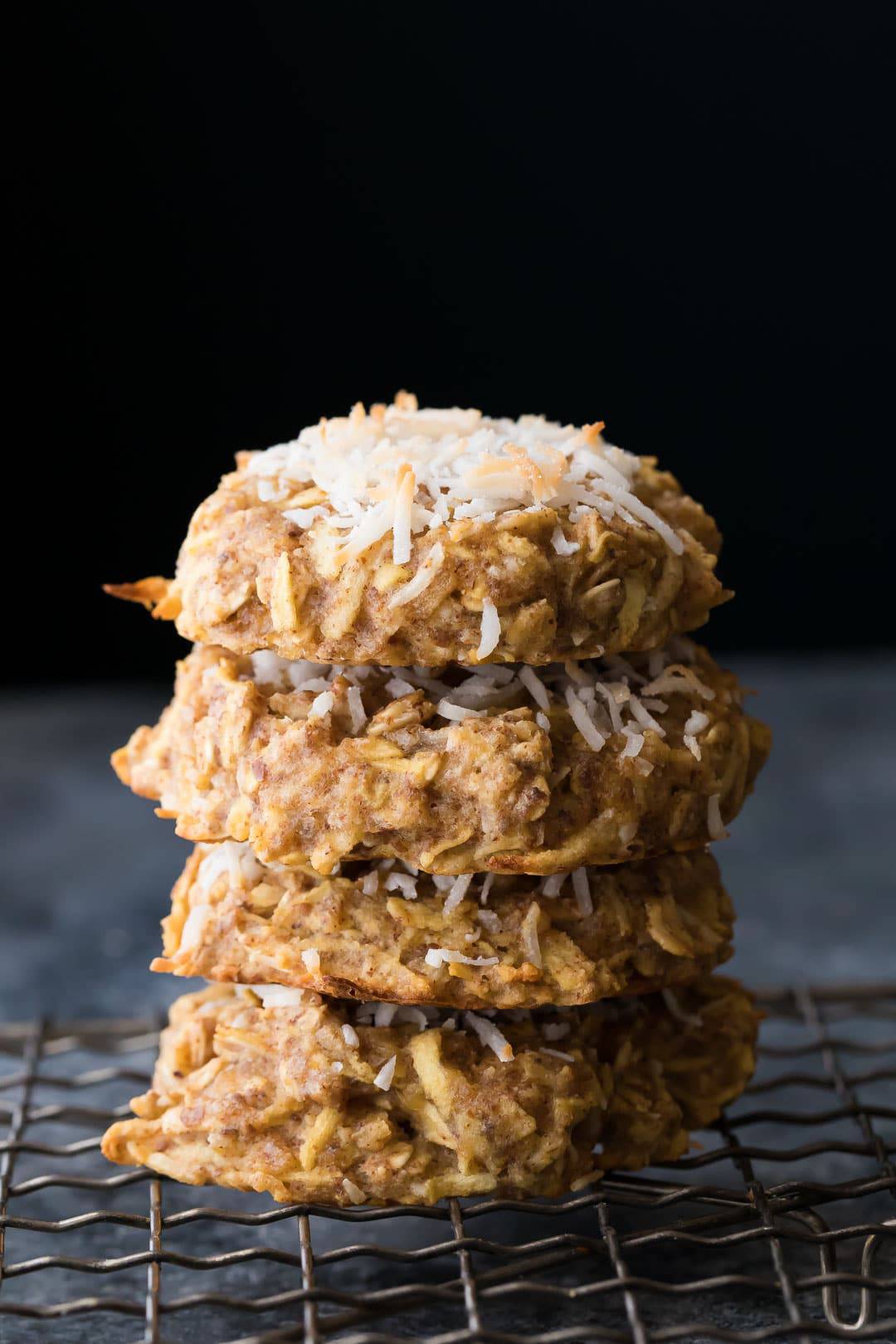 Now, please don't be expecting a traditional cookie, because these are not.  They are not chewy, they are soft.  Kind of like a muffin.  And they are so healthy, too, with no refined sugar, 2 whole cups of shredded apples, and healthy protein from almond butter and ground flax.
If I have one small complaint about these healthy apple almond butter snack cookies it's the fact that they do get a little moist after they sit in a sealed container (thanks to all those apples!).  But I found that if I heated them in the microwave for 10-15 seconds, they were almost like fresh out of the oven again.
I love them because you feel like you're satisfying your sweet tooth, without actually consuming a ton of calories or fat.  AND they are slightly more filling than your regular cookies because of the protein.
So.  First, check your fire extinguisher, and second, go make these cookies!

Healthy Apple Almond Butter Snack Cookies
8
adjust servings
Ingredients
1/2

cup unsweetened apple sauce

1/4

cup almond butter

1

large egg

1/4

teaspoons vanilla

2

tablespoons honey

1/2

cup rolled oats

1/2

cup all purpose flour

1/2

teaspoon baking powder

1/4

cup ground flax

1/4

teaspoon cinnamon

1/3

cup shredded coconut plus more for tops

2

cups shredded apple (2 small apples)
Instructions
Heat oven to 350°F.
Line a baking sheet with parchment paper and set aside.
In a large bowl, stir together all wet ingredients until smooth: apple sauce, almond butter, egg, vanilla and honey.
Stir in the rest of the ingredients until completely combined.
Using ¼ measuring cup, form cookies on the parchment paper. The dough will be wetter than traditional cookies.
Sprinkle tops with 1 teaspoon of shredded coconut.
Bake for 20-25 minutes, until coconut is golden and toasted and cookies are baked through.
Allow to cool completely.
Recipe Notes
Nutritional Information:
Calories 198 // Fat 8 g // Saturated Fat 3 g // Cholesterol 23 mg // Sodium 18 mg // Carbohydrate 28 g // Fiber 6 g // Sugars 13 g // Protein 4 g