How to freeze fresh fruit- this tutorial tells you how to freeze fruit to maximize freshness and minimize freezer burn. Berries, peaches, apples and rhubarb are all easy to freeze and enjoy year round!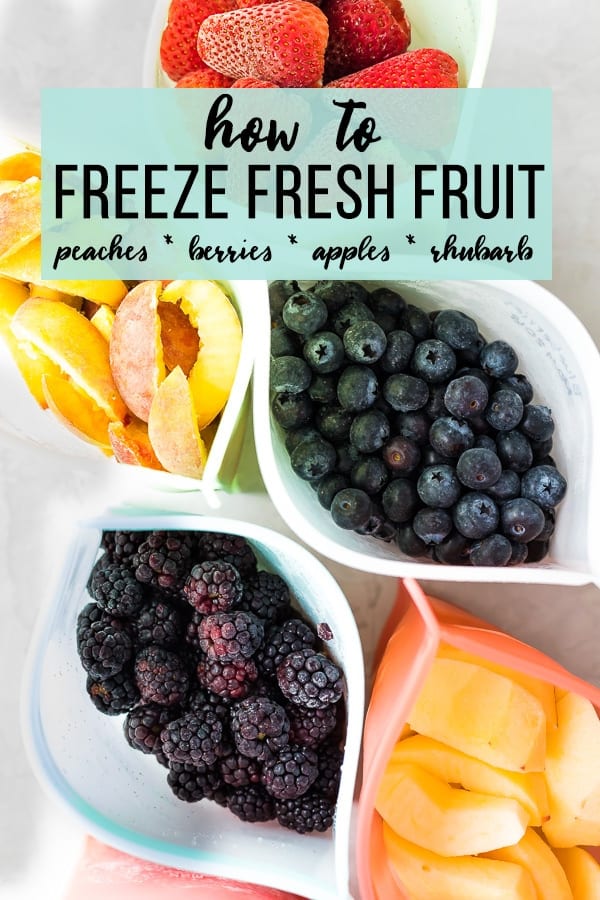 Freezing fruit
One of the best parts of summer is the bounty of fresh fruits available. Whether you grow them in your own garden or pick them up at the farmer's market or grocery store, the fresh berries, cherries and peaches are plentiful and sooooo delicious.
And then? They're gone in a flash.
So if you'd like to prolong your enjoyment of your favorite fruit, your best bet is to stock up the freezer!
Some fruits freeze better than others, and some fruits you wouldn't think are freezer-friendly actually are, so I thought it would be handy to put together a little guide with some tips and tricks for freezing fruit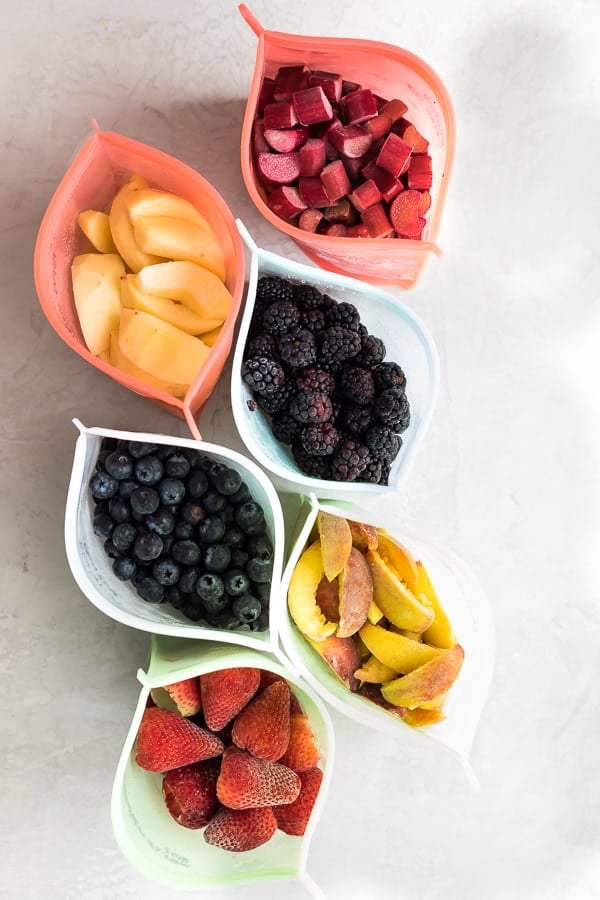 Tips for freezing fresh fruit
always wash fruit before freezing; pick through and remove any damaged fruit
allow to air dry before freezing; in general extra moisture can result in freezer burn
to prevent fruit from clumping together, arrange on a baking sheet and freeze for several hours before transferring to freezer bags for long term storage
some fruit like peaches and apples benefit from a soak in lemon water to prevent browning during the freeze/thaw process
remove as much air as possible from the freezer bag. I use a straw to suck it out, then quickly seal the bag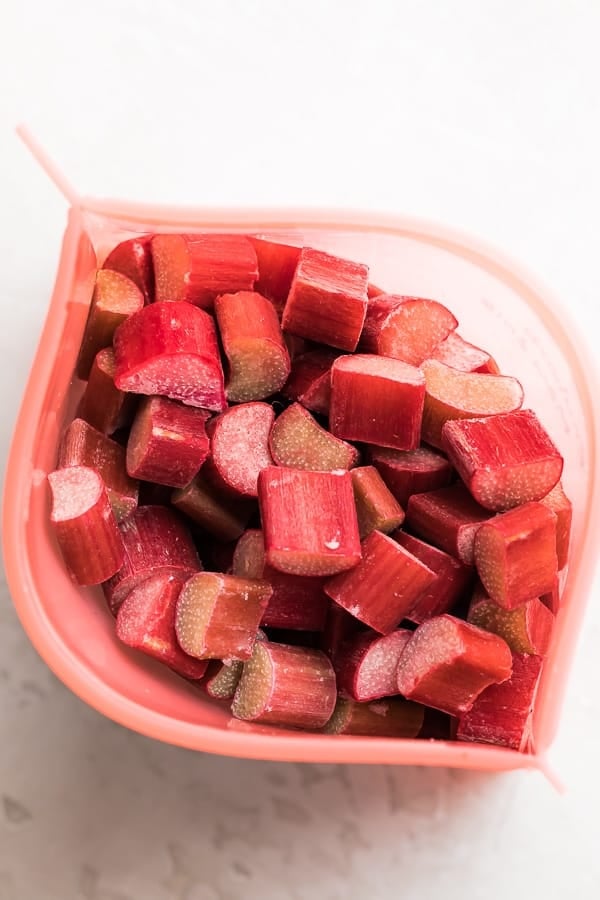 How to use frozen fruit
The caveat to freezing fresh fruit is that it does lose some of its texture upon thawing. That being said, frozen fruit retains great flavor and all of its nutritional value, and is still pretty versatile.
Some of my favorite ways to use frozen fruit are:
As you can see there are a TON of ways to use frozen fruit, and this list is far from complete! Do you have a favorite way to use frozen fruit? Let me know in the comments below!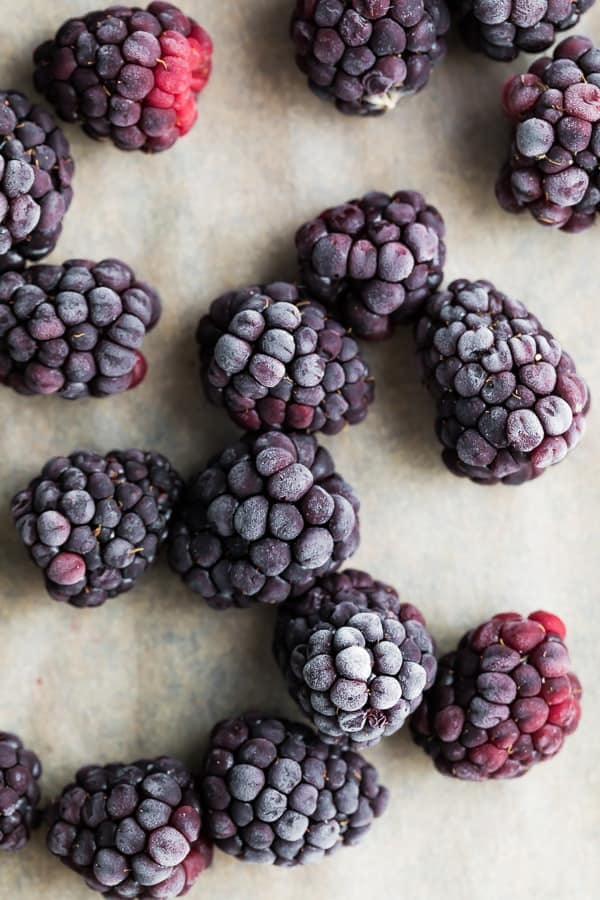 How to freeze frozen fruit:
I have written individual posts with step by step tutorials (with photos!) on how to freeze the following fruit: