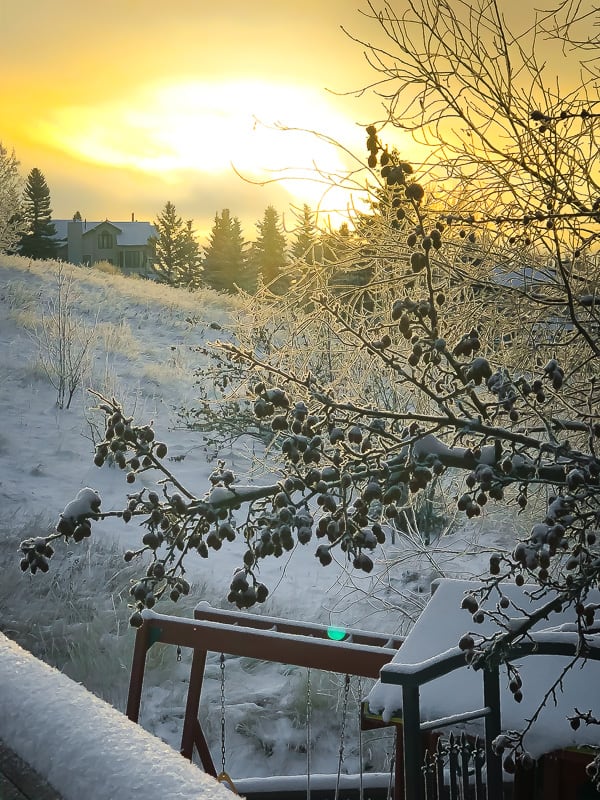 Hello and happy almost-December! Can you even believe it's almost December? 😱
I wanted to pop back in with a fun little personal catch up. I love food, but sometimes it's fun to chat about other things, and based on the response to our October Catch Up, I thought we could make this a monthly thing!
Christmas
This year, we are in the 'put up the Christmas tree way too early camp', and you know what? It genuinely makes my heart happy to see those sparkly lights and fun ornaments! I think we will probably do this from now on. Christmas tree up the week after Halloween (since our Thanksgiving is already over and done).
I am trying hard to stick to my 'no buying non-essentials' challenge from October. I slipped up briefly and bought a Christmas mug, some tree decorations, and some holiday essential oils from Saje (my weakness!!!). But I'm back and holding strong.
Gifts 
I have been thinking a lot about consumerism and Christmas and how to balance it.
How do you deal with consumerism at Christmas?
How we do gifts for the kids:
something they want
something to read
something to wear
something they need
Santa gift and stocking stuffers
It still sounds like a lot! For adults, we draw names out of a hat and give that person one good gift.
Greener Christmas
This year, I won't be wrapping any presents. Reusable gift bags all the way! This makes it even easier to prep...I haven't actually wrapped any gifts in 2020 and plan to keep it that way. While wrapping paper looks so pretty, it's often not recyclable and is completely avoidable.
I also think Stasher bags
would be a great gift and you could put something homemade inside. (For teachers etc).
We also reuse gift tags every year. My mom collects them and keeps them in a bag so we can tape them on a gift the next year!
I have to give huge props to my mom for teaching me about reusing from a young age. She would make my dad's old work maps into homemade wrapping paper (with holiday stamps on the white side of the map). I remember wondering why Santa used mom's homemade wrapping paper. Apparently he ran out of wrapping paper and popped into our basement for some last-minute gift wrapping. 😂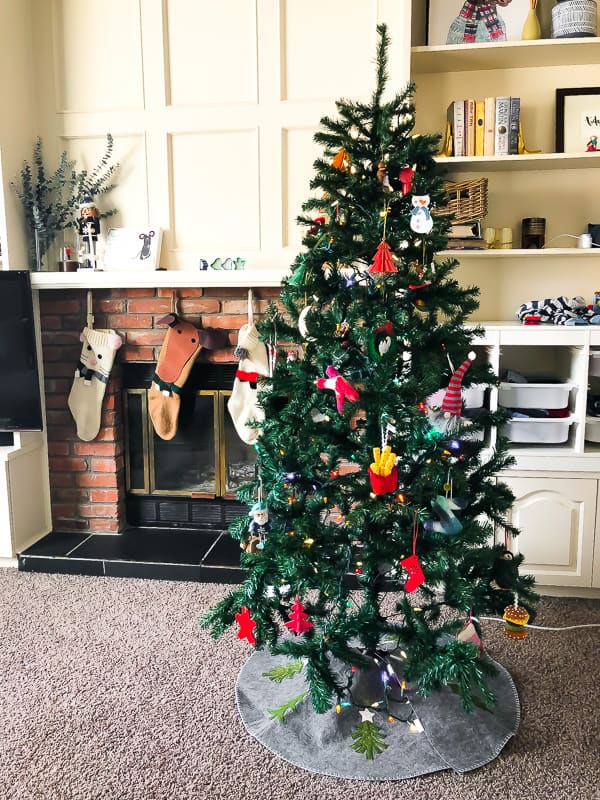 Business stuff
I run this blog, but I actually have zero background in business or marketing (instead I have a PhD in biochemistry that actually comes in handy recipe testing and writing out 'protocols' 😂) ...so that means that I've had to learn this all myself along the way.
Let's just say that Sweet Peas & Saffron was a bit of a mess behind the scenes, and I was way too much of a control freak for a long time.
This year, the absolute best investment that I have made in my business and in myself is to hire a business coach. It has been a lot of work, but WOW. I have balance back in my life. I feel so much more organized. And best of all: I am so much happier!!
After 6 months of working with a business coach I have
hired a social media manager and gotten my evenings back
outsourced some behind-the-scenes stuff (including setting up our quarterly meal prep challenges which I was majorly burning out on)
recorded how things are done in this business so there is actual documentation
started scheduling in fun (see: October Catch Up!)
planned out our goals & work plan for the next 12 months
reduced my work hours from around 70-80 hours a week to 40
started celebrating wins instead of immediately jumping to the next big thing
If you are working on your own, I can't recommend a business coach/mentor enough! Having someone push you to do the things you've been putting off forever, or to keep you accountable on some of the things that are outside of your comfort zone is worth it's weight in gold.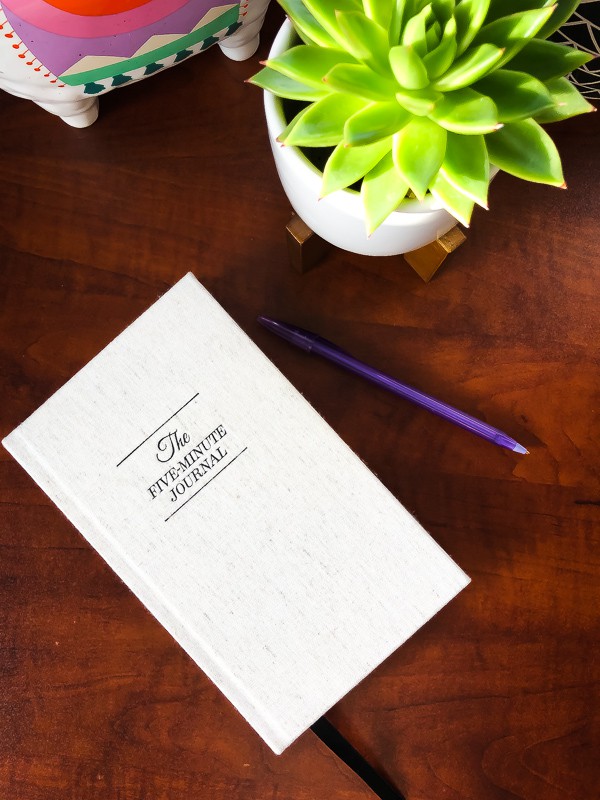 Things I'm loving this month
My five minute journal- which is all about building gratitude, which in turn makes you feel happier. You spend 5 minutes (or less) writing down three things you're grateful for, three things that would make today great, and a daily affirmations. At the end of the day, you write in 3 amazing things that happened and what could have made today better.
The funny thing is that pretty much every day, I write "enjoyed the moment more" or "reacted more kindly" for 'what could have made today better. It really is all about mindset!
Get a 5 Minute Journal Here!
My Cubii- So, I have not been running this month because WINTER. I have zero desire to run outside in the cold. Instead of running, I've been trying to get 10k steps every day, and I'm happy to report that I have been hitting this number 6/7 days a week. Yay!
One thing that has helped me on days when I'm sitting down at the computer is an under-desk elliptical called a Cubii. It is fantastic! This means that on heavy writing days, I can hit 7K steps while at my desk. I really love it and it's easy enough to do while typing (I am using it as I type up this post!).
Here's the one I own!
Amazon Fire Stick (and Disney +)- we bought Disney + the day it came out, but realized we needed a way to play it on our TV...and so we got an Amazon Fire Stick! I am really amazed at how much better it works to play Netflix than our TV app which was slow and clunky. I love that it works with our Amazon Echo but need to dive into this more.
Do you have a tip for getting your TV to work with your Echo? Let me know!
Here's the one I own!
Shows we've been loving:
The Mandalorian- I'M OBSESSED WITH BABY YODA (sorry for yelling)
All the good/bad 90's movies- just finished Clear & Present Danger. We love 90's action movies because they are easy to follow. Movies these days have too many twists and turns. 90's movies just kept it simple 😂
All the Disney movies- the boys have watched Cars, we've also started watching through the old Star Wars movies.


That's about it for November! I am looking forward to December fun...we have lots of fun family stuff planned and it's going to be so fun!
Take care, and have a fantastic December, friend!