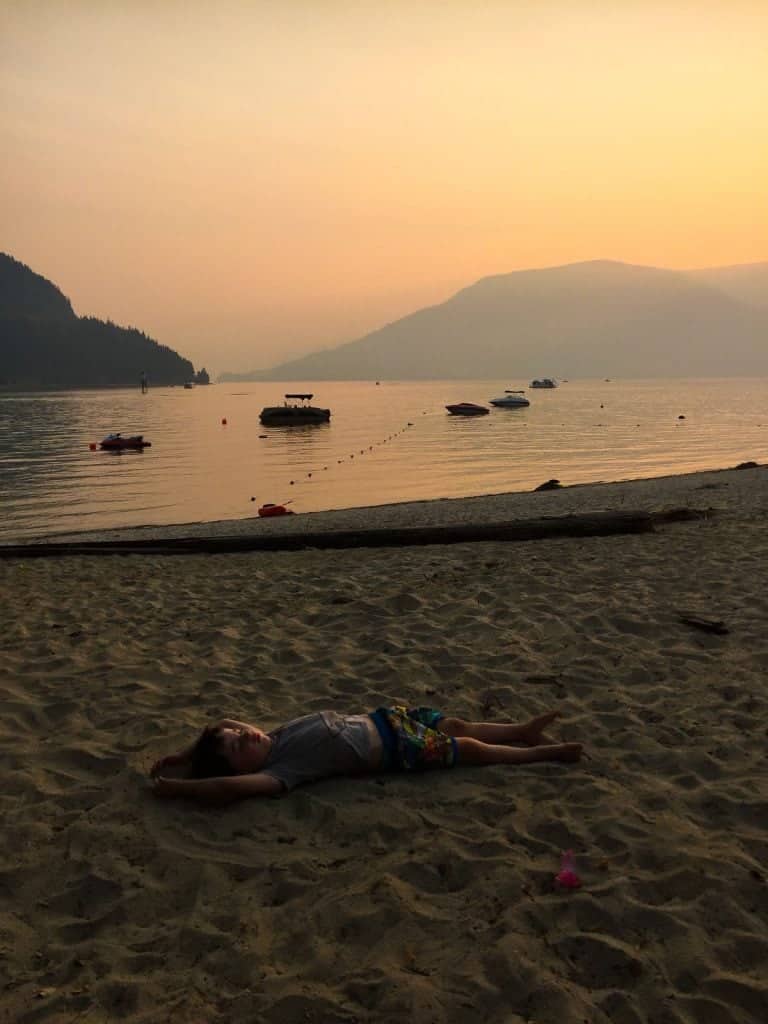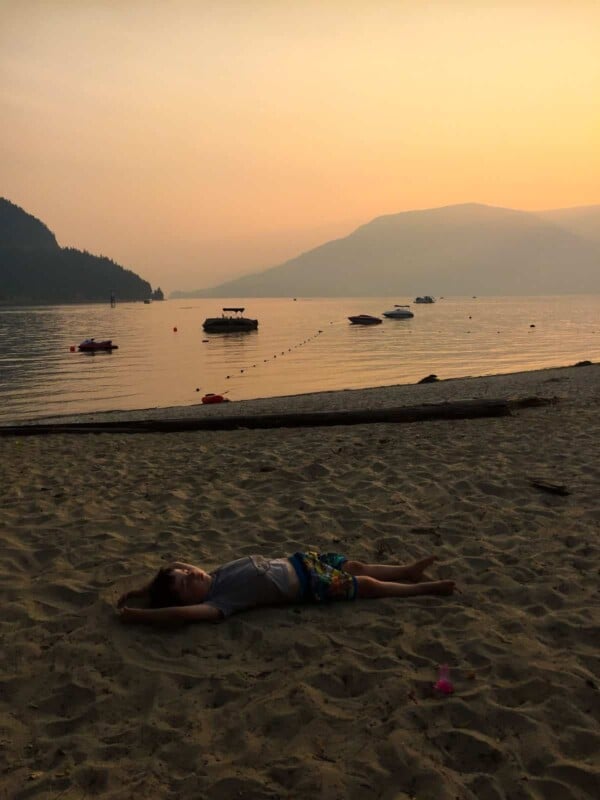 I was planning to have a recipe all ready for you today, but after many attempts, it still wasn't quite right, and can I be honest? Rather than retest it Wednesday afternoon, I decided to have a nap instead.
It could be my 34 weeks pregnant body telling me it's time to slow down…it's sure starting to to feel like time. So rather than a recipe today, I'm trying something new: sharing a bit of what I've been up to this summer, and we are looking forward to this fall.
New House
It has been a busy (but fun!) summer, the highlight of which was moving into our dream home! We are still settling in, and rearranging things until they feel 'right'.
Our new kitchen has a TON of drawers, which has been a strange adjustment. I find it strangely challenging to organize drawers versus shelves, and we still don't have it quite right.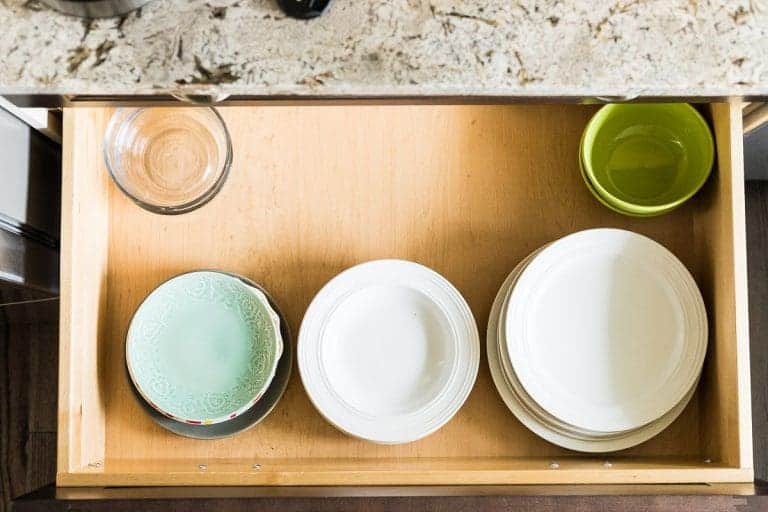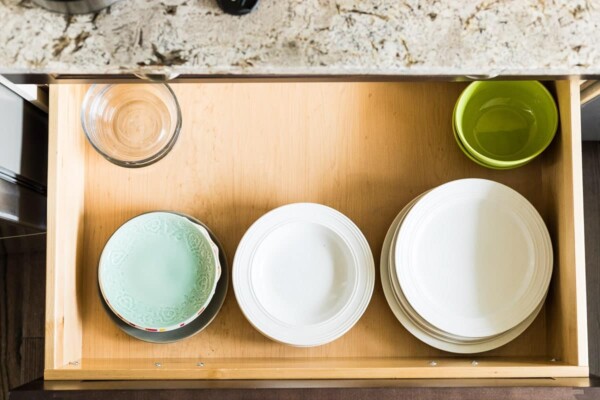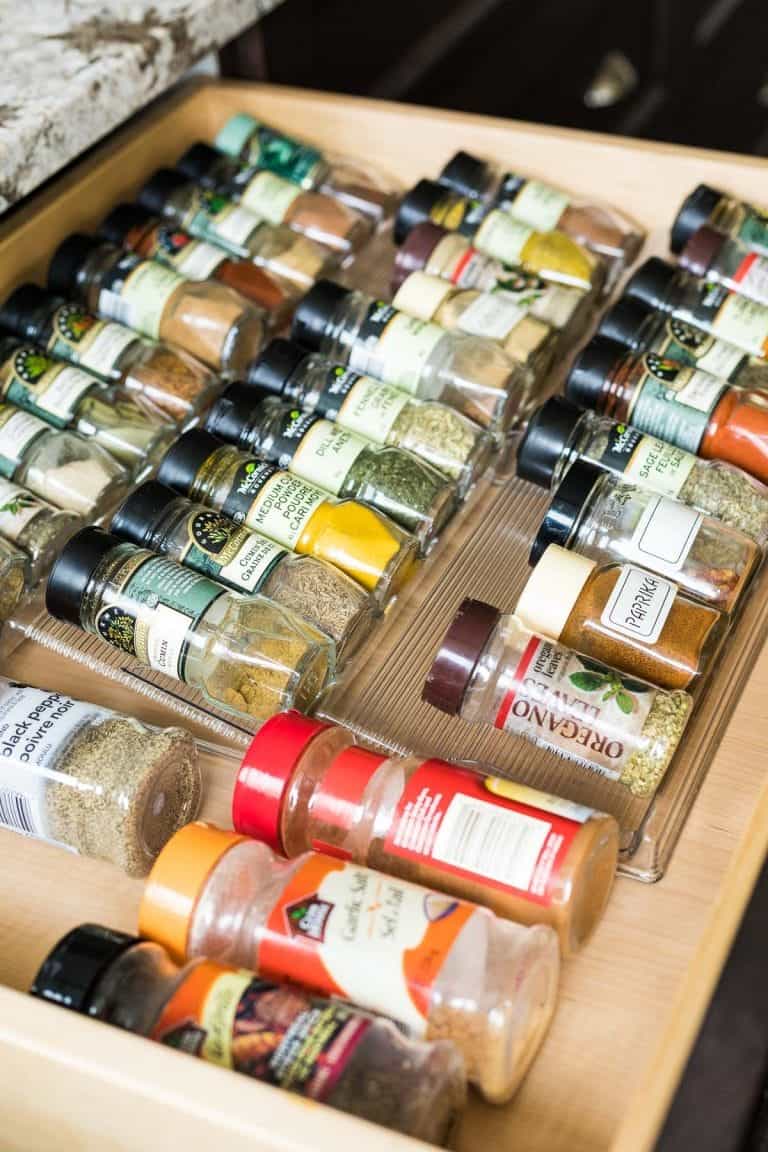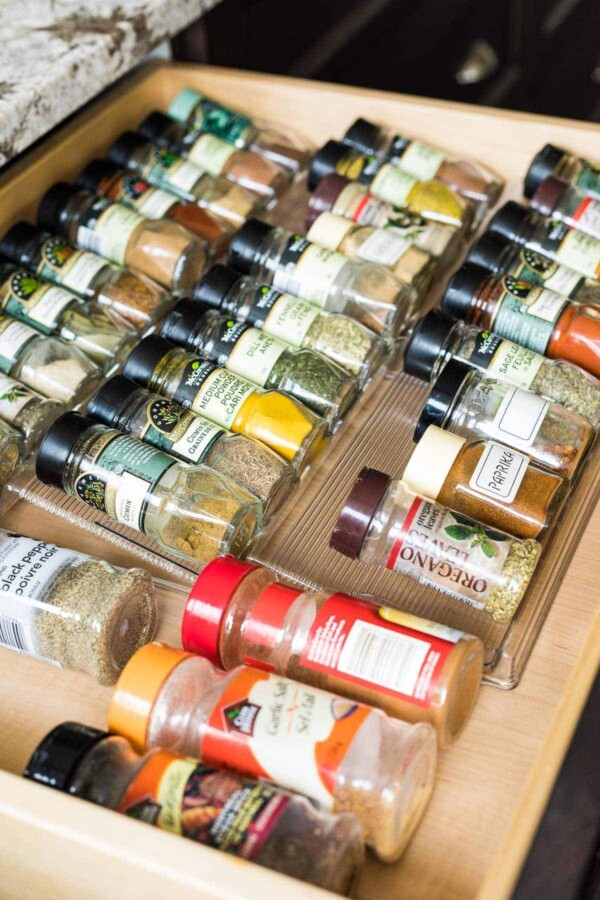 This post from Young House Love convinced me that plates and bowls belong in drawers, especially when they are right beside the dishwasher. And you know what? They are so completely right. SO much easier to unload the dishwasher now!
We are loving our new spice drawer organizer (ours is from The Container Store, but really similar to this one)
I am getting the hang of our new gas range…I think our non-stick pans are too thin for it. Any recommendations for good non-stick pans that hold up to the heat of a gas range are appreciated!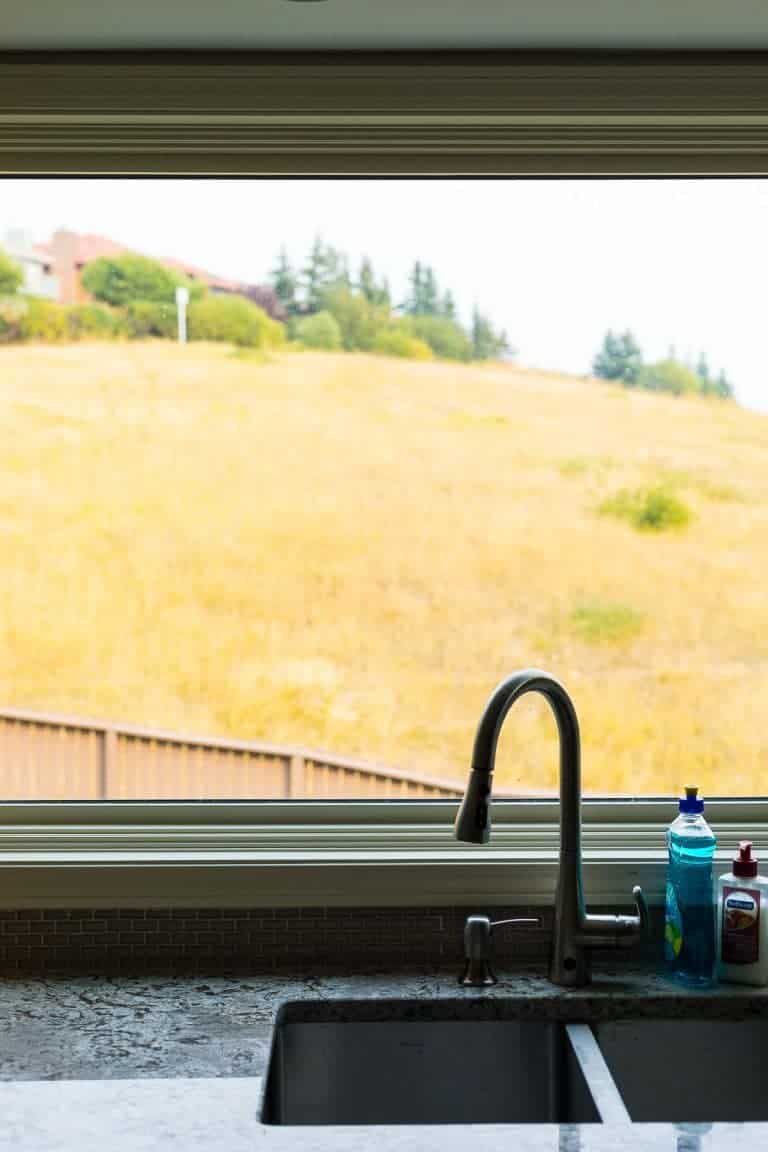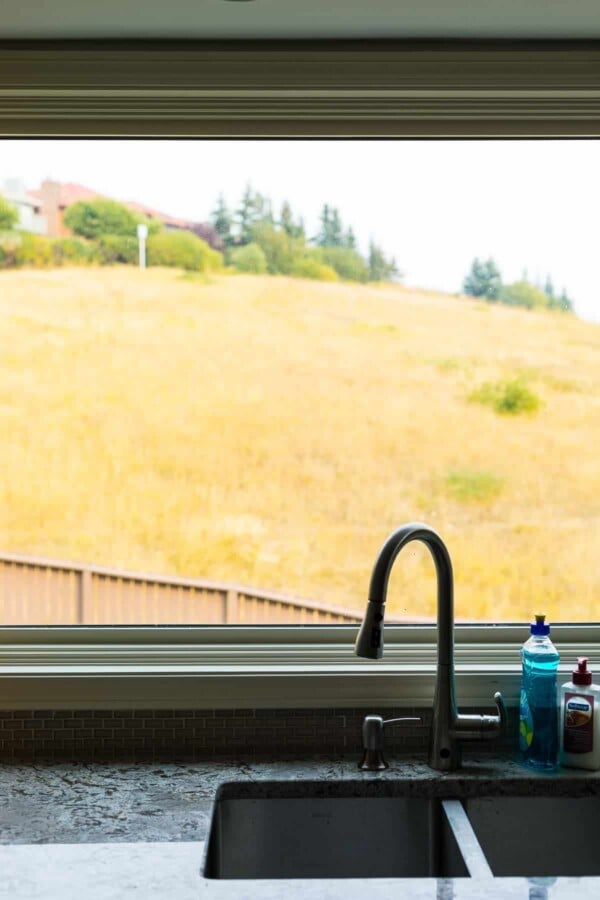 One of my favorite things about our new kitchen is the view…check this out! It's absolutely stunning in the morning with the eastern light flowing through the windows, although to be completely honest, it's also really hot!
I think we're going to get some blinds installed to diffuse some of the light because the morning light heats the kitchen up a little too much.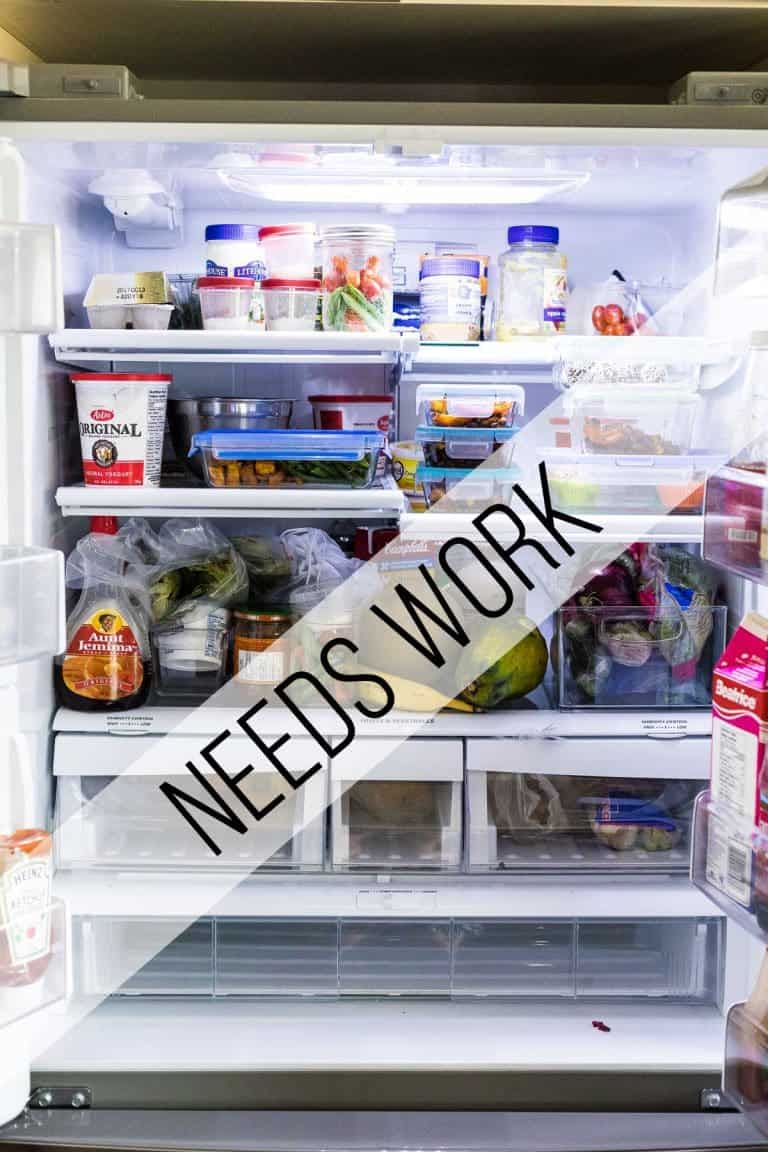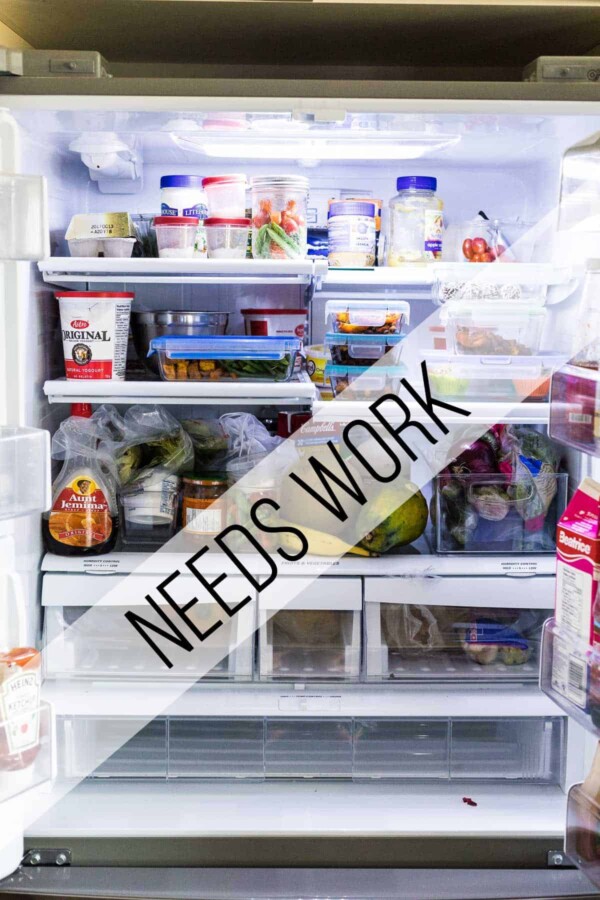 The fridge and freezer are a hot mess. Let's not talk about the time we 'lost' a pizza in the drawer at the bottom there for 2 weeks. I need to find a better organizational system. Stay tuned for a fridge organization post at some point!
Family Fun
Aside from settling into our new house, we've also had time for a few family outings. In August we braved the smoke and headed to Sicamous in southern British Columbia for some lake time.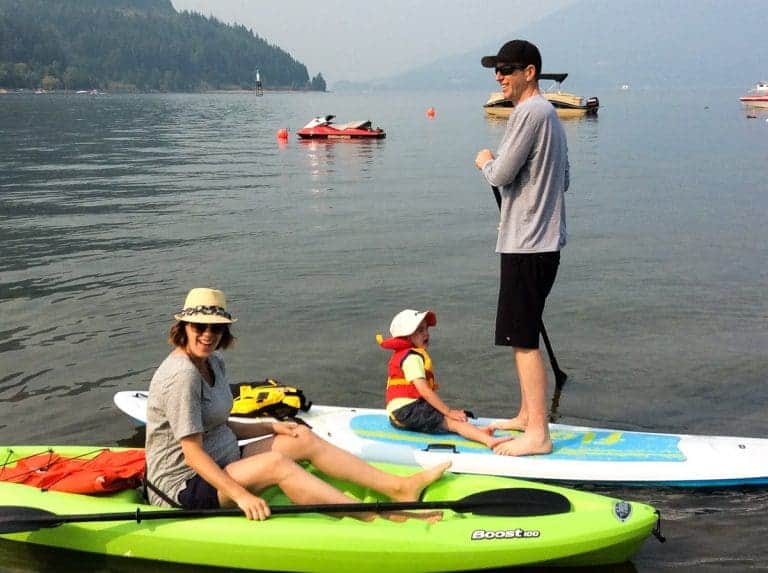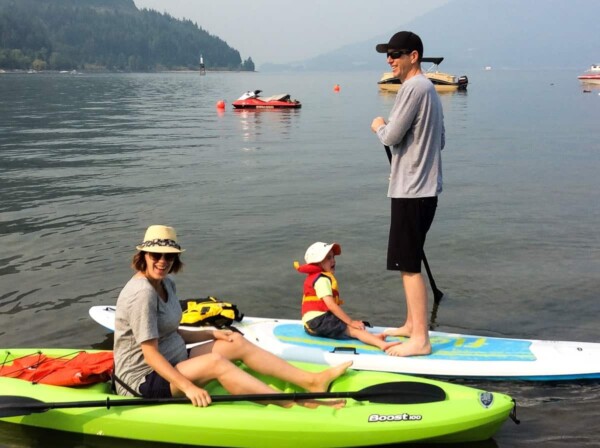 This photo pretty much sums up our holidays. Three is an age full of personality, hilarious conversations, and strong opinions about…everything.
But they make life so much more interesting and it's an absolute blast to experience different things through Kai's eyes all over again.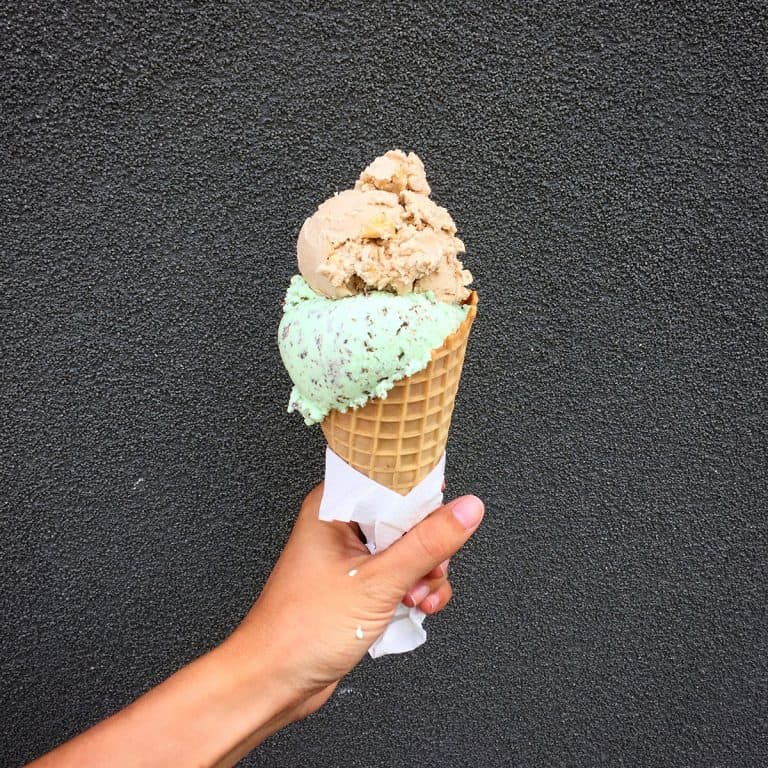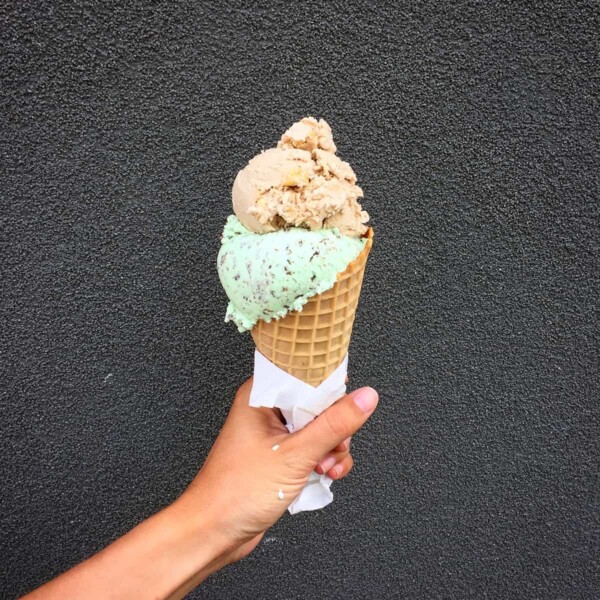 Momma may have needed an ice cream cone one day…and went for the double scoop! I have been craving ice cream like CRAZY these days, and Drumsticks are my nightly indulgence. It's for the baby 😉
Preparing for baby #2
Speaking of which, I'm in the home stretch of this pregnancy, and boy, am I starting to feel it. Mostly just tired and very much out of breath (which the doctor says is completely normal). I'm definitely listening to my body, resting lots, slowing down, and taking care of myself. Happy mommy = happy baby. Hopefully.
Right now, this snoogle pillow is pretty much my best friend. If you are pregnant and don't have one, you need one! It helps with hip pain, and is the only way I can get to sleep at night.
I've also been loving this Japanese Camelia Blend Body Oil, which I rub on my tummy after each shower. When I miss a day, I end up with itchy skin. I'm also superstitious about it because I used it faithfully last pregnancy and didn't end up with any stretch marks. Fingers crossed the same goes for this time round!
I don't check my baby apps as often this time round but discovered The Bump and have enjoyed it.
Other essentials? These leggings from Thyme Maternity, which I've lived in, and a couple of maxi skirts I picked up at Target during my last pregnancy. Oh Tar-jay, why did you have to leave Canada?

Baby #2 is due Oct 10, and we are soaking up the last days as a family of three. Things are a little bit more laid back than last time…nursery? Not ready. We have no stroller or car seat. September goals.
Hopefully we will get the nursery ready soon and I can share some more photos with you!
Thanks for reading through this rambling post.
It was fun! I hope we can catch up again, soon!