A 5-minute cocktail (or mocktail) that combines raspberries with lime and fresh herbs!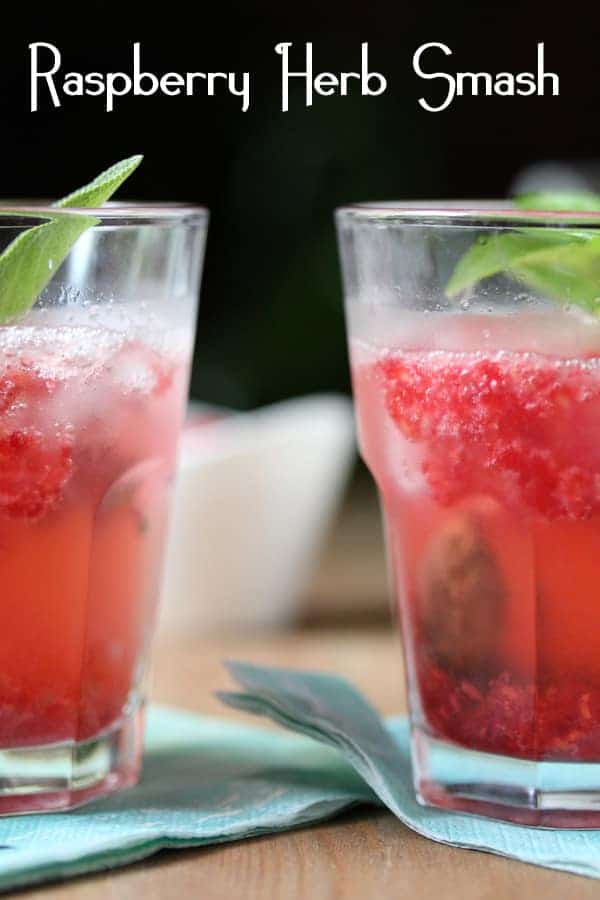 It's Friday! I made it through the week..hallelujah!
Today, I am officially 32 weeks pregnant.
Holy guacamole.
That means the little man could be here…almost any day now. But we want you to keep cooking in there little guy, OK?
This week I realized that I have a completely skewed vision of exactly how big I am. Like the other day, I thought I could fit between the car mirror and the garage wall, but ended having to contort myself into a crazy position to get by!
It's a weird realization that you are kind of approaching 'whale status'.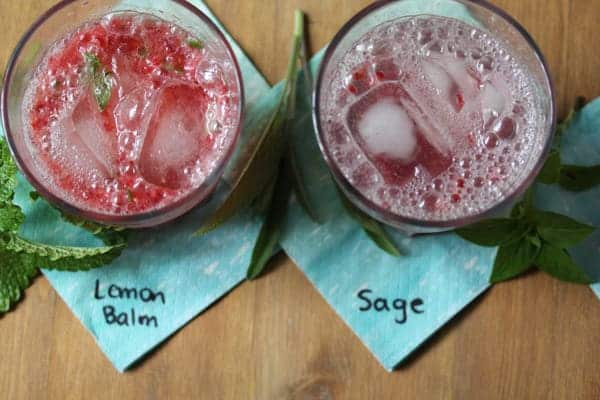 Well, my eyes may not have realized that I am approaching 'whale status', but the rest of me has certainly caught wind of this.
As in I am exhausted.
But, like I said, I made it through this week!
It's time to put my feet up. If I can maneuver myself into such a position.
But first, it's time to whip up this super delicious, but best of all, super easy cocktail (mocktail for me).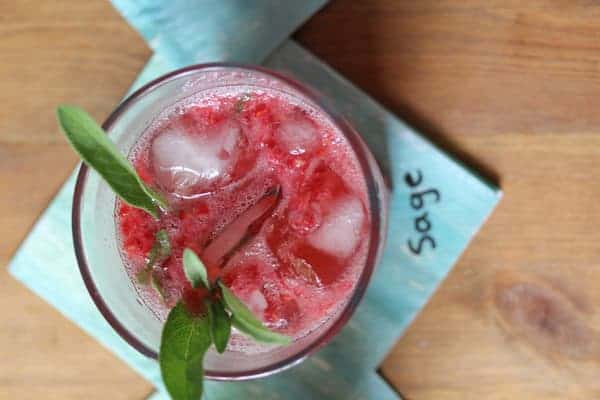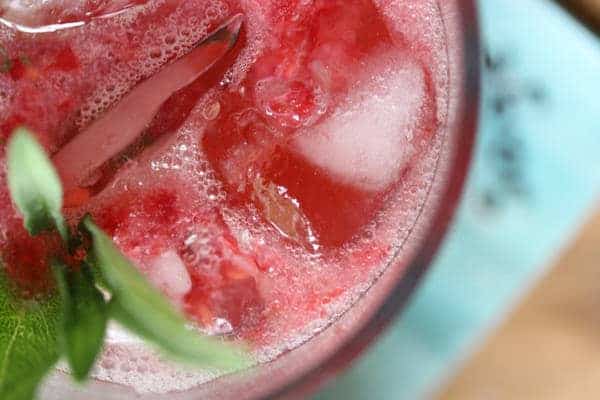 I had some fun last week-end.
I actually made up four different versions of this cocktail, and had a taste-testing party with Ben to see which herb pairs most smashingly with raspberries. (Did you catch that terrible pun? I couldn't help myself).
Here is our panel of contestants: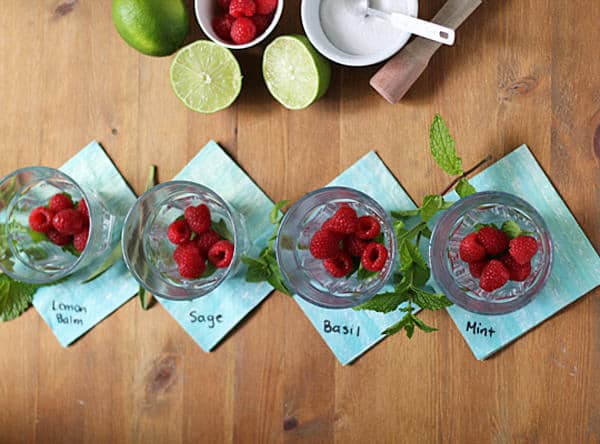 These were four herbs growing in my garden that seemed like they might pair with raspberries.
After tasting all of these guys, the verdict is in…my favorite was….SAGE!
I was actually surprised at how much I liked this combination. The sage really brightened up the drink.
Lemon balm…I couldn't really taste
Basil…was a nice twist on the raspberry flavor
Mint…this was Ben's favorite. Mint is good in any cocktail.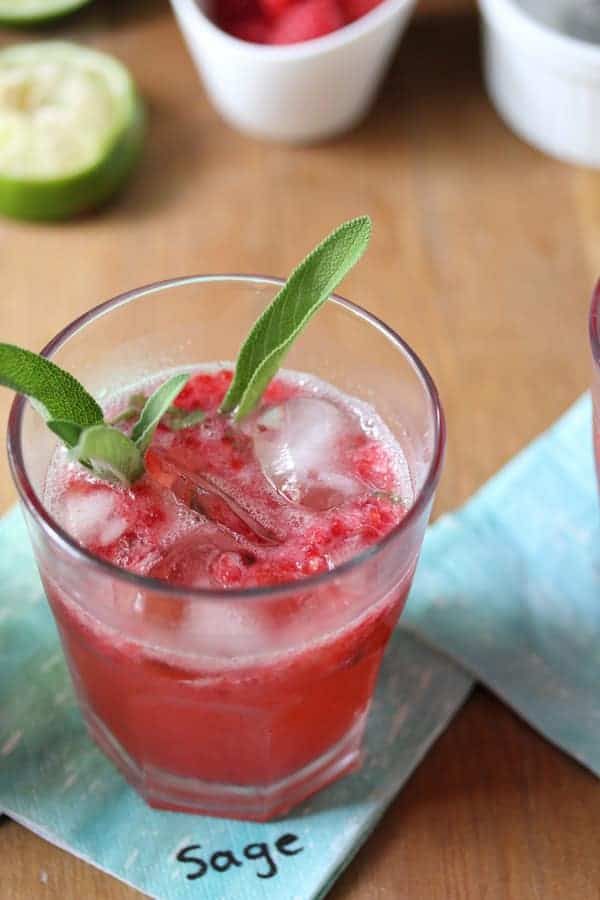 So there you have it.
Now, go make it!
Raspberry Smash Cocktail
A fruity summer cocktail that couldn't be simpler to prepare! Use your favorite herb to give this drink a unique twist.
Ingredients
6

raspberries

3-4

leaves

of your favorite fresh herb- torn

mint, basil, lemon balm and sage recommended

2

teaspoons

granulated sugar

1/2

lime

juiced

soda water

1

shot vodka

optional

ice
Instructions
Combine raspberries, herb and sugar in the bottom of a glass. Muddle until raspberries are completely broken up and mushy. Add juice of half a lime and ice. Top with soda water.
Notes
To make an alcoholic version of this cocktail, add the vodka to the raspberries, herb and sugar and muddle all together before topping with lime and soda water.