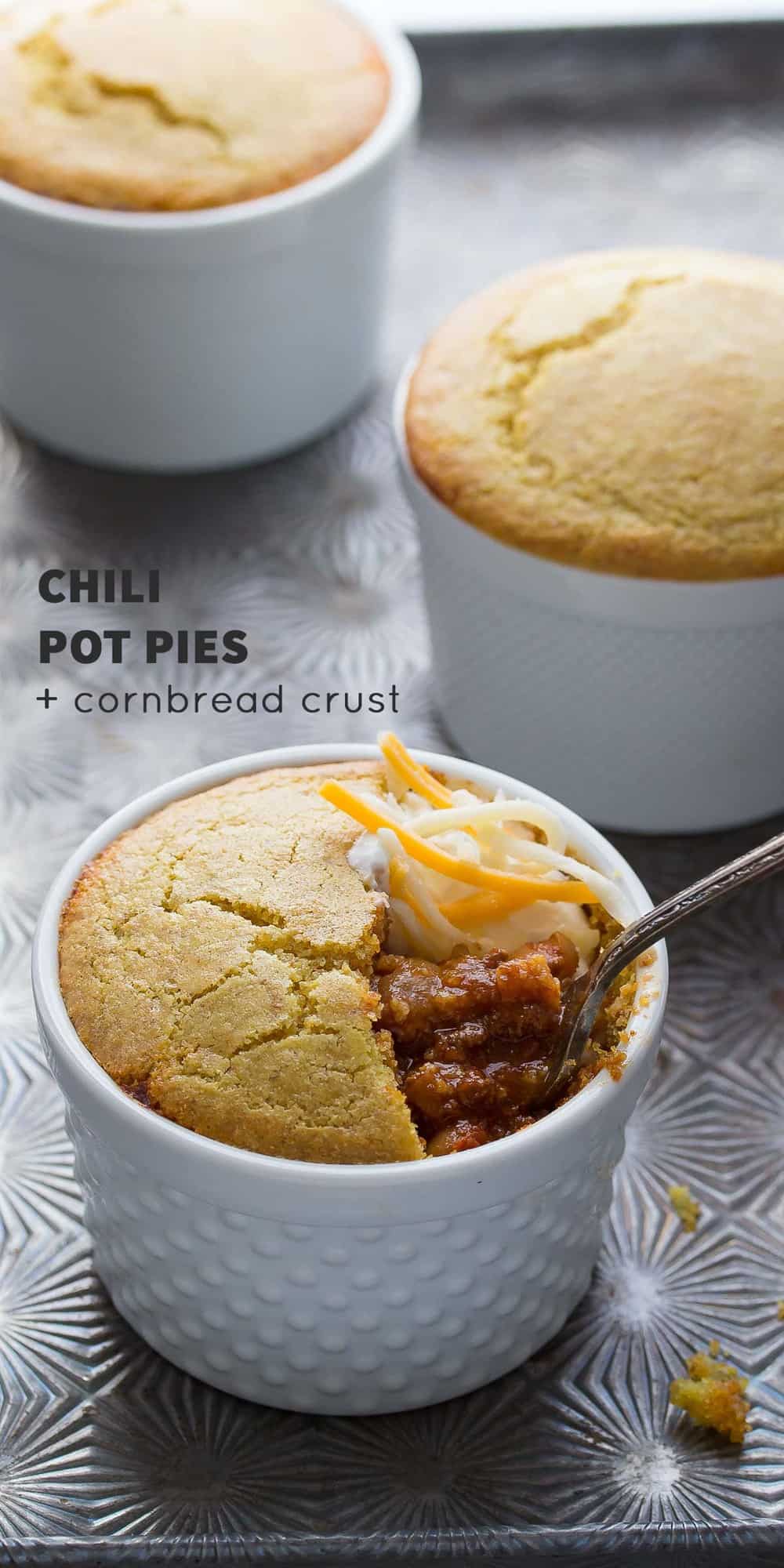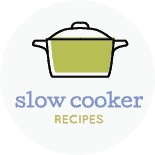 An easy weeknight recipe for chili pot pies: use up your leftover chili by baking them up in individual portions, topped with a delicious cornbread crust!
Note: This is part of a series where I provide a base slow cooker recipe and three ways to enjoy the leftovers.  For the base Slow Cooker Roasted Red Pepper Chili, go here!
I'm back with the third recipe in our 3-in-1 chili series!  On Monday, I shared my recipe for Slow Cooker Roasted Red Pepper Chili, then yesterday I shared my 'recipe' for Leftover Chili Potato Nachos (although admittedly it barely qualifies as a recipe 😀 ), and today here we are again.  With more chili…in pot pie form!
In case you think I am crazy for chili, it's actually kind of the opposite.  I do like chili.  The first day you eat it.  That's pretty much where it ends.  Leftovers?  Not quite as exciting.
But with these leftover chili recipes, chili retains its excitement factor!  I could happily eat chili three days in a row 😉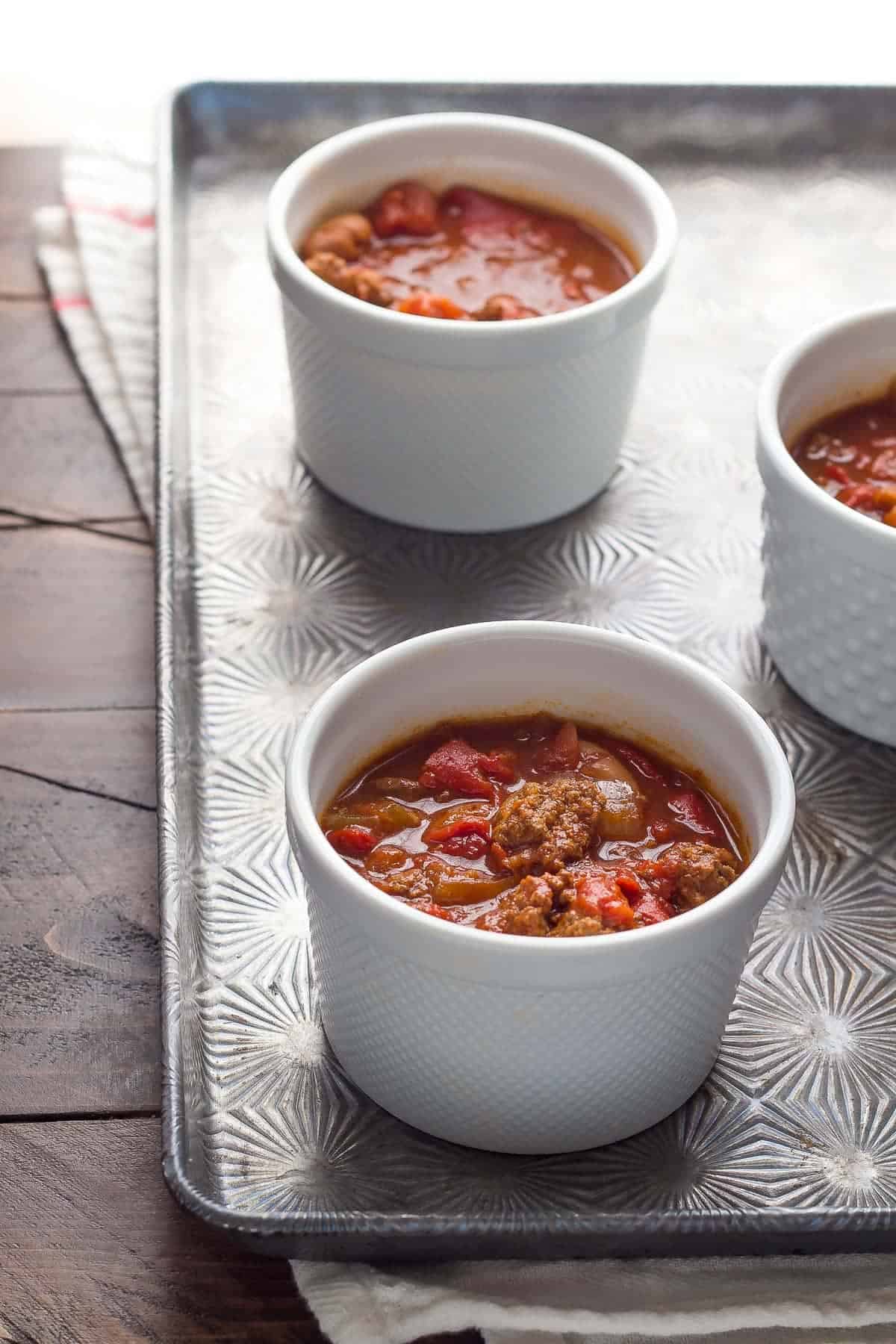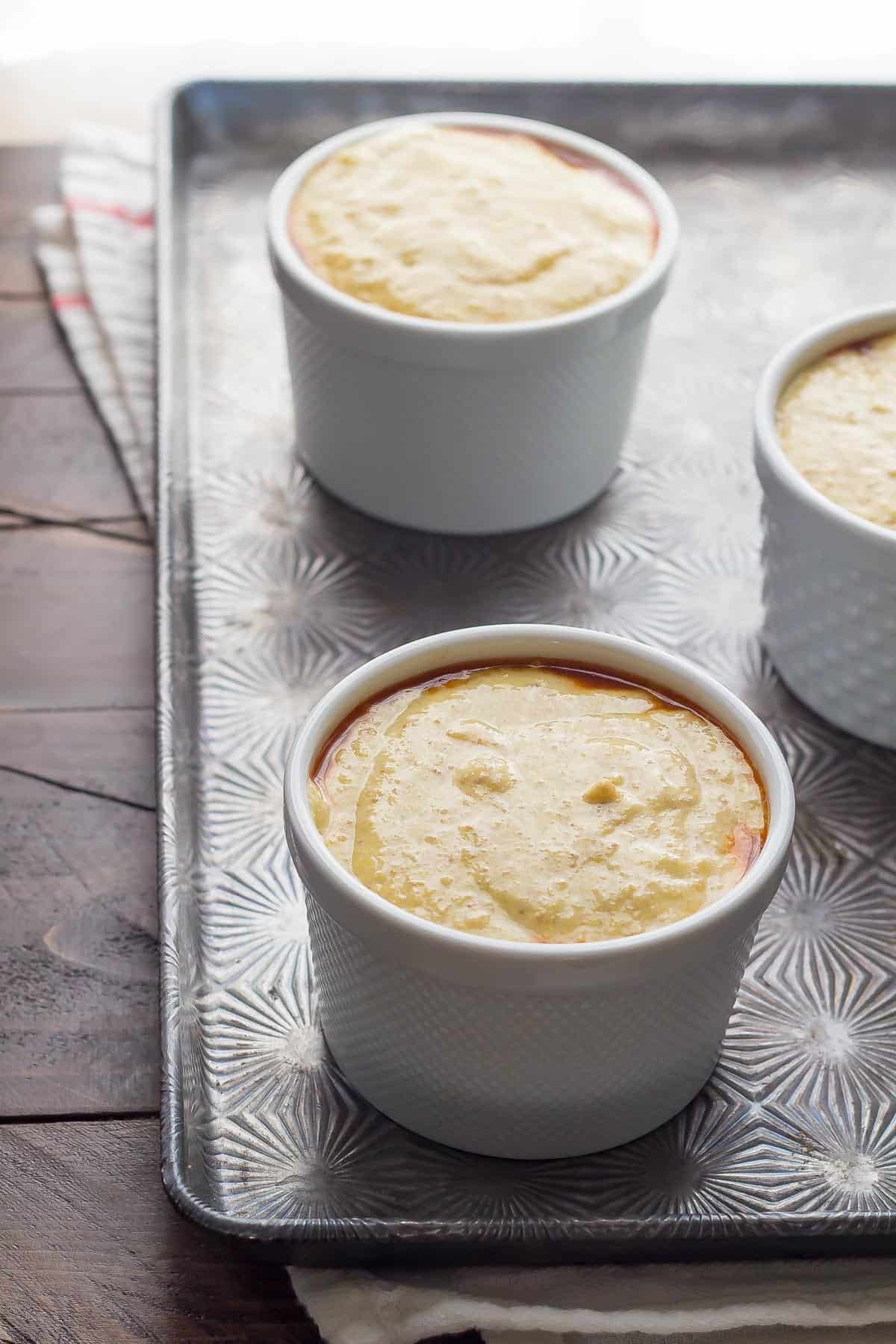 If you've read my blog for a long time…and I mean a LONNNNNG time….then you know that I used to have a recipe for chili pot pies.  I took it down ages ago because A) I wasn't super happy with the flavor of the chili and B) The cornbread crust was just not my favorite.
But I knew I would keep the concept in mind for future use and here we are!  Future use!  Present use.  You know what I mean 😉
For the cornbread crust, I adapted my favorite cornbread recipe, which is from Javas, an awesome coffee house/restaurant I used to work at back in the day.  It is fluffy, moist, and has a touch of sweetness to balance out the savory chili!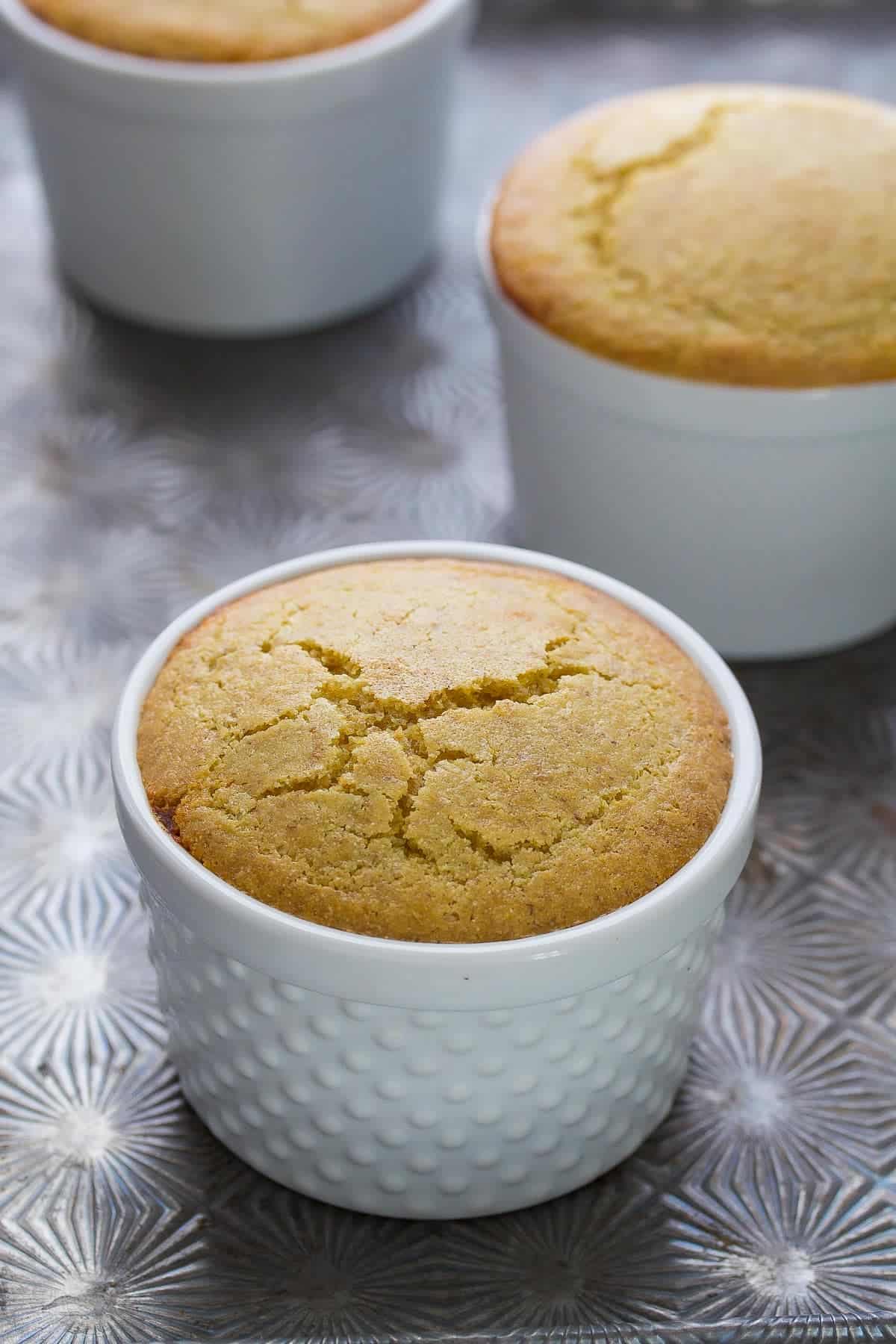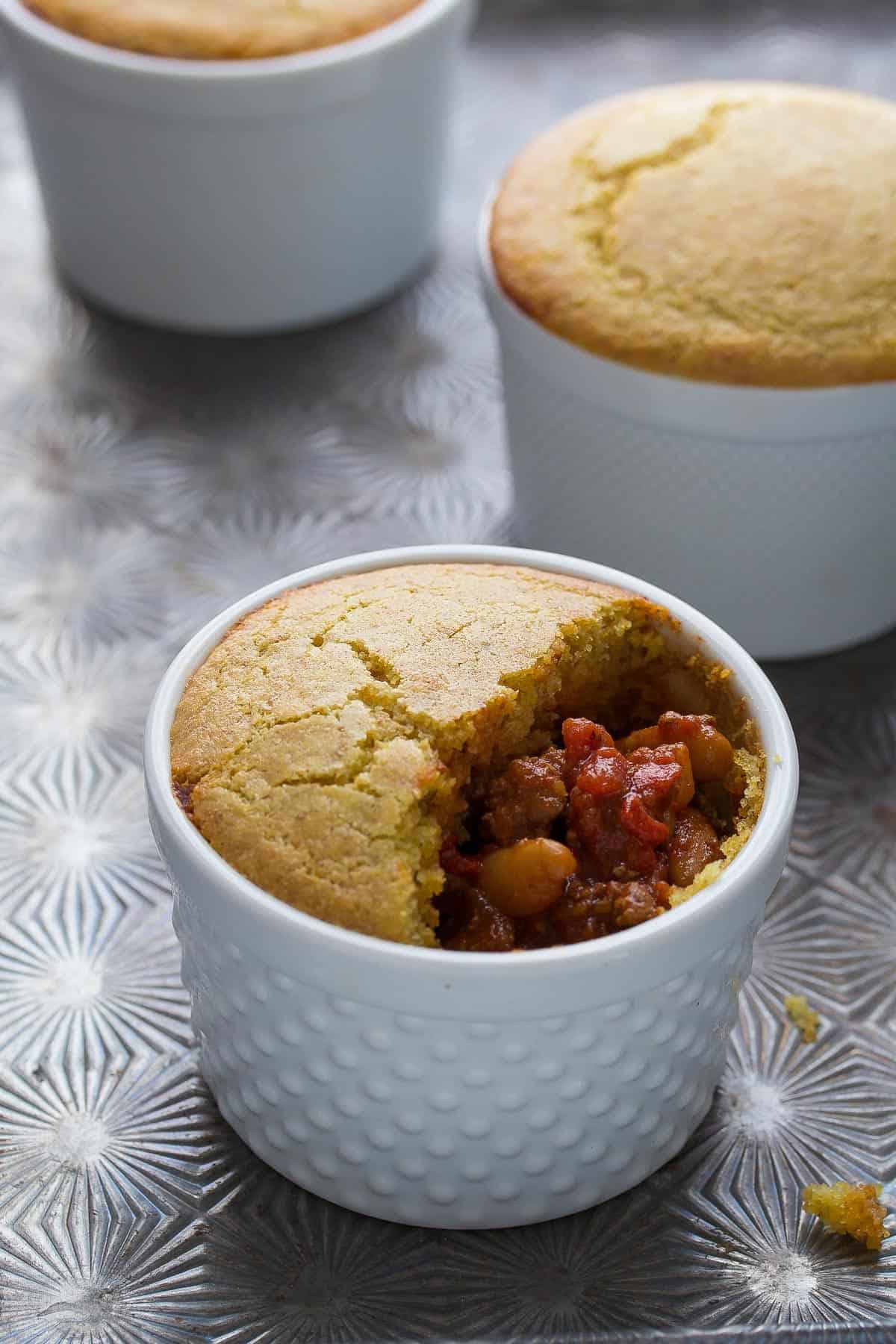 Best of all, this recipe is ready in just over 30 minutes.  SO fast and so easy!
Plus, with personal-sized portions, you don't have to share 😉
Happy Wednesday, friends!  We are half-way to Friday!!!
Check out the other recipes in this series: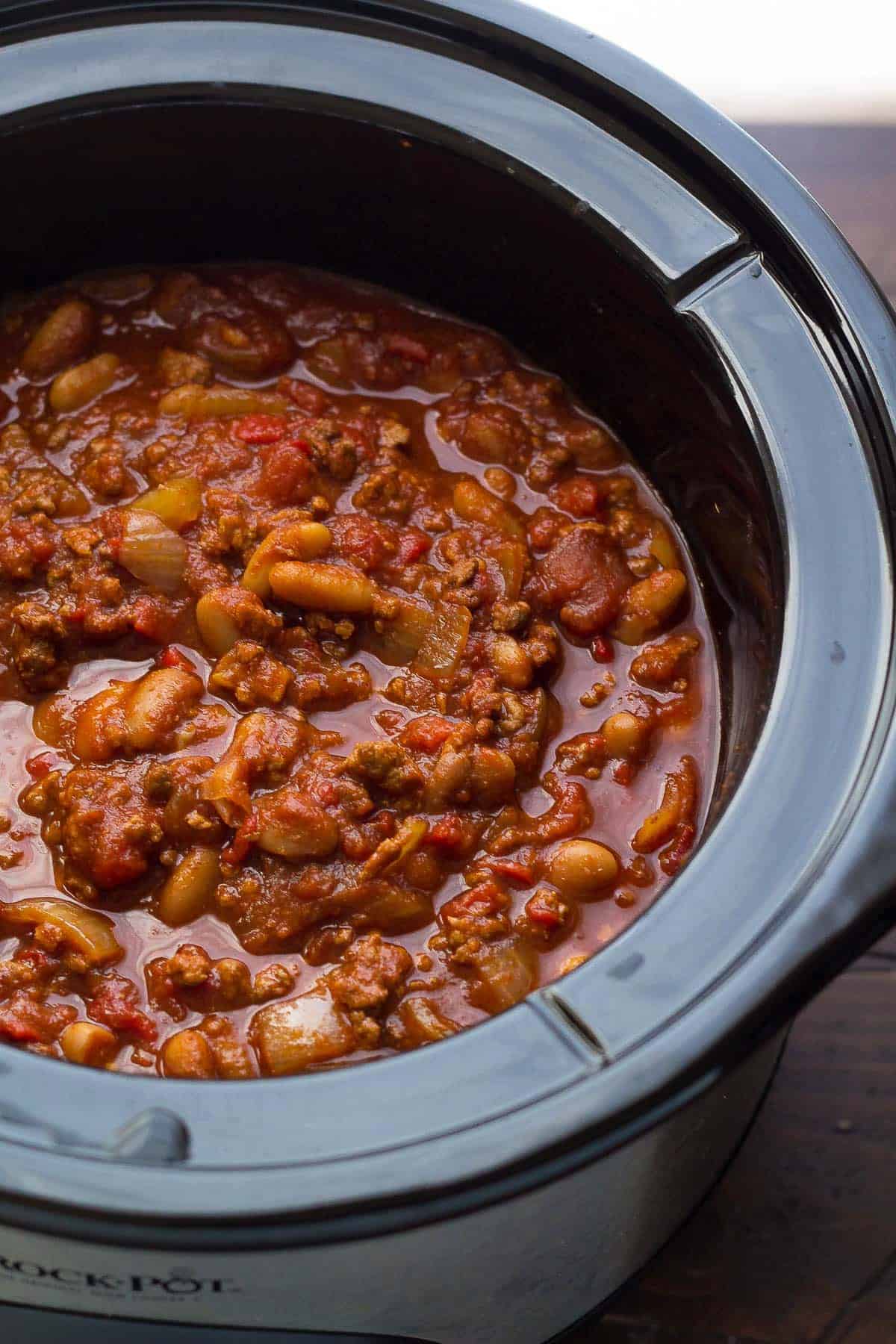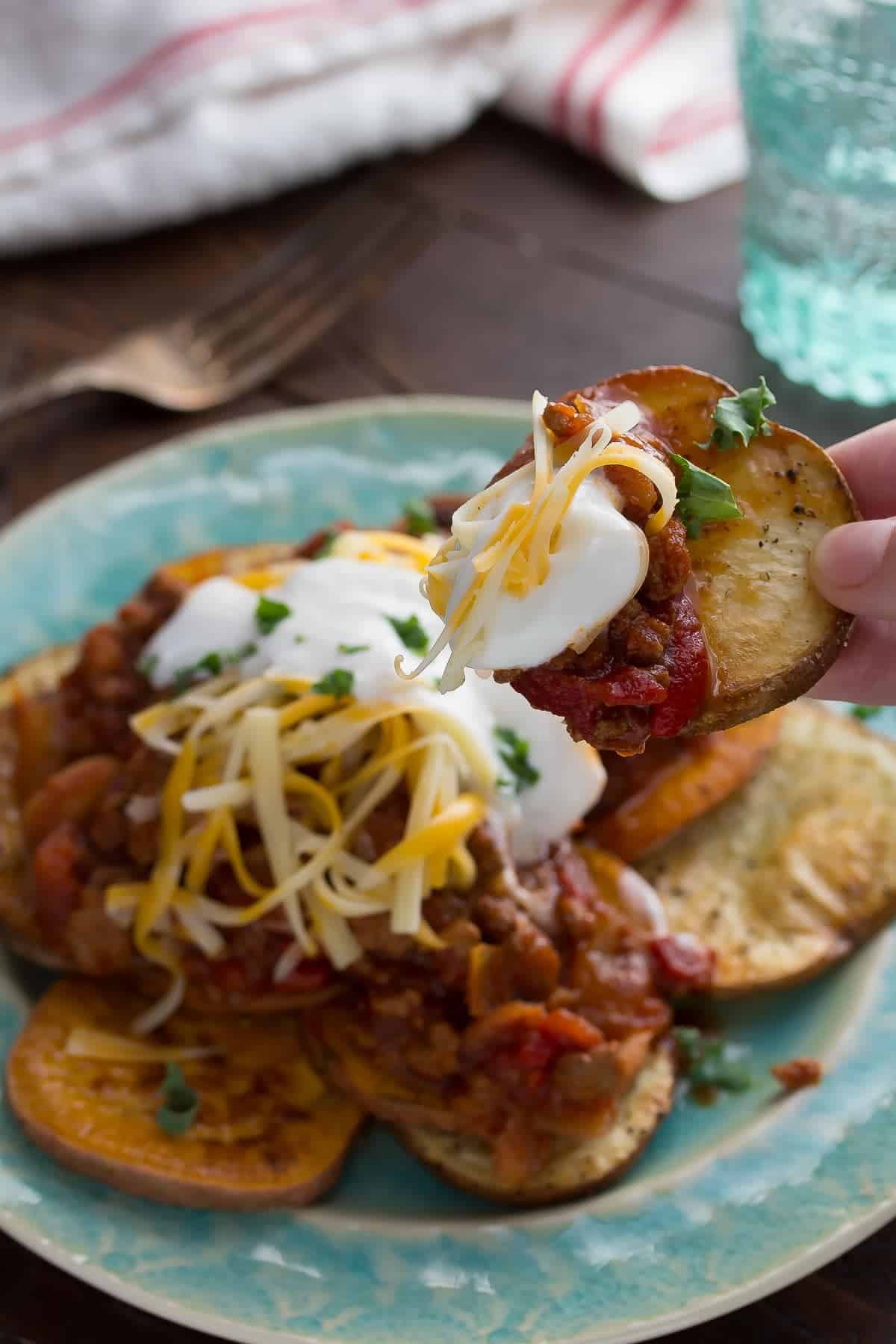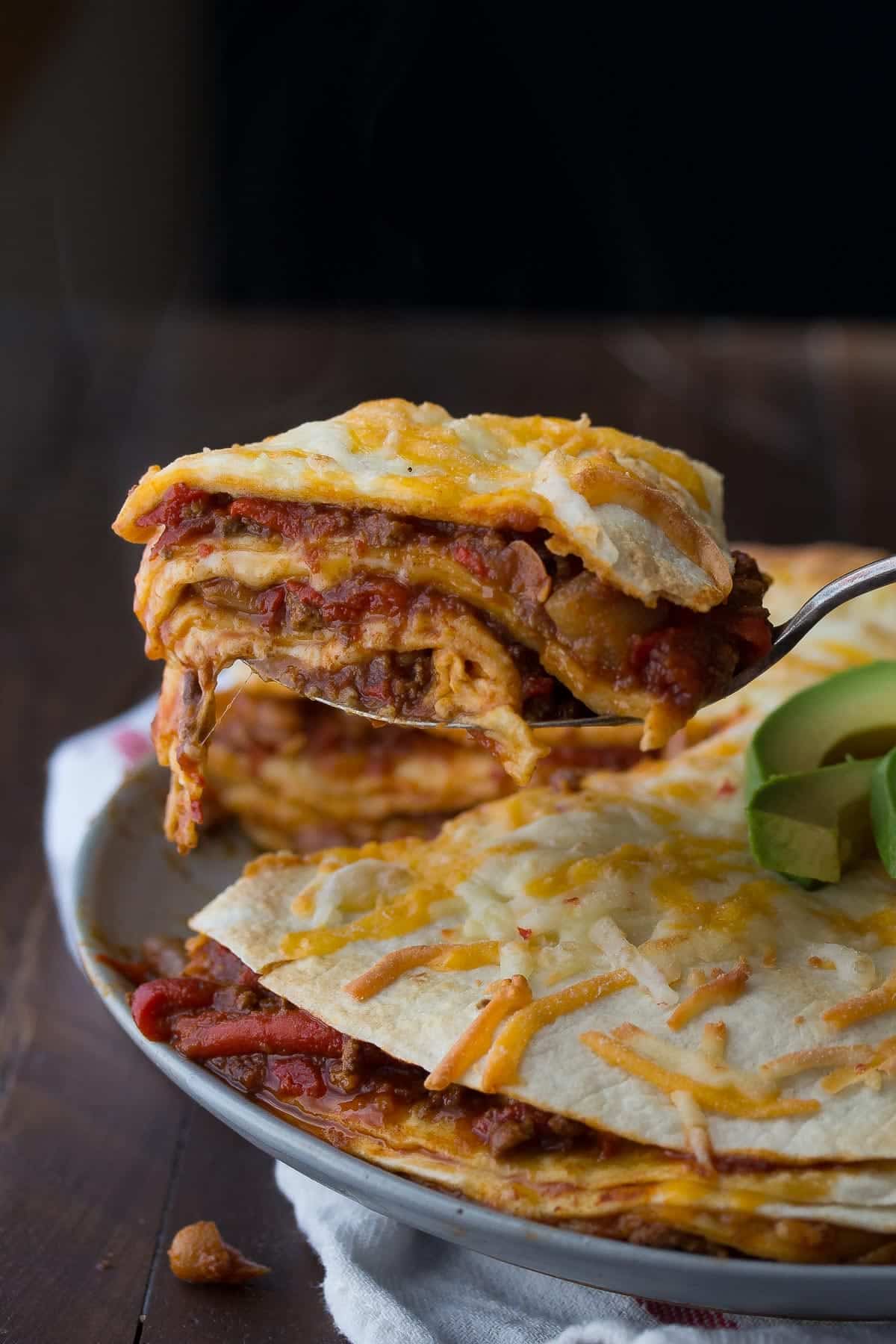 Chili Pot Pies with Cornbread Crust
4
adjust servings
Chili is baked up in individual portions with a delicious cornbread crust!
Ingredients
For Chili Pot Pies
Cornbread Crust
1/2

cup all purpose flour

2

tablespoons sugar

1/2

cup cornmeal (fine ground)

1/4

cup wheat germ

1/2

teaspoon salt

1/2

teaspoon baking soda

2/3

cup buttermilk

1/4

cup vegetable oil

1

large egg
Toppings
shredded cheese

yogurt/sour cream
Instructions
Pre-heat oven to 375°F.
Spoon about 1 cup of chili into each of four 9 ounce ramekins (fill to around 1 inch from the top of the ramekin) and set aside.
In a medium bowl, mix together all of the dry cornbread crust ingredients.
In a small bowl, stir together the buttermilk, vegetable oil and egg. Mix the wet ingredients into the dried ingredients.
Spread about a ½ cup of the cornbread mixture over the chili in each ramekin.
Place the ramekins on a baking sheet and bake for 20-25 minutes, until cornbread is cooked all the way through.
Serve immediately
Cornbread crust adapted from Bulkley Valley Cancer Care Cookbook (Javas Coffee House)
Products used in this recipe: