These muffins are packed full of goodies: sweet apples, a cinnamon sugar swirl, and a buttery brown sugar crumb topping.  All the flavors of coffee cake, in muffin form!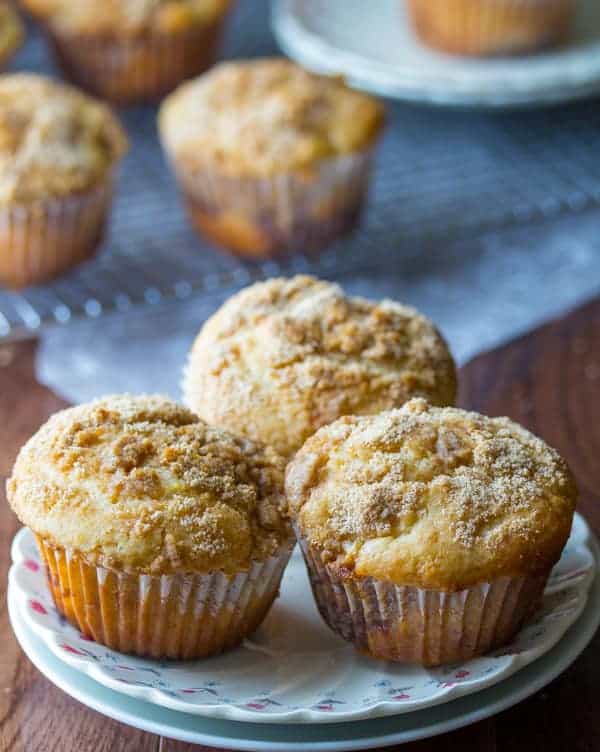 Ahhhhhhh.
Guess where I've been?  Nowhere.
We are having ourselves a little 'staycation'.  This was going to be Hawaii…that was until I took a 1.5 hour flight with Kai and decided there was absolutely nothing relaxing about getting on a 10-hour flight with an 11-month old.  Nope, nope, nope.
Instead, Ben took some time off work and we've done some fun family things around the city.  We went to the zoo as a family, yesterday we went for a hike.  Kai has had a lot of time with his Daddy, which is really nice.
And I've had some culinary therapy!