This delicious salmon recipe is easy peasy: slap on a brown sugar-chili powder rub, grill it up, and serve with a delicious 5-minute avocado and cherry tomato salsa.  On your plate in 20 minutes!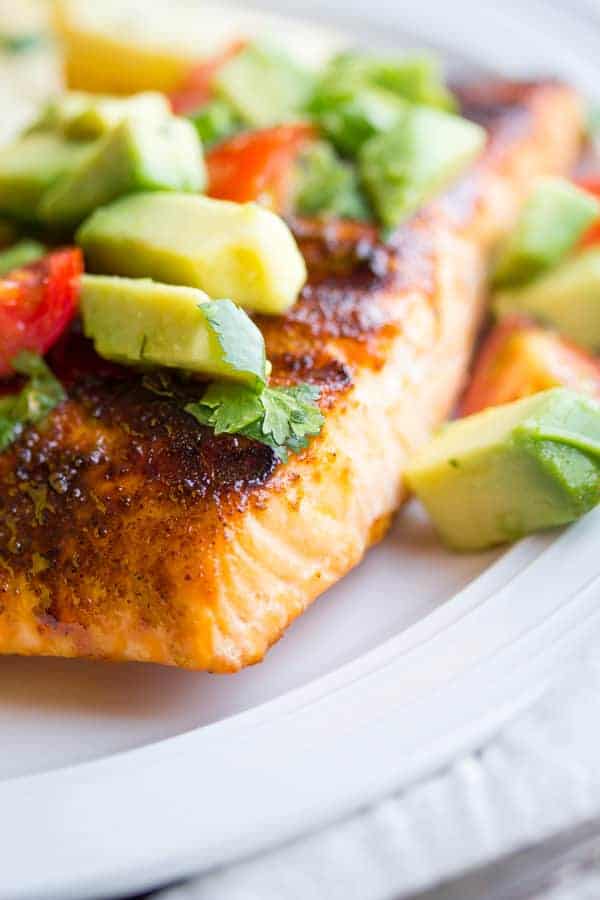 I seem to have my days and my week-ends and my weeks and my months mixed up…
I mean, it's July right?!  Not late August…that can't be right…NO…
And it's Wednesday?!  What the…
OK, I have just returned from holidays, which always leaves me a little dizzy, but returning on a Monday night left me extra confused.  Because Tuesday felt like the WORST MONDAY EVER and now it's Wednes-Friday because Ben is off work on Thursday/Friday.
Are you confused, too?  Well…whatever day/week/month/year it is, there is salmon and avocado salsa.  And it doesn't matter what day of the week it is, you're definitely going to like this one!