These lemon chia yogurt muffins have no butter or oil, and clock in at only 148 calories each.  They are toddler approved, freezer friendly, and the perfect lighter option when you're craving a muffin!
I've fallen into a bit of a bad habit.  Drive thru coffee on my way home from the grocery store, which almost always leads to an impulse purchase muffin.
The other day as I sat in the line-up, I saw the calorie count for the muffin on the menu.  448 calories.  OMG!!!!
Well, it wasn't the exact blueberry muffin I order, but a chocolate banana one with some sort of crumbly topping.  But still.  That's way too many empty calories to be consuming with my coffee!
I realized it's been a long time since I shared a muffin recipe with you…these Coconut Carrot Lentil Muffins waaaay back in September.  So it's time for a new one, and today I have some lemon chia yogurt muffins for you!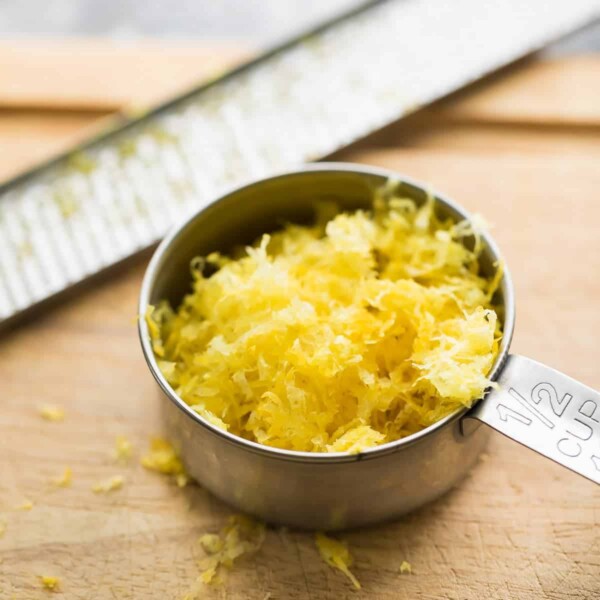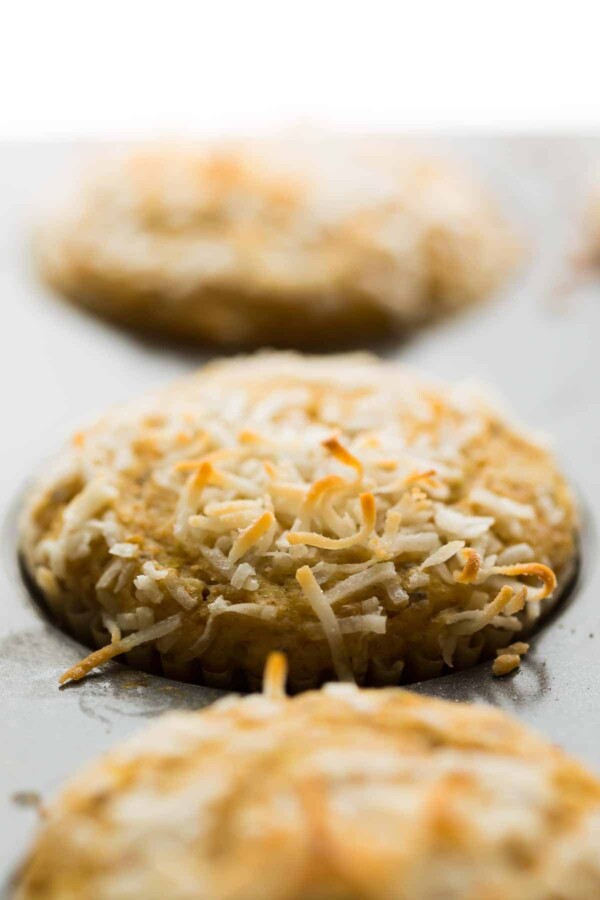 I took my favorite healthy muffin base recipe from these skinny blueberry buttermilk muffins and adapted it ever so slightly: more applesauce and greek yogurt to make these extra moist (since there are no blueberries) and I loaded it up with fresh lemon zest and juice.
I also sprinkled the tops with some shredded coconut because lemon + coconut is my version of heaven.
These babies clock in at only 148 calories each, making them so so SO much better than the 448 calorie version!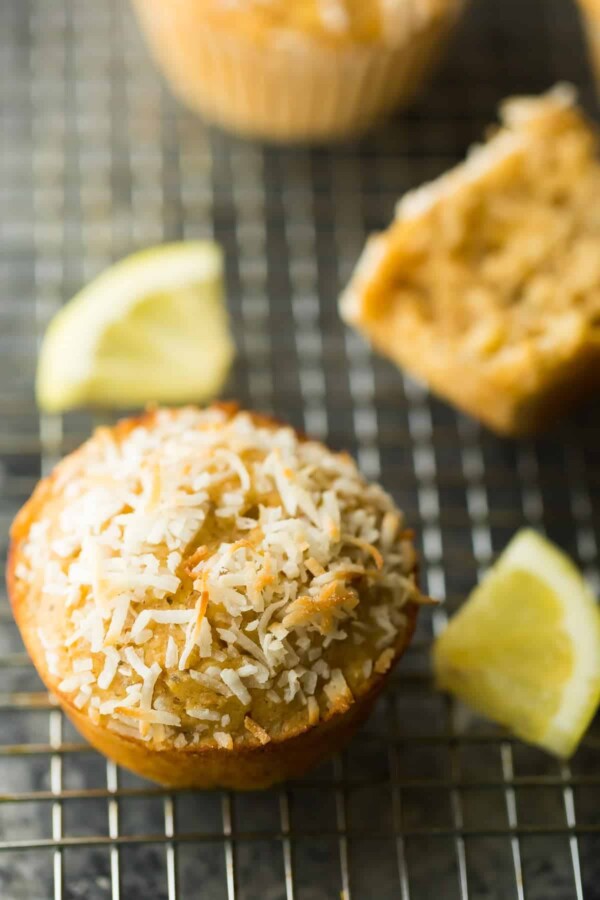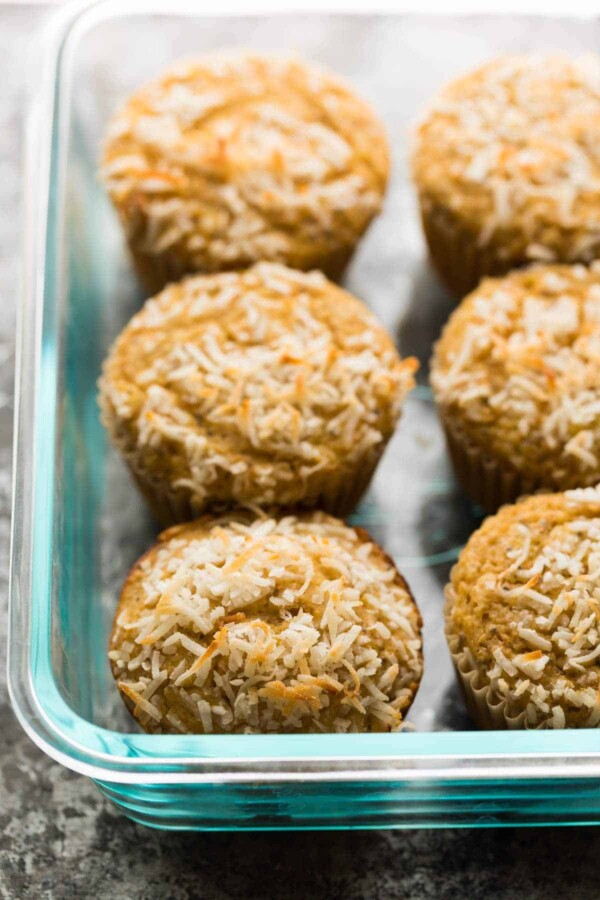 There is a ton of fresh lemony flavor in every bite, and to my complete and utter surprise, Kai was a HUGE fan of these muffins!
Confession: Kai is not a fan of a lot of the food I cook.  Meal time can be full of drama, tears and bribery, so finding something healthy that he devours without a word of complaint is a massive victory.
Of course I wish there was some extra fruit or veggies hiding in these, but compared to the other muffin options you can find, I'm OK with these being his new favorite snack.
Tips for your perfect lemon chia yogurt muffins:
Lemon Chia Yogurt Muffins
13
adjust servings
Ingredients
1

cup all purpose flour (125g; fluffed, spooned & levelled)

1

cup whole wheat flour (125g; fluffed, spooned & levelled)

3

teaspoons baking powder

1/2

teaspoon salt

zest from 2 lemons (roughly 1/3 cup loosely packed)

2/3

cup unsweetened applesauce

1/3

cup greek yogurt

1/2

cup brown sugar

1

cup buttermilk

1

egg

1

teaspoon vanilla

2

tablespoons lemon juice

2

tablespoons chia seeds

coconut for tops (roughly 1/4 cup)
Instructions
Pre-heat oven to 400F. Distribute parchment muffin liners (see note) in a standard-sized muffin tray.
In a medium bowl, combine flours, baking powder, salt and lemon zest. Set aside.
In a large bowl, combine applesauce, greek yogurt and brown sugar. Whisk until no lumps remain. Stir in buttermilk, egg, vanilla and lemon juice. Add dry ingredients to wet and stir until just combined. Batter will be lumpy. Fold in the chia seeds.
Spoon batter evenly into muffin tray. Sprinkle the tops with coconut.
Bake for 18-22 minutes, until edges brown and a toothpick comes out clean.
Recipe Notes
Nutritional Information:
1 muffin
Calories 148 // Fat 3 g // Saturated Fat 2 g // Cholesterol 15 mg // Sodium 131 mg // Carbohydrate 26 g // Fiber 3 g // Sugars 11 g // Protein 5 g
This recipe works with silicone and parchment liners but not with paper liners. Alternatively, you can spray muffin tins generously and pop the muffins out when warm.