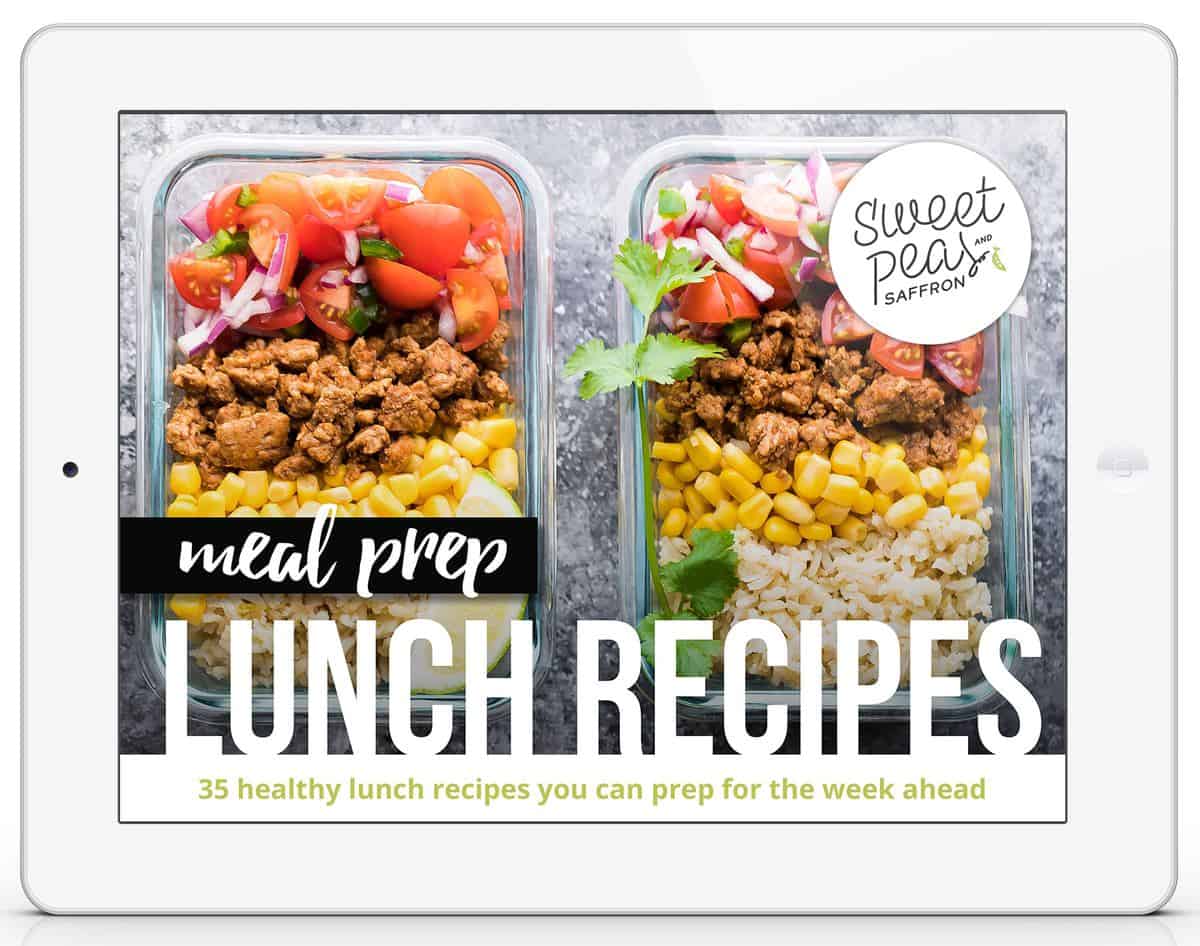 $12.99 USD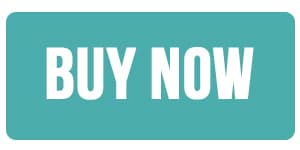 Save money. Reduce stress. Eat healthier!
With the 35 healthy meal prep lunch recipes in this eCookbook, you will:
save time and money
reduce early-morning stress
enjoy nutritious and filling meals
set your day off on the right path!
What's included in this eCookbook?
35 of your favorite meal prep lunch recipes from the Sweet Peas & Saffron website. Each can be prepared ahead on the weekend and stored in the fridge or freezer.
full nutritional information for each recipe to keep you on track with your health goals
storage and serving instructions
photos of each recipe
food safety tips to follow while meal prepping

What recipes will I find in this eCookbook?
35 favorite meal prep lunch recipes from Sweet Peas & Saffron, now all in one convenient PDF!
14 vegetarian, 17 chicken and 4 turkey prep ahead lunches
meal prep bowls, soups, jar salads
a combination of lunches served hot and cold
Recipes include:
Turkey Taco Lunch Bowls
Honey Sesame Chicken Lunch Bowls
Meal Prep Pesto Chicken Pita Pockets
Freezer Black Bean Cauliflower Rice Burritos
Southwestern Sweet Potato Lentil Jar Salads
Meal Prep Chopped Chickpea Salad
Cauliflower Cashew Lunch Bowls
Thai Curry Sweet Potato Lentil Soup
Freezer Turkey Zucchini Noodle Lasagna
Moroccan Couscous Meal Prep Bowls

e-Cookbook? How does that work?
This is a digital cookbook, meaning it is in PDF format and viewable on your computer, tablet or smartphone. It can also be printed on your home printer if need be.
The fine print...
Return Policy
I want you to love this cookbook. If you are not completely satisfied with your purchase, you have up to 7 days to request a refund.
Payment Options
You can use a credit card (Visa, Mastercard, AMEX, Diner's Club, Discover) or PayPal!