Spending 1 hour meal prepping will: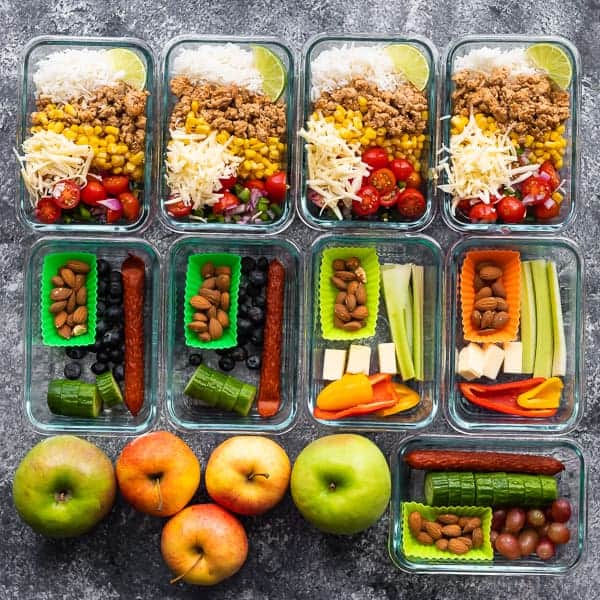 Take the guesswork out of meal prep
 During the Lunch Prep Challenge, you will receive
weekly recipes - tried and true meal prep recipes that still taste great on day 4
shopping lists - to save you time
tips and tricks - to help you meal prep efficiently
video prep tutorials - so you know exactly how to prep and store your lunches
access to a Facebook community with 15,000 friends to cheer you on
You will spend one hour on the weekend, preparing your lunches for the week…that's it!
Then simply grab your already-made lunch and prepare to feel energized, less stressed, and ready to meet your day.
Subscribe to My Newsletter For Access To The Challenge!
Join now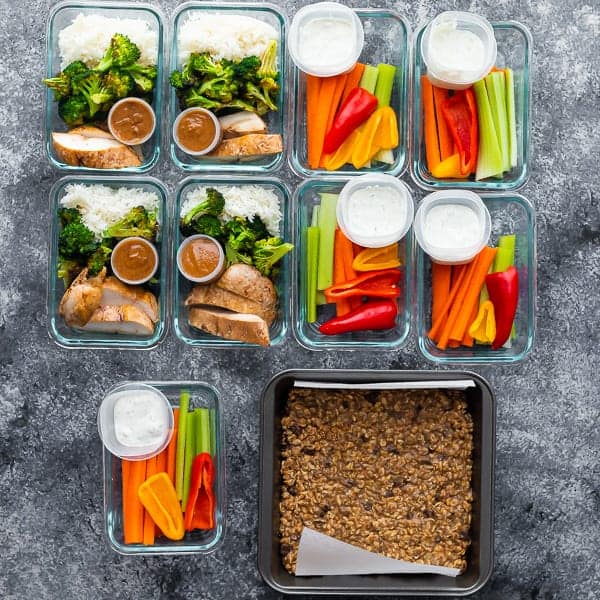 Join the Lunch Prep Challenge
Example Recipes
A sneak peek into the fun
Over the course of two weekends, we'll be prepping recipes such as: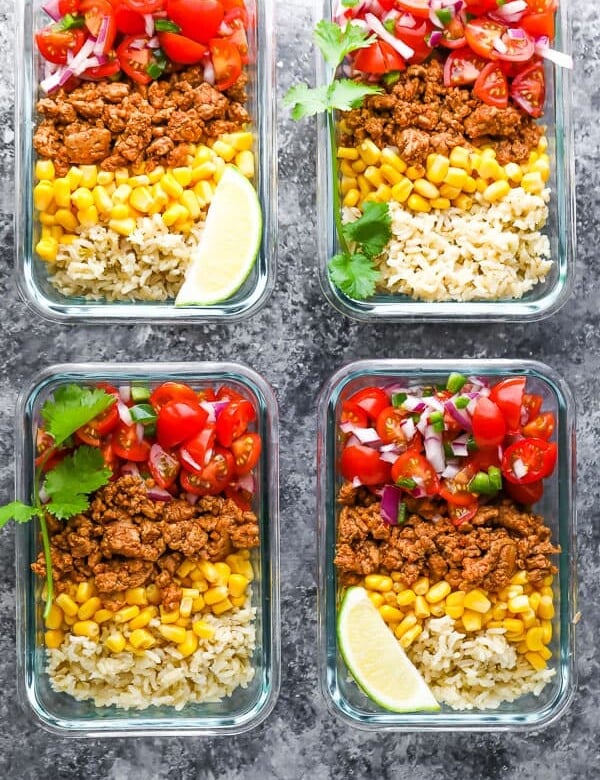 Turkey Taco Meal Prep Bowls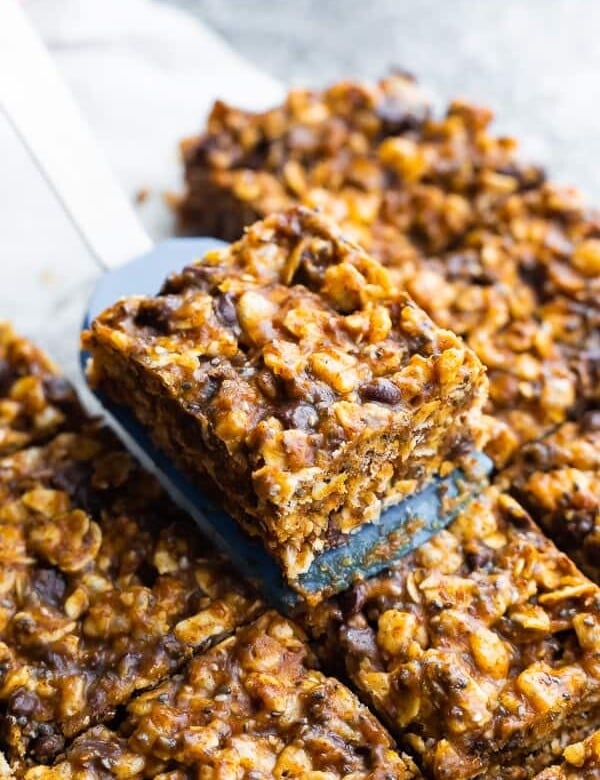 No Bake Snack Bars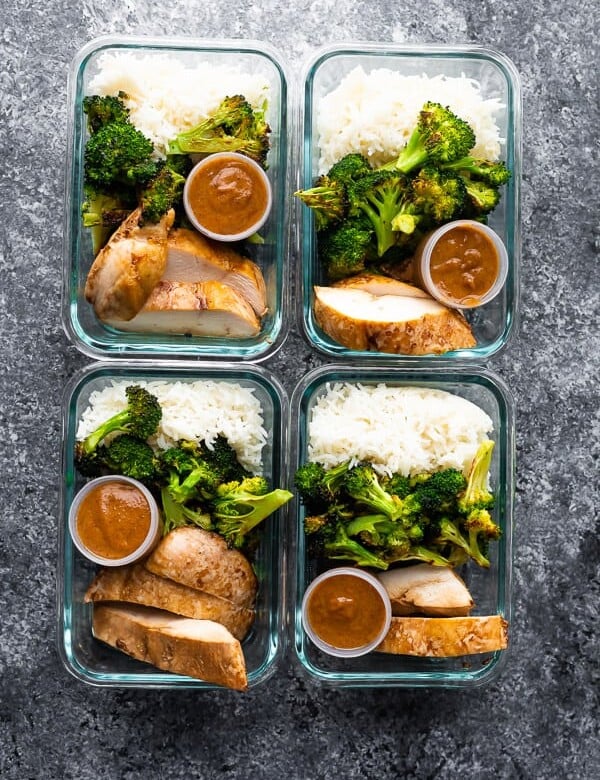 Thai Chicken Lunch Bowls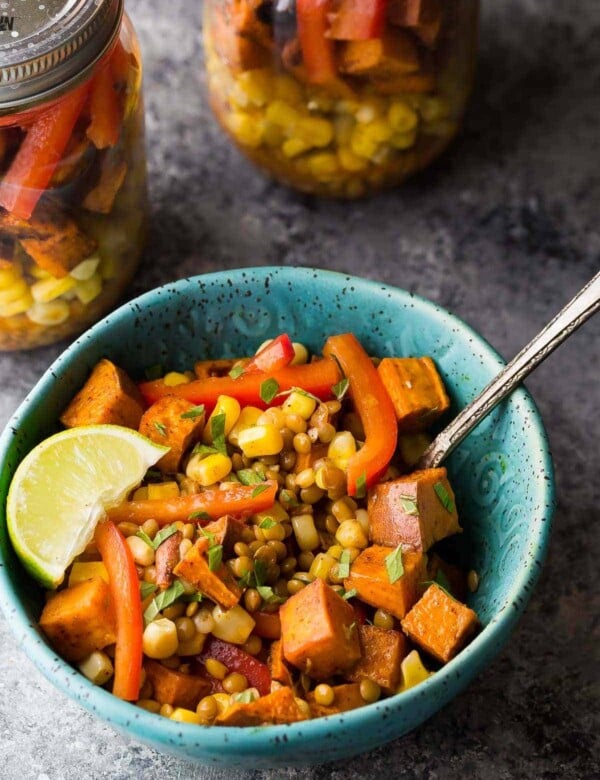 Southwestern Sweet Potato & Lentil Jar Salads
Five-Star Reviews: What Others Are Saying About The Lunch Prep Challenge
What a difference it makes
I loved this challenge! Too often I skip lunch because I am rushed in the morning. But by making my lunch ahead of time, it was grab & go! What a difference it makes! - Lisa
Saves Money
This is my second challenge and I find them absolutely brilliant. More time for me, saves money, delicious and healthy meals. What do you have to lose…
What a lifesaver
What a lifesaver! This prep helped me change some bad habits at a time when I needed to be eating healthy. It was easy, fun, and got me energized to continue making healthy choices.  - Chelsea
I dropped a kilo
It was my first time meal prepping anything, I am always a fussy eater but thought I would give it a try and absolutely enjoyed all the recipes, set aside a few hours on Sunday and enjoyed prepping lunch and in the process I dropped a kilo.  - Gaby
FAQ
How long does it run for?