This simple step will:
help you and your family eat healthier
save you time and money during the week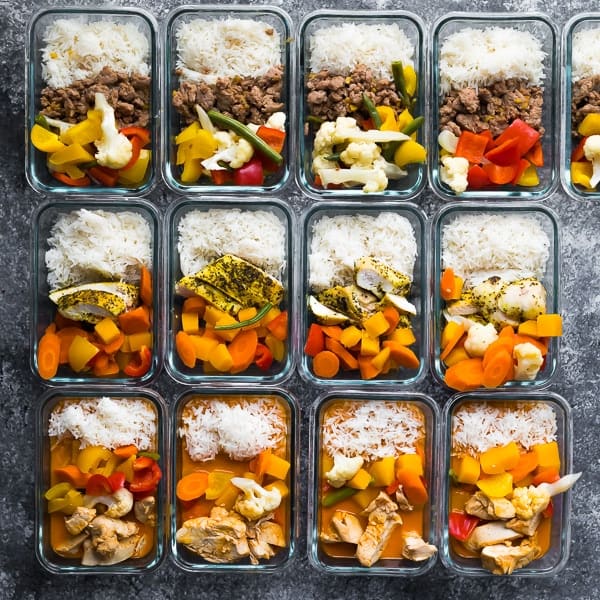 What to Expect
During The 2 Week Freezer Meal Prep Challenge, You'll Receive:
weekly recipes
shopping lists
tips and tricks
access to a Facebook community with video prep tutorials
You will spend 1-2 hours on the weekend, stocking up your freezer with healthy breakfasts, lunches & dinners!
Prepare to feel less stressed and more organized!
Subscribe to My Newsletter For Access To The Challenge!
Join now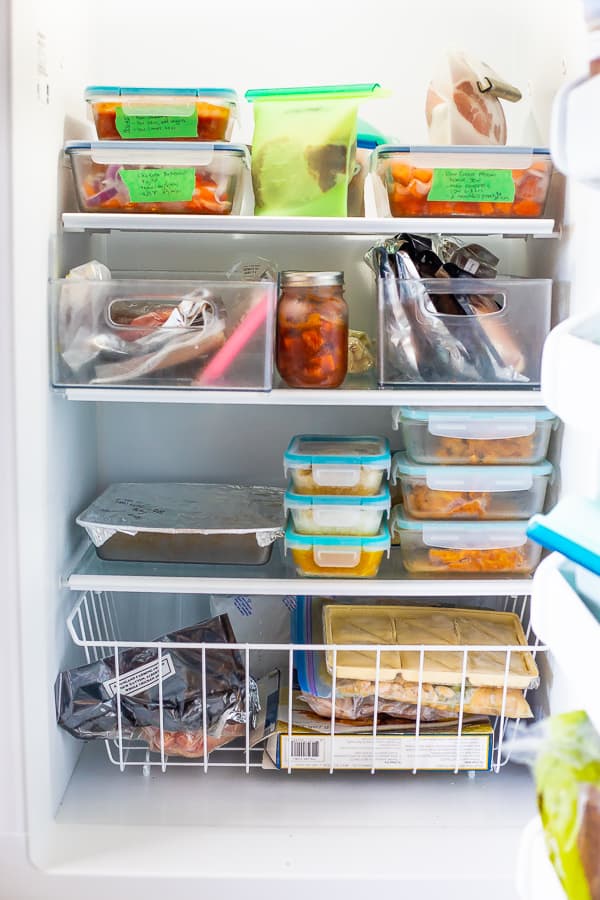 Join the Freezer Meal Prep Challenge
Example recipes
A sneak peek into the fun
Over the course of two weekends, we'll be prepping four dinners (16 portions) and 12 lunches. Though these recipes have meat as written, vegetarian alternatives are provided where possible: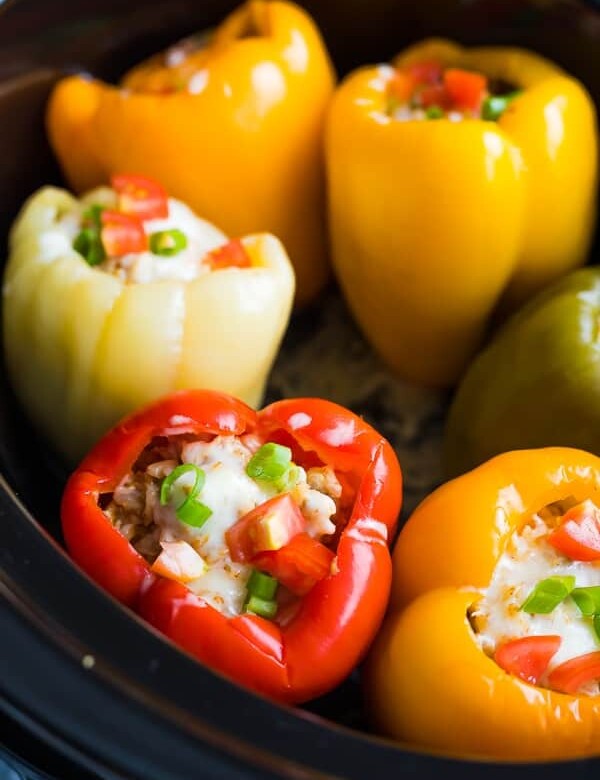 Stuffed Peppers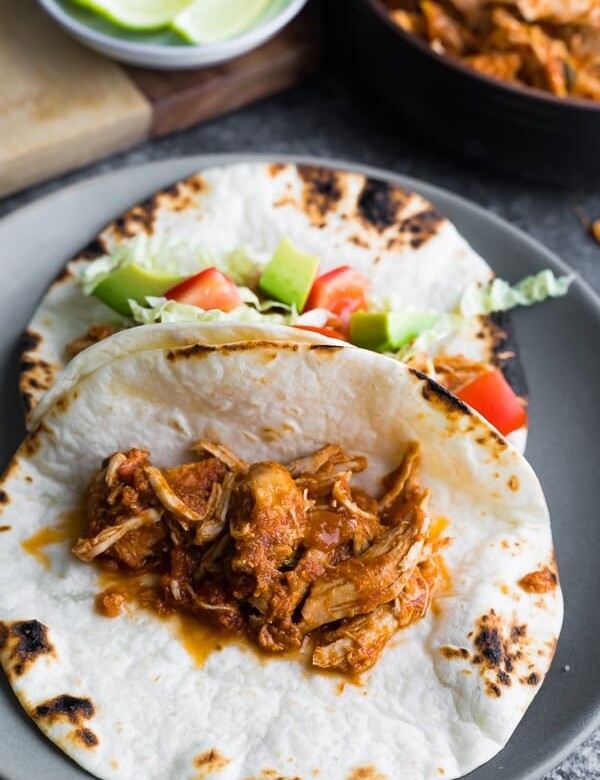 Salsa Chicken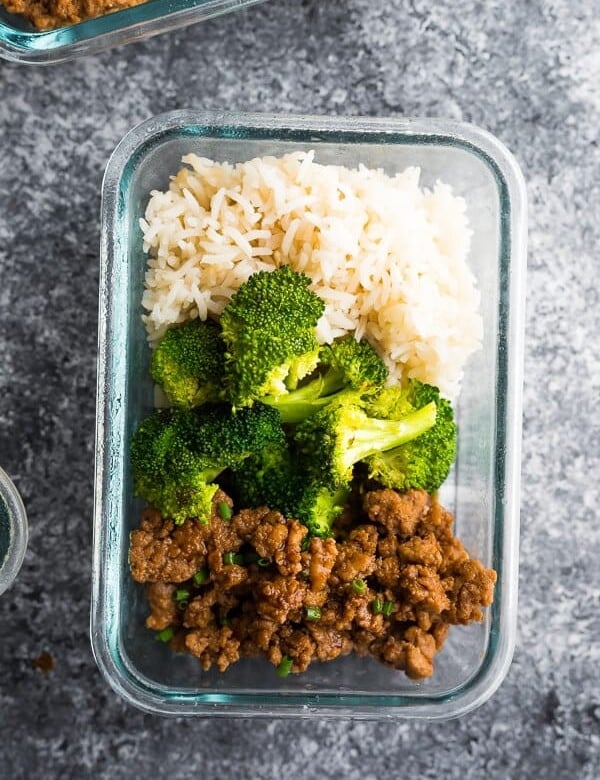 Korean Turkey Bowls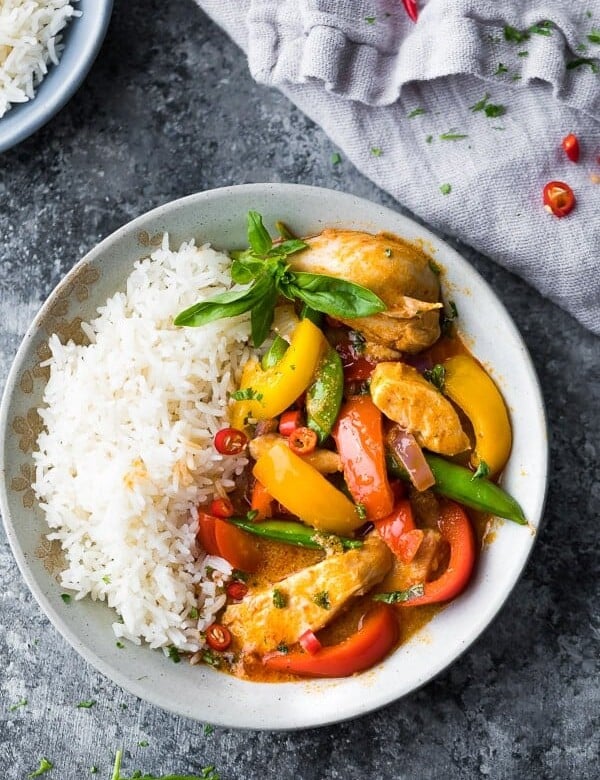 Thai Red Curry
Five-Star Benefits
When you have delicious and healthy meals waiting for you in the freezer, you are less likely to order take out.
You will feel peace of mind, and more organized.
You will be fuelling your body with nutritious ingredients.
It only takes 1-2 hours over the weekend!