60 of the BEST vegan meal prep recipes that you will find! Covering plant-based breakfasts, lunches, dinners, and snacks. These recipes are easy to prepare ahead for the week, and are packed with plant-based protein to leave you feeling full.
You will find many vegetarian meal prep recipes here on Sweet Peas & Saffron, but this post covers 100% plant-based meal prep options for every meal of the day!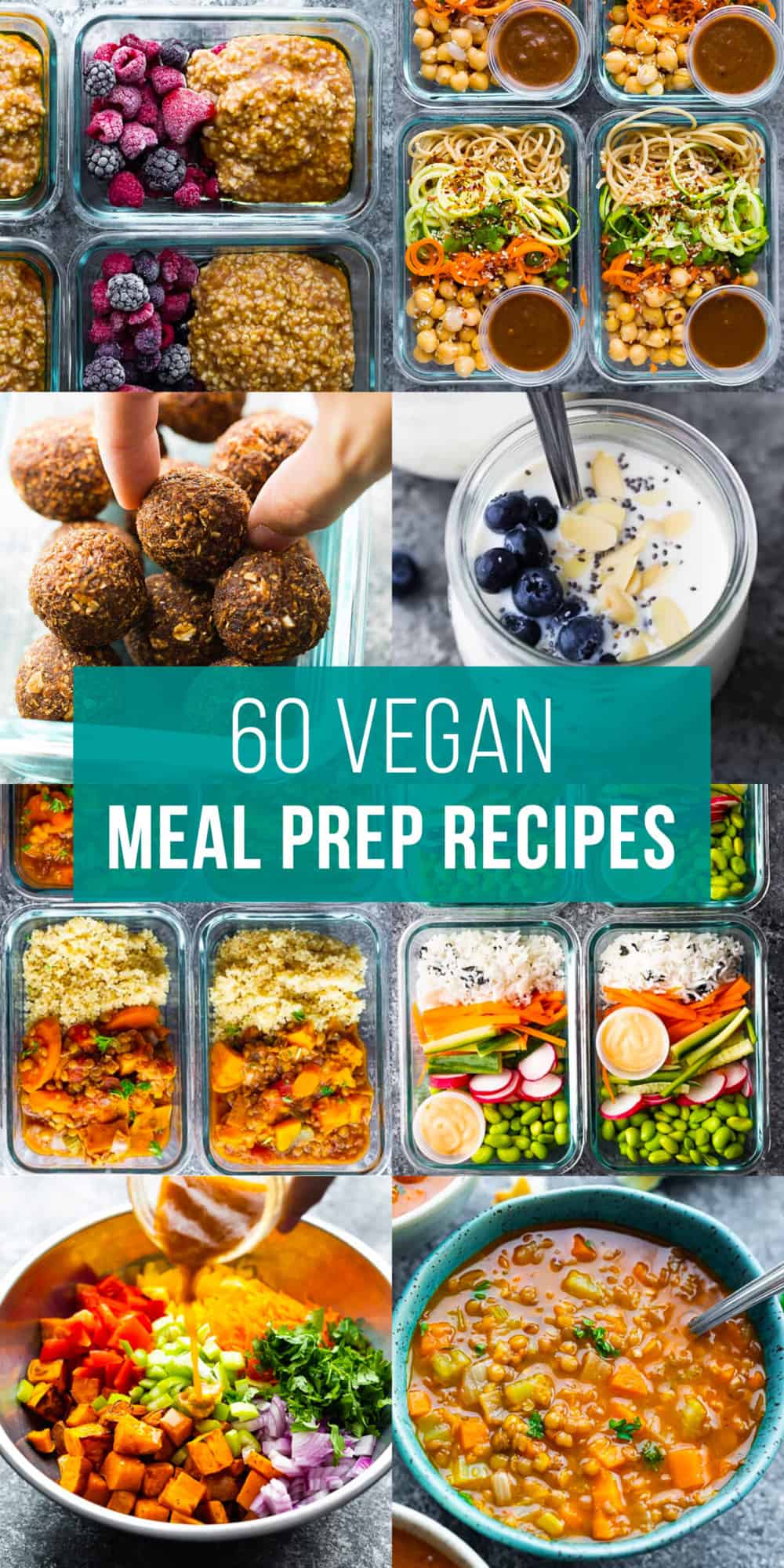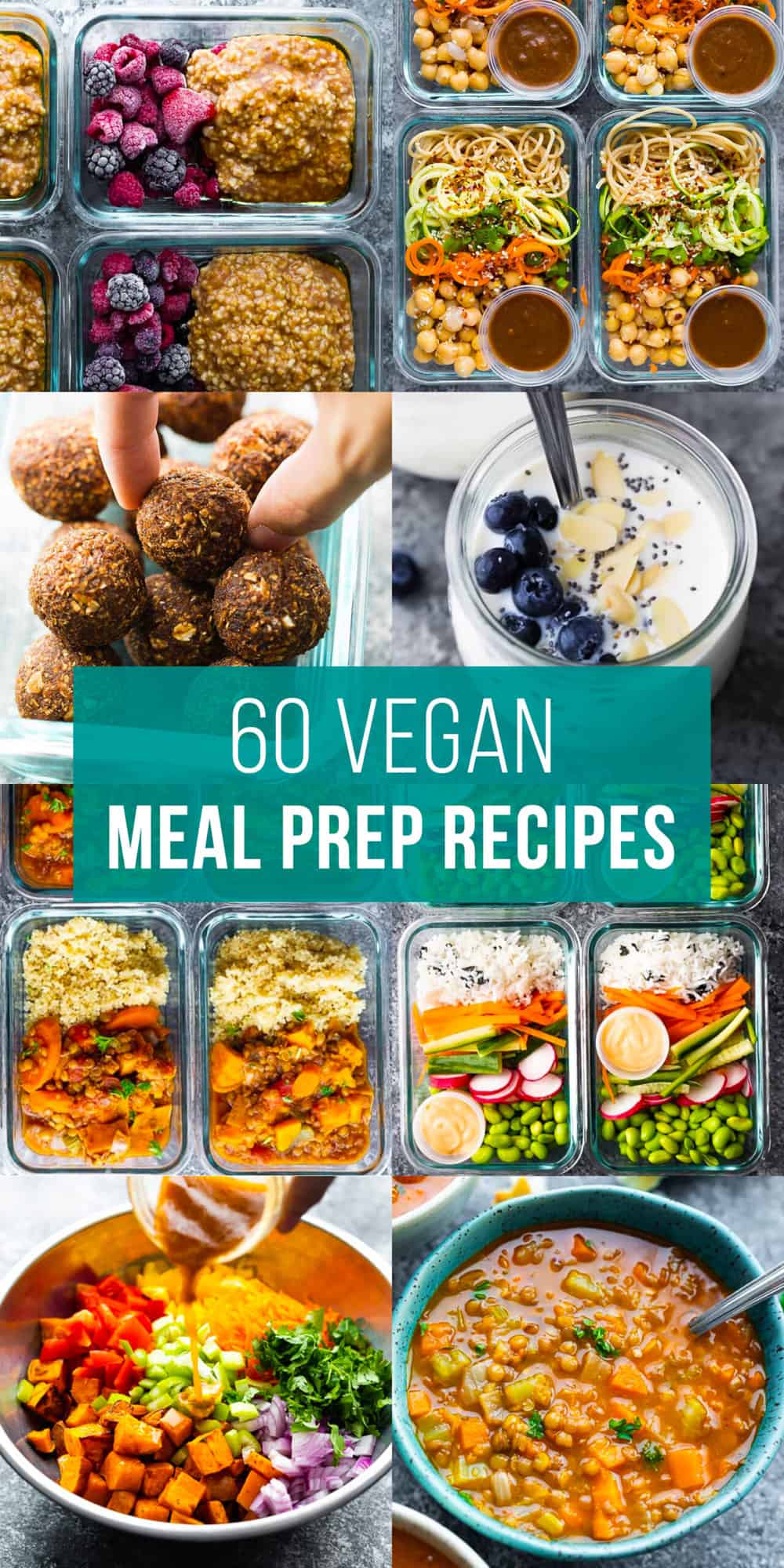 Eating plant-based meals is a great way to eat healthier and help the environment, but it can be challenging to find delicious vegan recipes that are easy to meal prep!
These plant-based recipes are easy to prep ahead and re-heat for breakfast, lunch, dinner, or pack as snacks! By cooking some of these vegan meals ahead and storing them in the fridge or freezer, you'll save so much time, stress, and money. Best of all? These vegan meal prep recipes are not just leafy salads, they are protein-packed meals to keep you fuelled throughout the day!
---
Vegan Breakfasts
Having your breakfast prepped ahead is a great way to reduce your morning stress. Meal prepping your breakfasts can take as little as ten minutes to portion out some overnight oats! All of these vegan meal prep breakfast recipes are fridge-friendly, and some of them are freezer-friendly as well.
Best meal prep containers - we love these weck tulip jars for prepping overnight oats, 2 cup meal prep containers for portioning out steel cut oats, and 1 pint jars for portioning out smoothie ingredients!
---
Lunches & Dinners
Vegan meal prep lunch and dinner recipes can be either cooked ahead and stored in the fridge for up to 4 days, or assembled ahead and cooked up in a slow cooker, skillet or Instant Pot! Check the recipe card of each recipe for specific details. Having these lunches and dinners prepped ahead is so helpful in reducing mealtime stress!
Best meal prep containers - our go-to for meal prep lunches and dinners are these 2 compartment bento boxes for prepping individual portions, or these 6 cup snapware food storage containers for large portions of food.
---
Vegan Snacks & Desserts
When you're meal prepping, don't forget about snacks and desserts! These healthy recipes will keep you out of that bag of tortilla chips (or chocolate chips) and will help you stay full with a boost of protein. Stock up your fridge or freezer!
Best meal prep containers - these 3 compartment bento boxes are ideal for prepping snacks, and silicone reusable storage bags are perfect for energy bites!
Recipe video
Check out four of our favorite vegan meal prep recipes in the video below! You can find more of my recipe videos on my YouTube channel.