Ten minute meal prep recipes- a little meal prep effort can go a long way in reducing your meal-related stress and keeping you on track with your healthy eating goals. These recipes and ideas are perfect for weeks when you are short on prep time.
When I started meal prepping, I thought I had to do it all. As in all the meals for the week: breakfast, lunch, dinner, snacks, all laid out, all perfect and Instagram-worthy. Or, I thought I had to prep a whole month's worth of freezer meals.
Turns out, you don't need to fall into either of these categories. Even picking ONE meal per week and focussing on prepping these meals ahead is going to make a world of difference in making your life easier, saving some money, and eating healthier.
After a busy summer, I've really thought hard about the type of recipe where you can 'squeeze' the prep work into the margins of your day when you're short on time, and today, I'm excited to be sharing them with you!
To kick things off, here's a video showing four easy meal prep ideas that will give you a lot of bang for your buck when it comes to prep time!
Four 10 Minute Meal Prep Recipe Ideas
Here are TEN 10-minute meal prep recipe ideas…all requiring under 10 minutes of effort to prep!
1. Freezer Slow Cooker Recipes
Easy prep, even easier cooking. Win win!
(pictured) Slow Cooker Chickpea Tortilla Soup (Freezer to Crock Pot)
Check out these other no cook, freezer slow cooker recipes:
Slow Cooker Cilantro Lime Chicken
Slow Cooker Lemon Garlic Chicken Thighs
Slow Cooker White Chicken Chili
Slow Cooker Butternut Squash Lentil Curry
Thai Slow Cooker Chicken & Wild Rice Soup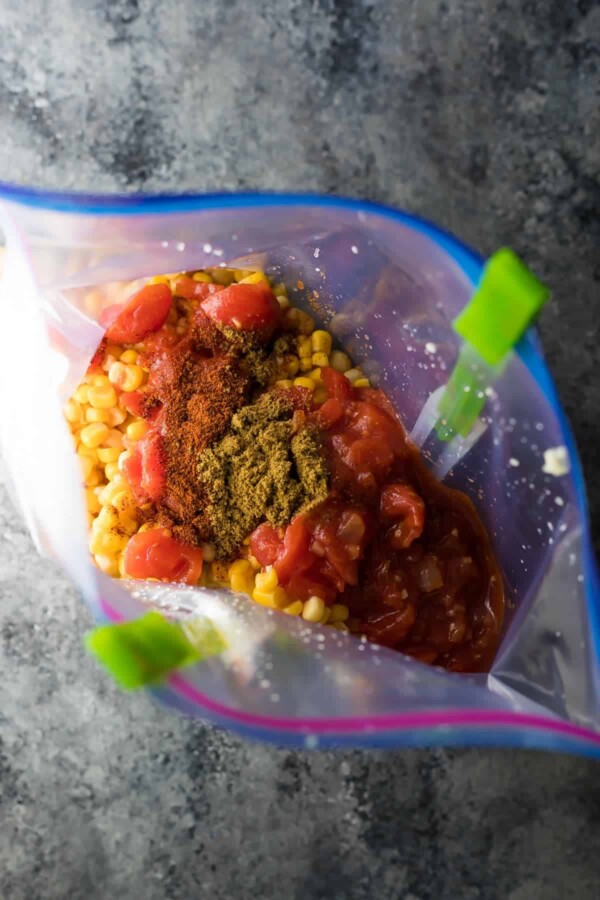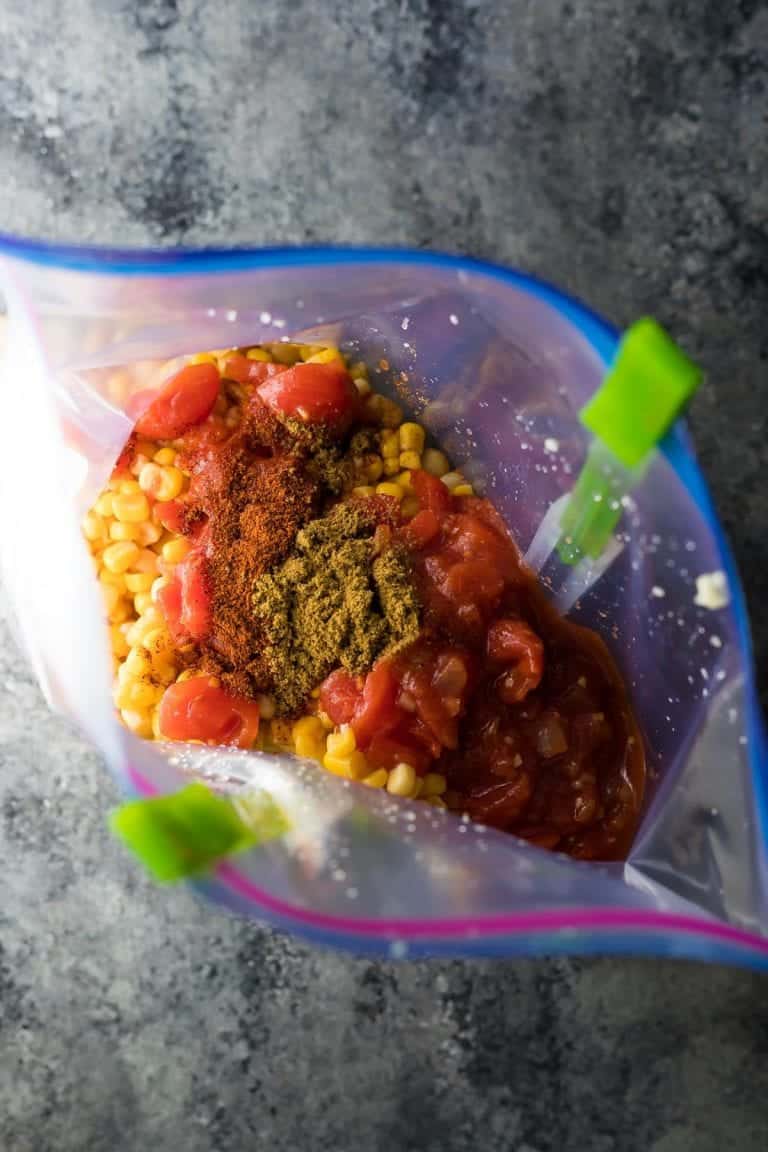 Simple, easy and makes a huge difference when you're trying to decide what to have for dinner!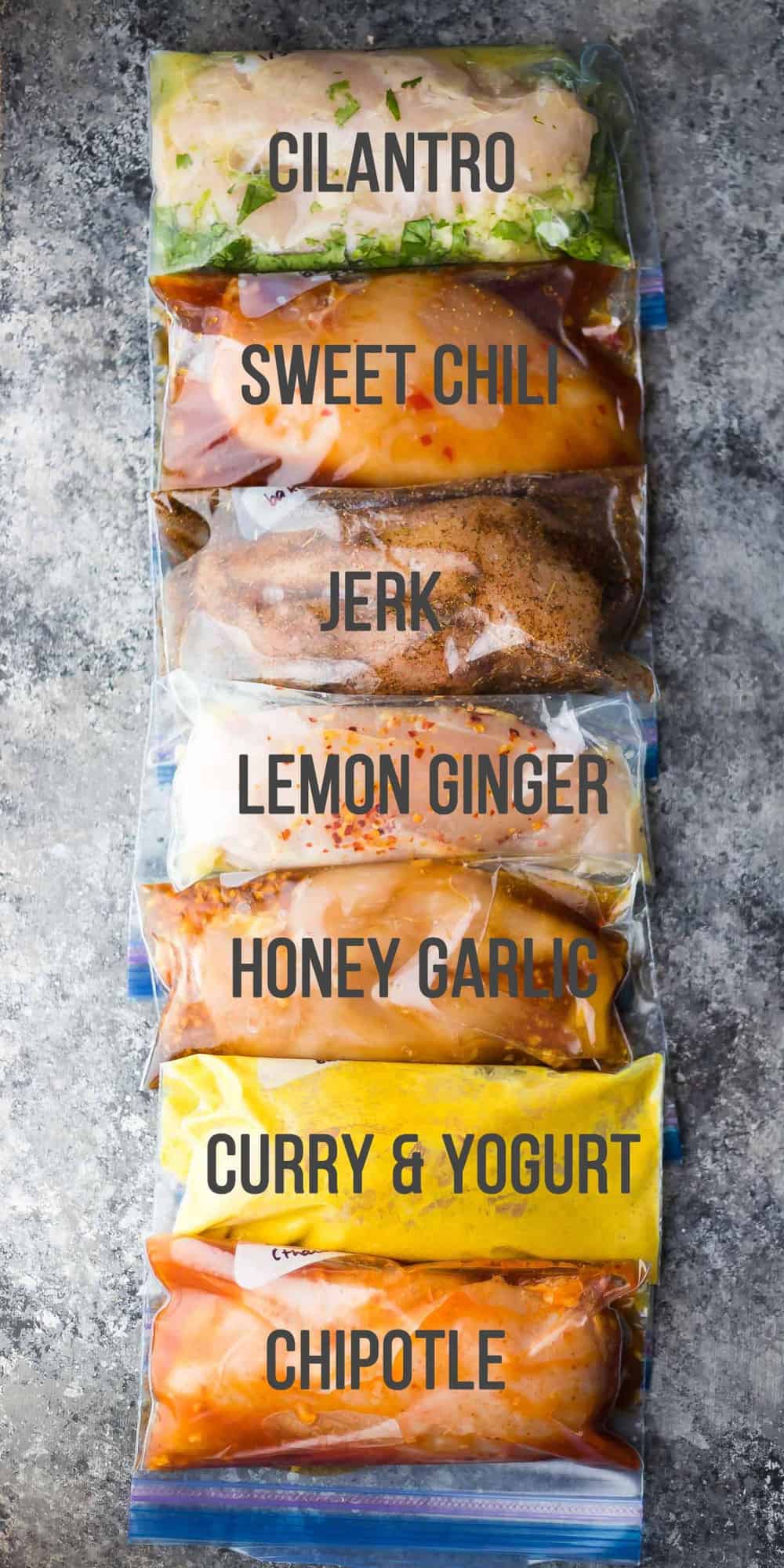 3. Freezer-Friendly Stir Fry Sauces
Having these stashed in your freezer makes dinner decisions easy to make!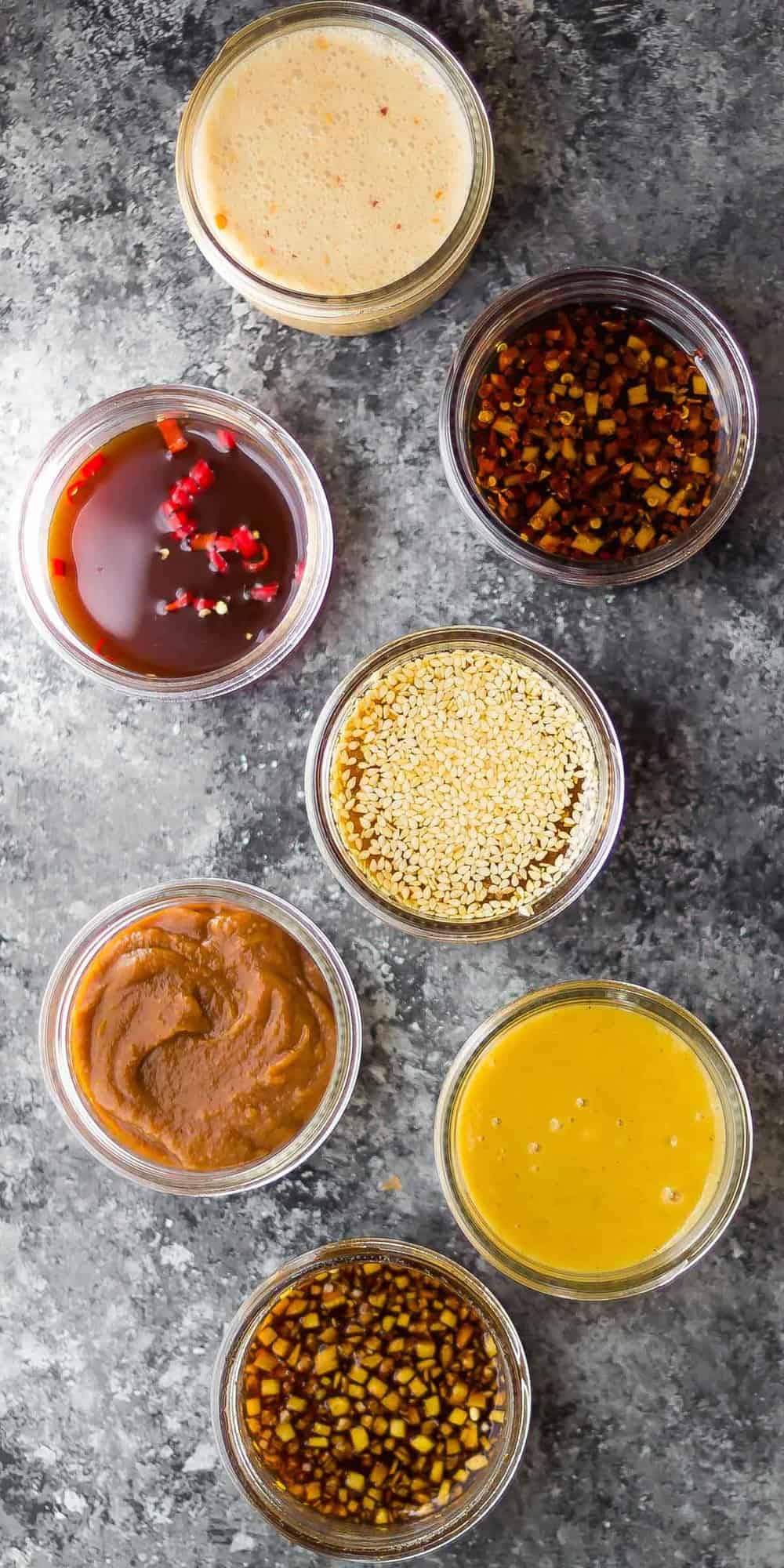 4. Shredded Chicken in the Slow Cooker
Or beef, or pork, or beans…point is, throwing together a batch of these recipes into the slow cooker takes minutes and having them waiting for you in the fridge or freezer makes meals so easy!
(pictured) Slow Cooker Sweet Chili Chicken
Check out these other no cook, easy prep, big batch recipes:
Slow Cooker Honey Lime Chicken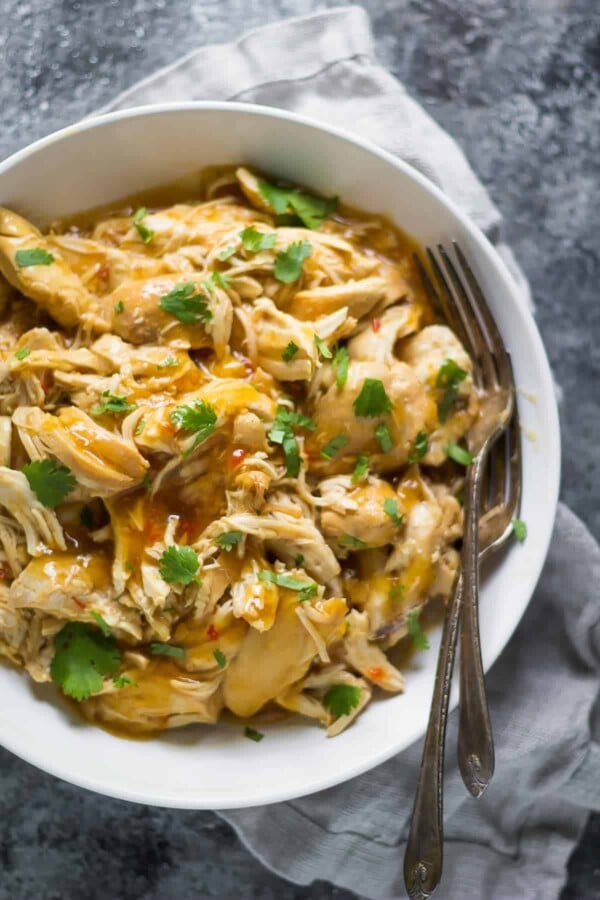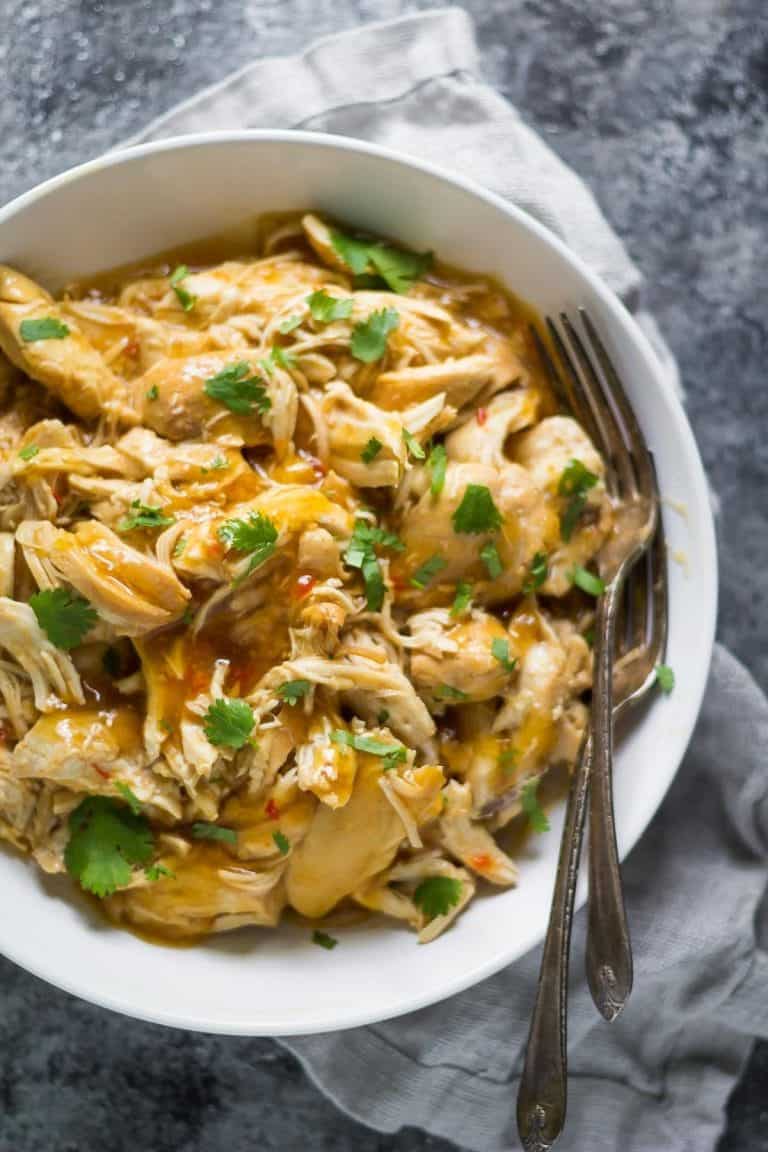 Having these stashed and waiting for you in the freezer will encourage you to drink so many more smoothies!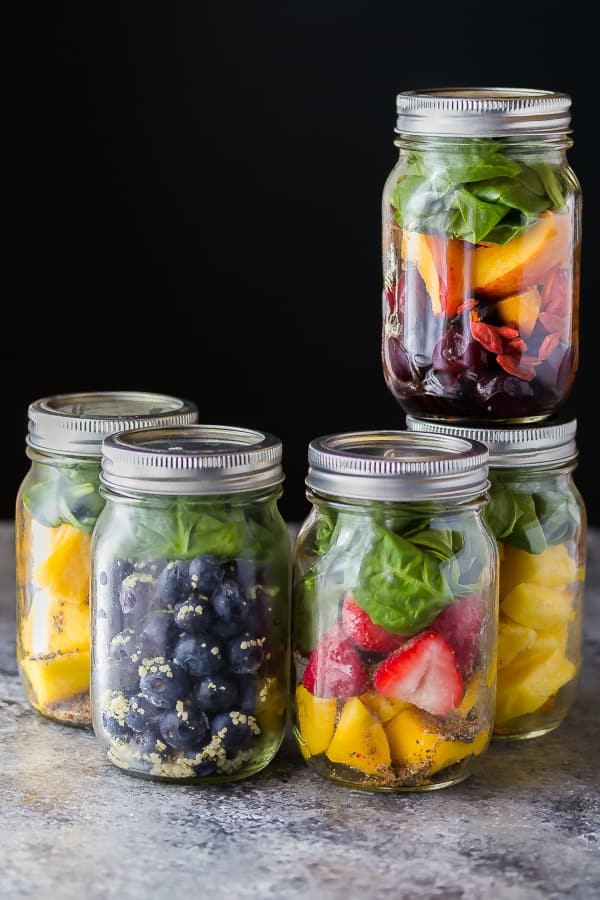 Prep these ahead and you'll have breakfast or a healthy, fruit-filled snack waiting for you in the fridge!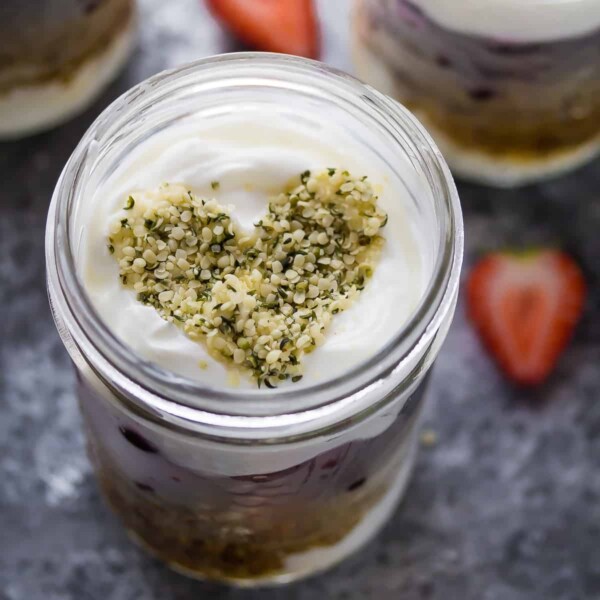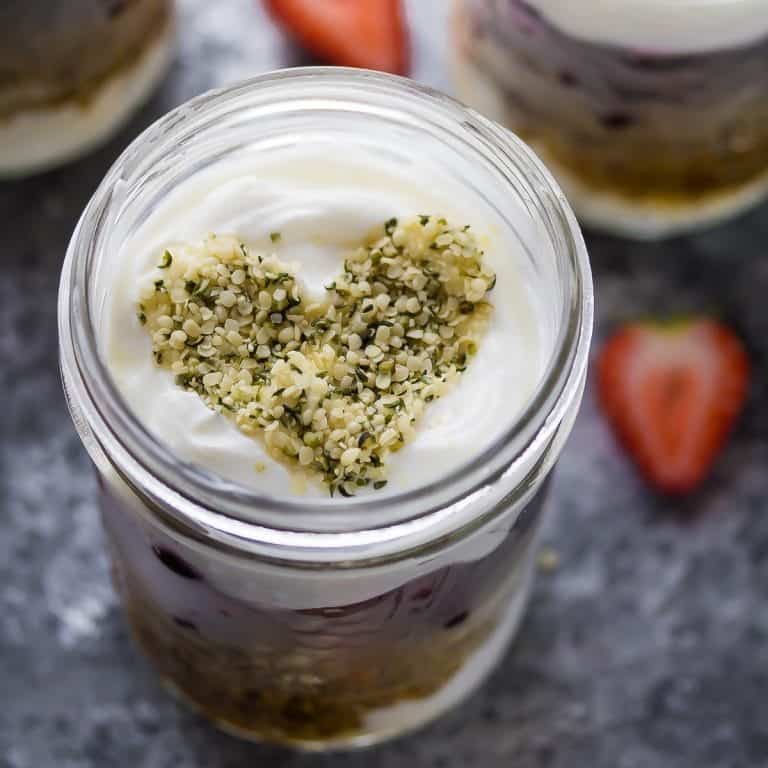 7. Overnight Oats
Prep these up to 4 days ahead for easy grab and go breakfasts!
(pictured) Blueberry Cheesecake Overnight Oats
also check out these Triple Berry Overnight Oats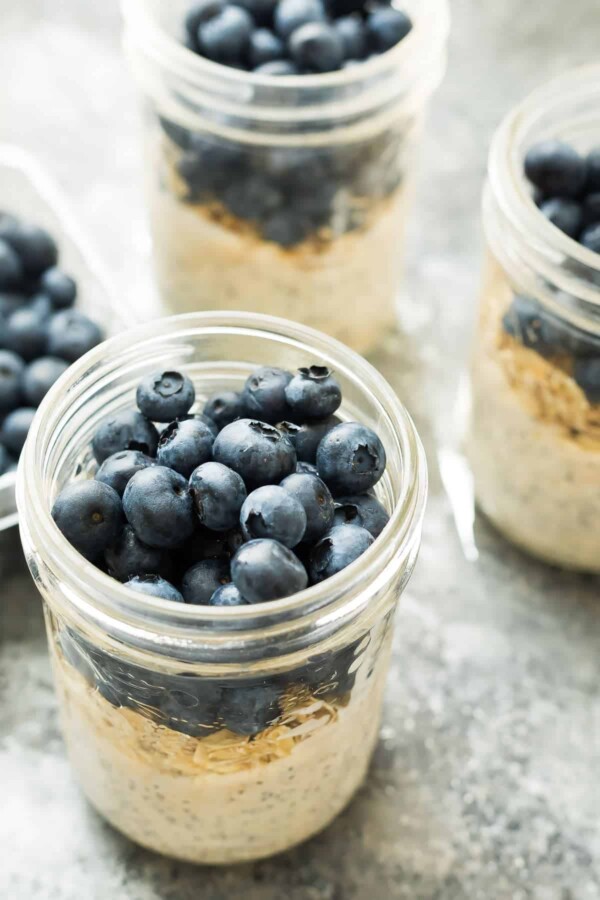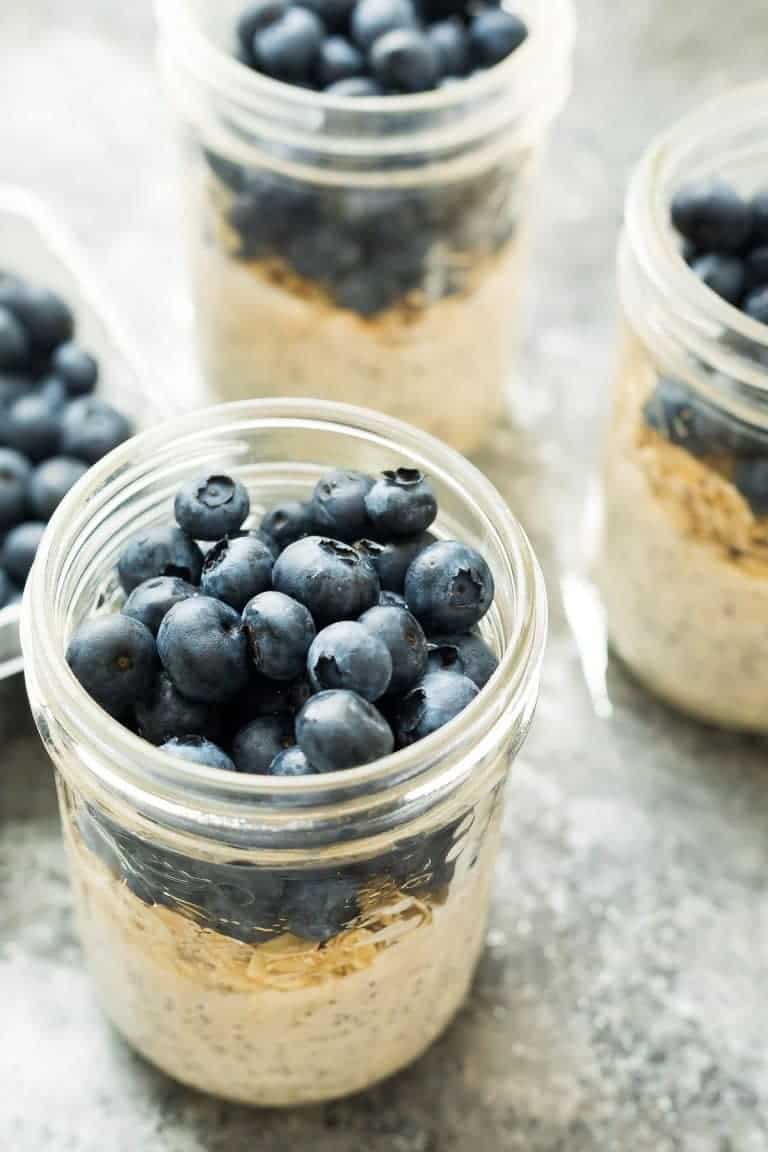 Toss these in the Instant Pot for a hands-off, easy breakfast option!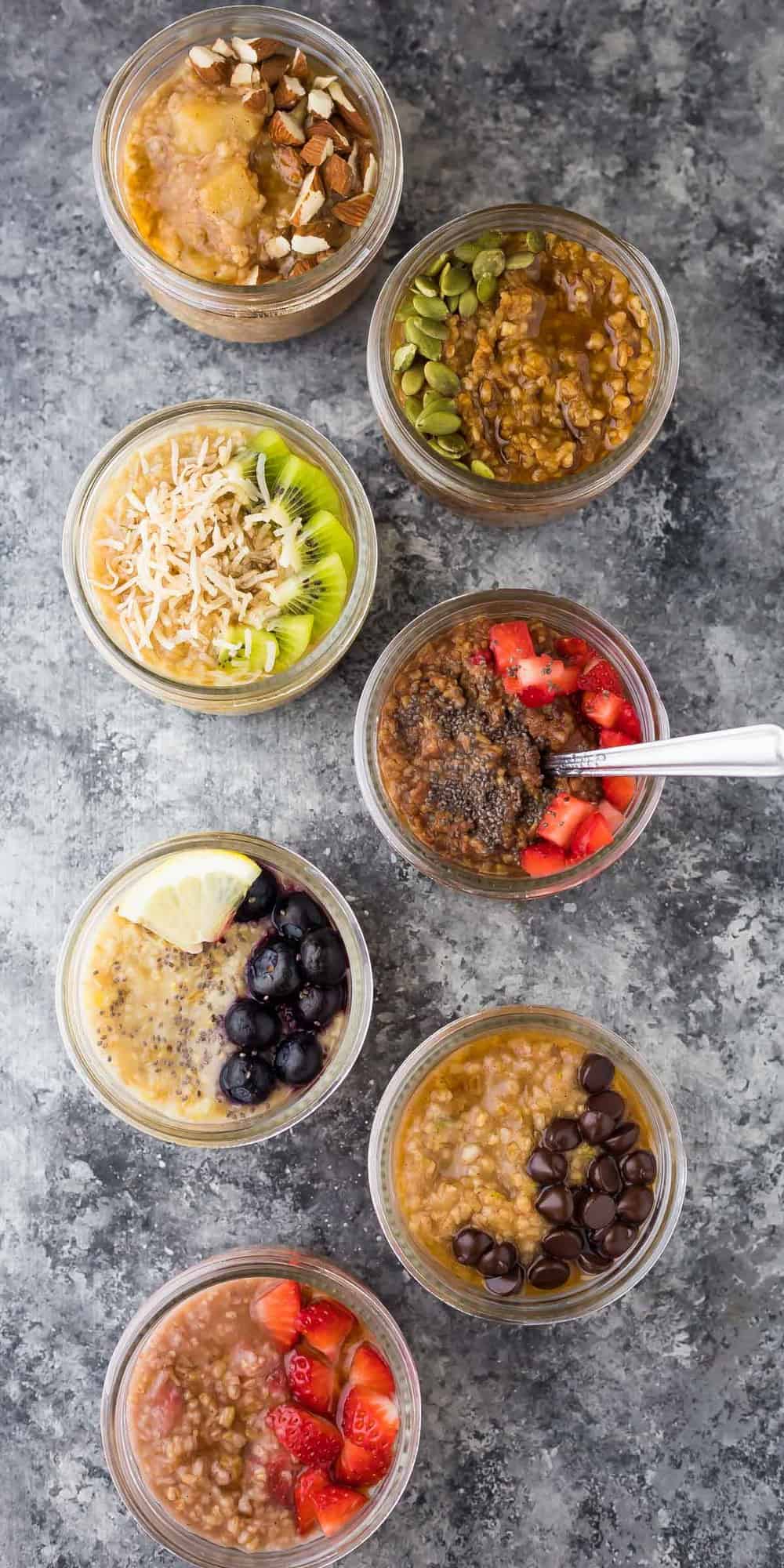 9. Trail Mix
One of the easiest snacks you could prep. I like a mix of almonds, dried cranberries and chocolate chips. Stick to a portion size of 1/4 cup or less.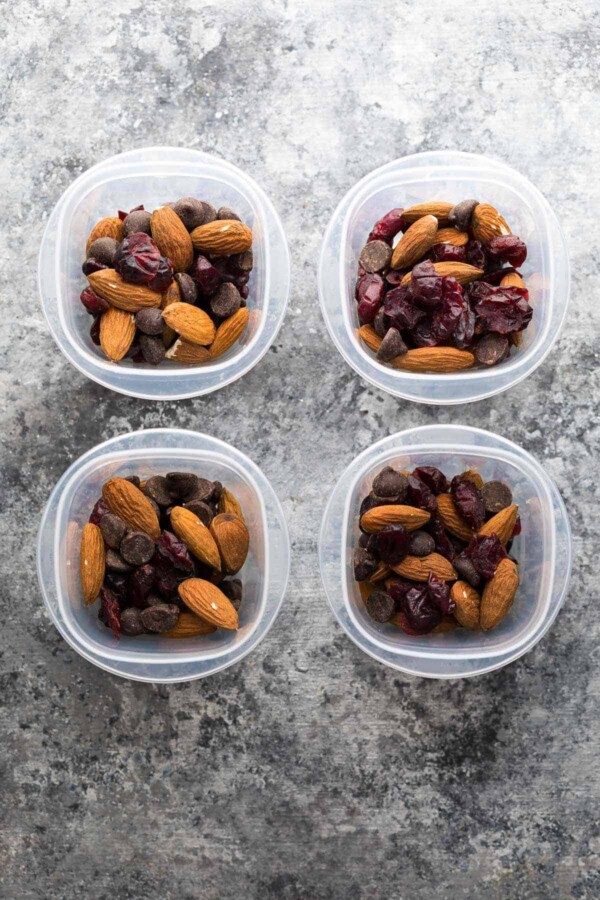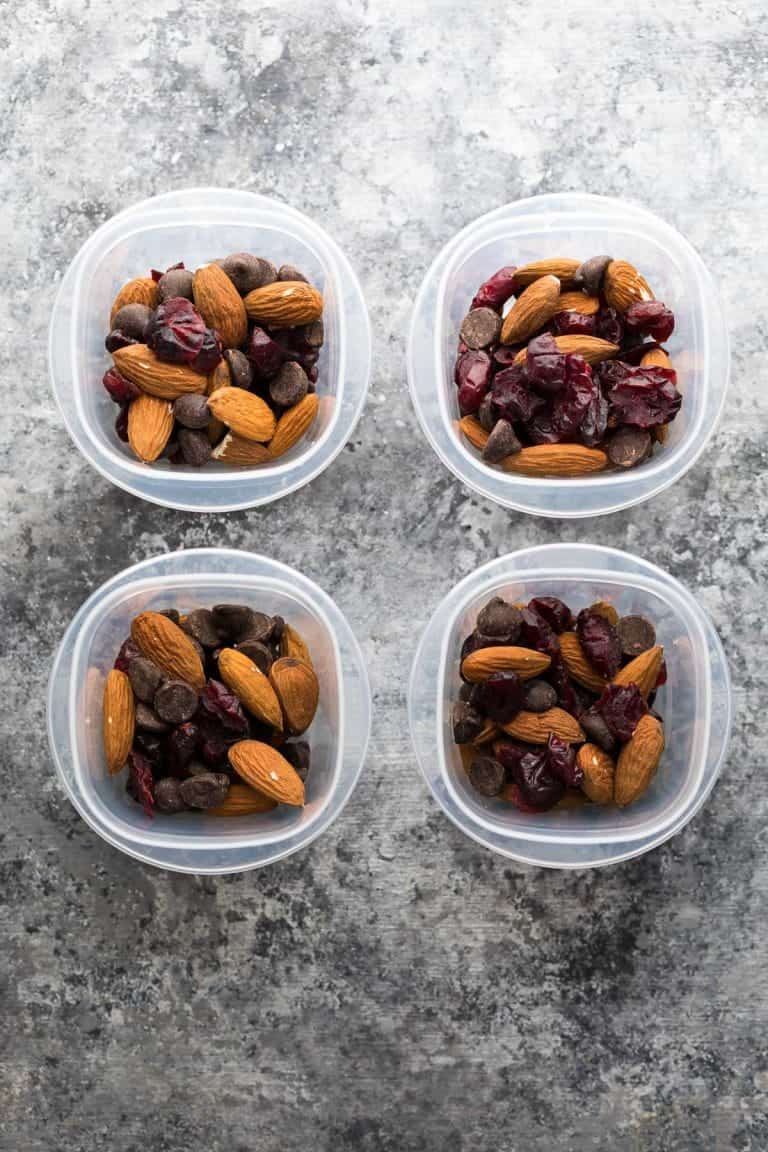 10. Prep your grains
Cook up a batch of rice, quinoa, barley or pasta. I love using my rice cooker for a super hands-off approach. It's so handy to have in the fridge for throwing into salads, breakfast quinoa, or using with stir fries.
(pictured) Berry Almond Breakfast Quinoa