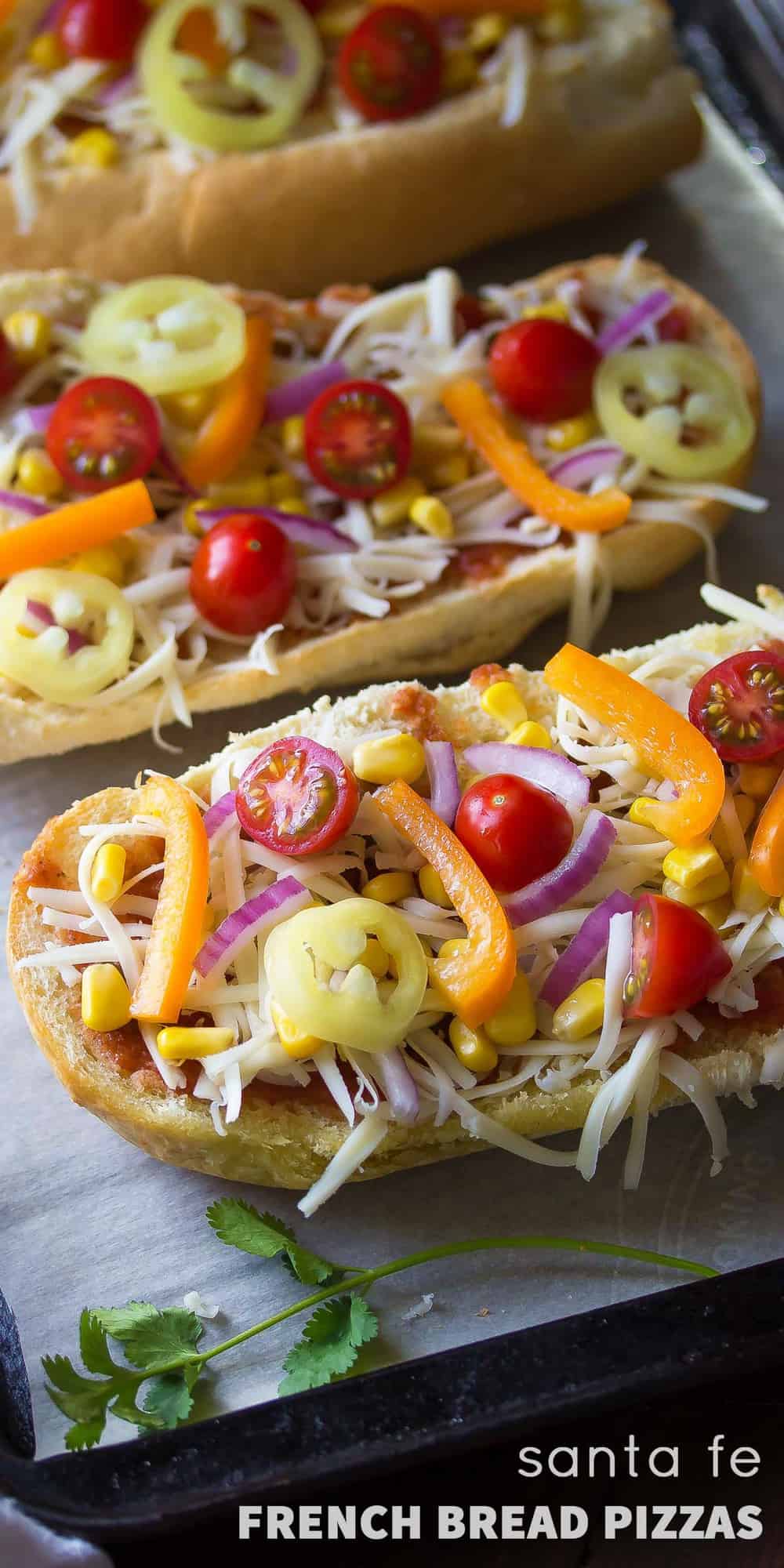 These French bread pizzas are topped with salsa, chiles, corn, tomatoes and bell peppersa simple and super-flavorful dinner recipe that is ready in 30 minutes!
Hi hi! On Tuesday I promised you a super easy dinner recipe, and here I am! Back with one of the easiest dinner recipes ever.
You know that moment when you see something on Pinterest and you say to yourself "that will be mine, I must have it"? Well that was me and French bread pizzas. And yes, I'm totally a creepy food stalker on Pinterest 😉
I knew we were meant to be together: carbs, cheese, pizza toppings….ready in 30 minutes…it's a match made in heaven the internet!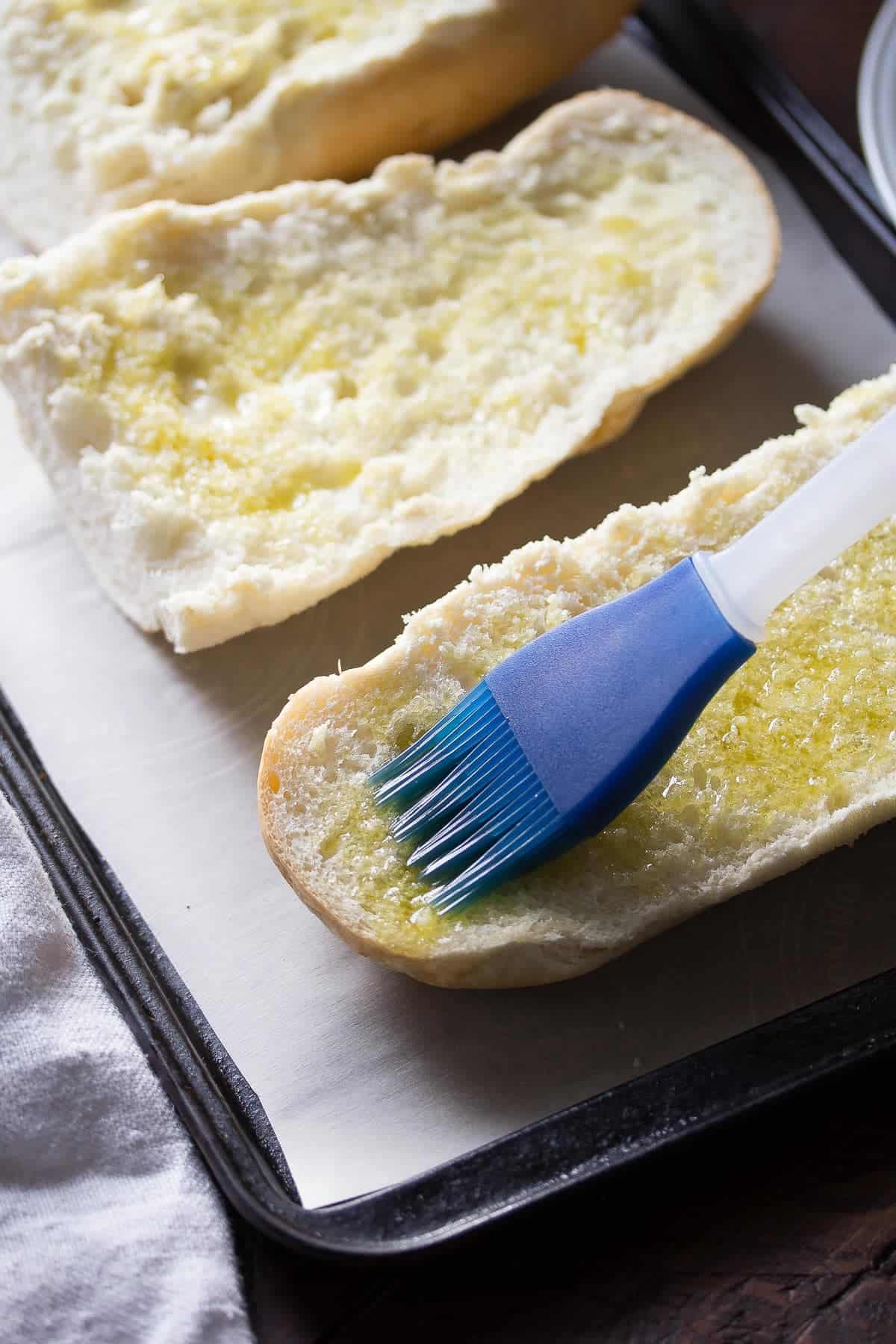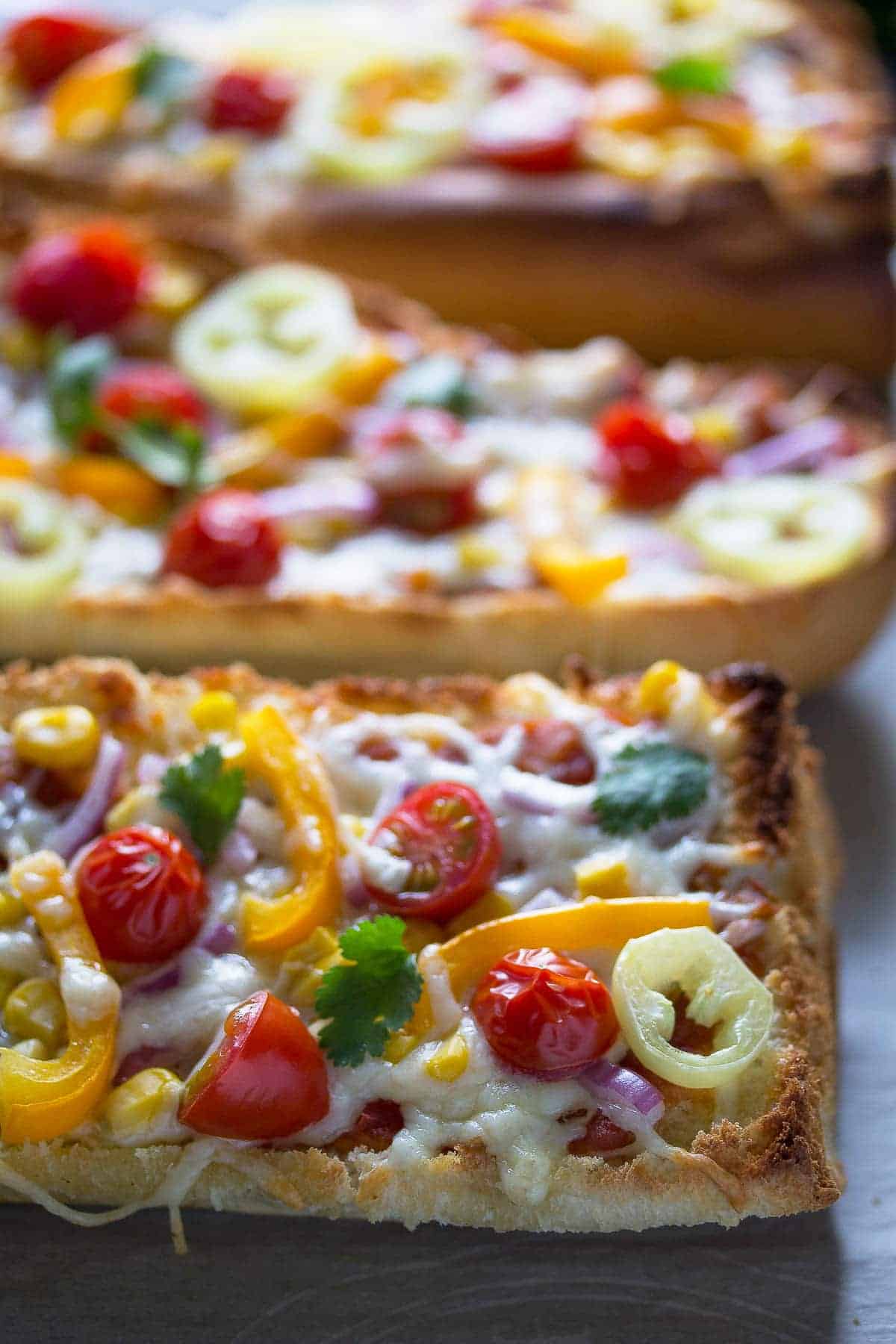 And for my own spin on French bread pizzas, I went with Southwestern flavors: corn, chiles, peppers, tomatoes, salsa…and it was delish!
I did have to try a few versions out before I settled on this one. One important step is to brush your bread with a little olive oil and put it in the oven to toast for a few minutes. This makes the bread crisp up a little so that when you spread the salsa on top, it doesn't soak in and get soggy.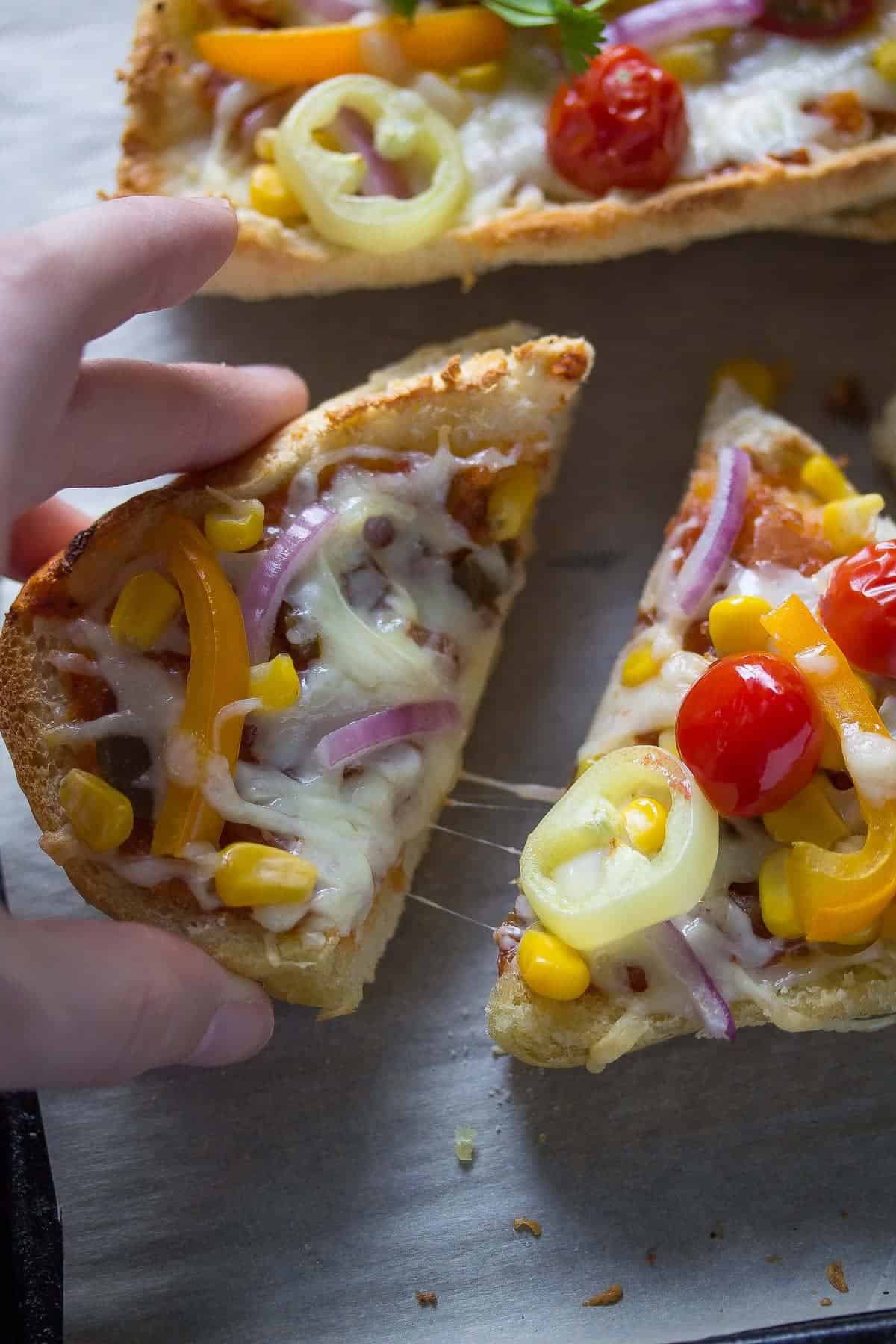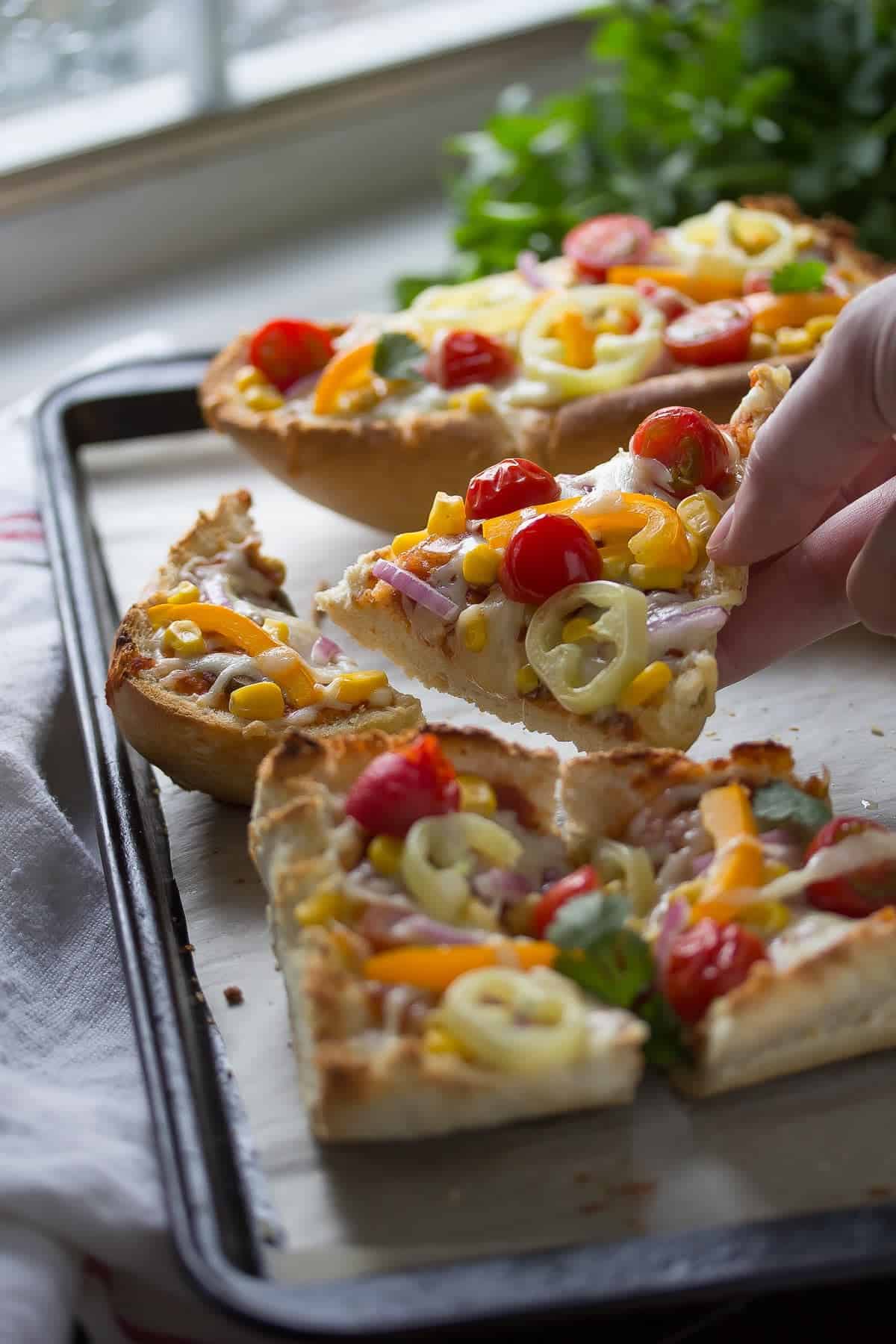 Next: salsa, cheese, toppings. Back in the oven.
When you take it out of the oven, you end up with a totally delicious crispy-on-the-outside-soft-on-the-inside crust with a touch of spice from the salsa and freshness from the veggies. And cheese!
While this version is vegetarian, it was also great with some shredded rotisserie chicken, and would also be great with black beans!
Basically, I have a new go-to when I want pizza but don't want to make my own crust. French bread is the way to go for sure!