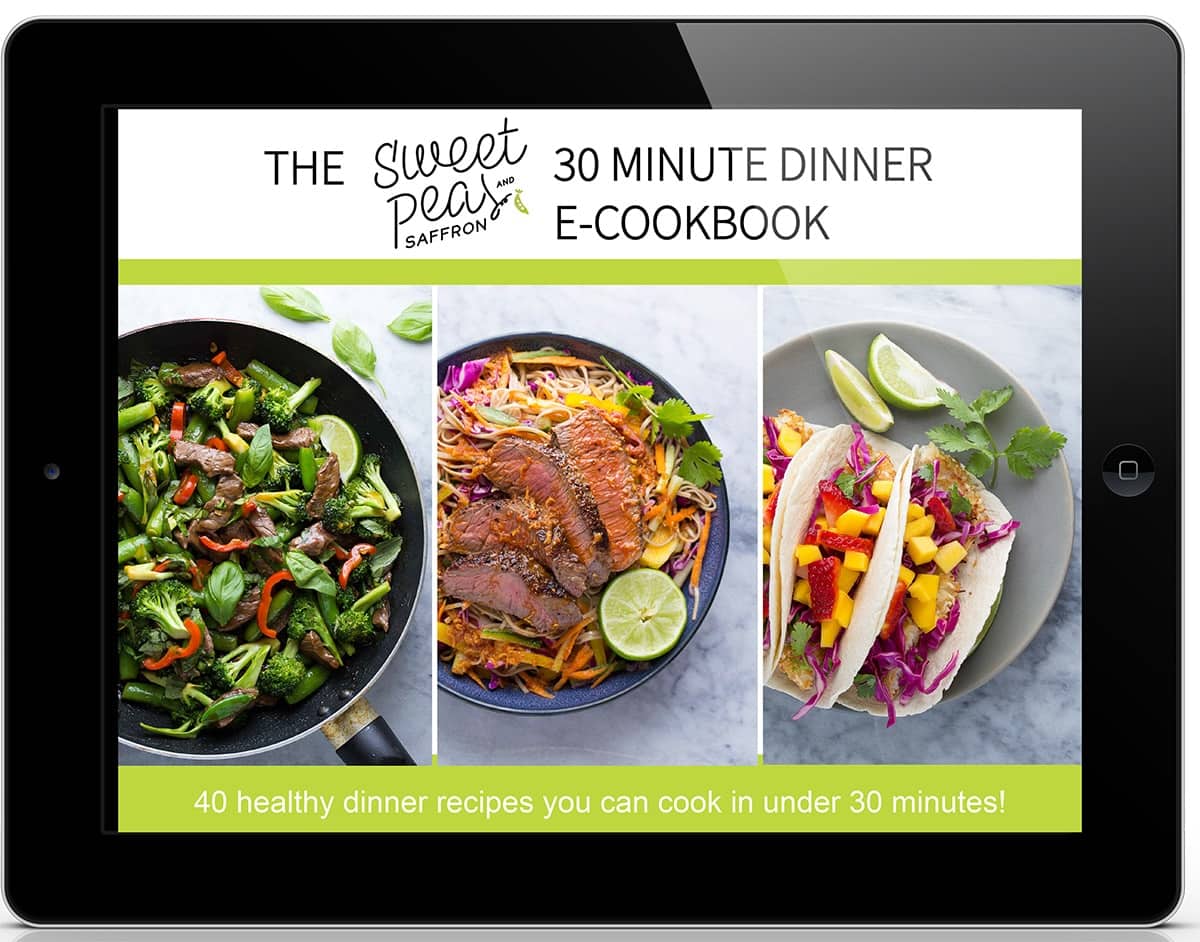 Let's face it: dinner is hard.
Especially if you are working full-time and have a family to feed.
Enter the Sweet Peas & Saffron 30-Minute Dinner e-Cookbook. A book FULL of 40 Healthy Dinner Recipes that are ready in 30 minutes or less!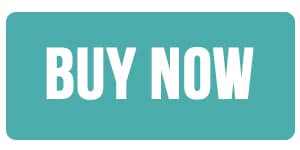 What you will find in this 30 Minute Dinner e-Cookbook:
A big, beautiful photo for each recipe

Simple, concise instructions with no weird ingredients
Full nutritional information
Meal prep tips to help you get a head start on the recipe
Some delicious recipes you will find in this 30 Minute Dinner e-Cookbook:
Thai Curry Steak & Soba Noodle Salad
Salmon Pattie Pitas with Lime Mayo
Coconut Fish Tacos with Margarita Fruit Salsa
Roasted Brussels Sprouts Chicken Caesar Wraps
Lime Beef & Basil Stir Fry
Shrimp Burrito Bowls with Creamy Chipotle Dressing
Ratatouille Pasta Toss with Lentils & Herbed Goat Cheese
Smoky Beef Enchilada Skillet
One Pot Chicken Fajita Pasta
Thai Green Curry Chickpea Noodle Soup
Fish Taco Salad Bowls with Pickled Onions
Meatball 'Souvlaki' with Avocado Feta Sauce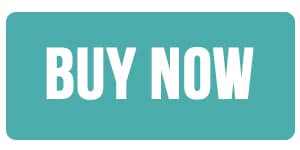 e-Cookbook? How does that work?
This is a digital cookbook, meaning it is in PDF format and viewable on your computer, tablet or smartphone. It can also be printed on your home printer if need be.

The fine print:
Return policy:
Payment options: