21 healthy make ahead breakfast recipes to stock up your fridge or freezer so you can squeeze in an extra 10 minutes of sleep in the morning! 
Make ahead breakfast recipes are an absolute godsend when you are rushing around in the morning.
I found myself skipping breakfast too many times, only to over-indulge later in the morning. After getting into the habit of prepping my breakfasts ahead, mornings have been so much less stressful!
Not only do I eat a healthy breakfast, but I save myself money and reduce my morning stress.
I've rounded up 21 Healthy Make-Ahead Breakfast Recipes. These can be stored either in the fridge or the freezer, making the morning routine just a little easier. Check them out!
1.Peach Baked Oatmeal from Sweet Peas & Saffron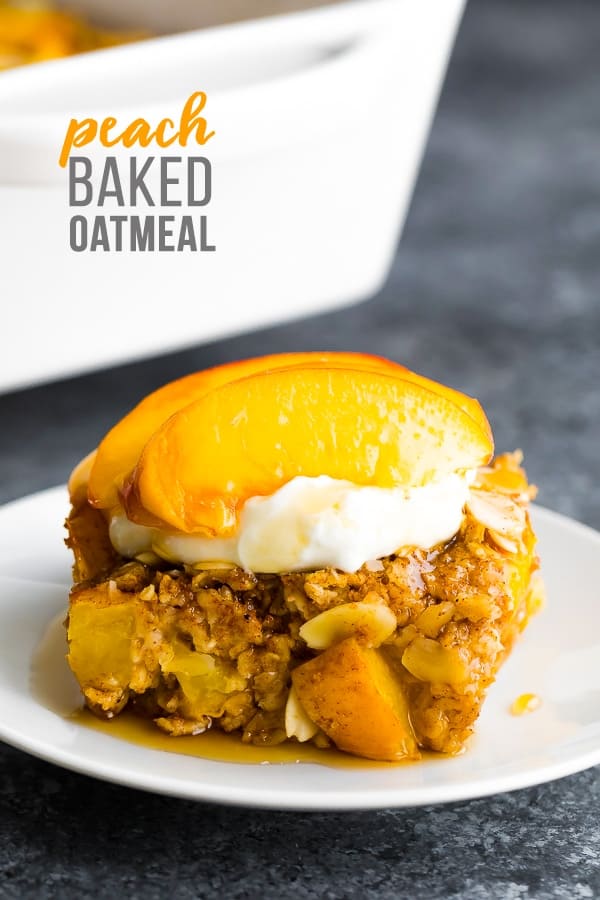 2. Egg and Quinoa Breakfast Muffins from Sweet Peas & Saffron
3. Make-Ahead Mason Jar Breakfast Parfaits from The Two Bite Club
4. Healthy Zucchini Oat Breakfast Cookies from Whole & Heavenly Oven
5. Hash Brown Egg Nests with Avocado from The Cooking Jar
6. Ginger Peach Oatmeal Bake with Whipped Coconut Cream from She Likes Food
7. Raspberry Nutella Overnight Oats from Five Heart Home
8. Pancake Mini Muffins from A Latte Food
9. Spinach, Feta & Red Pepper Breakfast Quesadillas from Sweet Peas & Saffron
10. Make Ahead Smoothies from Baked Bree
11. Banana Chocolate Chip Zucchini Muffins from The Recipe Rebel
12. Perfect Breakfast Burritos from Ten At The Table
13. Double Chocolate Quinoa Granola from Whole and Heavenly Oven
14. Customizable Protein-Packed Oatmeal Cups from The Healthy Maven
15. Sweet Potato, Black Bean & Egg White Breakfast Burritos from Ambitious Kitchen
16. Apple Pecan Baked Oatmeal from Kitchen Craze
17. Cinnamon Apple Breakfast Quinoa from Simply Quinoa
18. Sweet Potato Pancakes (freezer friendly) from Weelicious
19. Spinach and Red Pepper Mini Frittatas from Flying on Jess Fuel
20. Blueberry Chia Overnight Oats from Flavor the Moments
21. Tofu Scramble with Breakfast Sweet Potatoes from Sweet Peas & Saffron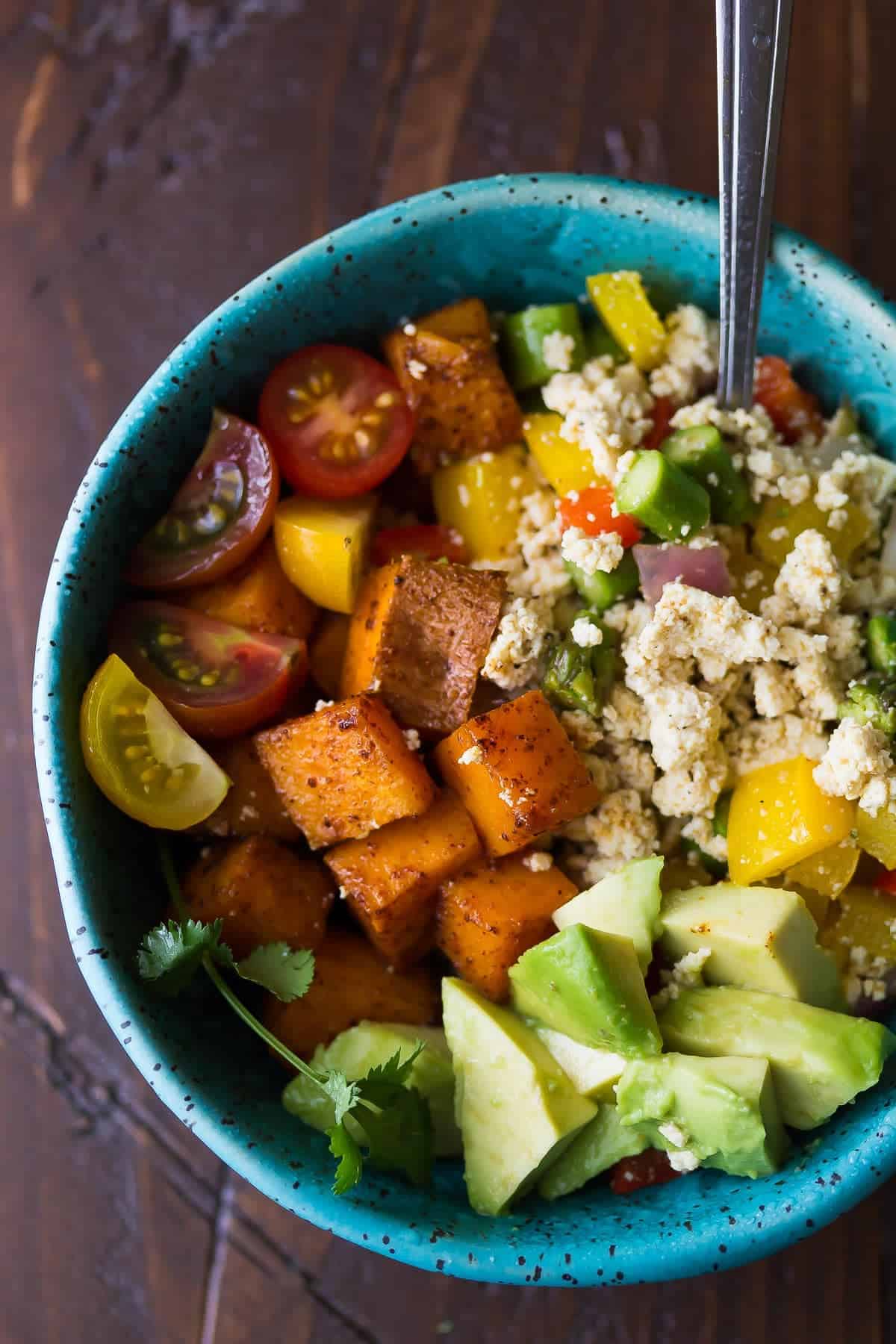 22. Blueberry Overnight French Toast Bake from Sweet Peas & Saffron // 23. Overnight Breakfast Casserole with Bacon & Sweet Potatoes from Sweet Peas & Saffron